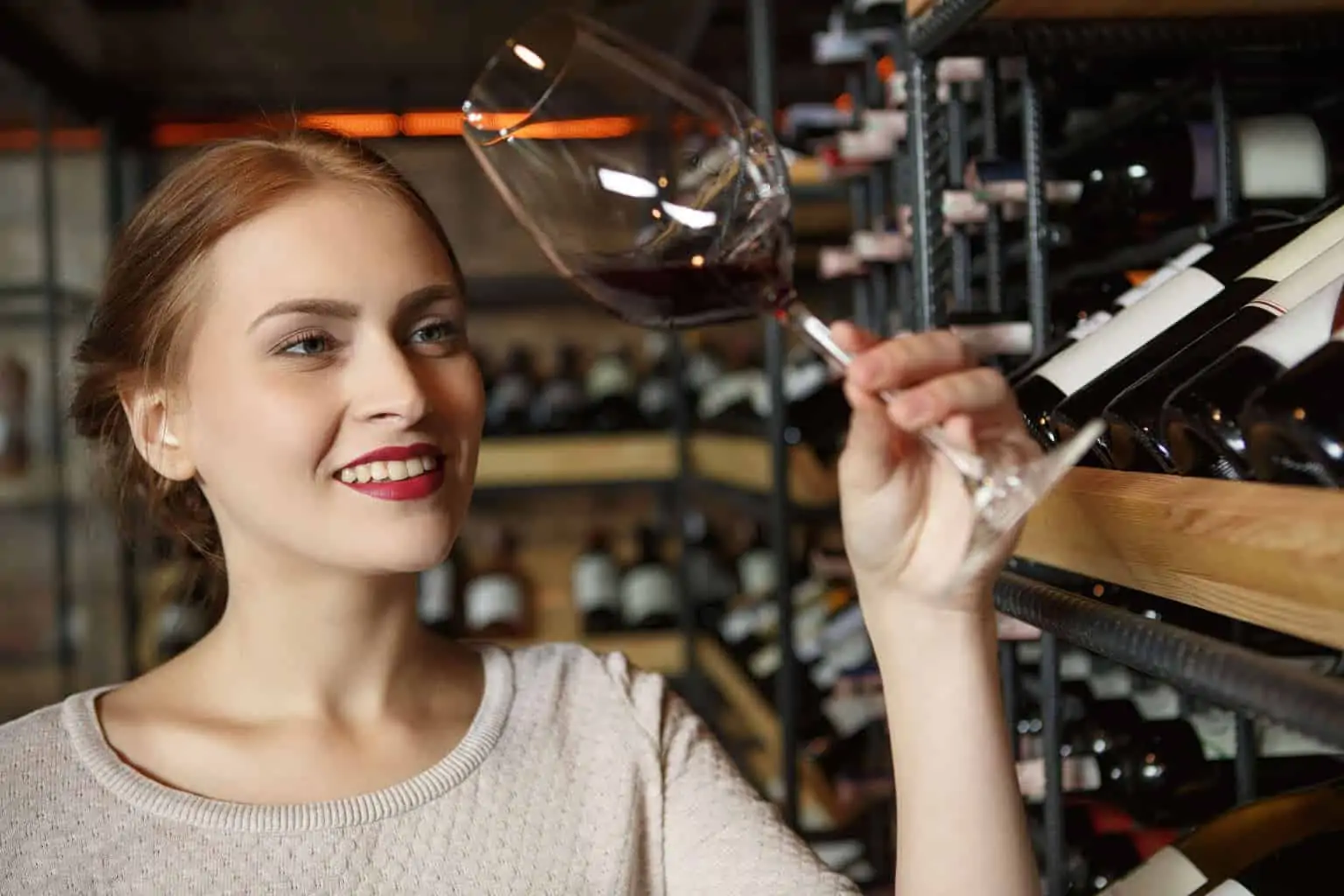 Best Sweet Red Wines
Sweet red wines are a great entry point for many new to wine. As a culture, we are used to drinking sweetened drinks from an early age. Jumping directly into a dry, complex red wine may be too much initially. Thankfully, some excellent sweet red wines are readily accessible online or at local wine stores.
We independently evaluate all recommended products and services. If you click on the links we provide, we may receive compensation. Learn more.
QUICK OVERVIEW: Our Top Picks for Best Sweet Red Wines
IMAGE
PRODUCT

Has a blend of zinfandel, merlot, syrah, and cabernet sauvignon
Subtle notes of cocoa and vanilla
Blasts of ripe dark fruit, think black plums and cherries

Check Latest Price →

Witching Hour Sweet Red Blend

Light Body
Vibrant ripe red fruits, cherry and strawberry
Lower alochol content than many reds

Check Latest Price →

Has a rich red color
Semi-sweet taste
Equally acidic and sweet

Check Latest Price →

Good amount of sugar
Its acidity balances sweetness a bit
Nice silky feel to the wine

Check Latest Price →

Elegantly designed package
Sweet and fruity wine
6% alcohol

Check Latest Price →

Cleto Chiarli Lambrusco Grasparossa di Castelvetro Amabile

Made from Lambrusco grapes
Has a semi-sweet taste
Rich in fruity aromas

Check Latest Price →

Affordable variety of sweet red wine
Nectarine and raspberry flavors
Sweet aroma

Check Latest Price →

Chocolate Shop Chocolate Red Wine

Ideal sweet red wine for beginners
12.5% alcohol
Has a beautiful medium red color

Check Latest Price →

Graham's 20 Year Old Tawny Port

Has a nutty character
Best served with desserts
Renowned for their sweetness

Check Latest Price →

Ramos Pinto Late Bottled Vintage

Most popular
Rich red color
A blend of plum, blackberry, raspberry, and cherry aromas

Check Latest Price →

Graham's Late Bottled Vintage Port

Strong wine (20% ABV)
Sweet and rich taste
Aromas of dark berries fruits and black spice

Check Latest Price →
So let's dive in. Here are some of the best sweet red wines.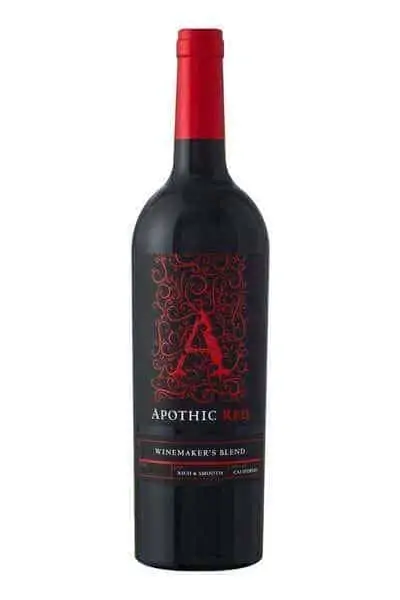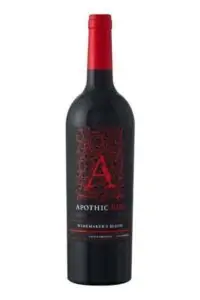 This is one of the more popular sweet red wines available right now. The winemakers did an excellent job creating a wine that can appeal to a new wine drinker while not overdoing the sweetness. You can enjoy this wine and understand what will come as you move into drier reds.
Apothic Red is a blend of zinfandel, merlot, syrah, and cabernet sauvignon. This is a zin-driven wine with a flavor profile to match. The wine starts with a blast of ripe dark fruit; think black plums and cherries. Then you get an explosion of berry flavor followed by subtle notes of cocoa and vanilla. A fair amount of acidity helps to balance the sweetness, but you will get a lot of sweetness from this wine.
You can read our full review of the Apothic Red Winemaker's Blend here.
Click here | Order a bottle of Apothic Red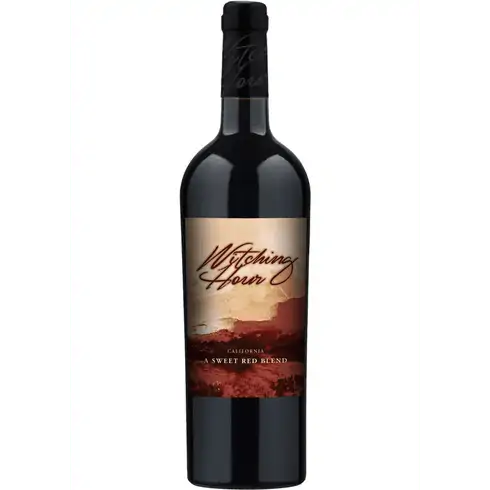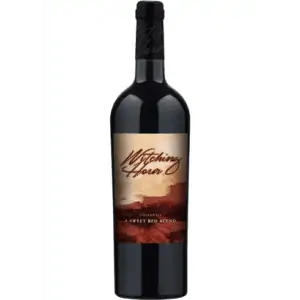 This is an uncommonly enjoyable sweet red wine. With a light body and a lot of ripe red fruit, Witching Hour is an excellent introduction to red wines for white wine drinkers.
We also like the lower alcohol content of this wine. It clocks in at only 13.5% abv. That is on the low side for red wine. It's a perfect wine to bring along to a cookout or a picnic. That's what makes this one of the best sweet red wines available.
The winemaker suggests pairing this wine with barbecued meats or brie cheese. We find sweet reds also pair well with spicier dishes.
Click here to pick up a bottle.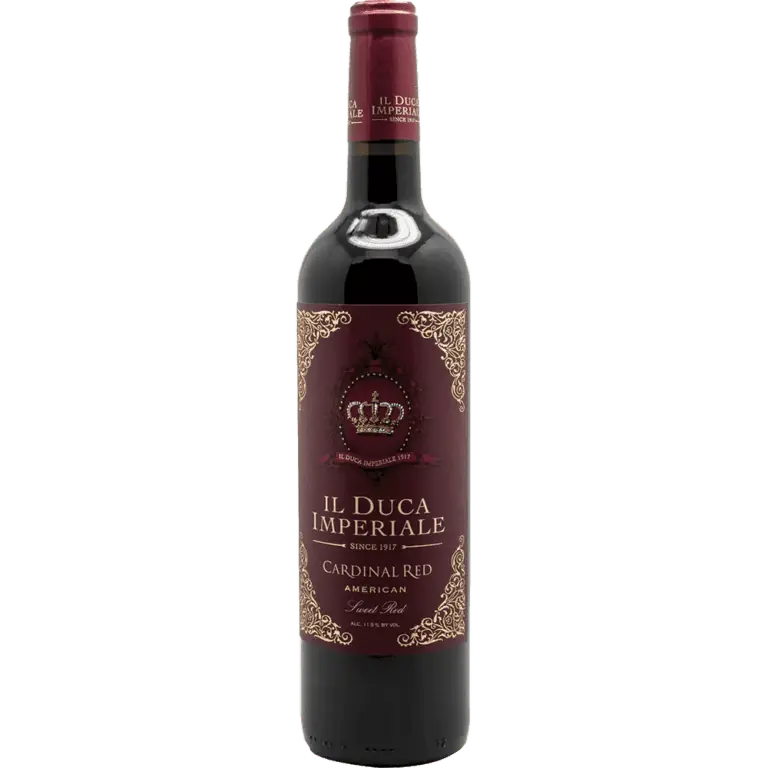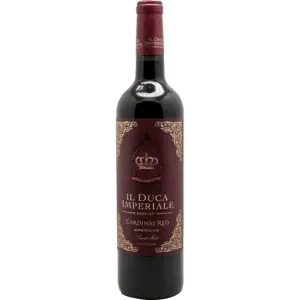 Upon tasting, the sweetness is immediately apparent, living up to its 'sweet red' designation. While this might not be to everyone's taste, it does have its appeal, especially for those who favor a sweeter profile. The flavors of red fruit are pronounced and harmonize well with the sweetness, resulting in an easy-drinking wine that doesn't demand too much from your palate.
Il Duca Cardinal Sweet Red might not have the complexity or subtlety of a high-end vintage, but it holds its own charm. It pairs well with spicy dishes, where its sweetness can balance out the heat, and it also makes for a delightful dessert wine.
Click here to buy a bottle.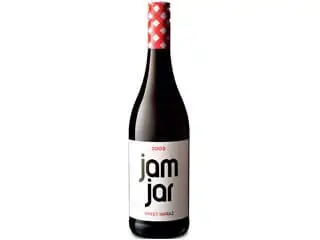 The Jam Jar Sweet Shiraz is this list's only South African wine. This affordable wine has a rich red color and semi-sweet taste. The berry scents and flavors are prominent, notably blueberry, raspberry, and blackberry. There are also traces of dark chocolate.
Equally acidic and sweet, the Sweet Shiraz 2020 has a deep, rich color. This is probably the best sweet red wine for beginners.
While it can be enjoyed on its own, the Sweet Shiraz is also great with a wide variety of savory foods or as an aperitif. Best pairings include aged cheeses, grilled meats, blue cheeses, and Moroccan-spiced lamb.
Click here to order a few bottles
Here is our full review of Jam Jar Sweet Shiraz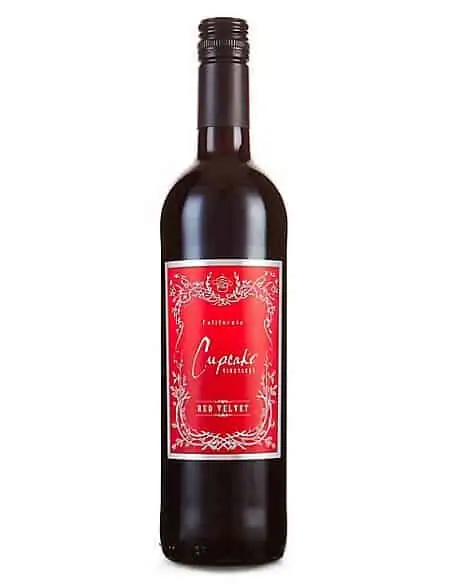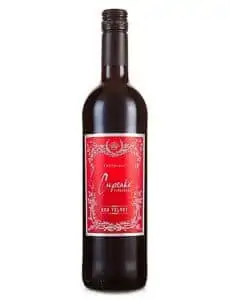 This grocery store favorite is another excellent choice if you are looking for sweet red wine. The winemakers created an easy-drinking sweet red wine that appeals to beginning wine drinkers.
Expect a mouthful of bright red fruit and a lovely silky feel to the wine. Think red cherries and maybe a hint of raspberry. The wine finishes with some vanilla from the oak it is aged in. The wine does have a good amount of sugar, but the acidity does balance it a bit. As you would expect, there isn't a ton of complexity, but the wine does have an OK finish, and the price is right.
Click here to see the current price

The New Age Red comes in a modern, elegantly designed package. It is a sweet and fruity wine from the Mendoza Province of Argentina and contains around 6% alcohol. Befitting the bottle's bold design, the wine has an audacious blend of freshness and raspberry/cherry taste. It also has a pleasant mix of violet and rose aromas. The grape varieties used include 30% Malbec and 70% Bonarda.
The New Age Red is best served chilled because of its fresh flavor and distinct aroma. It works well as an aperitif or with dessert.
Click here to see the current price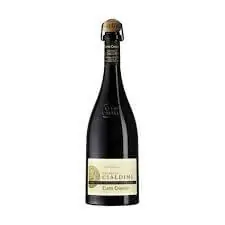 Cleto Chiarli's Lambrusco Grasparossa di Castelvetro Amabile is made from Lambrusco grapes grown in Emilia Romagna, Italy. Like all Amabile wines, it has a semi-sweet taste. It is rich in fruity aromas that span a full range of grape scents. This is one of the best sweet and fruity wines around.
This fantastic sweet red wine goes well on its own and with Italian cuisine. If you're serving it with food, pizza, lasagna, and cured meats are your best choices.
Click here to see the current price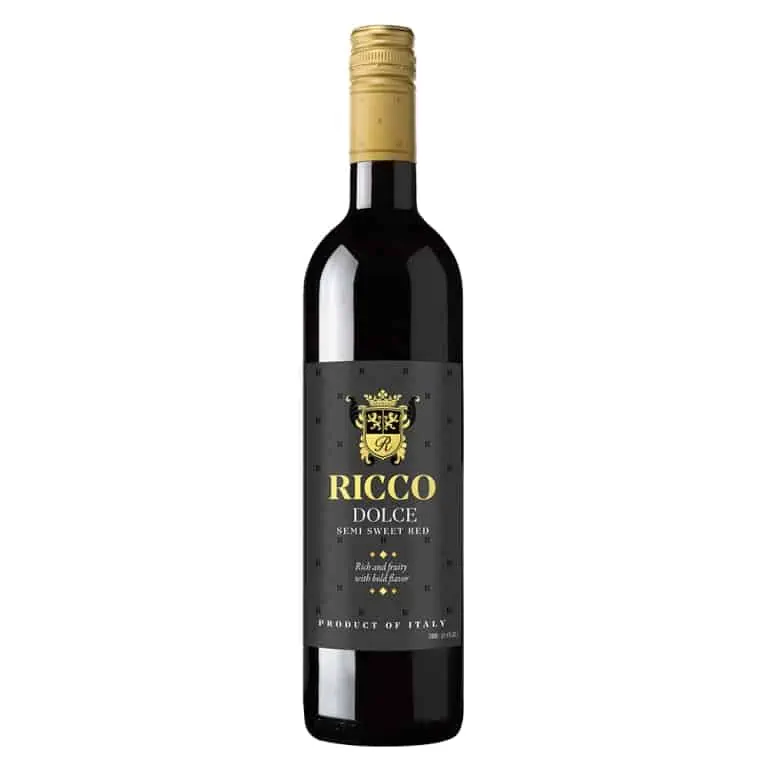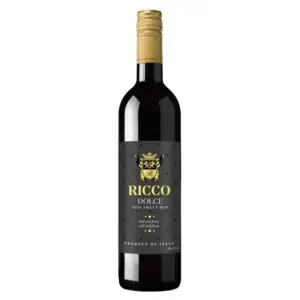 This Ricco Dolce is a quality, affordable sweet red wine from Italy. It features an excellent combination of cherry and raspberry aromas and a pleasant, sweet taste, making it one of the best sweet and fruity wines.
Ricco Dolce has a bubbly character and a refreshing taste. The wine is made from 30% Malvasia Rosso and 70% Brachetto. The total alcohol content is pretty low at only 6.5% ABV.
Carletto's Ricco Dolce goes well with desserts. Some of the recommendations include crème Brulee, fruit salad, cheesecake, and chocolate.
Click here to see the current price


The Chocolate Red Wine from Chocolate Shop is an ideal sweet red wine for beginners. It has a beautiful medium red color and 12.5% alcohol. Dark chocolate and cherry are the most prominent flavors, with cocoa powder undertones. Chocolate Red Wine has a smooth finish with a residual sugar finish.
Chocolate Shop's Chocolate Red Wine can be served chilled and at ambient temperature, depending on your preferences. It goes great with sweet desserts.
Click here to see the current price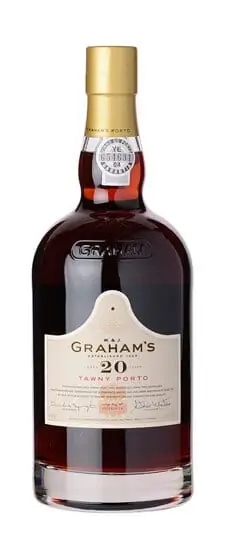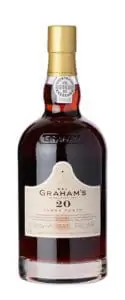 Named after the town of Oporto (from which they originate), port wines are renowned for their sweetness. Graham's 20-Year-Old Tawny Port belongs to the tawny type, a bit on the dry side. It has a nutty character, intertwining caramel, dried fruit, coffee beans, and green tea aromas.
Graham's 20-Year-Old Tawny is best served with desserts, such as crème Brulee and vanilla ice cream. Serving it slightly chilled and in Port glasses is recommended to accentuate its rich aroma and complex taste.
Click here to see the current price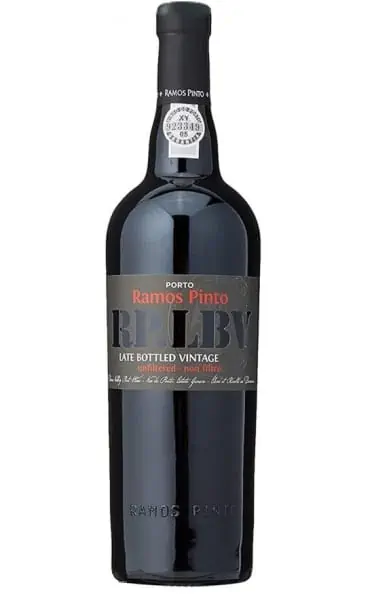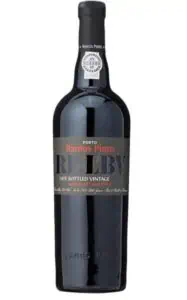 Port is arguably the best sweet red wine, or at least the most popular, enjoyed by millions of wine enthusiasts worldwide. The ruby variety offers more freshness and a more potent attack than the tawny. The Ramos Pinto Late Bottled Vintage port is one of the best affordable ruby ports. It displays rich red color and a blend of plum, blackberry, raspberry, and cherry aromas.
This ruby port is best served at room temperature (16-20 degrees Celsius) thanks to its fresh and rich taste. Best pairings include cheese and crackers and sweet desserts.

Port wines can be expensive. There are plenty of bottles that sell for over $100. We went looking for a port that is both deliciously sweet and affordable. The bottle from Graham's hit the mark.
Like all ports, it is a strong wine (20% ABV) with a sweet and rich taste. It features the aromas of dark berries, licorice, and sweet herbs. On the tongue, this wine brings sweet richness with a pronounced plum flavor. It's truly a delicious sweet red wine at a wonderful price point.
As for pairings, Graham's Late Bottled Vintage goes best with blue cheeses, particularly Stilton cheese. It also pairs well with toasted walnuts.
Click here to see the current price

The Cleto Chiarli Lambrusco Lambrusco di Modena Amabile is a must-try for those with a penchant for sweet wines. This delightful sparkling wine comes from the Emilia-Romagna region of Italy. It is made from a blend of Lambrusco Salamino and Lambrusco Grasparossa grapes, contributing to its vibrant fruitiness and vivacious character.
Upon pouring, you'll notice the deep ruby color and lively bubbles that effervesce in the glass. The aroma is an enticing medley of ripe red fruits, such as cherries and strawberries, intertwined with delicate floral notes and a touch of candied sweetness. On the palate, luscious flavors of raspberry, plum, and blackberry are harmoniously balanced with gentle acidity and subtle effervescence, creating a refreshing and indulgent experience.
Click here to order a bottle.
Sweet Red Wine FAQs
 What Are Dessert Wines?
When longtime wine drinkers talk about sweet wines, they refer to the dessert wine category.
Dessert wines are a category of wines that are known for their sweetness and richness. They come in various styles and production methods, with Port, Madeira, and Marsala being some of the most popular. These wines are typically served after meals to complement sweet desserts or cheese boards.
When pairing wine with desserts, it's essential to balance the sweetness of the wine and the dessert. Ruby ports are often recommended as they have a rich flavor profile that complements sweet treats without overpowering them.
It's worth noting that dessert wines tend to have higher alcohol content than regular table wines due to their concentration of sugars. As such, they should be sipped slowly and in moderation.
Overall, dessert wines offer a delicious way to cap off a meal. You can also enjoy it as a treat without a pairing. With so many different styles and flavors available, there's something for everyone to enjoy.
We've included a few ruby ports on our list below. These are wines for sipping with your sweet treat.
What Are Sweet (fruity) Red Wines?
The sweet red wines at the top of our list are more suitable for everyday drinking.
There can be some confusion between sweet red wines and fruity reds. Sweet wines have residual sugar that is left after fermentation. Fruity wines are dry wines (no residual sugar) with aromas and tastes of fruits like cherry, raspberry, plum, or blackberry, to name a few. When you drink these red wines, they may seem pleasantly sweet to you.
An example is how sweet a merlot can taste. The red fruit aromas from the grape trick your brain into thinking you are drinking something sweet.
Click here to check out a wine club for sweet wine lovers.
What Are Semi-Sweet Wines?
Semi-sweet wine is a type of wine that is not as sweet as a sweet wine but is still sweeter than dry wine.
The sweetness level of semi-sweet wine can vary depending on the grapes used and the winemaking process. It has a 2-5% sugar content range and an ABV of 9-12%. That compares to a sugar content of 0-2% for dry wine and 5-35% for sweet wine.
The sweetness in semi-sweet wine comes from the residual sugar left over after fermentation. The grapes used for semi-sweet wine are often picked later in harvest when they are riper and have higher sugar content. Semi-sweet wine is usually served as an aperitif or dessert wine.
Which Red Wines Are The Sweetest?
This chart will give you an idea of how sweet various wines are. These are listed by grape variety and wine style.
Very Sweet
Sweet
Brachetto D'acqui
Beaugolais Nouveau
Lambrusco
Medium Sweet
Shiraz
Zinfandel
Malbec
Grenache
Dry
Merlot
Syrah
Sangiovese
Cabernet Sauvignon
Pinot Noir
Conclusion
Sweet red wines like a sweet merlot or Shiraz can be a great introduction to red wines or wines in general. They are generally easier on the tongue than the traditional Bordeaux and Cabernet varieties. While in no way complete, this list of the best sweet red wines might give you a good idea of where to start. As mentioned above, you can find plenty of online stores and even wine clubs with a wide selection of sweet red wines.