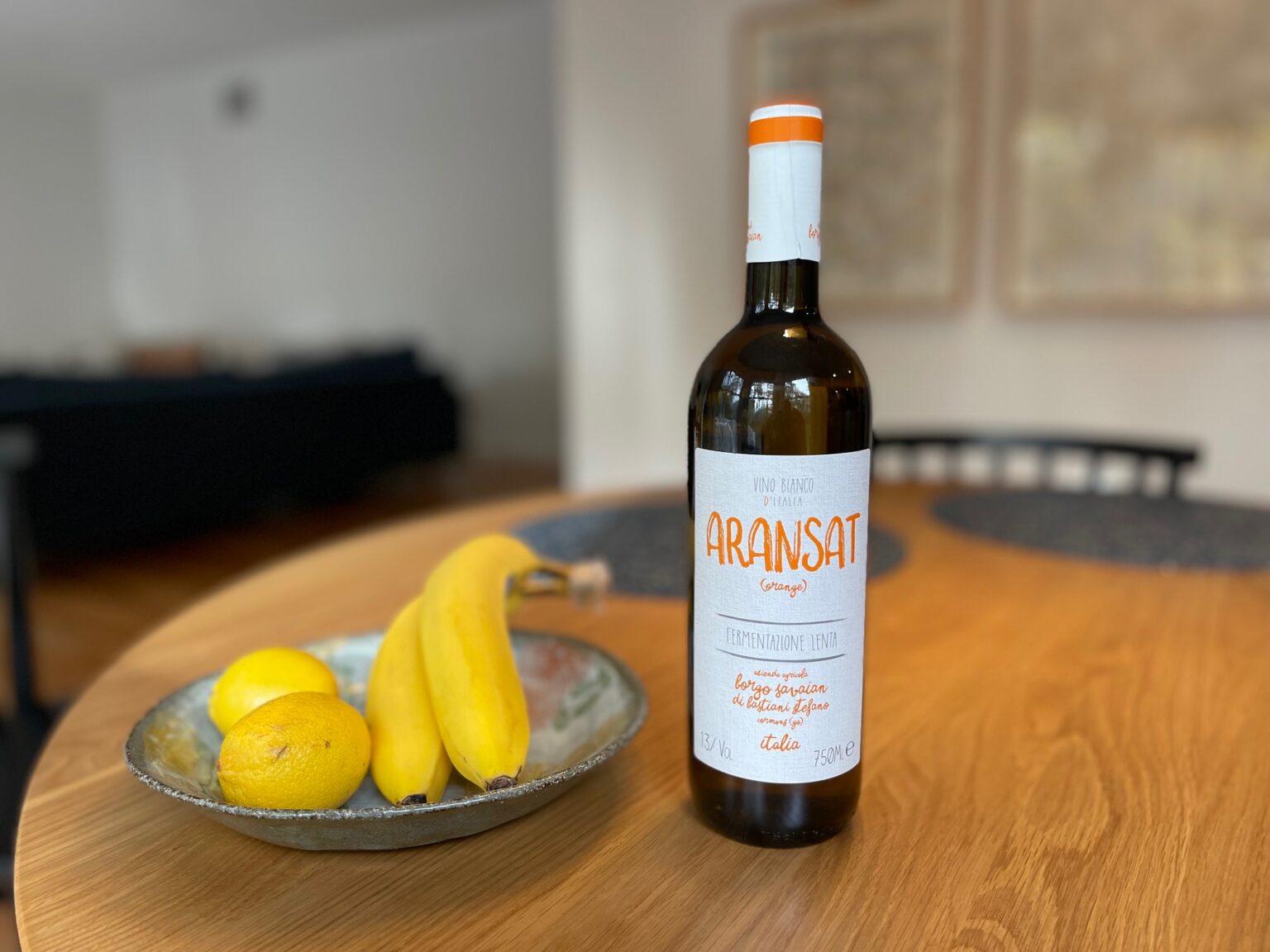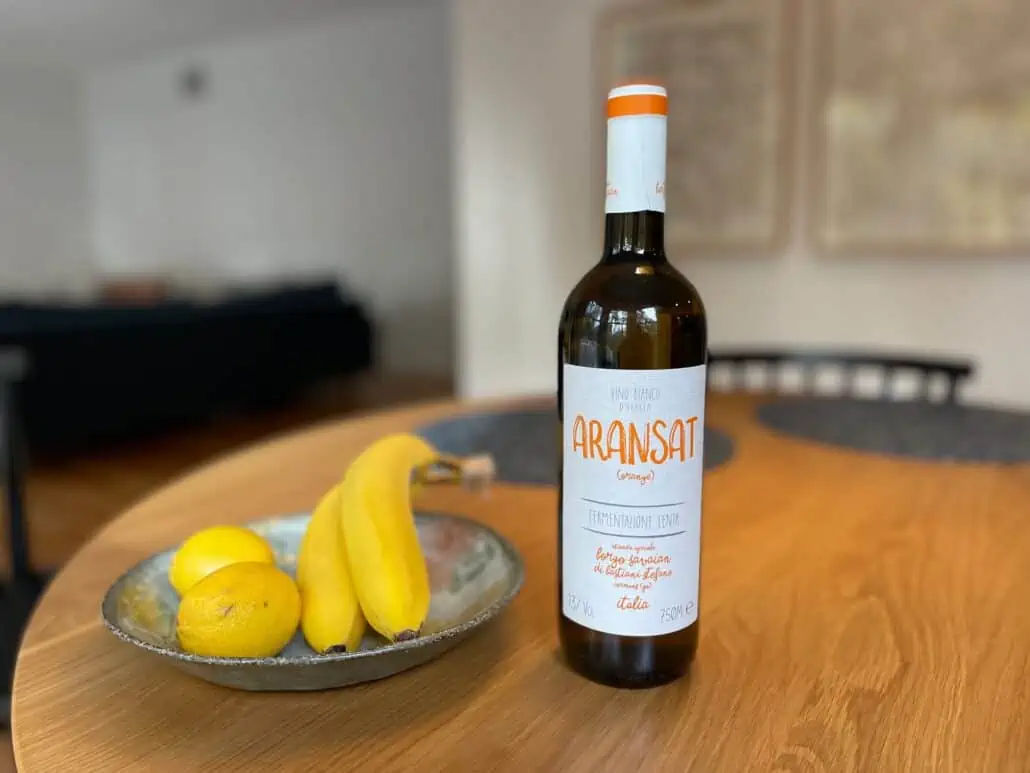 Oh, wine! That delightful nectar of the gods has made our dinners more enjoyable and our stories more interesting for millennia.
But today, my dear friends, let's talk about a wine that is as bold as it is misunderstood and as ancient as it is trendy. Yes, I'm referring to none other than the underdog of the wine world - orange wine.
Now, you might be scratching your head, thinking, "Orange wine? You mean like...made from oranges?" Not quite, my curious friend. Orange wine, often referred to as amber wine gets its name from the vibrant hue it takes on during its unique production process.
A Little History
This colorful character of the wine world dates back over 8,000 years to Georgia (the country, not the state), where it was made in clay vessels called qvevri buried in the ground. Fast forward a few millennia and this ancient technique is enjoying a bit of a renaissance, especially in Italy, Slovenia, and Croatia.
The natural wine movement has played a significant role in the resurgence of orange wine, mainly due to the shared emphasis on traditional, low-intervention winemaking methods.
Orange wine production aligns with the principles of natural winemaking, which advocates for minimal intervention and additives source.
So, how does white wine turn orange, you ask?
Well, when white grapes are crushed and pressed, they're usually quickly separated from their skins. But with orange wine, the grapes are fermented with their skins still on, much like red wine. This skin contact gives the wine its distinctive color, body, and flavor profile.
Flavors And Aromas
Speaking of flavor, orange wine is like the wild child of the wine family. It's full-bodied, bold, and complex, with a high tannin level that can stand up to even the most robust reds.
Imagine taking a leisurely walk through an orchard in Autumn; the air is filled with notes of honeyed fruits, nuts, and a hint of sourdough. That's what orange wine tastes like.
Here is a more detailed breakdown of what you can expect when you uncork a bottle of orange wine:
Fruit Notes: Orange wines often exhibit fruity notes reminiscent of jackfruit, bruised apples, mandarin, and apricot. These can lean towards riper, more tropical flavors depending on the grape variety used.
Nutty Aromas: Hazelnut and brazil nut are common descriptors for orange wines, adding to their complexity and depth.
Herbaceous and Citrusy: Some orange wines can present floral or citrusy notes, along with herbaceous characteristics that add an extra layer of intrigue.
Spices and Tea: Tasting notes of various spices and tea are not uncommon in orange wines, giving them a unique and captivating profile.
Oxidative Notes: Subtle hints of oxidation are sometimes present in orange wines, contributing to their robust and full-bodied nature.
Orange Wine Characteristics On The Palate
Orange wines, like any other wines, can vary significantly in their levels of alcohol, tannins, and acidity depending on the grape variety used, the region where they are produced, and the specific winemaking techniques. However, here are some general characteristics:
Alcohol Content: Orange wines often have a moderate to high alcohol content, typically between 12% and 15%. The extended skin contact and fermentation process can lead to higher sugar conversion, resulting in a higher alcohol level.
Tannin Levels: One of the defining features of orange wine is its high tannin levels, which are more similar to red wines than white. This comes from the prolonged skin contact during fermentation. Tannins contribute to the wine's structure and mouthfeel, giving orange wines their characteristic robust and full-bodied nature.
Acidity: Orange wines generally have medium to high acidity. Several factors, including grape variety and climate, can influence the acidity level. High acidity gives the wine a fresh, crisp character and balances out the rich, intense flavors and high tannin levels.
Remember, these are just general guidelines. Each bottle of orange wine is unique and can offer a different experience.
But why should you try orange wine?
Simply put, it's like nothing else you've ever tasted. It's the perfect wine for those who love the body of reds but want the refreshing quality of whites. Plus, it pairs beautifully with a range of foods, from spicy Asian dishes to hearty stews and tangy cheeses.
Top Orange Wine Producers
Now, you might be wondering where to start your orange wine adventure. Well, let me introduce you to three top producers who are making waves in the orange wine world:
Josko Gravner: This Italian winemaker is often credited with popularizing orange wine in the late '90s. His wines are made using traditional Georgian methods, resulting in a complex and deeply flavored wine.
Stanko Radikon: Based in Slovenia, Radikon's orange wines are known for their intensity and longevity. They're made from organic grapes and aged for several years before being released.
Giorgi Natenadze: A Georgian winemaker who is reviving ancient wine-making techniques in his homeland. His orange wines are made in small batches and offer a taste of history.
So, there you have it, folks! Orange wine: a trendy upstart with an ancient soul. It's bold, it's different, and it's waiting for you to take a sip. Go ahead, step out of your comfort zone, and give orange wine a try.