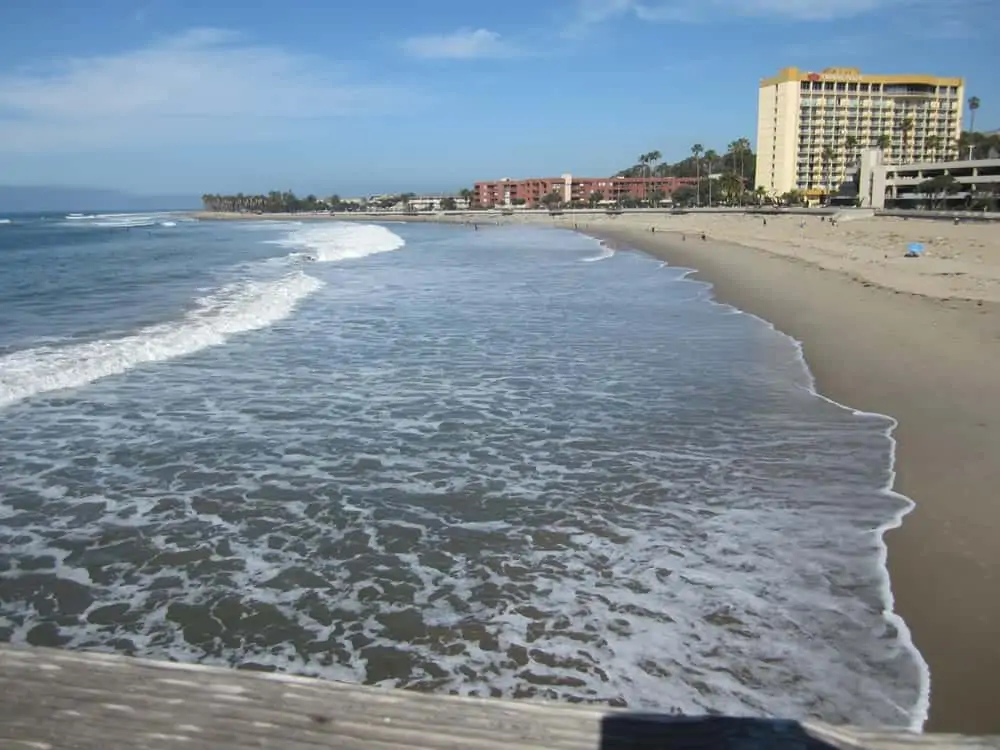 What are the best Ventura wine tasting options?
We've got five great tasting rooms for you to try. But first, let's talk about the Ventura County wine region. Ventura isn't widely known as a wine destination. Most wine lovers know about Santa Barbara to the north and some may be aware of the smattering of tasting options in Malibu. We rarely hear of tourists planning a wine-focused trip to Ventura County. We think that is a shame. A day of Ventura wine tasting couldn't be easier when you are starting in Los Angeles.
There are roughly 18 Ventura wine tasting rooms open to the public. Oxnard, Thousand Oaks, Camarillo and the City of Ventura are all home to local wineries. You'll find a mix of mostly small family run operations and a few national brands. These wineries source their grapes from local vineyards in the county and from vineyards as far north as Napa.
When you visit the area, you can expect to taste in both industrial settings and more rural wine country. Make sure you plan a visit to the coast on your trip. A stop on a local Ventura beach with a newly acquired bottle of wine and snacks is the perfect way to end your day!
Here Are The Top Five Ventura Wine Tasting Spots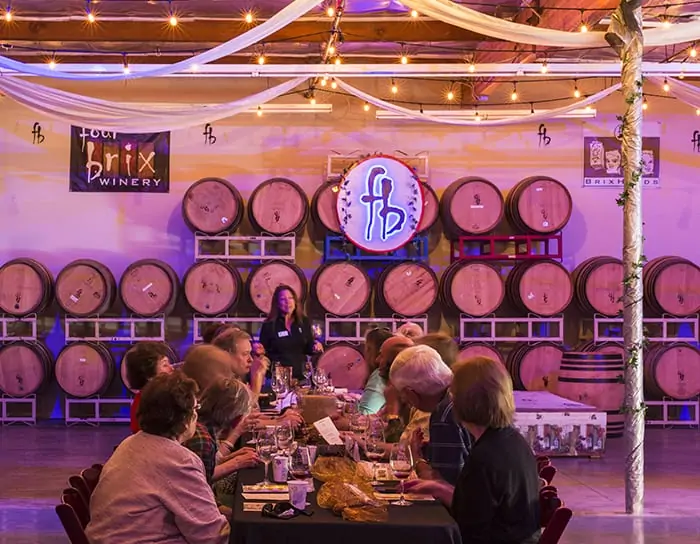 When talking to fellow wine lovers about the Ventura wine tasting spot, Four Brix, the word "friendly" comes up a lot. True wine lovers know the quality of the tasting room staff can be more important than the wine. Sure, Four Brix pours top-notch varietal wines from estate grown grapes. They've even produced 90+ pt. wines. The great news is that it hasn't gone to their heads.
Four Brix is located in an industrial section of Ventura. It's an uncommon setting for anyone who is used to visiting grand estates with rolling vineyards. You quickly forget where the winery is located once you are inside. That's when you realize you've just joined the Four Brix family.
The BrixHouse is a gathering place for SoCal wine lovers. This is where you can taste the varietal wines that pay homage to four great wine regions; France, Italy, Spain, and California. This is also the space that hosts concerts, foodie nights and blending parties. We recommend you start your Ventura wine tasting research here.
Location: 2290 EASTMAN AVE. SUITE 109 VENTURA, CA 93003
Save on wine tasting at Four Brix with the Priority Wine Pass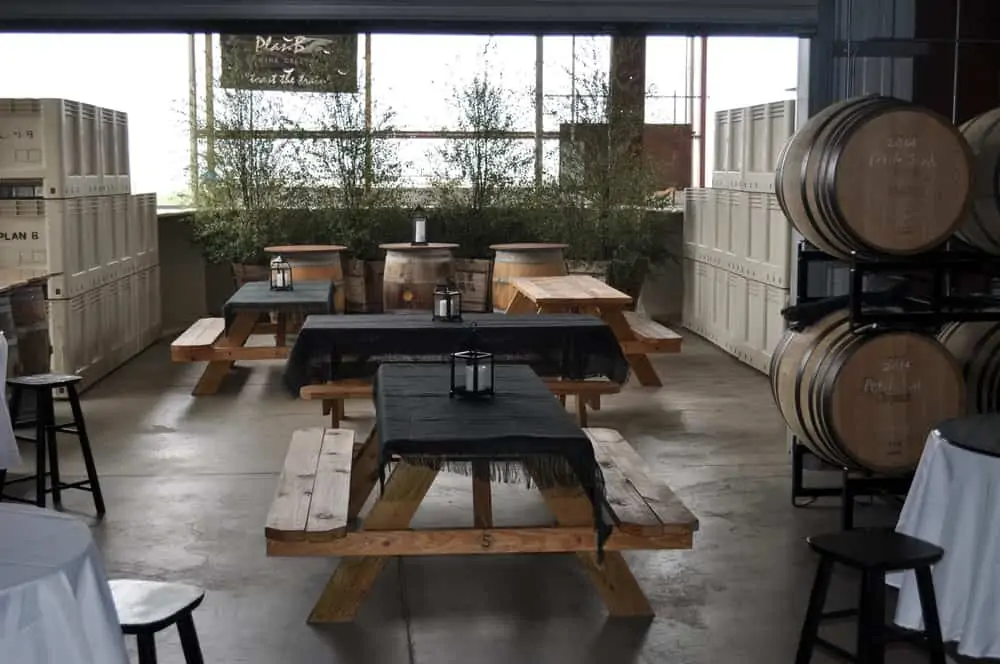 When you settle in at our next Ventura wine tasting spot, you can feel confident the owners understand you. Marlow and Janis Barger started out on the other side of the tasting counter. They described themselves as hardcore wine geeks. After 10 years of exploring and tasting, they decided it was time to hop over to the other side.
Plan B Wine Cellars is as much a leap of faith as it is a winery. The Bargers dove into crafting high-end varietal wine from Central Coast fruit. They took what they learned from ten years of wine tasting and bottled it. The results have been consistently good.
One of the beauties of Ventura wine tasting is how intimate it is. Unlike tasting at the corporate wineries of Napa, you often taste with the winemaker. That makes tasting an educational experience. You can ask them what they were trying to accomplish with their wines and then see if you can taste it!
Plan B features red wines. Make sure you taste through their Rhone varietals like Syrah and Mourvedre. You'll be glad you did.
Location: 3520 Arundell Circle #107 Ventura, California
Save on wine tasting at Plan B Cellars with the Priority Wine Pass

Our next stop on this Ventura County wine tasting adventure is in the city of Oxnard. The Oxnard wine tasting rooms are grouped together in an industrial area bounded by agricultural areas. Oxnard may be better known for its strawberries than grapes, but Herzog is known across the country for its great wine.
Herzog Wine Cellars is one of the biggest producers in the area. This Oxnard wine tasting experience is a little closer to what you get used to up north. There is a large winemaking facility that you can view through large windows. You can dine in their Tierra Sur restaurant after you complete a tasting.
While the winery doesn't have the intimate feel of some of the other Oxnard wineries, they do produce some of the best wine. They offer a great selection of varietals and price points from the moderately priced Baron Herzog wines up to Limited Edition Chalk Hill wines at over $100 a bottle. You can also find kosher wines here.
Location: 3201 Camino Del Sol, Oxnard, CA 93030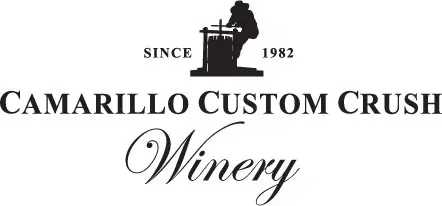 Camarillo Custom Crush is a wine tasting experience like few others. The winery caters to winemakers who don't yet have the funds to start their own winery. They can use the "custom crush" facilities to live out their dream of producing the perfect bottle of wine. That means visitors get to sample wines from a number of different winemakers at one tasting room.
You can relax in their tasting lounge as you work your way through the lineup. When you are done, you can decide if it's time to get into the wine business!
We would be remiss if we didn't mention the excellent shopping options in Camarillo. When you are ready for a break from your Ventura wine tasting quest, swing over to the Camarillo outlets and pick up some discounted wine glasses.
Location: 300 S Lewis Rd Camarillo, CA 93012
There are no frills at Panaro Brothers Winery. Panaro is the place to go if you are serious about your wine drinking. The cozy tasting room will make you feel like you are part of the family. Sip their latest releases and listen to one of the owners detail the history of wine. You'll soon feel like you are hanging out with friends.
These four brothers produce great wines from traditional Italian varietals as well as French classics. Linger here and learn the ins and outs of winemaking.
Ventura Wine Tasting Wrap Up
We hope you consider a wine tasting trip to Ventura County. Use our top five tasting stops as a starting point and build your own itinerary. Make sure you mix in a trip to the beach and a stop at the outlets (if you enjoy shopping)!
If you are interested in Ventura winery discounts or 2 for 1 wine tasting deals in Ventura, make sure you read about the Priority Wine Pass. This is a great way to save a little cash. Then you can use the cash to buy yourself a few bottles to take home.