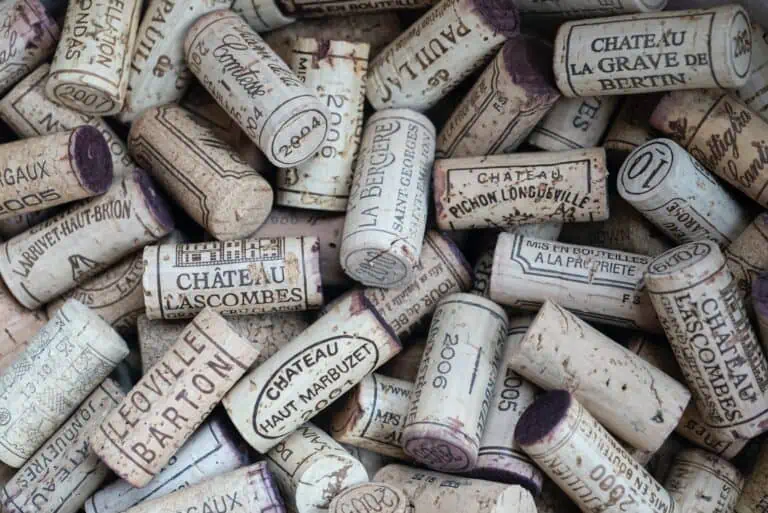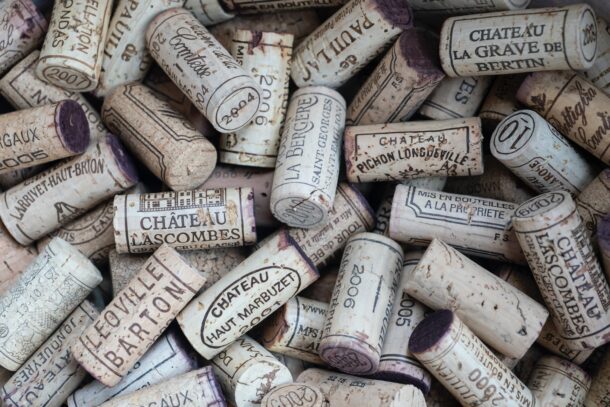 Wine corks have been an essential part of winemaking for centuries, sealing bottles and preserving the quality of the precious liquid inside. However, alternatives like synthetic corks and screw caps have emerged in recent years, sparking debates about their advantages and disadvantages.
This article will explore the differences between natural cork, synthetic cork, and screw caps, highlighting the benefits of each and examining why natural cork remains a popular choice among winemakers and enthusiasts. 
Natural Cork
Natural cork is harvested from the bark of the cork oak tree, predominantly found in Portugal and Spain. These corks have been used in wine bottles for over 400 years, offering several advantages: 
Advantages:
Sustainability:

 Natural cork is a renewable and eco-friendly resource. The cork oak tree is not damaged during harvesting, and the bark regenerates within nine years, allowing for continuous production.

Aging Potential:

 Natural cork has unique properties that control the amount of oxygen entering the bottle. This slow oxygen ingress allows the wine to age gracefully, developing complex flavors and aromas over time.

Tradition and Romance:

For many wine enthusiasts, uncorking a bottle is integral to the wine experience. Natural cork carries a sense of history and tradition that is difficult to replicate with synthetic alternatives.
Disadvantages:
Cork Taint:

 One of the primary concerns with natural cork is the risk of cork taint, which occurs when a compound called TCA (2,4,6-trichloroanisole) contaminates the cork. This can impart a musty, moldy odor and flavor to the wine, rendering it undesirable.

Inconsistency:

Natural cork can be inconsistent in quality and density, potentially affecting the wine's aging process and overall experience.

Very difficult to open: Try removing a cork without a corkscrew. While there are some ways to do it, it's not easy.
Synthetic Cork
Synthetic corks are made from plastic compounds designed to mimic the look and feel of natural cork. They were introduced as a response to concerns about cork taint and supply shortages. 
Advantages:
Elimination of Cork Taint:

 Synthetic corks eliminate the risk of cork taint, ensuring the wine is free from the musty odors and flavors associated with TCA contamination.

Cost-Effectiveness:

Synthetic corks are generally more affordable than natural corks, making them an attractive option for wineries looking to reduce costs.
Disadvantages:
Oxygen Permeability:

 Synthetic corks tend to have higher oxygen permeability rates than natural corks, which can lead to premature oxidation of the wine. This makes them less suitable for wines intended for long-term aging.

Environmental Impact:

Unlike natural cork, synthetic corks are not biodegradable, raising concerns about their environmental impact.
Screw Caps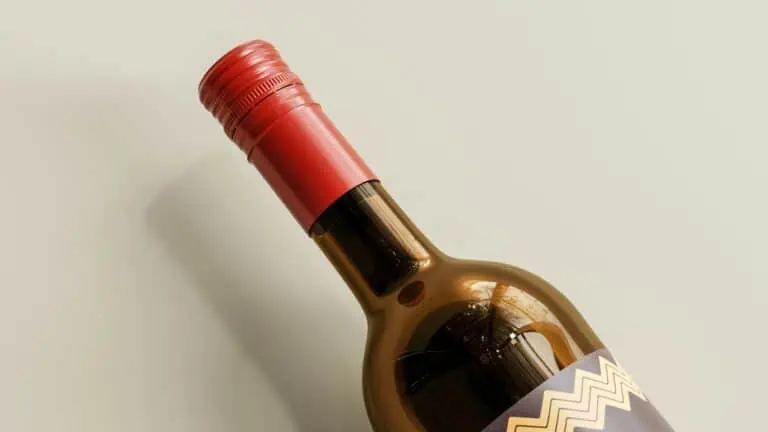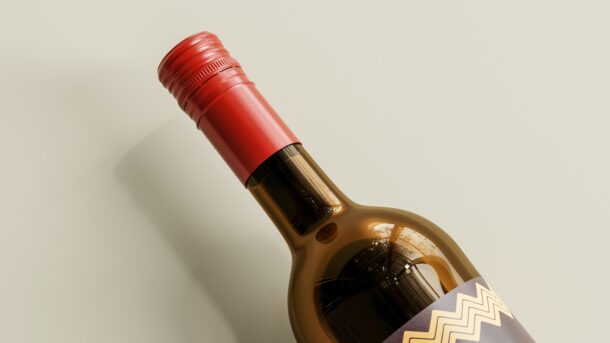 Screw caps, also known as Stelvin closures, were introduced in the 1960s and have gained popularity recently, particularly among New World wineries. 
Advantages:
Consistency:

 Screw caps provide a consistent seal, protecting the wine inside from oxygen exposure and potential spoilage.

Ease of Use:

 Screw caps are easy to open and reseal, making them a convenient choice for consumers.

No Cork Taint:

Like synthetic corks, screw caps eliminate the risk of cork taint, providing a clean, untainted wine experience.
Disadvantages:
Aging Potential:

 The jury is still out on whether screw caps allow for proper wine aging. Some studies suggest that they may be too airtight, preventing the slow ingress of oxygen necessary for optimal development.

Perception:

Screw caps have historically been associated with lower-quality wines. However, this perception is gradually changing as more wineries adopt them for premium offerings.
Conclusion
Each type of wine closure – natural cork, synthetic cork, and screw cap – has advantages and disadvantages. Natural cork remains popular due to its sustainability, aging potential, and the sense of tradition it brings to the wine experience. However, synthetic corks and screw caps offer viable alternatives that address concerns about cork taint and provide consistency in sealing. 
Ultimately, the choice of closure depends on the winemaker's goals, the intended aging potential of the wine, and consumer preferences. As technology continues to evolve, we may see further innovations in wine closures that combine the best qualities of each option, ensuring a bright future for the world of wine.