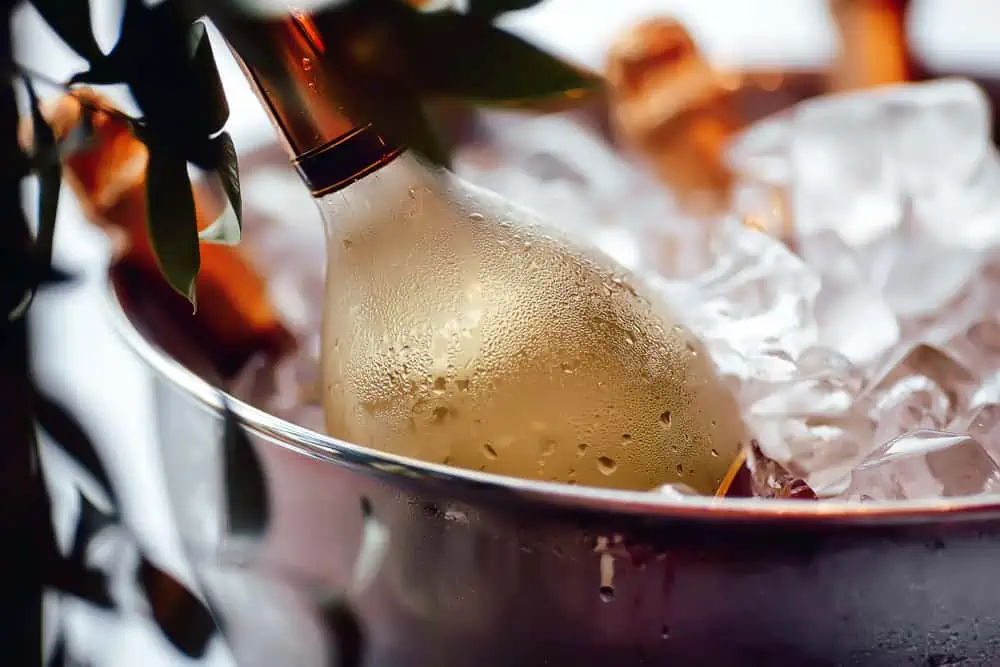 The temperature at which you serve wine can dramatically alter your perception of its aromas, flavors, and overall character. This is because wine serving temperature plays a crucial role in the chemical reactions that occur when wine interacts with our senses.
Consider the moment a sip of wine touches your palate. At the right temperature, a symphony of flavors unfolds, each note perfectly attuned to create a harmonious experience. But if the wine is too warm or too cold, this delicate balance is disrupted. Its flavors become muddled, its aromas stifled or exaggerated, and its true essence concealed.
When it comes to wine serving temperatures, a simple rule often applies: red wines should be served warmer than white wines. However, like any art form, the magic lies in the details.
Red Wines: Warm, but Not Too Warm
While red wines are typically served at 'room temperature', this guideline hails from a time before central heating, when 'room temperature' was around 60-65 degrees Fahrenheit (15-18 degrees Celsius). At this range, the complex flavors and aromas of reds can shine, and their tannins - the compounds that give red wine its structure and mouthfeel - are softened.
Serve a red too warm, and the alcohol becomes pronounced, overshadowing the nuanced flavors and lending a heavy, flat taste to the wine. Conversely, if it's too cold, the wine's flavors are muted, and its tannins can become harsh and astringent.
White Wines: Cool, but Not Ice Cold
For white wines, the recommended serving temperature is typically cooler, around 45-55 degrees Fahrenheit (7-13 degrees Celsius). At this temperature, the wine's acidity is highlighted, giving it a crisp, refreshing quality. Its delicate aromas and flavors are also preserved, allowing the subtleties of the wine to be appreciated.
But beware of serving whites too cold. Just like overly chilled beer, excessively cold white wine can numb the palate, muting the wine's unique characteristics and complexities.
The Influence of Region, Grape Variety, and Winemaking Style
Of course, these are broad guidelines. The optimal serving temperature can vary depending on the wine's region, grape variety, and winemaking style. For example, full-bodied whites like an oak-aged Chardonnay can benefit from slightly warmer temperatures, while light-bodied reds like a Beaujolais can shine when served a touch cooler.
Achieving the Ideal Temperature
To achieve the desired temperature, you might need to chill your reds slightly and allow your whites to warm up a bit from the fridge before serving. A wine thermometer can ensure accuracy, but isn't essential.
As for storage, remember that wine is a living entity. It prefers a cool, stable environment, ideally around 55 degrees Fahrenheit (13 degrees Celsius). Avoid places with temperature fluctuations, like the kitchen, and never store wine on top of the fridge where heat can rise.
In conclusion, the key to unlocking the potential of any wine lies in understanding its ideal serving temperature. So, the next time you uncork a bottle, take a moment to consider its temperature. You might just discover a whole new dimension to your favorite wine.
Remember, wine, like art, is subjective. So feel free to experiment and find the temperature range that brings you the most pleasure. After all, the best wine in the world is the one you enjoy the most. Cheers to that!