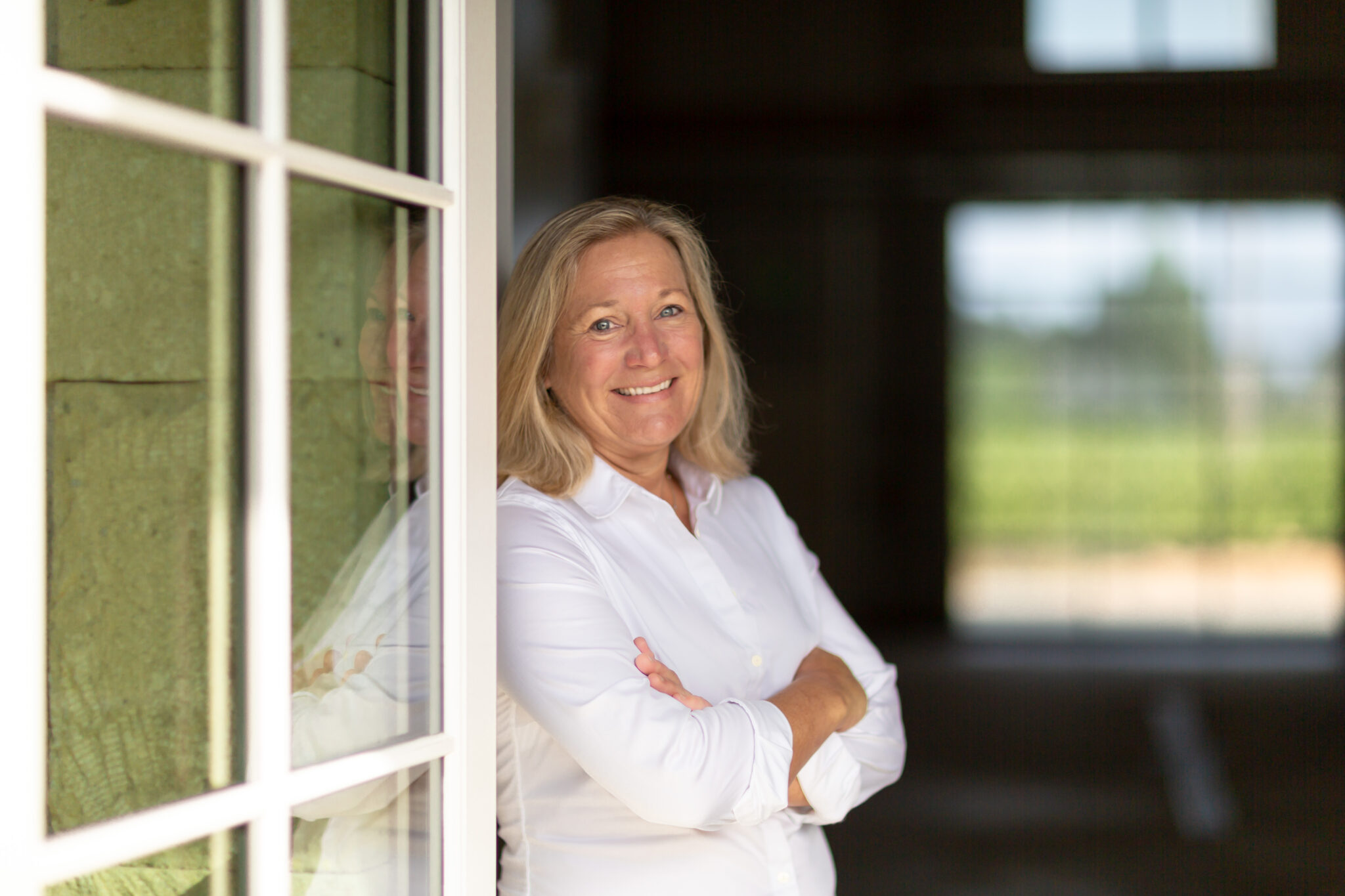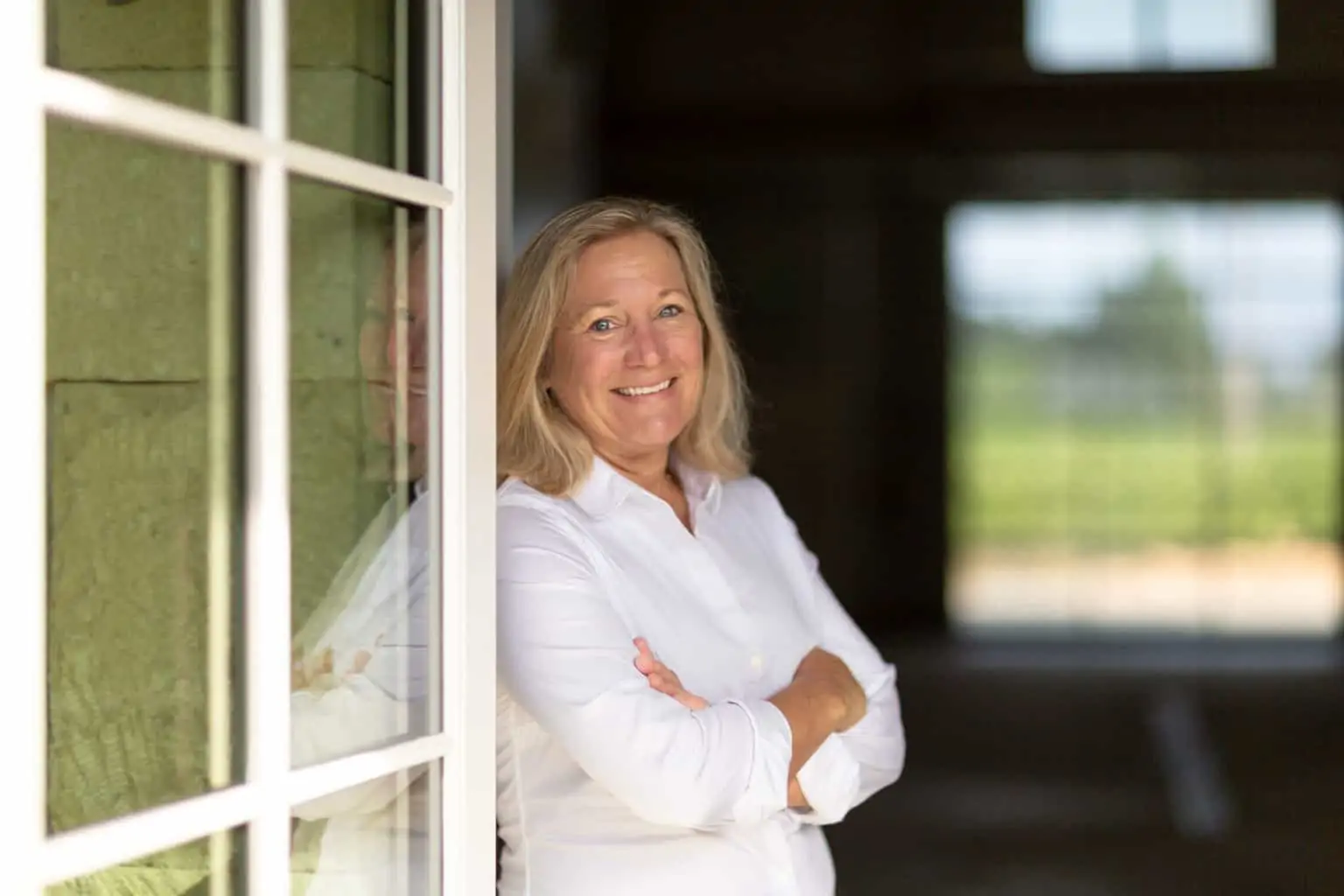 Napa Valley is known for Cabernet Sauvignon. And if there is anyone who can passionately tell you about Cabernet Sauvignon, it is Pam Starr, president, owner and founding winemaker at Crocker & Starr in St. Helena. The first time I met her, she exclaimed, "When I want to fill my soul, I drink Cabernet Sauvignon. It is a wine with both spirit and soul. It talks about where it comes from. As I put my nose in the glass, the aromas unfold. The palate entices as it unfolds. Fruit flavors, herbs, earth, tannin, and acid, Cabernet Sauvignon gives a full-bodied soul bursting presentation."
After working in Edna Valley and Sonoma, as well as traveling in France, Pam moved to Napa in 1991 where she worked as the winemaker at Spottswoode. It was her innate curiosity that led her to study old soil maps which in turn led her to the Crocker Vineyard. Crocker & Starr was born in 1997 and is a 100-acre estate with 85 acres planted to red and white Bordeaux varieties.
What made you choose the region you are in to make wine?
Napa is a land still to be discovered and the opportunity to design and plant wines was and is great. Plus, the varieties that I am focused on (Cabernet Sauvignon, Cabernet Franc, Malbec blend and Sauvignon Blanc) grow incredibly well in Napa Valley.
Is there something specific that you love about the region you are in?
The Napa Valley may be only 30 plus miles long but the variations in soils and elevations and slopes are numerous. I love that we can grow Colombard and Cabernet Sauvignon within an acre of each other and both thrive and yield high-quality grapes.
What is your favorite wine variety? Why?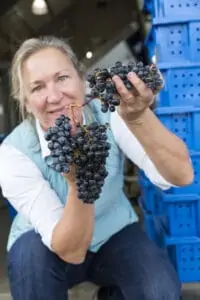 I have a knack for difficult to grow and translate grape varieties such as Cabernet Franc and Sauvignon Blanc. Carving a loyal following from two varieties that yield a cornucopia of flavor profiles has been a driving force in my career.
Is there a wine variety that intrigues you? Have you worked with it or do you have plans to?
Not so much a wine variety but a wine…Champagne/bubbles have always been an intrigue. Creating a great bottle of bubbles requires not only very delicate yet concentrated grapes, but also precision at every step. In the 1980s, I did do a Cuvee out of Pinot Noir…successfully! I may produce one again. We will see.
What are you drinking right now?
Pouilly Fuisse! I am waiting a bit longer for the weather and the garden to open the estate Sauvignon Blanc!
What was the moment or experience that piqued your interest in wine?
I was studying to take an entrance exam for dental school and working my first winery intern job at the same time. I was intrigued and curious about every level of making/selling/marketing wine. I had no idea that a croquet court could come into play for sales! The hook for loyal winery fans is bigger than quality wines. Wine fans and friends are made not only with great wines but highly enhanced with memorable and repeatable experiences.
If you were not making wine, what would you be doing?
Playing with dental and photo equipment to help people achieve healthy mouths!
As a winery, how do you typically reach your customers? What are you doing to increase DTC sales outside the tasting room?
Long time relationships and hosting new guests at the estate.
In the "new normal" of the COVID world, how are you doing? How are you adapting? What is working for you?
Flexibility is key. All we have right now is the internet and the phone. Both have been extremely effective. We are hoping to be able to host folks here again. We miss people sharing their wine love and life stories with us.
What is the one tip you would give the average wine buyer about finding great value wines?
Spend more time visiting wineries. Tasting a multitude of wines will help you find your passions and preferences.