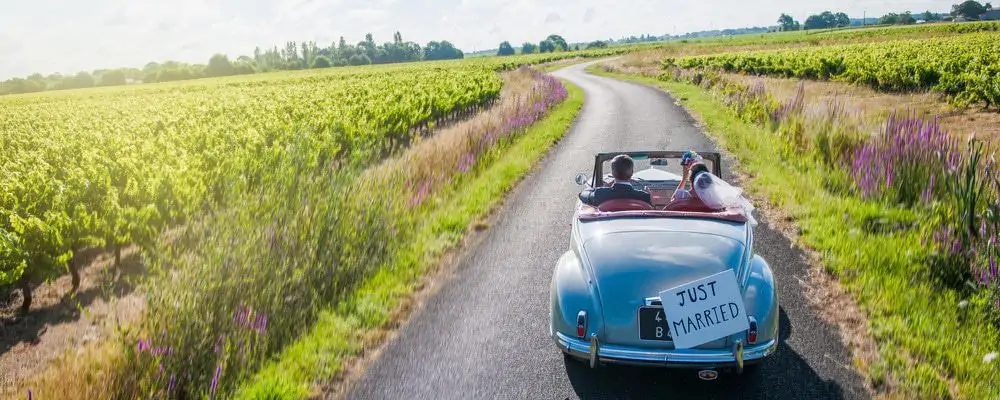 The Most Important Tip For Planning A Winery Wedding
So you are planning a winery wedding? We want to make sure you are considering some key questions because a winery wedding, when done right, is magical.
The bride and groom, family and guests all get to revel in a timeless landscape and enjoy a weekend, or at least an afternoon, away. Every bride can make their unique style work at a winery, whether that means wearing Jimmy Choos, cowboy boots, or just walking barefoot through the grass or vineyard.
Any destination wedding can present logistical challenges. Affording your guests enough time to plan their travel schedule is of paramount importance. Our biggest tip is about getting an early start. Planning a winery wedding means getting your plan in place months ahead of the event. Giving yourself a large enough planning cushion will reduce your stress and will probably mean more of the people you love can attend your big event.
Five Tips For Planning A Winery Wedding 
5. Consider the seasons
If you are planning an outdoor element at a vineyard (and really, why wouldn't you?), remember that vines change with the seasons. Bright green leaves begin to emerge during spring and thick verdant lines stretch across the acres in the summer.
Temperatures can vary depending on the region as well. There are parts of California's wine country that are sweltering during the summer. Areas like Temecula can exceed 100 degrees Fahrenheit during the summer months. Make sure you are planning your ceremony accordingly. You don't want to torture your guests by making them wait in the heat while you take pictures.
After harvest, leaves began to wither but can produce autumnal colors, and winter at a California vineyard brings with it dusty colors and low, flattering light. Celebrate during peak season and you'll have classic photos to remember the day. Plan your wedding off-peak season and save a bundle.
4. Scout the grounds
Work with your photographer and someone from the winery to determine where you want to shoot photos. The advantage to a winery wedding is that you are surrounded by interesting backdrops and textures. Look beyond the vines to rock walls, corrugated steel siding, barrel rooms or under an oak tree.
The pictures and video you capture will be how you remember this amazing day. Take time to plan these in advance and you will have one less thing to worry about on the day of your wedding. Planning a winery wedding should be fun. Finding unique backgrounds and breathtaking vistas can be a really satisfying part of the planning process.
Want to cheat a little? Visit the wineries photos or events page. Many wineries will feature the best photos from past weddings. You can get some great ideas for vineyard and winery locations from other newlyweds. You can also search for local photographers and browse through their photo catalogs. Again, you will find great winery wedding photos that can help you with your planning.
3. It's all about the details
Many wineries offer a small customization or two to make your day even more special. Ask about serving a special wine label that reflects the date, or even the name of the happy couple. Offer your guests souvenirs like wine glasses or coasters that you've chosen. The winery may have an empty jeroboam you can have guests fill with wishes to read on your first anniversary.
Some wineries even offer custom labels for anyone planning a wedding at their facility. This can be a fun activity for you and your partner. Want to personalize your wedding experience even more? You can find wineries with custom blending classes. How much fun would it be to offer your guests wine that you and your partner helped make! Again, planning your winery wedding well in advance opens up fun possibilities. And it also reduces your stress.
The details extend to your guests as well. Make sure you clearly communicate what the expectations are. Many of your guests have never attended a winery wedding. This can create questions for them like, how do you dress for a vineyard wedding. The answer to that questions is really up to you, but you need to let your guests know how formal your winery wedding will be.
2. Extracurricular activities
A destination wedding is an opportunity for your guests to enjoy themselves. Here we go again! Give yourself plenty of time to plan your winery wedding.
Be sure to communicate activities in the area to your guests with plenty of time for them to research and make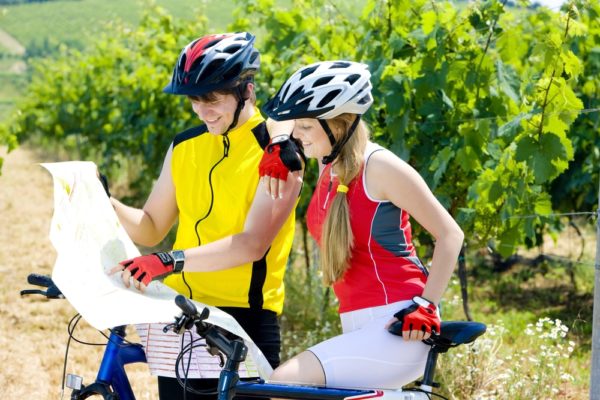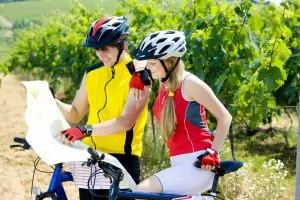 reservations. You may be able to negotiate group pricing for certain activities. You can also purchase wine tasting discount passes in advance and send them to your guests.
Setting up a website for your wedding? It's a good idea to provide links to wine country planning sources. Give your guests links to some top area winery lists, area wine country maps, and resources for booking wine country transportation. For many of your guests, your winery wedding will be their first trip to wine country. You want them to take advantage of this time and make their own memories.
Looking for options beyond the winery tasting rooms? Some areas offer bike rides and trolley tours, others have horseback riding and hot air balloon rides. You can even find unique animal safaris in a few of California's wine regions.
Spas and wineries are good bedfellows and you'll often find one within the vicinity of the other. Let your wedding be a time for the people you love to pamper themselves before celebrating your nuptials.
1. Work together
Many wineries require you to pick from their catering options. Keep in mind when you start your winery wedding search that you might have to choose within the parameters of what the venue offers in terms of food and florists.  As with any venue, there can be limitations.
Some wineries don't have a liquor license so you may have to keep the bar to beer and wine. Depending on the vineyard's region and zoning there may be a curfew for noise in which case you have to break down the dance floor between 10 p.m. and 2 a.m.
If your time is already stretched, finding a winery wedding consultant can be a lifesaver. They can provide a buffer between you, your partner and the winery venue. A seasoned consultant will already know many of the questions to ask. They can help you narrow down winery wedding locations based on your requirements. The best winery wedding consultants may have access to unique winery venues that don't advertise to the public.
Conclusion
You want to remember your wedding as a magical day. Getting married at a winery or taking your vows in a vineyard can create special memories. Many wineries feature beautiful architecture and grounds. These can make a perfect backdrop for photos and videos. The key to making it all work is time and communication. Give yourself plenty of planning time and bring in a professional if you are already swamped in your daily life.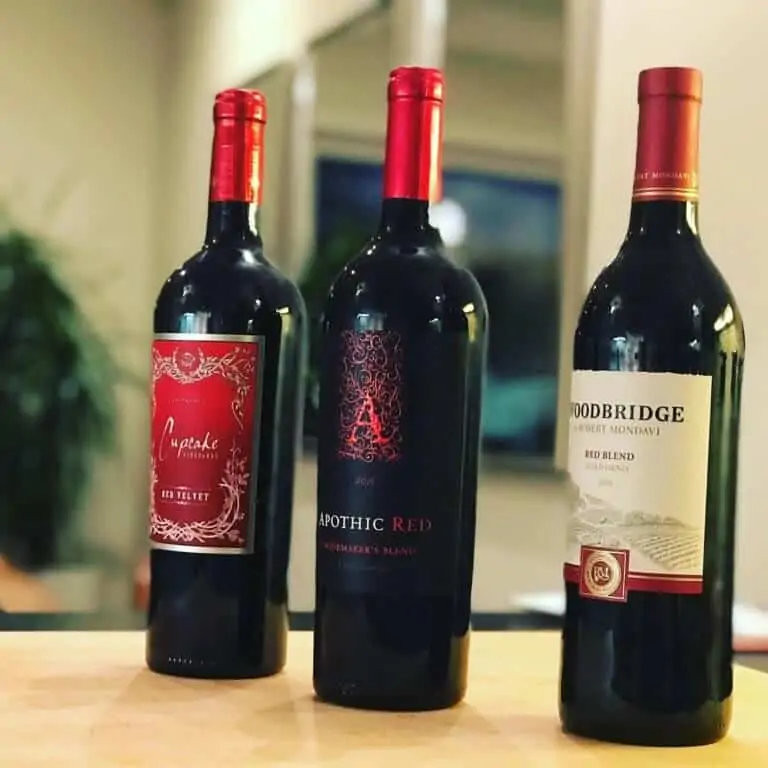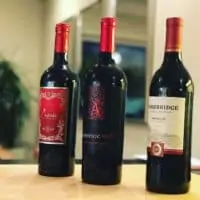 Best Sweet Red Wines Sweet red wines are a great entry point for many new to wine. As a culture, we are used to drinking […]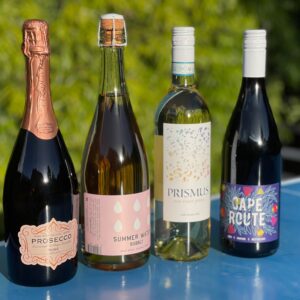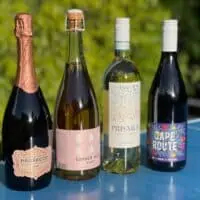 Click Here | Save On Your First Order! Winc Review | Who Is This Wine Club Good For? We've been members of the Winc wine […]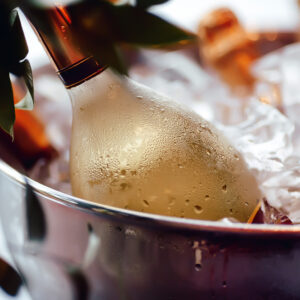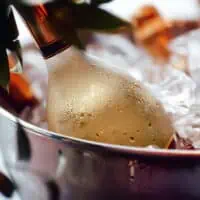 The temperature at which you serve wine can dramatically alter your perception of its aromas, flavors, and overall character. This is because wine serving temperature […]