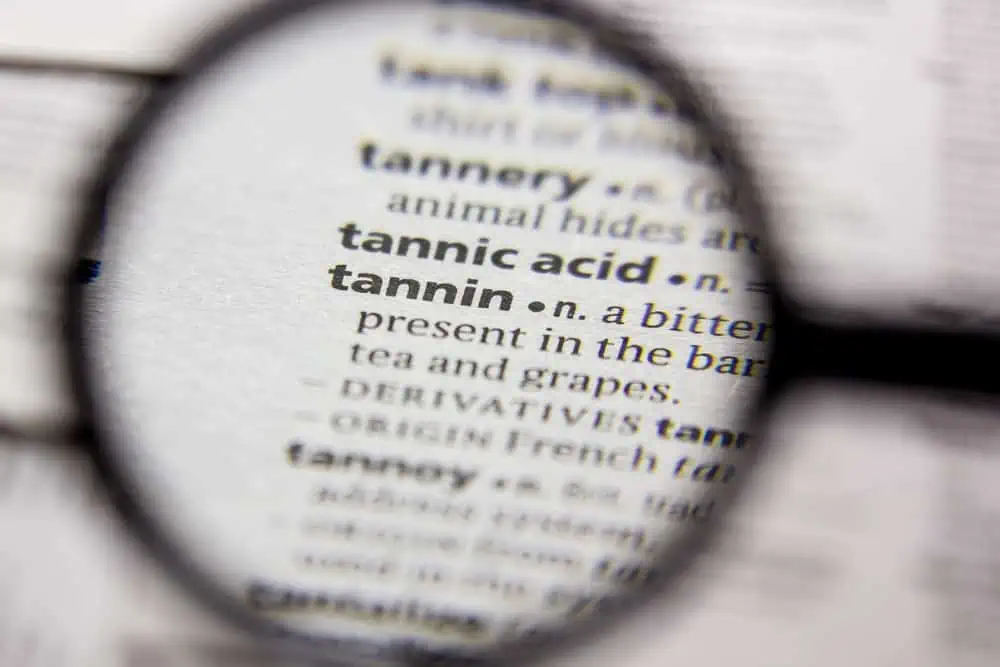 Wine tasting can be an intimidating experience, especially for those new to the world of wine. With so many industry terms and jargon thrown around, it can be challenging to understand what's being said or to articulate what you're experiencing in the glass. That's why we've compiled a list of wine-tasting terms worth knowing.
But before we dive into the list, let me introduce myself. My name is Gregg McPherson, and I'm WSET certified with over a decade of experience in the wine industry. I've traveled the world, visited countless wineries, and tasted thousands of wines. Through my experiences, I've learned that wine tasting is both an art and a science, and describing what you're tasting is essential to fully appreciate the wine in your glass.
That's where this list comes in. We've compiled the most commonly used wine-tasting terms in order of frequency to help those new to wine understand the industry jargon. Whether you're just starting to explore wine or want to deepen your knowledge, these terms will assist you in better understanding the nuances of the wine you're tasting. So, grab a glass of your favorite wine, and let's start!
Tannin
A naturally occurring compound in grape skins, seeds, and stems imparts a drying, puckering sensation in the mouth. Tannins are more prominent in red wines.
Acid
Acidity in wine provides a tart and refreshing taste. It helps balance sweetness and adds structure. Wines with high acidity include Sauvignon Blanc and Riesling.
Body
Describes the weight and texture of wine in the mouth. Wine can be light-bodied, medium-bodied, or full-bodied. Chardonnay is often considered full-bodied, while Pinot Noir is medium-bodied.
Aroma
The smell of a wine, including fruity, floral, earthy, or spicy notes. For example, a Gewürztraminer may have an aroma of lychee and rose petals.
Bouquet
The complex combination of aromas that develop as wine ages in the bottle. A mature Bordeaux may have a bouquet of tobacco, cedar, and black currant.
Finish
The lingering taste and sensation after swallowing a sip of wine. A long finish is considered a sign of quality. A Barolo may have a long finish with notes of tar and roses.
Oaky
A term used to describe the flavors and aromas imparted by aging in oak barrels. Chardonnay often exhibits oaky characteristics, such as vanilla, toast, or buttery notes.
Leathery
A descriptor for the earthy, savory quality found in some red wines, particularly Cabernet Sauvignon and Syrah. It can be reminiscent of leather or cured meats.
Minerality
A term describing the taste or aroma of minerals, often found in wines grown in specific terroirs. Chablis, for instance, can have a flinty or chalky minerality. You can also experience this as salinity. Some white wines have a notable "saltiness" that can be very pleasing.
Jammy
Refers to wines with an intense, concentrated fruit flavor, often found in ripe, full-bodied reds such as Zinfandel or Shiraz.
Herbaceous
A descriptor for wines with herbal or vegetal characteristics. Sauvignon Blanc can exhibit grassy or green bell pepper notes.
Buttery
A rich, creamy texture and flavor often associated with Chardonnay aged in oak barrels.
Crisp
Describes wines with lively acidity and a clean, refreshing taste. Pinot Grigio and Albariño are examples of crisp white wines.
Floral
A term used for wines with flower-like aromas, such as violet or honeysuckle. Viognier and Moscato often exhibit floral notes.
Spicy
A descriptor for wines with flavors reminiscent of spices like clove, cinnamon, or black pepper. Grenache and Malbec can have spicy characteristics.
Earthy
A term for wines with aromas and flavors reminiscent of soil, mushrooms, or forest floor. Pinot Noir and Nebbiolo can exhibit earthy qualities.
Citrus
Describes wines with flavors or aromas of citrus fruits, such as lemon, lime, or grapefruit. Riesling and Sauvignon Blanc often have citrus notes.
Tropical
A term for wines with flavors or aromas of tropical fruits like pineapple, mango, or passion fruit. Examples include Torrontés and some Chardonnays.
Barnyard
A descriptor for wines with funky, earthy aromas reminiscent of a barnyard or stable. This characteristic is often associated with the presence of Brettanomyces yeast.
Creamy
A smooth, rich texture in wine, often found in Chardonnays that have undergone malolactic fermentation and aging in oak.
Silky
A term describing wines with a smooth, velvety texture, such as a well-aged Burgundy or a fine Merlot.
Fruity
A descriptor for wines with pronounced fruit flavors and aromas. Fruit-forward wines can be red (e.g., cherry, raspberry) or white (e.g., peach, apple). Here is a deeper dive into what fruity wine is.
Vegetal
A term for wines with flavors or aromas of vegetables, such as green beans, asparagus, or cabbage. This characteristic is often found in underripe or cool-climate wines.
Nutty
Describes wines with flavors or aromas reminiscent of nuts, such as almond, hazelnut, or walnut. This characteristic is common in Sherry and aged white wines.
Honeyed
A descriptor for wines with a sweet, honey-like flavor or aroma, often found in late-harvest or dessert wines, such as Sauternes or Tokaji.