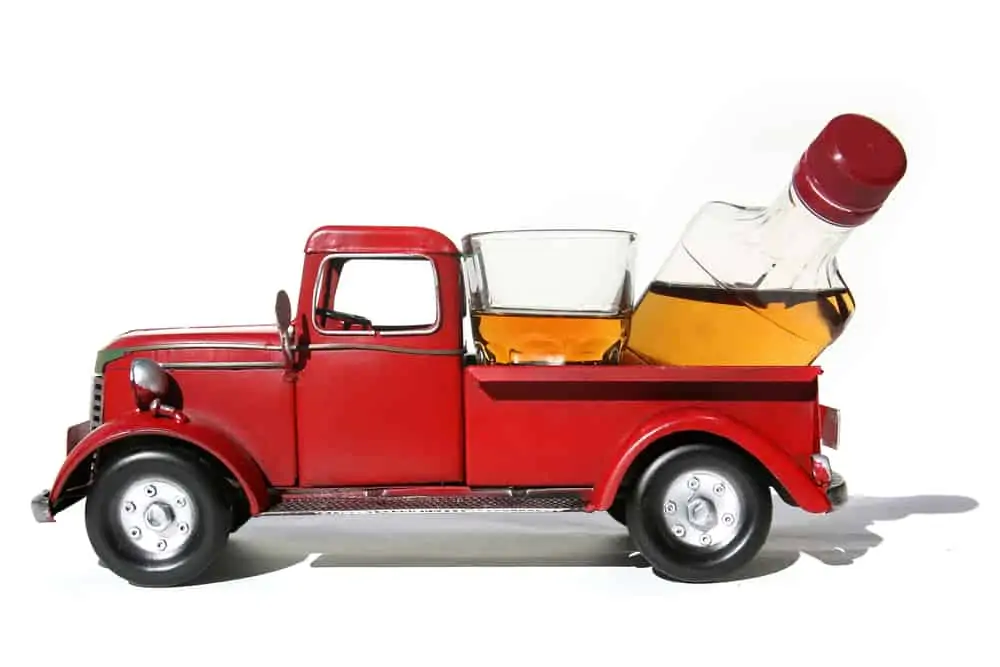 Are you looking for the best alcohol subscription box available online? Not long ago, we were too. We had great experiences with wine clubs, so we figured there had to be other alcohol "clubs" as well. After a bit of research, we found a wide range of liquor clubs and alcohol subscription boxes to choose from.
There's is nothing better than a glass of wine, bourbon, or cold beer waiting for you at home after a busy day at work. To make it even better, imagine someone hand-picked your booze and delivered it to your doorstep. That's the idea behind alcohol subscription boxes.
We found that the best alcohol subscription box clubs do more than just curate bottles for you. The best options find great deals, offer rare bottles, and back up their service claims with action.
Whether you choose top-shelf bourbons, exotic wines, or craft beers, you will be presented with an assortment of liquor that's often not available anywhere else. This is definitely better than another trip to the local grocery store's liquor aisle. 
To make your choice easier, we've gathered all the top alcohol subscription box clubs that we believe are worth your attention. Whether you are looking for a vodka club, a cocktail of the month club, or a tequila subscription we've got you covered.
Best Liquor Subscription Boxes To Order This Year
General Description: If your taste runs toward premium and craft spirits, the Flaviar alcohol subscription box should be right up your alley. Flaviar operates on the principle of try before you buy. The folks behind Flaviar liken it to a contemporary speakeasy stocked with unsung and rare whiskey, cognac, gin, rum, and bourbon.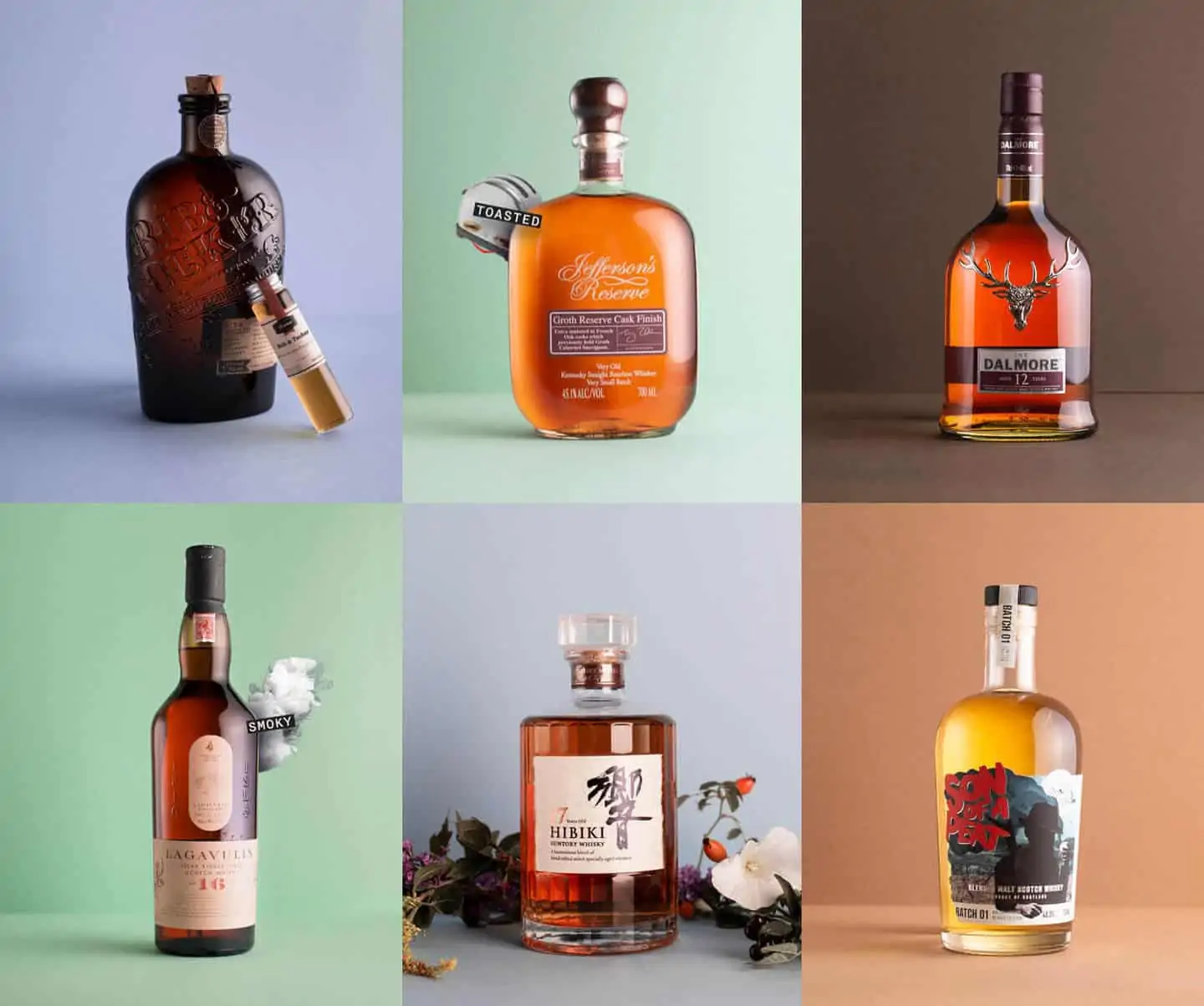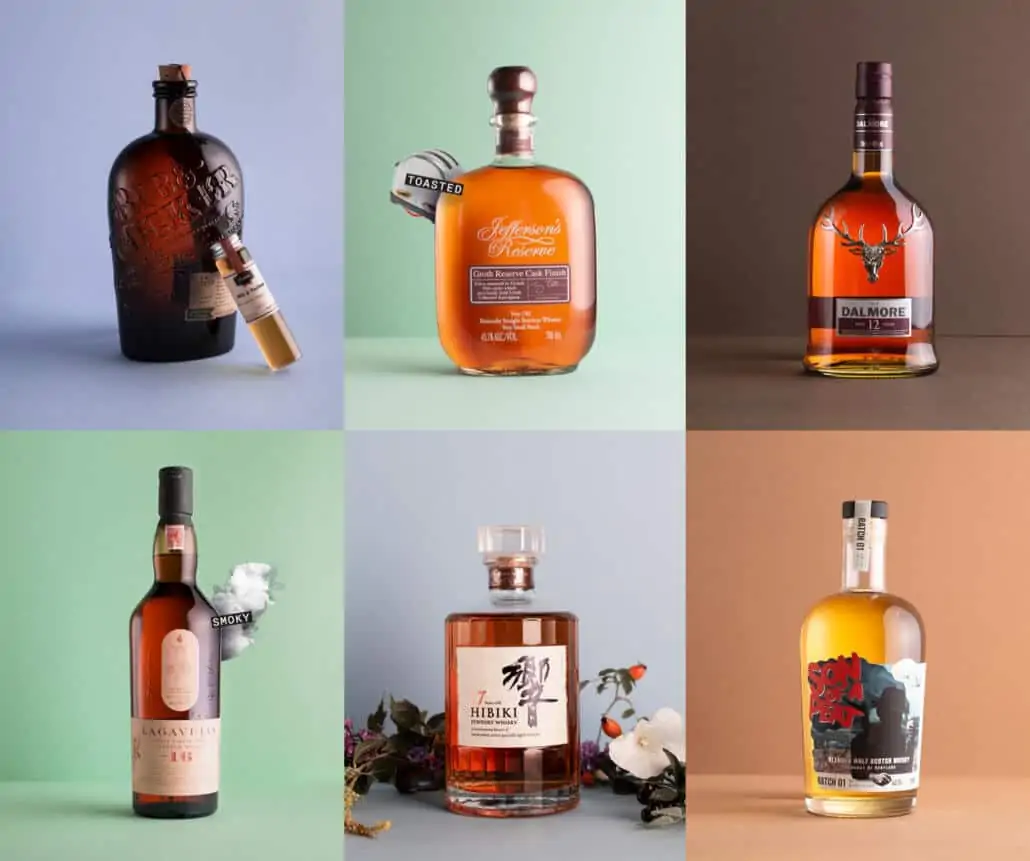 What you get:
The Flaviar taster box comes with three vials (1.5oz) of craft whiskey, or rum, or vodka, or any of the many liquor types they keep in stock. This fun alcohol tasting box is a great way to branch out and sample liquors you don't know much about. You can get one every quarter. You just have to select one that appeals to you. The tasting box comes along with a full-sized bottle from Flaviar's collection.
One of the highlights of this subscription box is the availability of more than 15,000 bottles of exquisite liquor.
Because there is a range of spirits you can select for your box, you can create your own rum of the month club or a gin of the month club if that's what you feel like that month.
Other great reasons to join include:
Access to exclusive bottlings crafted specifically for Flaviar members.
Live events that are coordinated with local distillers where you can taste spirits and mingle with the makers.
Free tasting room visits at Flaviar's network of distillery partners.

Free shipping (one bottle per month) and freebies, you might find that it's worth the price of admission. 
What does it cost to join Flaviar:
There are two membership options at Flaviar. The signup cost is $25 per month if you pay for 12 months in advance.
You can also pay Flaviar quarterly. This option costs $95 per quarter ($31.67 per month)
Final Word:
Flaviar is unique among liquor subscription box clubs. The fact that you can order tasters, the enormous selection, and the ability to customize monthly shipments make this the top liquor subscription box in our opinion.
Click here to get on Flaviar's waiting list. 
General Overview: Saloon Box made our list of the best alcohol subscription boxes because we love cocktails. This box combines a spirits club with the mixers you need to make amazing drinks. This is perfect for people who love to entertain and want to serve more than beer and wine.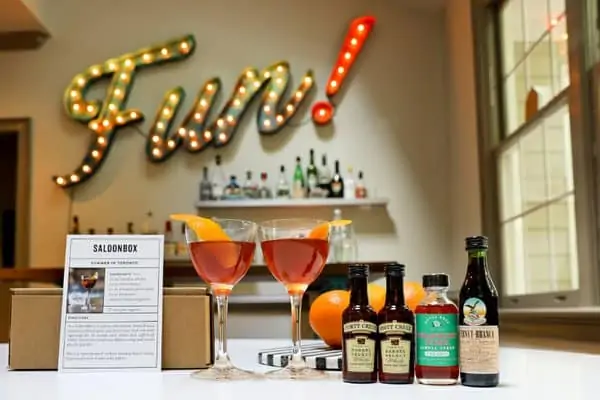 What you get: How does the prospect of making unique cocktails without having to run to the liquor store sound to you? Armed with the SaloonBox DIY Cocktail Kit, an aspiring mixologist would be able to craft his or her signature cocktail with ease.  
The DIY kit comes with a recipe card and all the necessary cocktail ingredients (liqueurs, spirits, bitters, and the like). One box is enough to make four or more drinks. The number of ingredients and cocktails may differ from one box to another, so don't be surprised if things like lime juice are missing from the box. 
All in all, this is a fun kit to get for yourself or to send as a gift. Except for teetotalers, virtually anyone would be able to make good use of this box. 
What does it cost to join the Saloon Box cocktail of the month subscription: Plans start at $49 per month.
Follow this link for more info on the SaloonBox DIY Cocktail Kit. 
General Overview: We selected the aged cabernet wine subscription box from The California Wine Club because of the quality of wine you receive. We consider this a top tier wine club for serious collectors.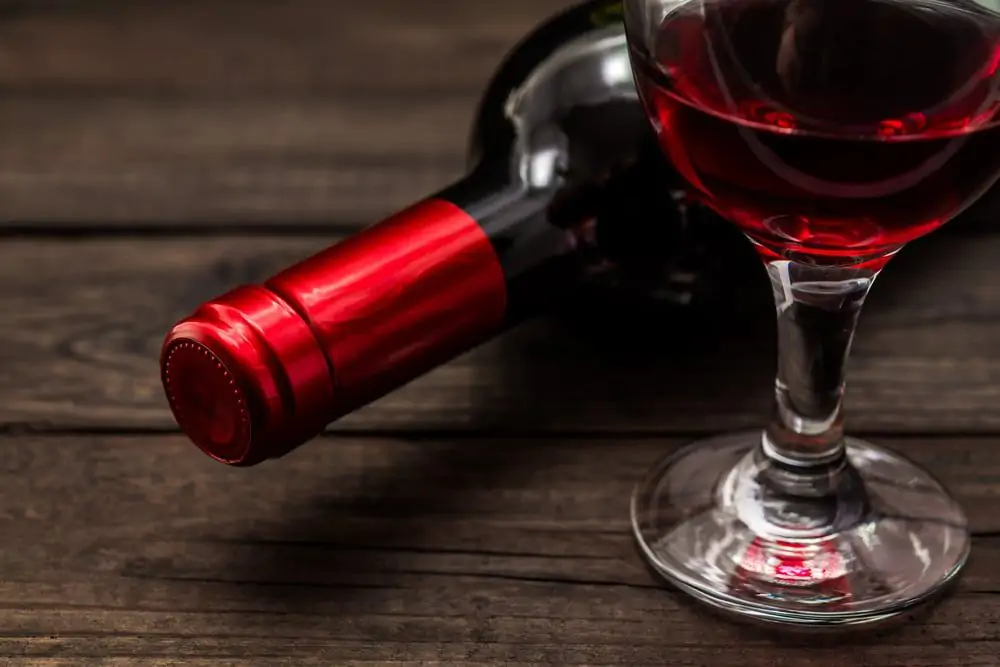 What you get: The purchase of an Aged Cabernet Series subscription box includes membership to the California Wine Club's (CWC) Aged Cabernet Club. You will receive two bottles of 8 to 12-year-old Cabernets and a copy of Uncorked, CWC's guide to the latest and greatest in California's wine industry.  
In addition, you get access to CWC consultants who can provide helpful tips on storing, selecting, and serving wine. Finally, the subscription also includes an invitation to a VIP tasting tour, an Ah-So wine opener, and $25 in wine credit. 
What does the "Aged Cabernet Wine Club" cost: $231 per month + Shipping
Click here to order the California Wine Club Aged Cabernet Subscription
General Overview:
Tippsy dominates the online Sake market with over 150 labels from Sake producers in both Japan and the United States. Better yet, the Tippsy website is a pleasure to use. They use easy-to-understand graphics and taste charts to help you navigate through their huge selection. The filter feature will help you narrow down your choices further by giving you only the category of Sake you are interested in. Whether it's Junmai, Ginjo, or Daiginjo, you'll find it on Tippsy.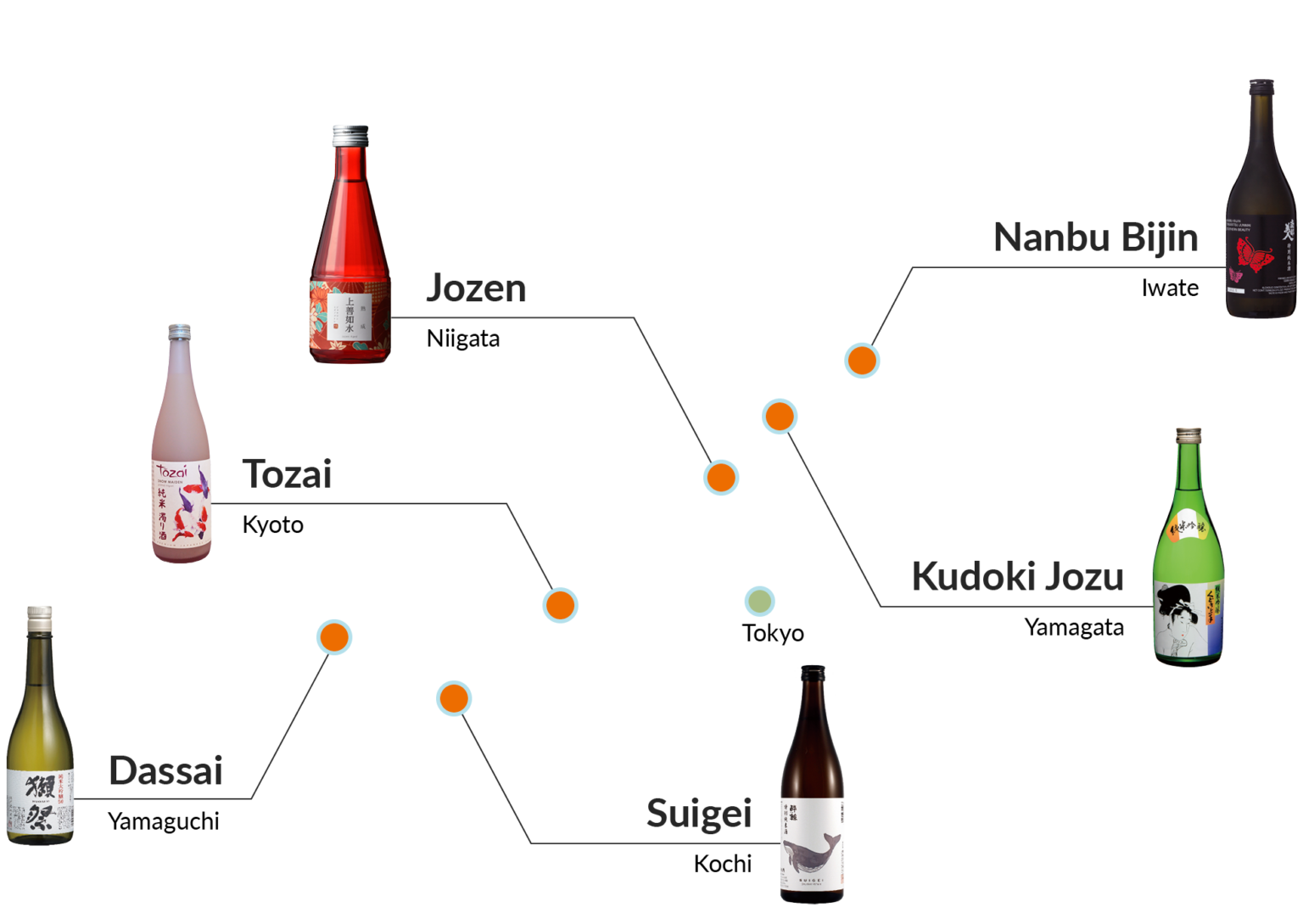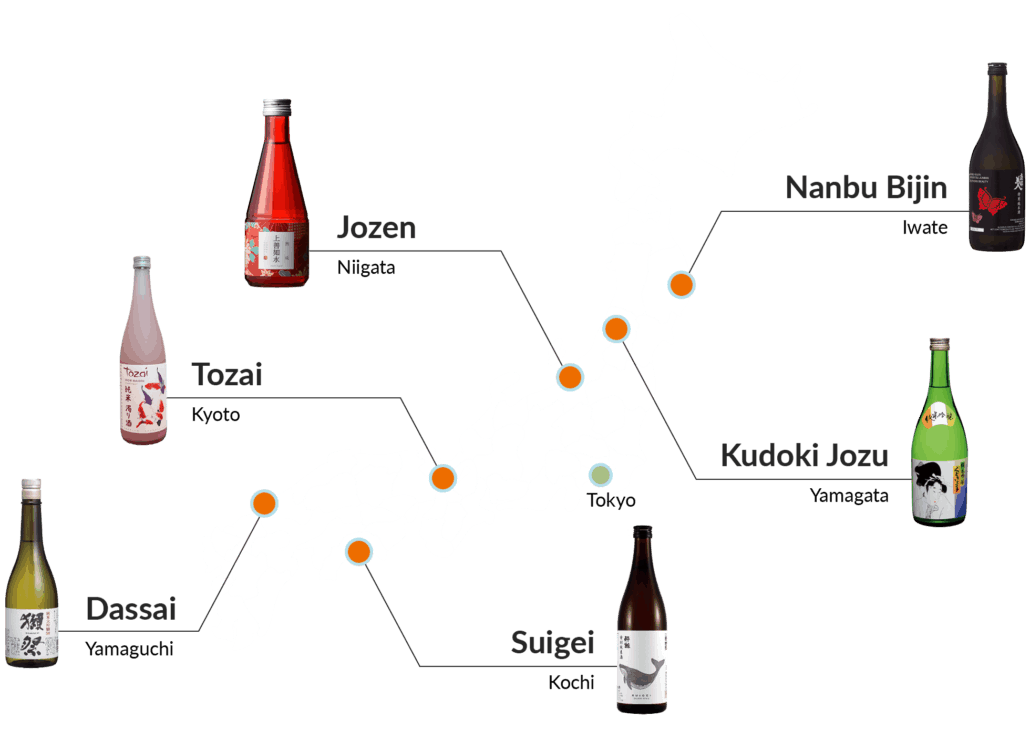 What You Get:
But you are interested in the best alcohol subscription box. Tippsy has you covered there if you want a sake subscription. With their quarterly box, you'll get 2 bottles from their vast collection of premium Sake.
What Does It Cost:
The boxes cost $99, but you can save if you purchase a longer subscription period. The best way to save on this amazing alcohol subscription box is to purchase 4 shipments in advance.
Click here | Save $10 off your first month of the sake of the month club from Tippsy
General Overview: Any list of the best alcohol subscription boxes would be incomplete without a great beer of the month club. We love this one because you get access to some great breweries that aren't available at your local grocer. If you are someone who loves discovering exciting small-batch brewers, this is the club for you.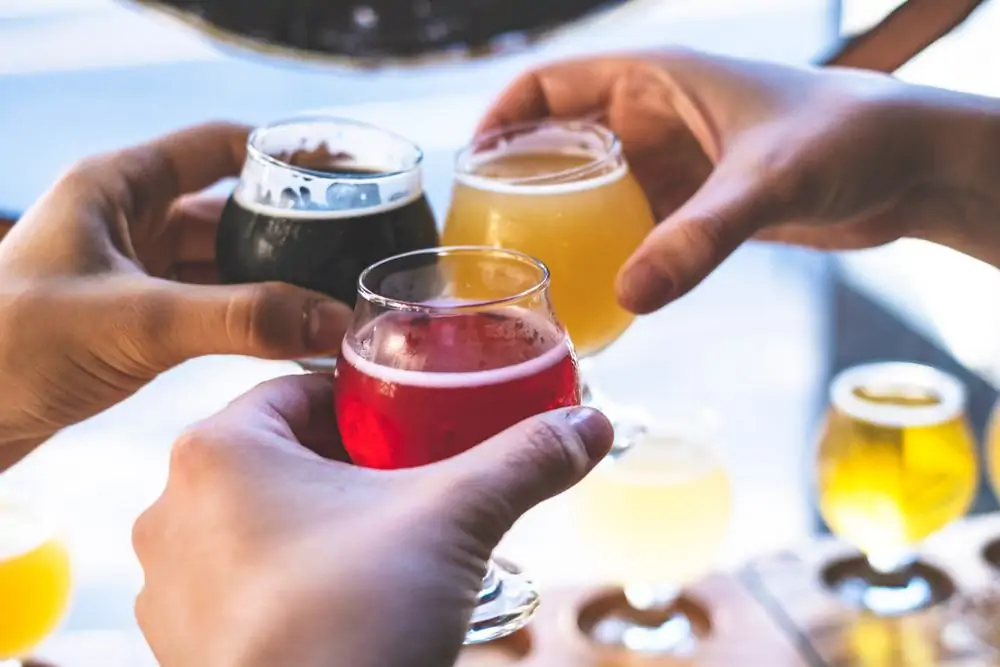 What you get: A 12-pack of 12oz craft beer. You will receive 2 to 4 different types of beers from different breweries that are described as "lightly distributed". That means you probably aren't finding these great brews down the street at the corner store.
Started in 1994, the Microbrewed Beer of the Month Club is still one of the best places for craft IPAs, ales, and more. You have a choice of US brews only, international brews only, a mix of domestic and international brews, hoppy beers, and handcrafted artisan brews.
What does it cost to join this microbrew subscription: $29.95 + shipping and handling
If craft beer is your thing, become a member today here. 
American Cocktail Club
General Overview: As we've noted elsewhere in this post, we love cocktails. We even have a great list of wine-based cocktails on this site. We love them so much that we put two cocktail of the month clubs on our list of the best alcohol subscription boxes.  This club sends you amazing cocktail recipes and ingredients each month.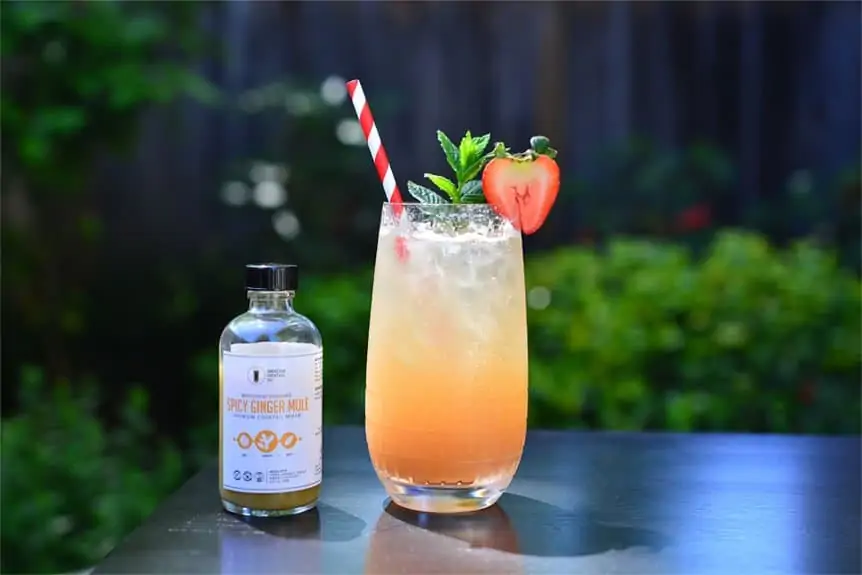 What you get: This cocktail subscription box contains everything you need to mix up four servings of an exceptional cocktail. The ingredients and recipes are purportedly prepared by top mixologists in the US. You can choose one of the two available boxes: Everything Box and Everything But The Booze Box. 
Based on the recipe, the number of ingredients included in each box can vary. In any event, American Cocktail Club mixes focus on all-natural juices and low content of refined sugar. This is the best alcohol subscription box for people who love craft cocktails. 
This budget-friendly box ships everywhere in the United States except Alaska, Kentucky, Mississippi, and Utah. 
What does it cost:
to join the American Cocktail Club: There are two options. You can select a box with recipes and mixers, but no alcohol for $27.99.
We know you want the good stuff. A cocktail subscription box that includes alcohol is only $37.99 per month.
Both of those rates assume that you will pre-pay for 12 months. You will pay a slightly higher rate when you commit to a shorter subscription period.
Are you ready to mix some drinks | Click here to sign up
General Overview: Mash and Grape is a liquor subscription service with a lot of options for spirit lovers. They have you covered with a rum of the month club, a bourbon of the month club, a gin of the month club, etc, etc..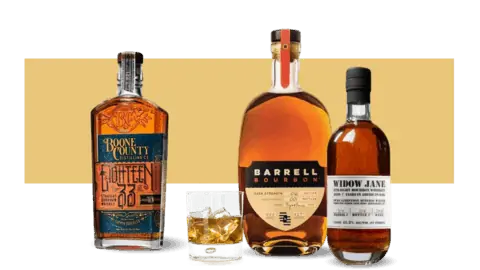 What you get: With this alcohol subscription box, you'll get three 50ml samples every month, each of which is accompanied by a card about the spirit. 
The highlight is the sheer number of labels and styles on offer. For example, you'll find whiskeys from Japan, the USA, and a few other surprising places.
What does it cost to join: The price to join a Mash&Grape monthly spirit club varies based on the spirit. The most expensive is the Scotch subscription at $79/month down to $44/month for the gin club.
Click here to see the full offer. 
General Overview: This is our third wine subscription box on the list. We love this club because of the diversity of wines you can enjoy. Are you raring to taste some outstanding vintages from South Africa, Argentina, or Chile? If so, The International Wine of the Month Club has got you covered.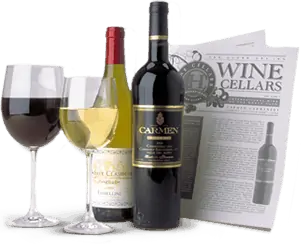 What you get: This subscription box includes two bottles of wine from international boutique wineries. There are four subscription plans in total. The top-level Collectors Series Club deals in limited-production vintages while the second-tier Bold Reds Club includes a bottle of full-bodied California Cabernet and another bottle of red from the Rhone Valley of France. 
If you love old-world wines, this is the best alcohol subscription box for you.
What does it cost to join the International Wine Of The Month Club: You can join their most popular club for $39.95/month plus shipping.
You can't go wrong with any of them, so make your pick at The International Wine of the Month. 
El Guapo Bitters - Bitters of the Month
General Overview: The bitters used can make or break a cocktail. With these (no) alcohol subscription boxes, you will receive award-winning bitters that can take your mixing up a notch.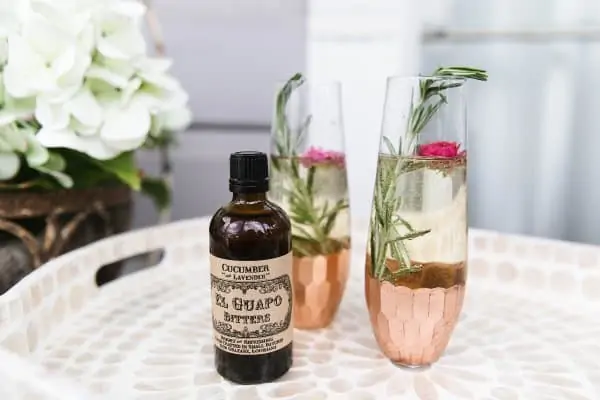 What you get: Aside from the locally sourced El Guapo bitters, you'll also receive a recipe card and a surprise gift. Each box contains one bottle of the bitters to be shipped on the 15th of each month (or the next working day). 
What does it cost to join: Club costs $20.83 when you pre-pay 12 months. The cost of shipping is included.
Spice up your liquor cabinet at this link. 
Fill up Your Bar 
What is the best alcohol subscription box? It's almost impossible for anybody to declare an overall winner. The final choice ought to be up to you and no one else. Whether it's bourbon, cocktails, or fine wine, you might find that you don't have to pay a lot to get a lot. 
If you want a more specialized list of alcohol subscriptions, check out these articles:
The Best Whiskey Of The Month Clubs
The Best Beer Subscription Boxes
Thank you for reading. Please let us know if there are any alcohol subscription boxes we should add to our list!