You are here to find the best wine club, and we are here to help.
Before we suggest any wine clubs for you to join, let's start by answering one question.
Are wine clubs even worth it? The quick answer is yes.
Wine clubs are a great way to discover new wines, to educate yourself, and they give you something fun to look forward to each month, or every few months, depending on the schedule you pick. While it's hard to suggest the perfect wine club for you since I don't know you personally, I will recommend three clubs that impressed me.
At A Glance: Our Top 3 Picks For 2023
Note that we keep a list of active non-winery clubs, with over 250 currently on our list. Whittling that list down to three isn't an easy task, but we will try to explain why these stand out.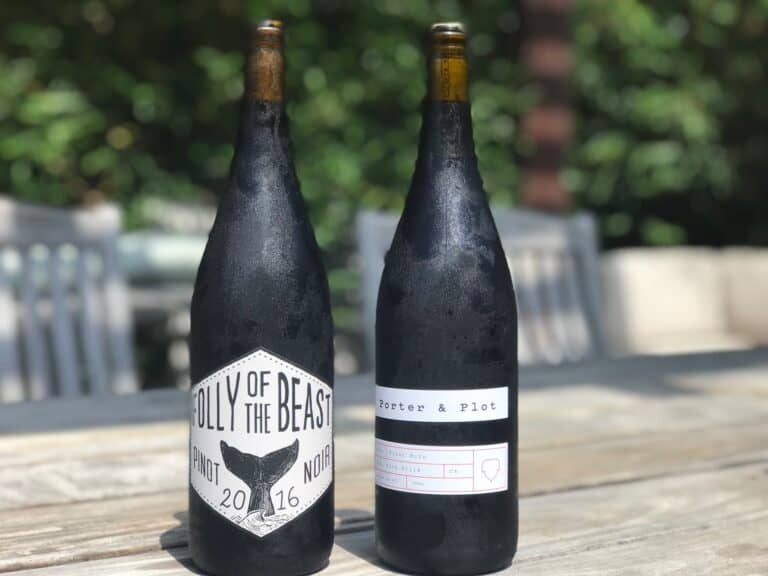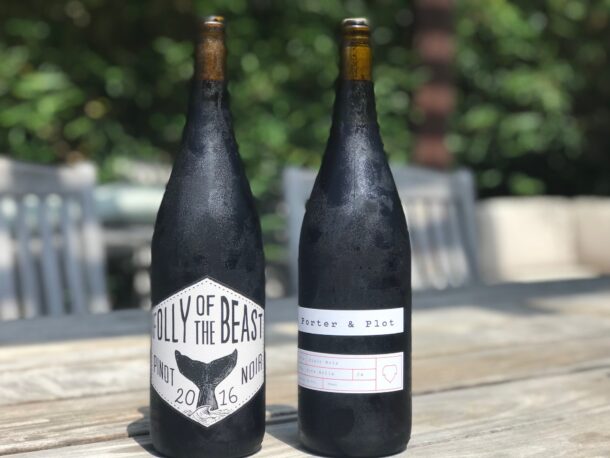 Winc gets a lot of positive and negative press. The New York Times Wirecutter review was a brutal hatchet job; however, we have been members of many wine clubs, and Winc is one of the best. Winc is easy to set up, affordable, and, most importantly, it ships out enjoyable wines.
Would I recommend Winc to a master sommelier? Probably not. But most of us aren't highly trained and just enjoy a nice glass of wine. Winc keeps it simple, fun, and adventurous enough for 90 percent of wine lovers. 
Winc is also great for anyone who suffers from control issues, as I do. Changing the wines Winc's algorithm selects for you each month is easy.
Top Choice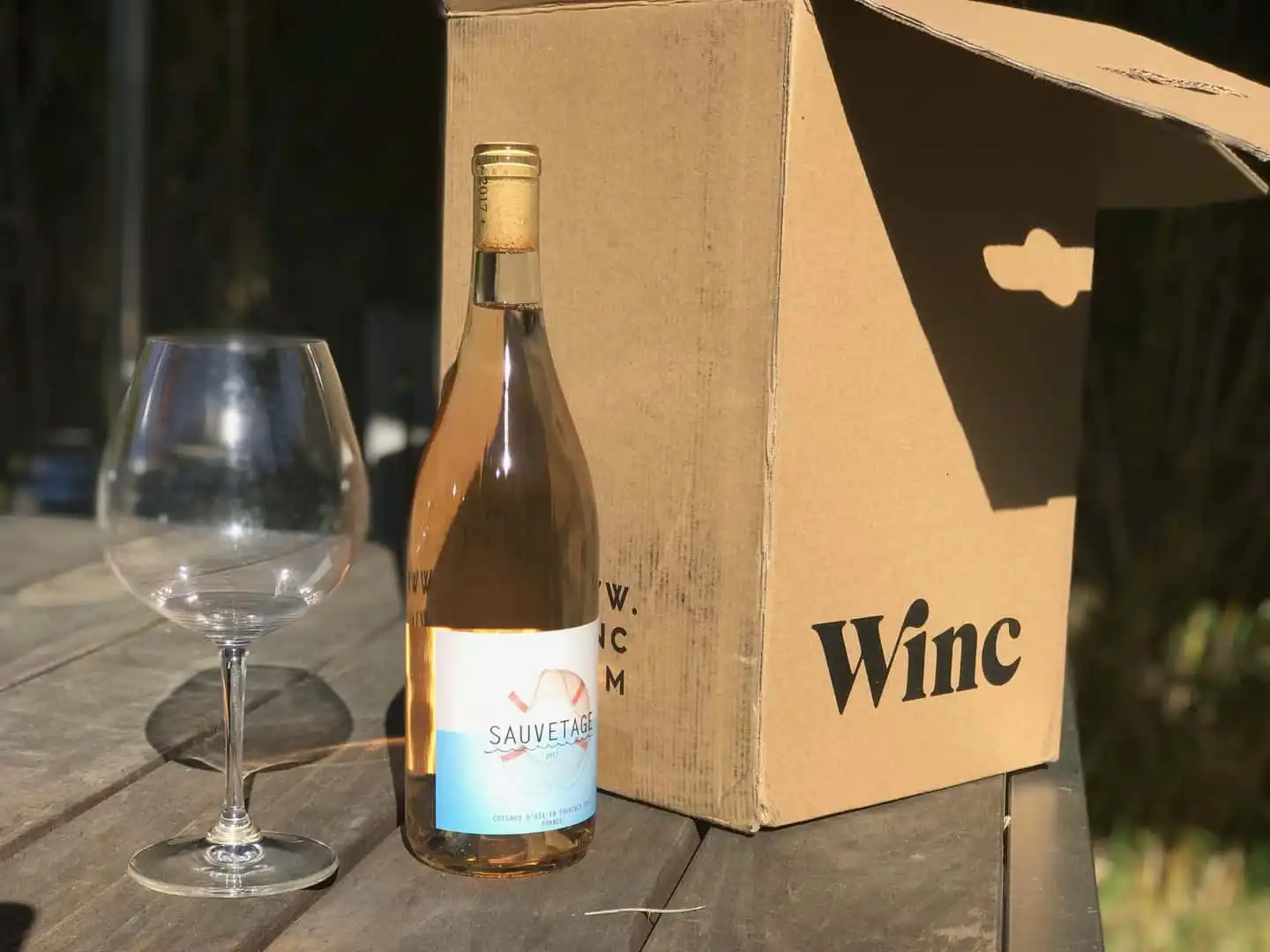 Pick'd Wine Club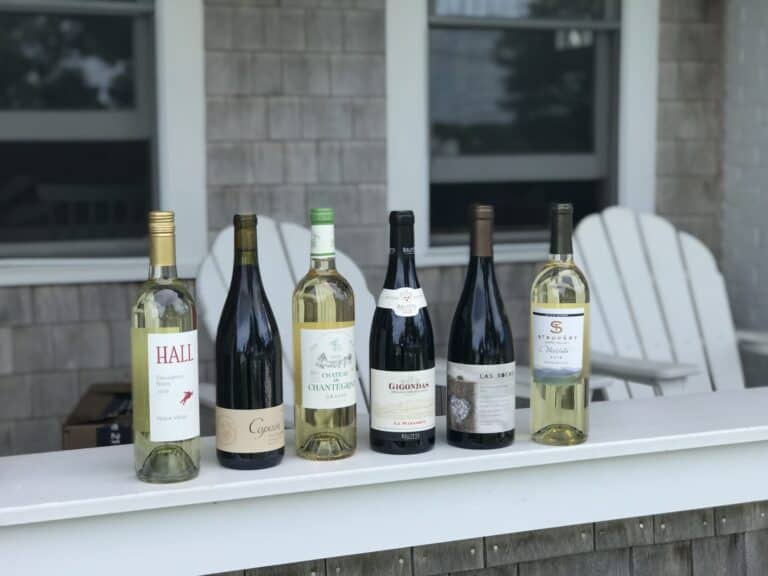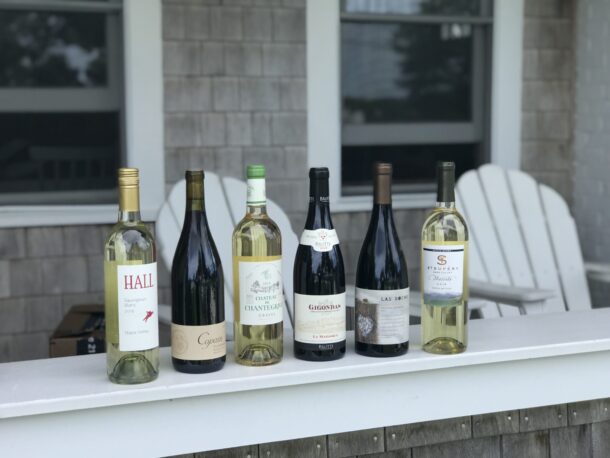 Wine.com is the OG of online wine stores. They have a massive inventory of wines that covers all the varietals and price points you could imagine. Their wine club is called Pick'd because a Wine.com wine expert curates a box of wine matching your preferences.
We like the combination of a vast wine list and a dedicated wine expert. We've been happy with every box we've received. The price point is higher than Winc, but they offer a more comprehensive selection of regions and varietals. This is a good club if you are a little more selective (cough, cough, wine snob). 
Pick'd (or is it Picked?) sends along some nice extras. They provide a sheet of little stickers with information like the price of the wine on them. I love quickly seeing how much a bottle costs before I bring it out to guests (you know you do, too!).
Top Wine Selection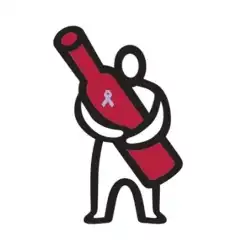 Plonk Wine Club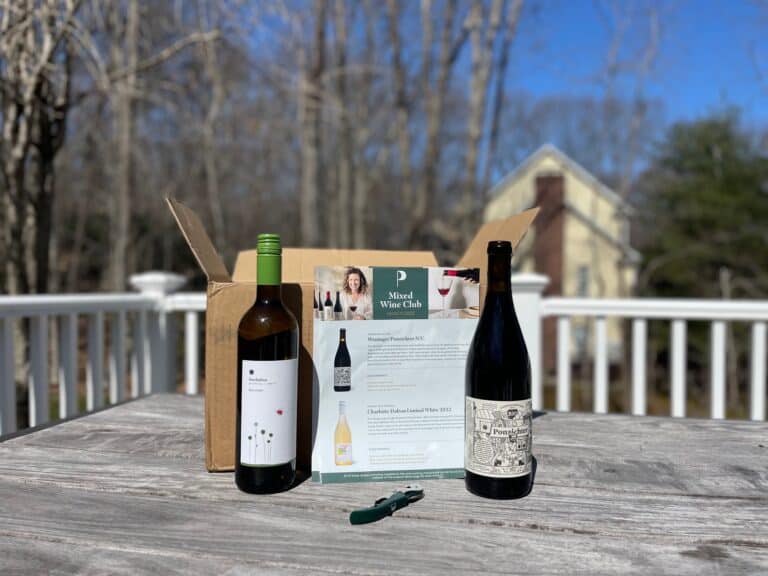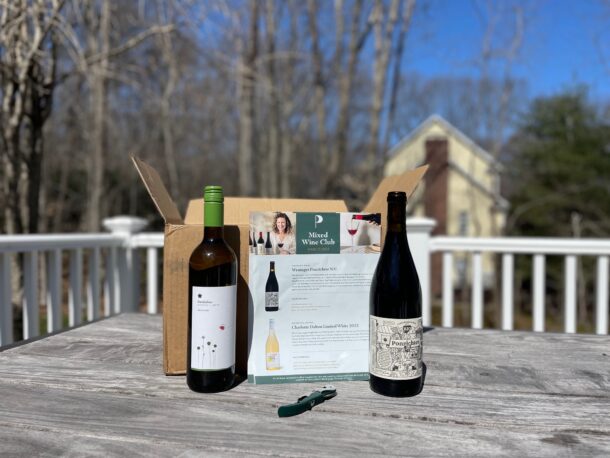 Plonk is the cooler cousin of Pick'd. It's a boutique wine club focusing on natural, biodynamic, and organic wines. Etty Klein, the woman behind Plonk, is exceptionally good at identifying great wines you probably won't find on your own. That's what makes this club worth the money. It's a way to expand your palate.
Plonk is an excellent choice if you feel stuck in a wine rut. If you are in one, you know what I mean. Etty will shake things up and get you excited about wine again. 
You can read our full review of Plonk Wine Club for more detail.
Top Wine Club For Organic Wines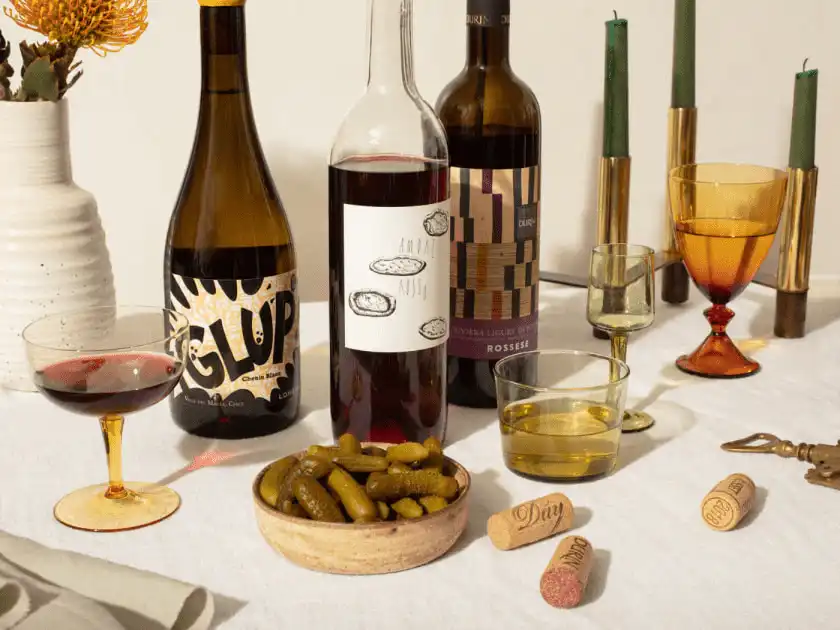 Plonk Wine Club
The best natural and organic wines delivered to your door each month.
Click Here To Sign Up
We earn a commission if you make a purchase, at no additional cost to you.
Why Should You Trust Our Recommendations
You don't have to trust our recommendations if you don't want to. Unlike the nerds at Wirecutter, we didn't hook up electrodes to our wine bottles, toss them into active volcanos to see if the cork stays sealed, or pay human subjects to imbibe massive amounts of ethanol while wearing blindfolds and listening to The Daily podcast on repeat. As we do with every review on our site, we follow our standard review process.
We have signed up for many wine clubs since starting this website. We keep current on which wine clubs are active and sample shipments regularly. Our opinions aren't scientific; they are based on experience. We know there are a lot of articles about finding wine clubs, and we appreciate that you are taking the time to read ours. We hope you get value from it.
What The Best Wine Clubs Offer
When we rate a wine club, we look for features and benefits that justify the expense. They must deliver value beyond just shipping wine to your house. 
Novelty
It doesn't make much sense to join a wine club that ships the same wines that line the shelves of your local market. There are some enjoyable mass-produced wines, but buying them at your local store is cheaper and easier. 
Explorers and adventurers head up the best wine clubs. You want the experts at your wine club to be out of the office visiting wineries, tasting wines, and discovering gems for you. 
Stewardship Of The Planet
This is a BFD. The idea of drinking wine underwater from the vineyards in Antarctica sucks. We want wine clubs that at least try to minimize their carbon footprint. That means shipping from warehouses closer to consumers, keeping packaging light and preferably recyclable/biodegradable.
Look out for styrofoam packing, unnecessary ice packs, and assorted swag in the box; if they offer to buy carbon offsets and send wines from wineries certified as environmentally conscious, all the better.
Price
Wine Clubs need to make money or go out of business. They make money the old-fashioned way, buy low (large orders equal lower prices), and sell high. We want a wine club that doesn't add an egregious markup. 
You also need to gauge your tastes. Don't sign up for a premium wine club if you don't have a trained palate and enjoy discovering tertiary aromas in your wine. You are throwing money away unless you plan to learn enough to appreciate the most expensive wines. If you are collecting wine as an investment, that's a different story.
Flexibility
The one size fits all model can work in some businesses. For a wine club, you want to be able to customize your preferences. How many bottles, how often you receive shipments, and whether you can pause your membership will make a big difference in how enjoyable your wine club is. 
We often hear complaints from wine club members about excess wine. Make sure you consider how much wine you drink before you sign up. Wine by the case clubs can save you money, but you will need lots of storage space if you don't drink several bottles weekly.
Honesty and Customer Service
As we said above, a wine club is a business and needs to make money. Unfortunately, some wine clubs get greedy. This usually translates into a terrible customer experience. Wine clubs that put on the hard sell are annoying and not worth your time. The last thing you want is to be charged for wines you don't want and then spend hours trying to get them to stop charging your card.
Spend a few minutes on the Better Business Bureau website. You can get a sense of the wine club's customer service. Read a few reviews and see if the club responds to the complaints reasonably.
The better run wine clubs will make it easy for you to contact them and respond quickly. They will have clear policies about pausing or canceling your membership. You should also be able to find a dispute resolution process and a policy on bad bottles (damaged, funky smelling, or not what you are into).
More Of The Best Wine Clubs
When we recommend a wine club, we consider the average wine consumer. We aren't thinking of people who only drink wines priced under $10 or over $75. We are looking for clubs that deliver a diverse range of high-quality wines at $15 to $45 a bottle. We will address value, premium, and niche wine clubs in the section below this list. 
While we didn't rank the wine clubs below in our top 3, they are still great options.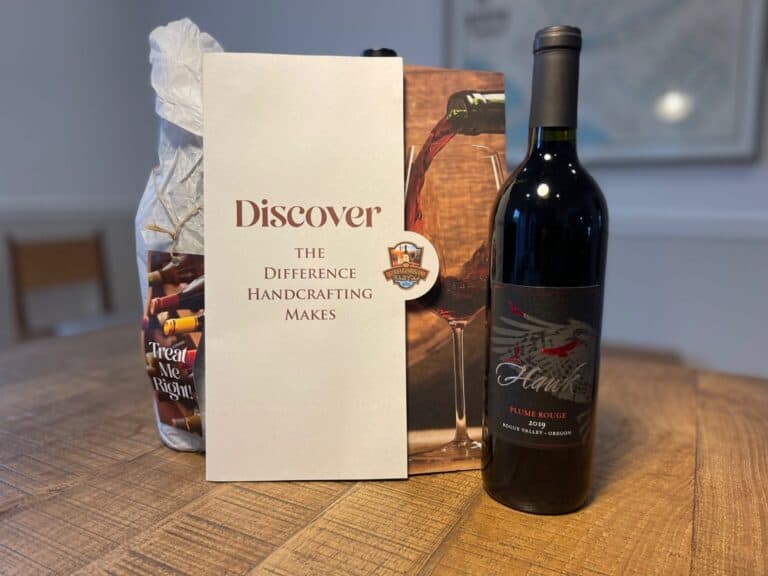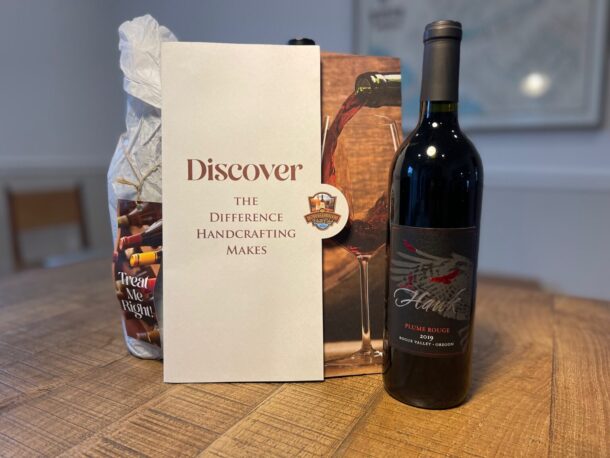 Who Will Enjoy This Club
This club is perfect for someone who loves popular varietals from solid wineries. The California Wine Club is closer to the traditional Wine of the Month club than many newer clubs. The California Wine Club isn't introducing you to any exotic wines. Instead, it consistently delivers quality, enjoyable wines at a fair price. It's a solid club that you will enjoy for years to come. Giving as a gift is also great because the club is reliable and has responsive customer service.
The Details:
Memberships start at $40.95 per month plus shipping.
Your Options:
The California Wine Club has five different membership options. These wine club subscriptions feature two wines per month.  Each option features a specific style of wine based on your preference.
The options range from classic handcrafted wines in the premier series to one of the best Napa wine clubs called the Aged Cabernet Series. This is the perfect club for serious collectors of Napa cabs.
Pros:
Love It Guarantee
Great range of wine club options
Ambassador Referral Program (earn money when your friends sign up for their wine of the month club),
No hidden fees
Cancel anytime
Long track record
Cons:
It can't be customized to your tastes
Most of their clubs only ship California wines
This is also one of the few wine clubs (not run by a winery) that offers a Napa Valley wine club option.  You can learn more about it here.
Click Here | Sign Up For The California Wine Club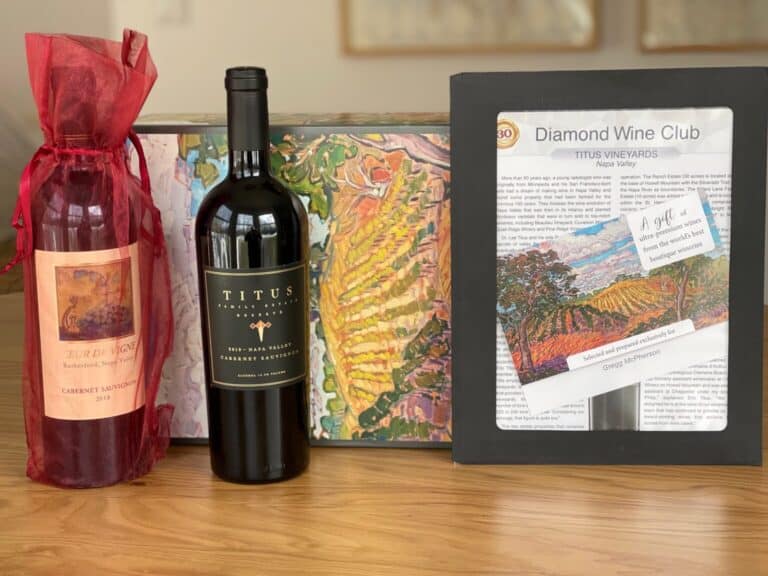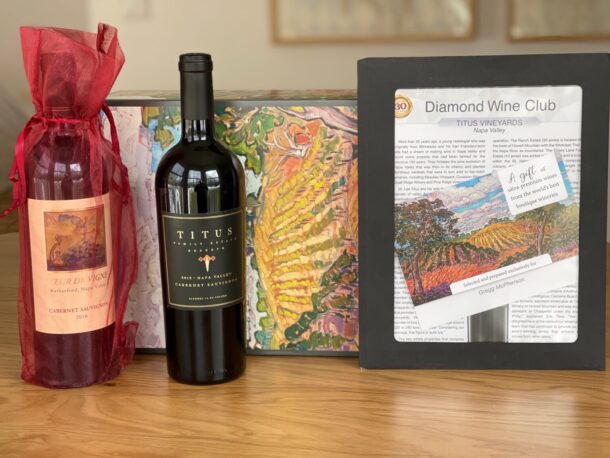 Who Will Enjoy This Club
This is another club that has wide appeal. The format is familiar; they pick wines each month from solid wineries. We like some of the small touches. They ship their wines in a gift bag, which is nice if you plan to gift them. It also keeps the bottles from getting dusty. We know that is a minor point, but when you have a touch of OCD (looking in the mirror), dust-free bottles create less anxiety.
The bottles also come with a descriptive pamphlet, and they are in a nice box (pictured above)
Details:
Memberships start at $47.90. Shipping is not included.
How it Works:
There are six club options. The Gold Club features wines from the best boutique wineries and is the most popular club option. At the high end of the price range is the Diamond Wine Club which features luxury and collectible wines. The Diamond Wine Club caps its membership at 500 because they are sourcing small-production wines.
Pros:
Satisfaction Guarantee
Premium Wine Options
Customize the number of bottles and frequency of shipments
Discounts on Wine Store purchases
No minimum orders
No obligations
Cons:
Website navigation could be improved
Shipping is not included
Can't customize wine preferences
Click Here | Sign Up For The Gold Medal Wine Club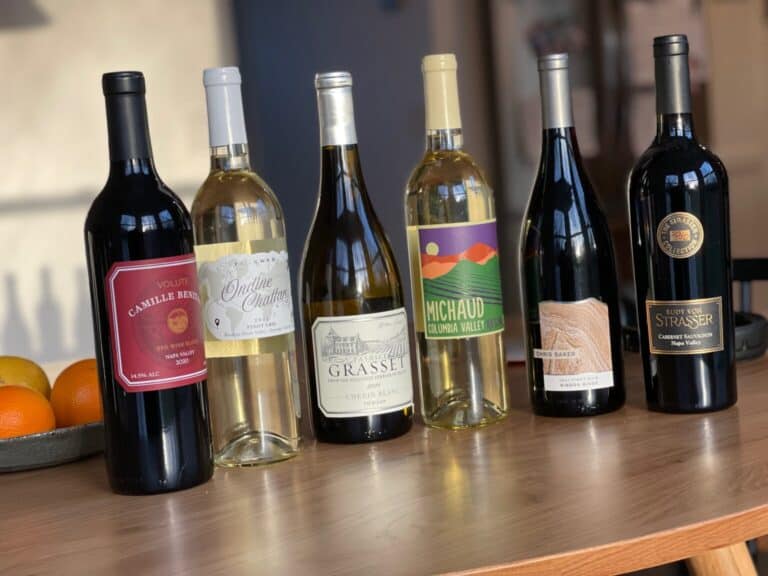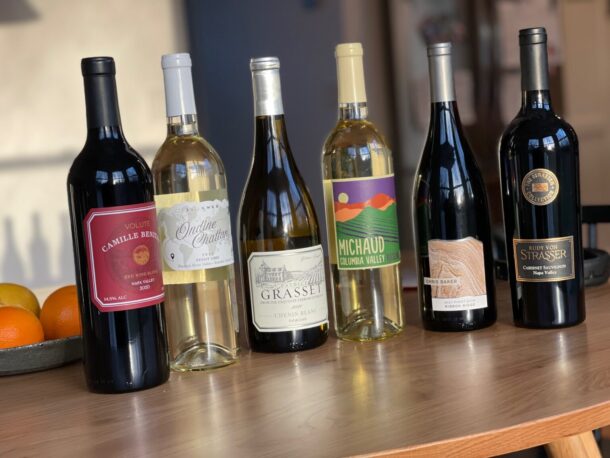 Price:
Deposit $40/month as an Angel (your money is then available to select and purchase wine)
How it Works:
The first step is to add your name to the Nakedwines.com "Angel's" waiting list. You should be approved quickly, and then you can buy wine with your deposit money. You will be able to select wines from several small producers.
I don't fully understand the NakedWines Angel's thing. It seems strange and complicated, but I like that they fund small producers. NakedWines has gotten into a bit of trouble before but still offers an excellent overall wine club experience.
Pros:
You get access to many exciting small-production wines
Great wine club community
Supports small winemakers
Affordable wines
Select your wines
Cons:
No expert help to select wines
The wine "angel" setup is confusing
You can read our complete review of NakedWines to learn more about this unique online wine club.
Let Us Help You Get Started | Click here to sign up.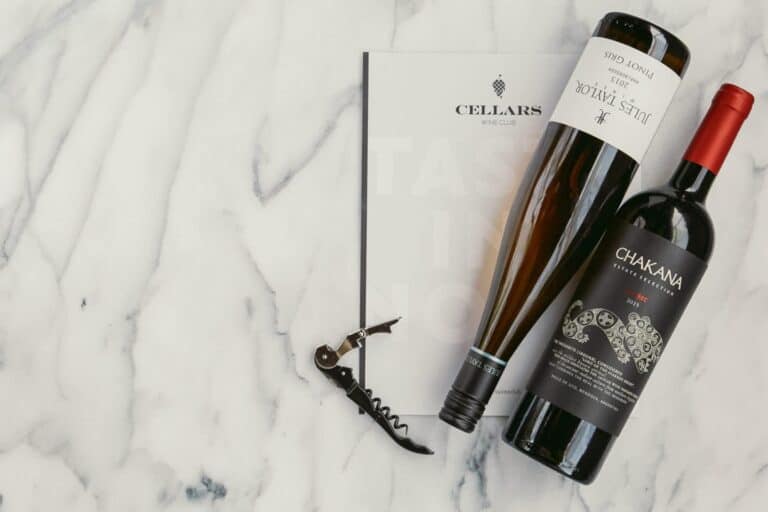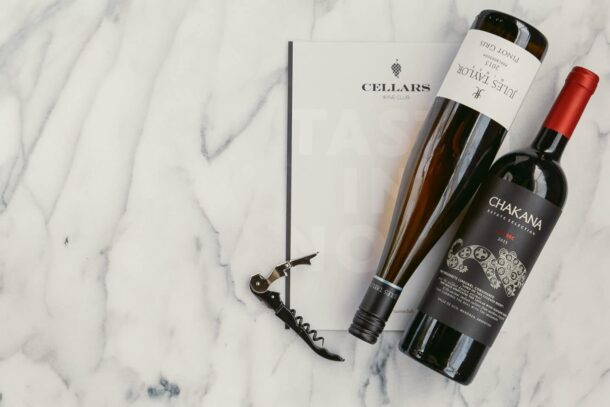 Who Will Enjoy This Club
Cellars is a straightforward wine club with an easy-to-use website and several club options. They offer a unique single-bottle wine subscription. This is one of the best options for Oregon and Washington wines.
Price:
Single bottles start at $29, while two bottle clubs start at $49 with free shipping on all orders.
How it Works:
Choose from 9 different club options starting from the premium club, the perfect wine subscription for wine novices, all the way up to the 90 points wine club featuring two bottles of wine that have scored over 90 pts. from world-renowned wine experts like Robert Parker or the Wine Spectator. Cellars wine club even features a sparkling wine subscription if you love sparkles.
Pros:
Clean and easy-to-navigate website
Sparkling wine club option
Single bottle shipment option
Free shipping
"No Bad Bottle" Guarantee
Cancel Anytime
Finding and ordering on CellarWineClub.com is a pleasure
Cons:
Smaller operation than the others on our list
No temperature-controlled shipping option
Click here to sign up for the Cellar's wine subscription
Wine Access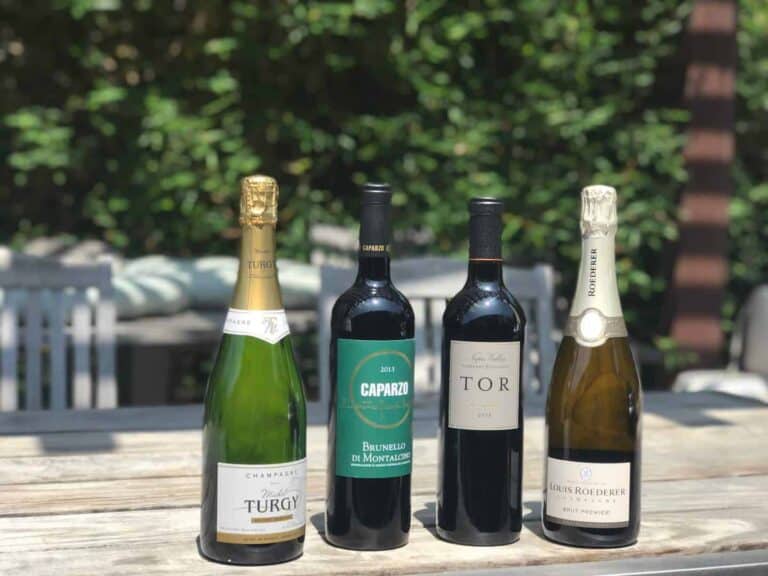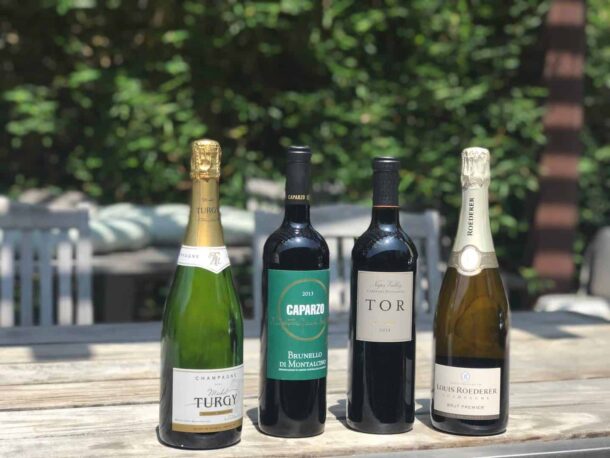 Who Will Enjoy This Club
Wine Access is good at marketing. They work with established brands to create wine subscriptions that align with their image. The clubs are a little pricey and won't appeal to most wine consumers. Still, there is a place for clubs like this. If you are looking for sommelier-curated wine boxes. Wine Access may be a good choice for you.
Price:
You have a few options if you select one of the older Wine Access subscriptions. Join the popular Discovery Wine Club, and you will receive half a case of wine (6 bottles) every quarter for $150 per shipment. Your wine club membership includes shipping and a 10% discount on any purchases on the Wine Access website.
The Connoisseur Wine Club is the same price, but you receive two luxury bottles of wine per quarter instead of the half case.
How it Works:
First, you tell Wine Access if you want your wine subscription box to include all red or a mix of red and white. Once you are signed up, the wines ship monthly in a climate-controlled box.  Then the fun starts! Open your wine club delivery and pop open a bottle or two.
Pros: 
Great wine selection process
Temperature controlled shipping
Themed clubs with expert wine pickers
Responsive customer service
Cons:
No customizing wine preferences or frequency of shipments
Specialized clubs like the Wine Folly Club disappear
Minimum of six bottles per shipment in Discovery Club
Pricey (Michelin Club works out to $50/bottle)
Click here to sign up for the Wine Access Discovery Wine Club
The Niche Wine Clubs
Some wine clubs offer great value by focusing on a specific type of wine. This can be a region, a packaging type, a price point, or even a commitment to not using animal products. It is worth your time to look through this list and see if any of these clubs fit a niche you are passionate about.
Sommailier (French Wine Club)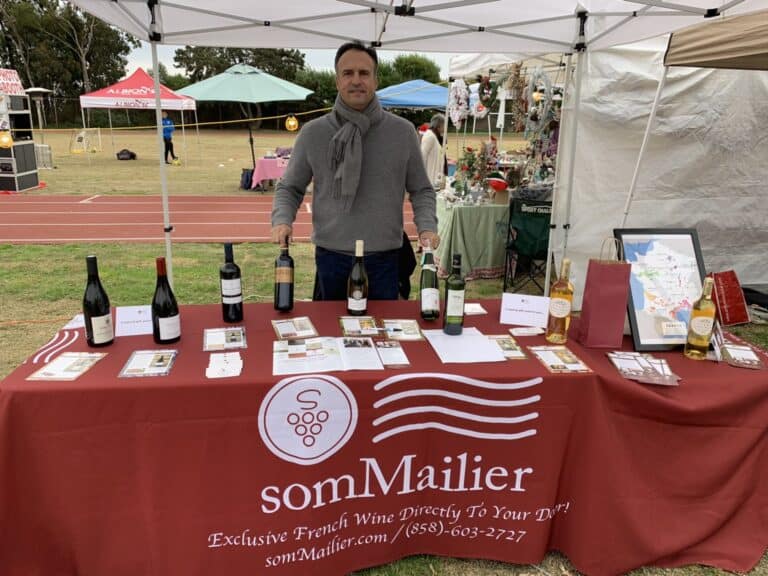 Many people believe that France produces the best wines in the world. If you are one of those people, this is an excellent choice. Sommailier is a US-based wine club deeply rooted in the French wine industry. The owner has relationships that yield delicious and hard-to-find wines for club members.
Details: You can select 3 or 6 bottles every three months (all reds, all whites, or a mix). These wines can't be found in US retail stores yet.
Quarterly deliveries start at $110.00 for three bottles + shipping
Click Here | Order The SomMailier French Wine Club
Dry Farm (Vegan Wine Club)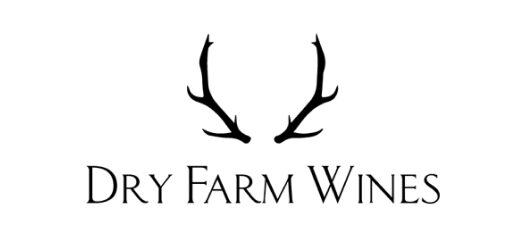 I'm tired, so I let my Ai writer handle this one. Enjoy!
Are you tired of the same old wine taste? Do you want to explore unique and niche wines you won't find at your local store? Check out Dry Farm Wines wine club!
Dry Farm Wines is committed to natural, organic, and low-intervention wines from small family farms worldwide. Their wines are sugar-free, low in sulfites, and free of additives. The company also claims that all their wines are lab-tested to ensure purity, so you can feel good about what you are drinking.
Dry Farm Wines offers monthly deliveries of 6 or 12 bottles of their carefully selected wines, all within the criteria of low-intervention farming practices and health-friendly requirements. They also provide tasting notes and food pairing suggestions. Oh, and did we mention that they offer a 100% satisfaction guarantee?
So if you're looking for a wine club that offers unique, niche wines that are good for you and the environment, try Dry Farm Wines. Just don't blame us if you get hooked!
Disclaimer: Written by AI, not responsible for any sudden cravings for vegan and organic wine. Enjoy the rest of the list 😉
Raw Wines (Natural Wine Club)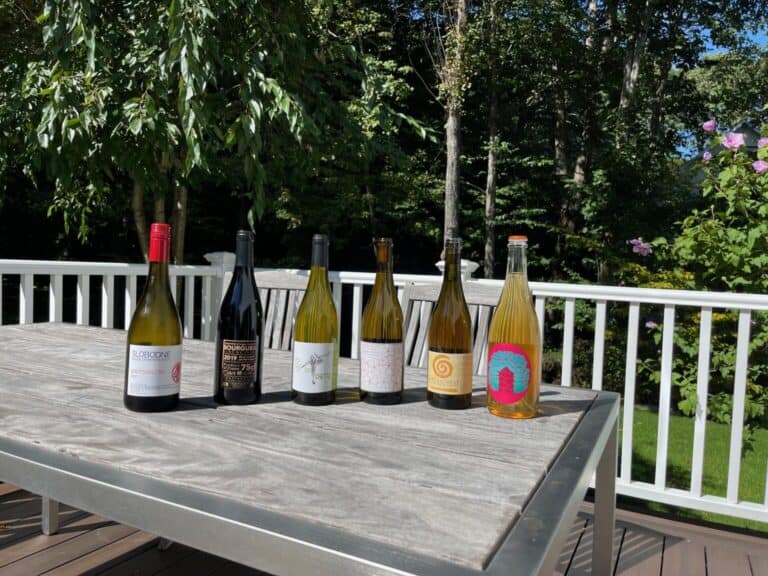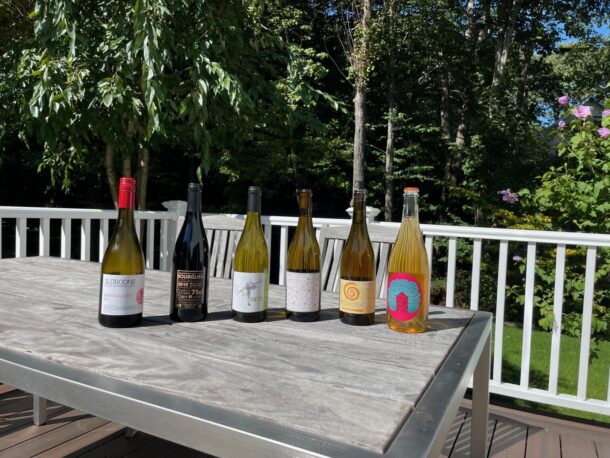 Natural wines make up a small percentage of wines sold in the US. That said, there is a lot of buzz around low intervention and sustainable winemaking. We are all for supporting these efforts. Natural wines aren't for everyone because there is less consistency in wine aromas and flavors between vintages. Smaller production and fewer interventions to correct issues during fermentation mean higher prices.
The best natural wines are exceptional. They are an honest expression of the grapes, land, and skill of the winemaker. Raw Wines is at the vanguard of this winemaking trend.
Details:
Raw Wine will curate a box for you each month. Natural wine legend Isabelle Legeron selects the wines. Wines ship out on the tenth day of the month and typically take a few days to arrive.
$199 for six bottles or $360 for twelve bottles monthly, plus any tax due to your state. Shipping via UPS is included.
Click here to sign up
Boxt (Boxed Wine Club)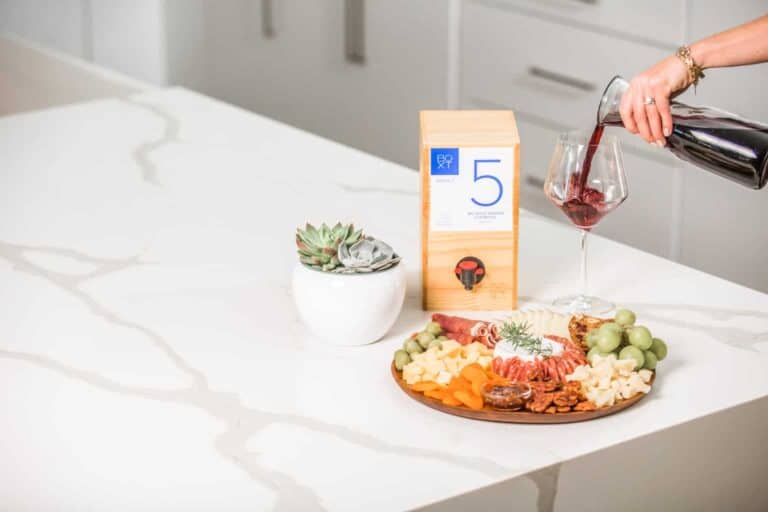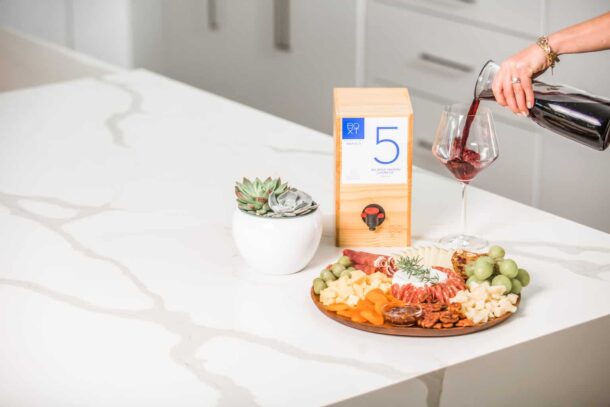 A lot of great things come in boxes, so why not wine? Boxt Wine Club will send you a box with boxed wine in it. This is the best wine club for people who love boxes. But what about people who love wine? Boxt has them covered too.
There are a few reasons to love this concept. One reason is the wine stays fresher longer in a box. The other is the reduced impact on the planet when you ship wine in this packaging vs. in a bottle. Boxt has figured out how to send bulk wine without as much weight and waste. Kudos to them.
Boxt offers eight wine styles described by their aroma and taste profile. This fun twist is more approachable than having to know varietals and regional expressions of different grapes.
Details: 
You sign up for either one or two boxes per month. The first option is $64 the second option is $124. Each box contains the equivalent of four bottles of wine. Shipping is included in the price. You get a discount if you sign up for their wine subscription.
Click here to sign up for or gift the BOXT Wine Club
Bev (Canned Wine Club)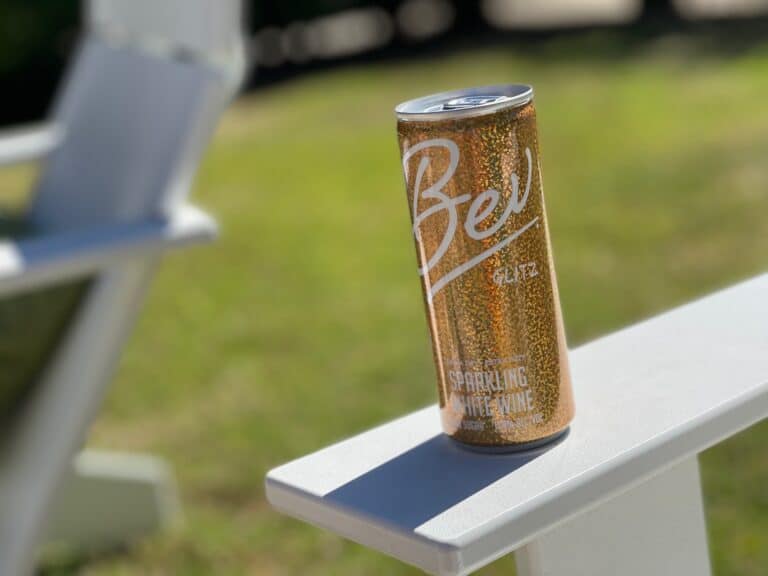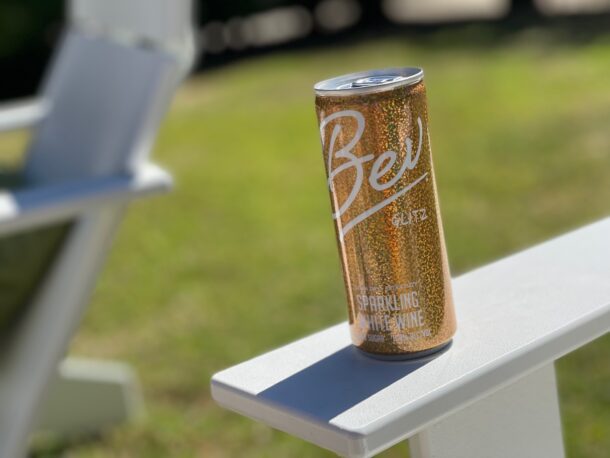 It's no longer a novelty to see wine in cans. The trend that started in the early 2000s is now expected. The idea that wine is always lower quality if it is canned is passé. Cans are easy to transport, and you can consume the wine directly from the can without getting horrified stares. We bring Bev cans to the beach, pool, and to work (just kidding about the last one).
If you want to convert cans into bottles, here is the breakdown from the Bev website. "A serving size is 5oz, and our cans are 8.4oz! 4 (250ML) cans = 1.3 bottles (1 liter). One case (24-pack) is equivalent to 8 bottles of wine!" My head hurts reading that. The point is you get a lot of wine for the money.
Details:
The eight-pack costs $42 if you are a Bev Club member and ships monthly. Shipping is included in the price.
Click here to start a Bev Club wine subscription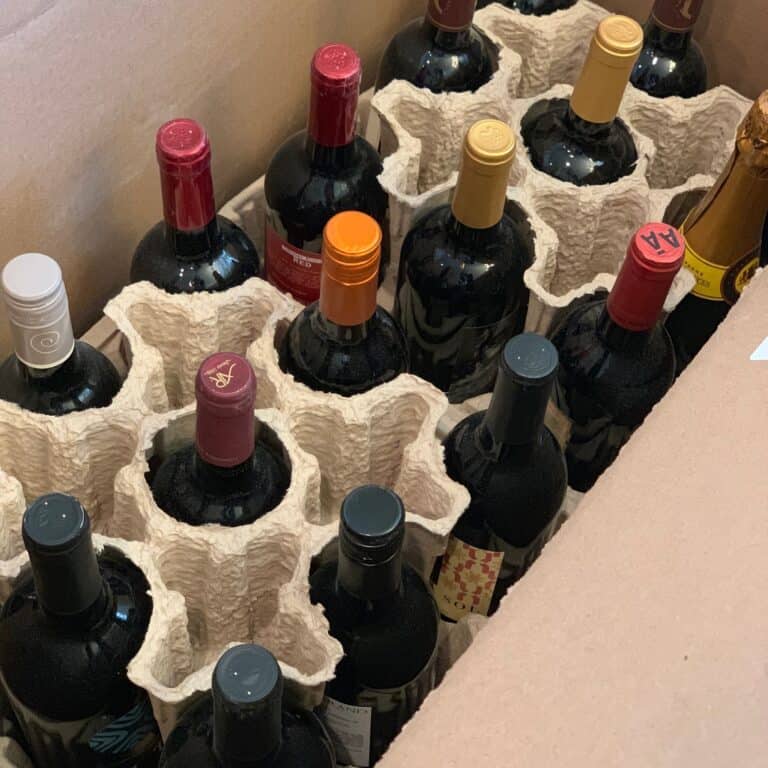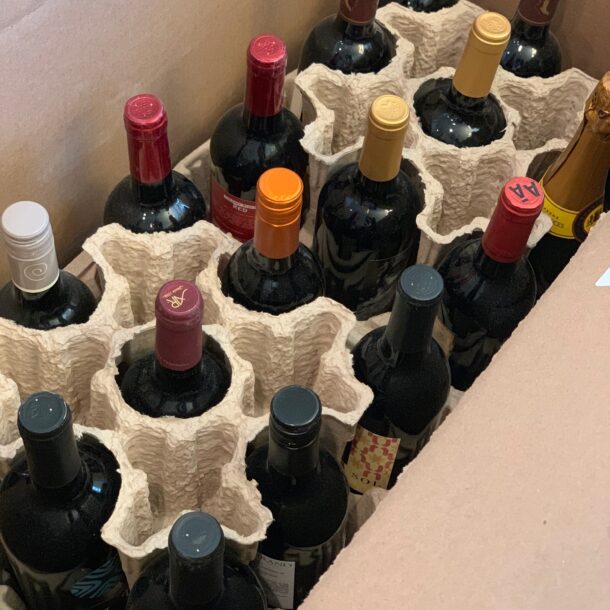 We suggest you take advantage of their 18-bottle offer. This one-time deal gets you 18 bottles of wine for only $107.82, including shipping. We will do the math for you. You are only paying $5.99 per bottle. When you take advantage of this offer, splash doesn't automatically sign you up for their wine club.
When signing up for the subscription service, several offers exist. They range in price from $59 for six bottles to $89 for 12. You can also pay a little extra to upgrade to an all-red wine club.
Click here | To order 18 bottles for only $5.99 each.
Wall Street Wine Club (More Affordable Wine)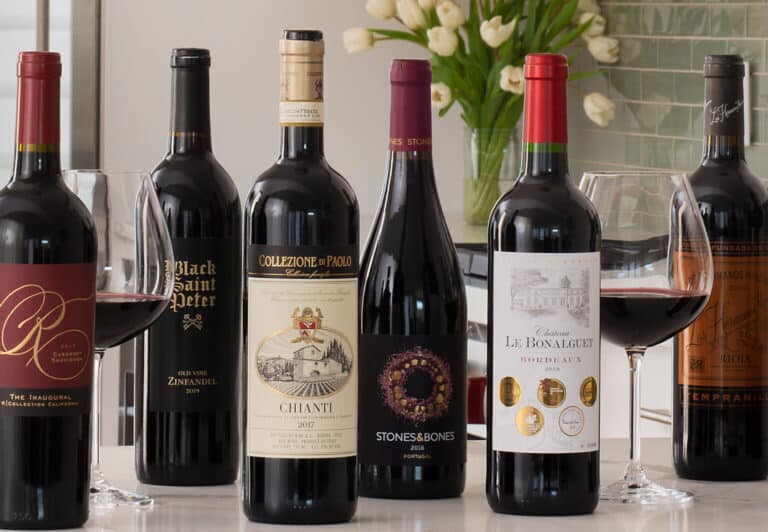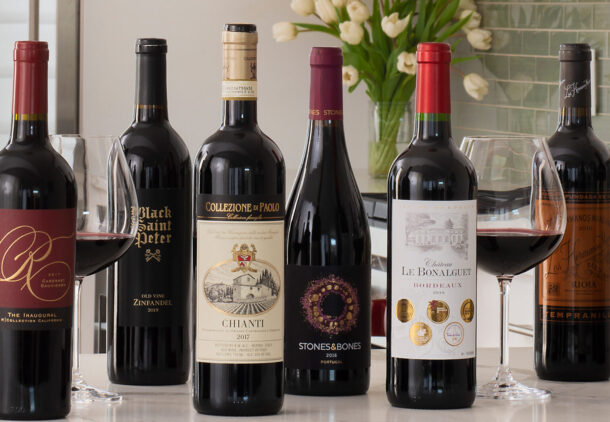 This club is all about the upfront offer. Your first shipment includes 14 bottles of wine for only 69.99. Each of the club shipments after that cost $169.99 plus 19.99 for shipping. We aren't saying you should take advantage of the special offer and then cancel before the price goes up (or are we?).
Do you have a party coming up and need a lot of wine for not a lot of money? That's the niche this club fills. The wines are good (not great), and you get plenty of it. This is a little bit like the old Columbia Records mail-order deal. Make sure you are ready to cancel before you end up paying more than you should.
Click here | Sign up for the WSJ wine club and save over $100
Aged Cab Series (Premium Wine Club)
Wine collectors rejoice; there is a club for you. The Aged Cab Club from the California Wine Club (mentioned above) is the an excellent club for age-worthy wines.
At almost $150 per bottle, this isn't a club for rookies. You need to have a palate trained to enjoy these wines or plan to sell them for a profit at some point. Don't waste your money on this club if you are new to wine.
Details:
You will receive two collectible bottles monthly, every other month, or quarterly depending on your preference. The club costs $289 per shipment.
Click here if you are serious about wine
We Drink Bubbles (Sparkling Wine Club)
Sparkling wine is our weakness. An open bottle of the bubbly stuff doesn't last long at my house. And I don't feel the need to save it for special occasions. Arbor Day, Flag Day, and Groundhog Day all qualify as great days to imbibe a sparkler. We Drink Bubbles shares my love of Champagne, Cava, Prosecco, and other effervescent wine.
This is another club that is good at the fun part. What's more fun than three bottles of sparkling wine? We dare you to think of something. That's what makes We Drink Bubbles one of the best wine clubs in our book.
Details:
Get three bottles every one, two, or three months. It costs $120. Taxes and shipping costs are calculated at the time of shipment.
Learn more about We Drink Bubbles by clicking here.
Vinebox (By The Glass Wine Club)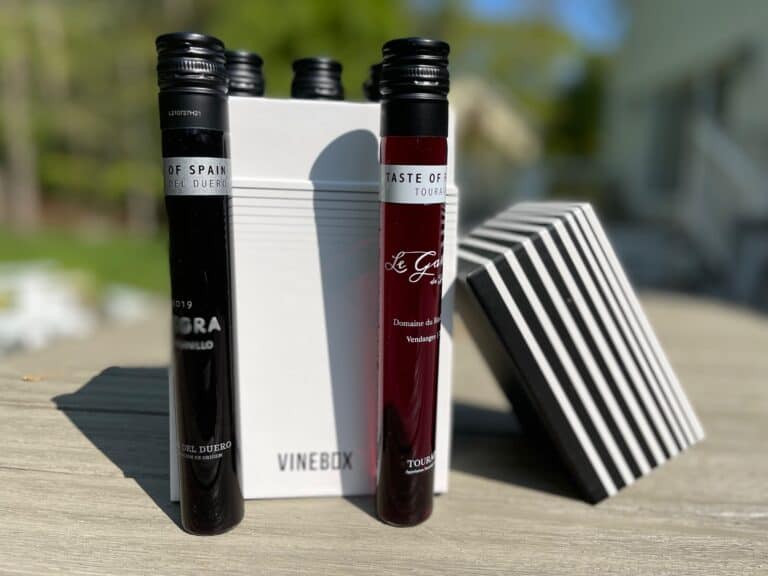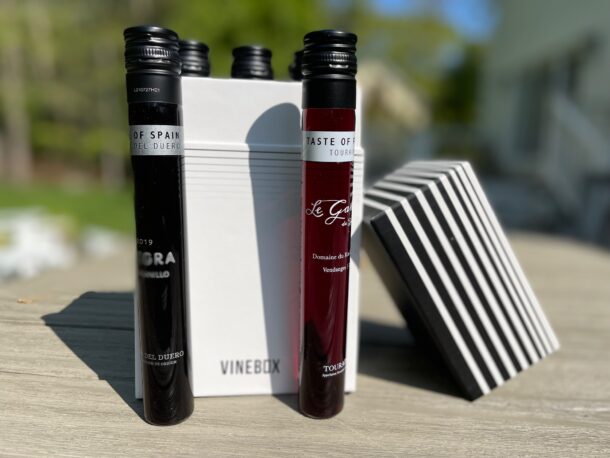 Vinebox started the trend of single-glass wine subscriptions. It's a fun way to try a lot of wine without going through several bottles (I think that's a good thing, maybe). Anyway, they ship excellent wine in glass-size portions.
They also do some fun stuff with themed boxes. The example in the picture is a wine + cheese box that includes cheese pairing instructions (we didn't open this box for a month, so thank God there wasn't cheese in it!) Each month they release a new themed box. Once they sell out, you are SOL. Is this the wine subscription for wine-by-the-glass fun? Yes!
Details: 
Boxes cost around $65 when you join their wine subscription. If you don't want to join, you can order boxes for around $75. They include six viles of wine.
You can order a box here.
A Few More Things To Consider
Are you still reading this? I applaud your commitment. We will give you our last bits of advice before we release you into the wild world of wine club wonder.
The Fine Print and Wine Club Customer Service
Much of the joy we get from wine clubs comes from our relationship with those working there. You want to find a club that is easy to contact and does what they say they will do. It also helps to read the fine print upfront before you have an issue.
What to look for in the fine print 
Shipping costs
Cancellation policy
Criteria of wine selection and duplicate bottles
How to pause shipments
Bad bottle guarantees
Shipping methods in hot weather
You are better off knowing where the potential issues are than being surprised later.
How To Assess Customer Service
We suggest you do the following:
Go to the social media pages of the wine clubs and read the comments
Call the 800 number and ask about canceling
Initiate an online chat and see how long it takes to get answers
Visit the Better Business Bureau website and read any complaints and how the wine club responded.
Wine Club Shipping
You may overlook shipping when selecting the best wine club. This is a mistake. Once your new wine club packs your wine and hands it over to their shipping company, the relationship is now between you and the shipper.
Issues like tracking, location holds, returns, non-contact deliveries, reroutes, and damage claims are all part of the wine club and wine subscription experience. You should ask who the wine club uses for delivery and then find out what the shipper's policies are for the following:
Multiple delivery attempts
Return shipments
Filing damage claims
Adult signature requirements
Hold at location
Rerouting shipments
Also, research the nearest pickup locations for that shipper. It's no fun driving 50 miles to get a wine club box.
The best wine clubs make information about their shipper and shipping policies easy to find on their website.
How Good Is The Wine Quality
When choosing the best wine club, don't just think about quantity. A case of poorly made wine isn't a "value buy" just because the wine is cheap. Some cheap wine clubs try to hide behind known brand names or celebrity endorsers. You end up with bulk wine that is dressed up and then marked up. The club may include a generic wine pairing sheet in the box or a "newsletter" to increase the perceived value of the shipment. Don't be fooled.
You can learn more about how to taste wine to determine the quality, but you won't have a chance to taste the wines before you join.
Ask the wine club manager to send you a list of the wines that went out in the last three shipments.
Here is what you should look for 
Where the wine is made
How is the wine graded (you can find regional grading systems here)
Is it made from the grapes of a single vineyard, a single AVA (region), or an unknown number of vineyards and regions
Look at reviews on Wine Searcher and Vivino. You should also look at the average price for the wine on these sites.
What you are trying to avoid are wines that don't have any clear origin. These are most likely bulk wines that are made from the cheapest grapes. The grapes are often a blend from various vineyards. You can assume a fair amount of chemistry is used to make these wines palatable.
Here is a list of bulk wine producers. You should move on if the club you are considering includes these wines.
Conclusion
There are many great reasons to join a wine club or wine subscription service. Doing your homework upfront will allow you to avoid the pitfalls and find the right wine clubs for your taste. We hope you find a club you love!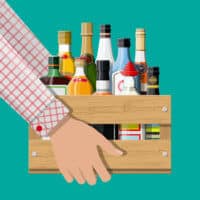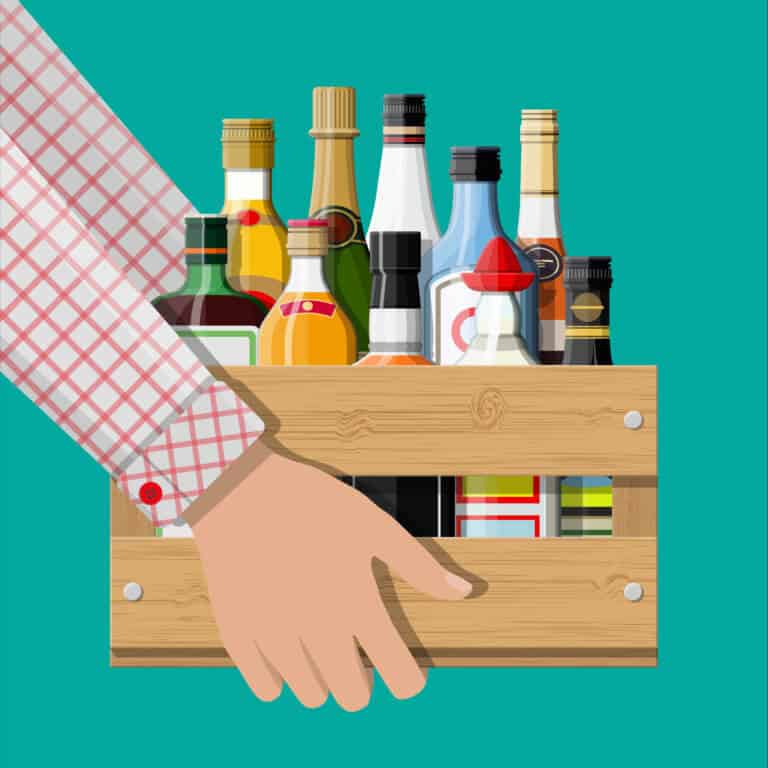 The 10 Best Whiskey Of The Month Clubs
Why Join A Whiskey Of The Month Club | Liquor Subscription We assume you are searching for the best whiskey of the month club or […]