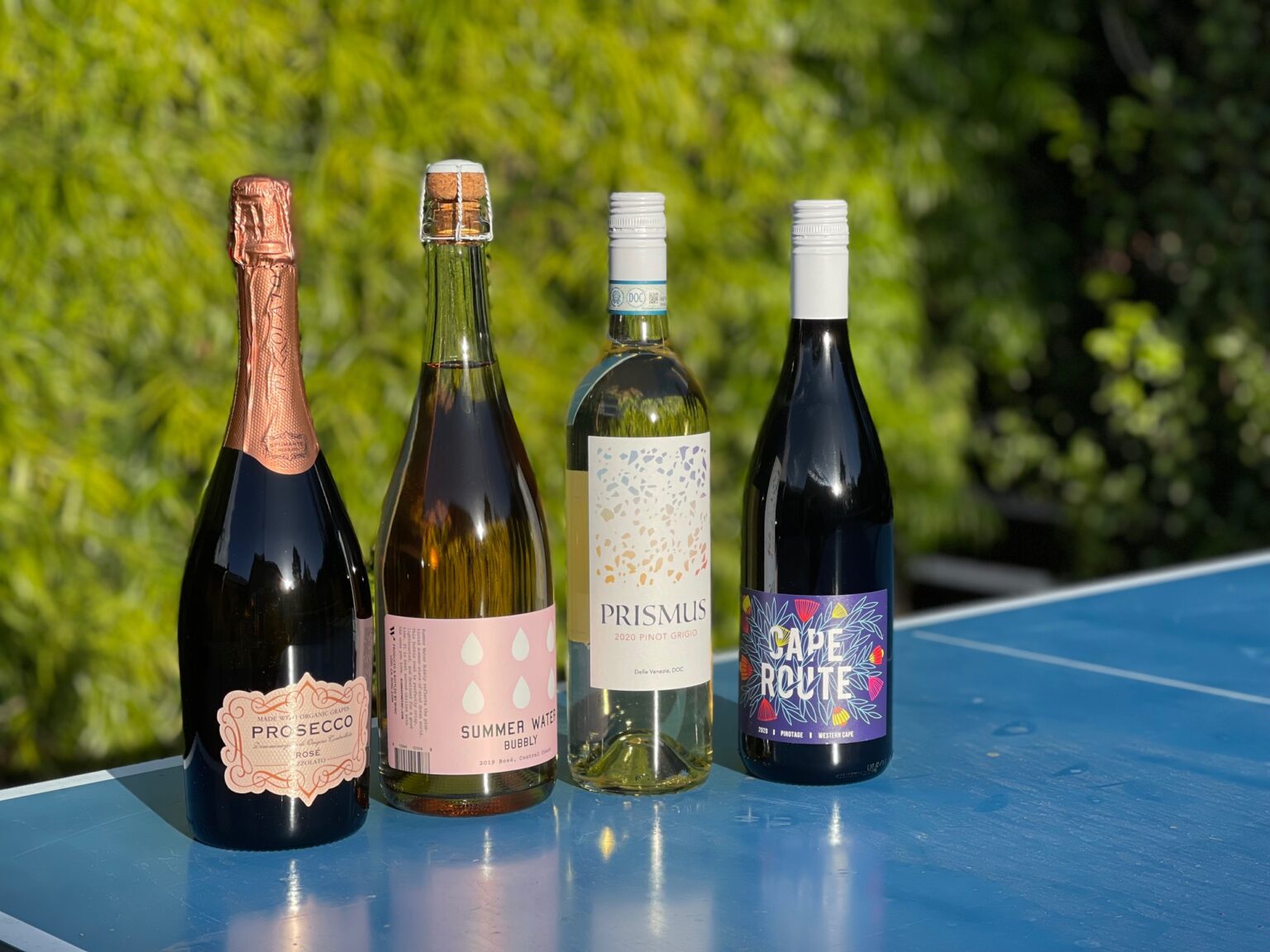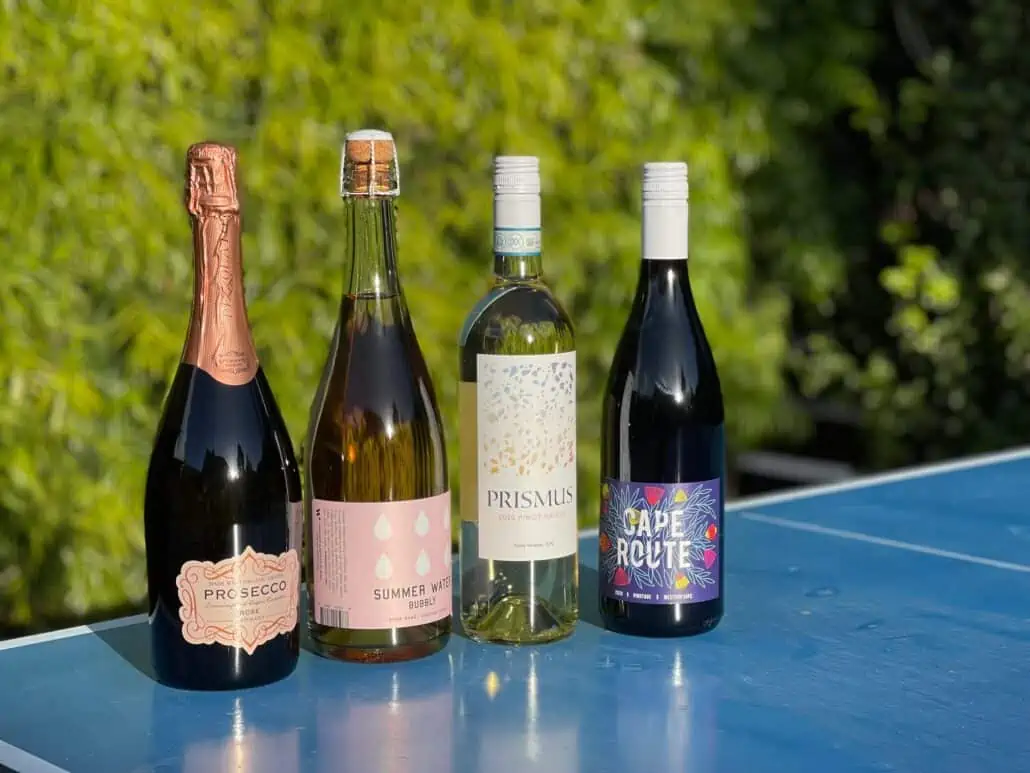 Winc Review | Who Is This Wine Club Good For?
We've been members of the Winc Wine Club on and off for years. While the company behind the club has made some mistakes, we highly recommend Winc to anyone who enjoys wine.
There are better clubs for wine aficionados or collectors. Winc is great for anyone who enjoys a nice bottle of wine with dinner, on the deck, or by the pool.
We independently evaluate all recommended products and services. If you click on the links we provide, we may receive compensation. Learn more.
We are often asked, how does Winc work? 
The Winc Wine Club has evolved over the years. They started as a traditional "wine of the month" club that selected bottles from several different wineries.
Winc now works with many wineries/winemakers to craft wines they sell directly to their members. This gives them a lot of control over the winemaking process. It also allows them to offer their wines at a lower price.
Their business model is similar to what the French would call a négociant.
What Comes In Your First Winc Order?
Our first order from Winc came in a cardboard box. The wines were protected nicely, and the materials were all biodegradable. I appreciate that they didn't use rigid foam or packing peanuts like other wine clubs often do.
The package included a booklet with easy-to-understand definitions of wine terms, an overview of its most popular wines, and some space to take notes. The booklet is a nice touch that separates Winc from other clubs.
Who Should Join The Winc Wine Club
We believe that Winc has enjoyable wines at affordable prices.
This is a good club choice for anyone who loves variety and wants wines they can drink immediately. It also offers the adventurous wine drinker some new wines to try.
Wine collectors or occasional wine drinkers may want to look at other wine club options.
What Did We Consider In Our Winc Review
We looked at the appealing and less appealing aspects of the Winc subscription service. We considered information like wine prices, wine variety, special offers, shipping costs, and the quality of customer service in our review.
Our top-level takeaway is that Winc's wine club is a great starting point for wine drinkers who are just getting serious about wine and want a little adventure.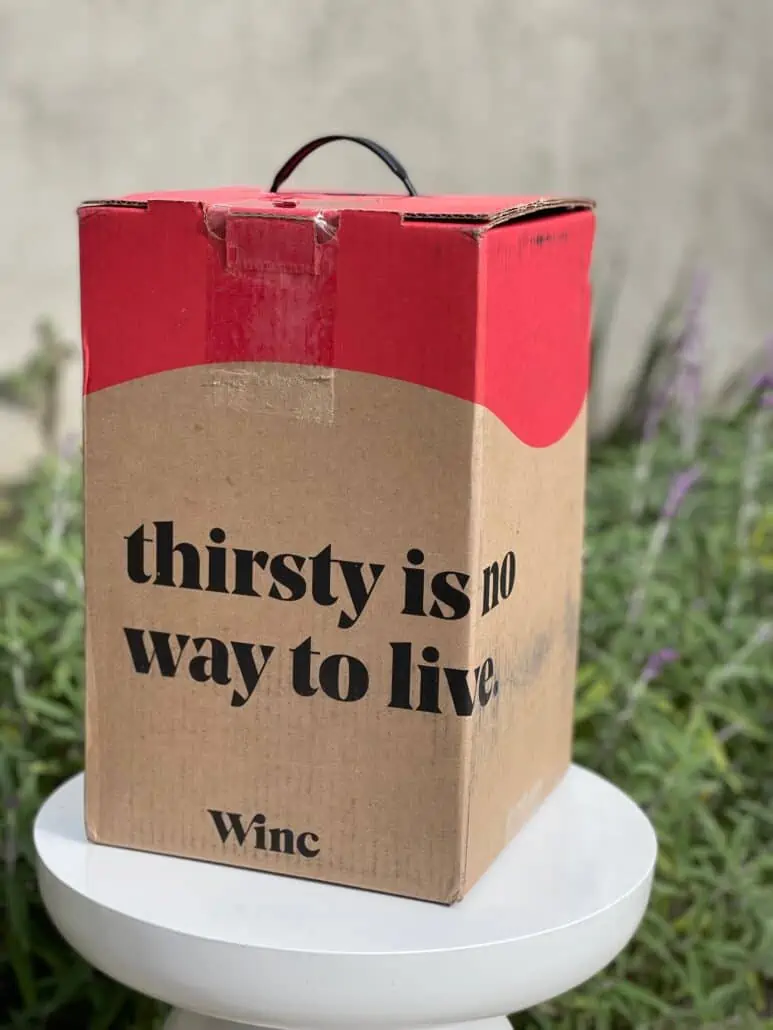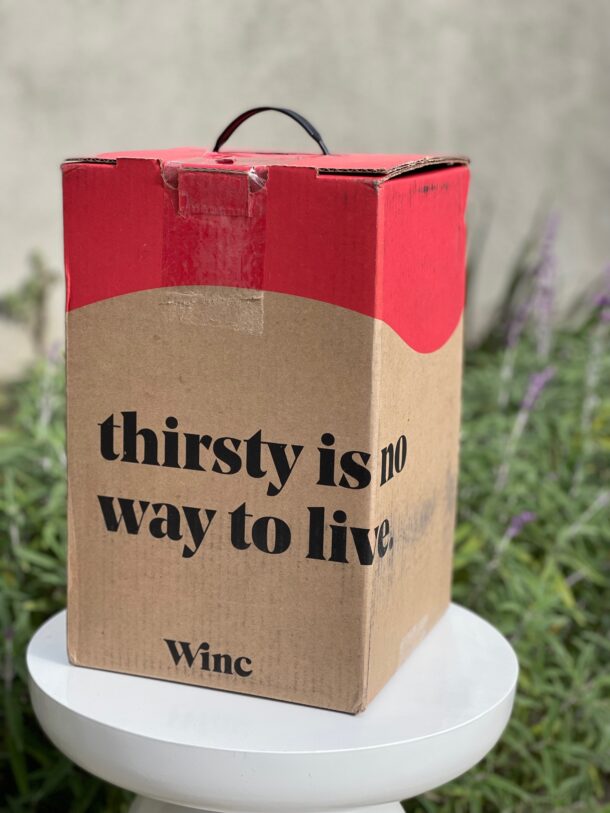 We say this because Winc offers wine styles that take members beyond the typical grocery store wine options. As a club member, you have access to solid Chardonnay and Cabernet Sauvignon options, but you also can try rare grape varieties like Blaufränkisch and Gruner Veltliner.
We find most wines from Winc accessible and easy to drink. This is an ideal wine of the month club for anyone who enjoys a bottle of wine with dinner or wants an easy drinker to bring to a barbecue or beach party.
We've tested many monthly wine subscription services, and we consistently find Winc to be one of the most user-friendly options.
Is Winc Reputable
One of the most important things to consider when joining a wine club is the honesty of the company you are dealing with. Winc receives a B from the Better Business Bureau. We read through the complaints—most of the complaints related to the timing of cancellations and refunds.
Winc responded with a reasonable solution to every complaint we reviewed.
As part of our Winc review, we reviewed the signup process several times. We found it very easy to navigate, and the terms were straightforward.
Read on for more details and take advantage of the exclusive discounts we provide in this Winc review.
Update: Winc filed for bankruptcy in 2022. The company's assets were subsequently sold. The wine club never stopped operating; from what we can tell, the service is the same. We still feel comfortable recommending Winc Wine Club.
Winc | Overview
Pros:
Over 50 different wines to choose from + cider & sake
Wide range of varietals and winemaking styles
Roughly half of the wines sell for less than $15
Earn wine credits by referring your friends
Exciting new wines are added throughout the year
Cons:
Simple, affordable wines that aren't made for collecting or aging
You need to remember to "skip a month" if you don't want a shipment
Some members have reported it can be hard to cancel. We haven't had an issue with that
We ended up picking our wines vs. trusting the algorithm
Keeping wine accessible was the mission of Geoff McFarlane and Xander Oxman when they created Winc (formerly Club W) in 2012.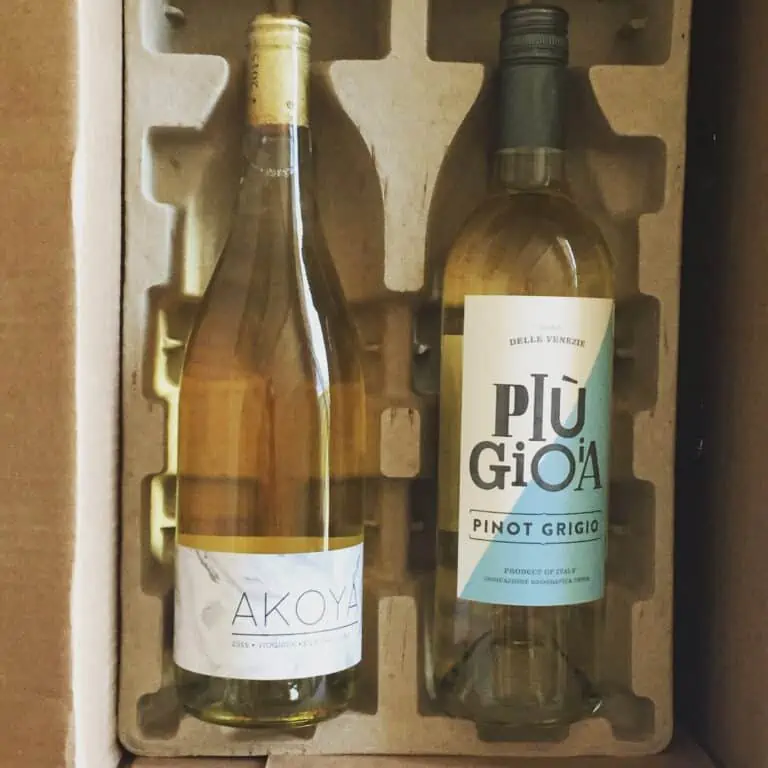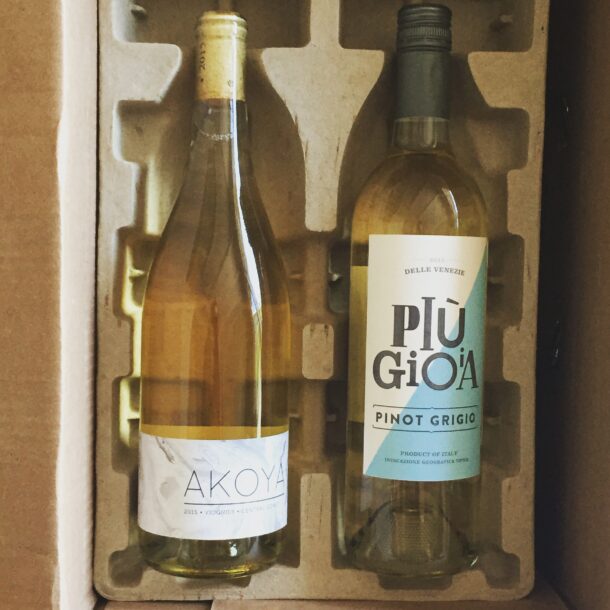 Winc seeks out great winemakers and wineries around the globe to partner with. They work together with these winemaking partners to create unique wines for their members. You benefit from this endless pursuit of great winemakers.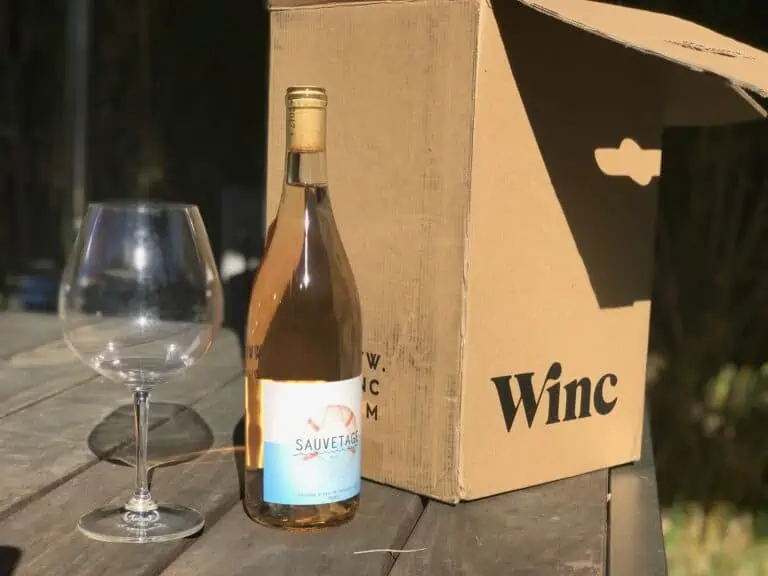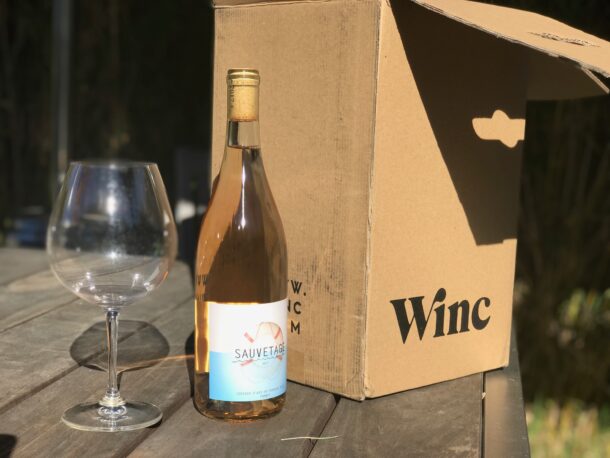 Winc has a simple, 6-question quiz that new members take. The quiz helps identify your palate (preferred wine tastes) so Winc can select wines you enjoy each month.
After you start receiving shipments, they encourage you to enter reviews of the wines. They use this data to plan your next shipment.
If you feel you already know your palate, it can be really fun to select your wines each month from the 50+ options on winc.com.
How Much Does Winc Cost Per Month?
Winc charges by the bottle. Their wines start at around $15, with the most expensive bottles costing roughly $22.
Winc pays for the shipping when you order four or more bottles. If you stick with the least expensive bottles and purchase four, your Winc subscription will cost you around $60 each month.
You also receive 10% off the price of the wine when you order a case.
If you want three or fewer bottles, there is a shipping charge of $9. You also must pay your local sales tax on shipments. Winc will calculate this when you check out.
You are free to skip your shipment any month. This can be done on their website.
Does Winc Make A Good Gift
Winc makes it easy to order a gift card. We think this is the best option for giving Winc as a gift vs. signing someone else up for monthly shipments.
Winc offers gift cards for $60, $100, and $160 by default, but you can choose a different amount. The $60 amount will allow your recipient to experience one month of Winc wine club membership.
Click here to learn more or to order a Winc gift card
Winc And The New York Times Review
Unfortunately, Google serves a very negative review of Winc from Michael Sullivan that was published in the  New York Times at the top of the search results for Winc Reviews. We've read through the review, and it is out of date. Here is what we found.
The writer mentions that Winc customer service isn't responsive. He explains that their call center in the Philippines was slow to get back online during the pandemic. While we understand this must have been frustrating, that is no longer an issue. The call center has been responsive to our calls.
There is also a mention of an F for Winc at the Better Business Bureau. The New York Times' Winc review explains that this is due to the number of answered complaints about Winc. As you can see from this link, that is no longer true. Winc now receives an A+ rating from the BBB.
When you look through the complaints on the BBB, you can see that Winc is quick to resolve complaints. The majority of these complaints are related to canceling an open account.
It can be frustrating if you continue being billed for a service you don't want. However, the process for canceling is clearly explained on the Winc.com site.  Winc also sends an email several days before any shipment is sent, and you can either cancel your membership or skip that shipment.
We hope the negative review of Winc from the New York Times will be updated to reflect these changes.
Ordering Single Bottles On Winc
We do not recommend shopping on Winc if you don't want to become a member. Ordering bottles outside of the monthly delivery service is tedious and not worth the effort. You are sent in an endless loop. The site is designed to funnel visitors into the subscription service.
Winc's business is based on the subscription service, so we understand why they do this. If you want to buy a single bottle or order without signing up, consider ordering Winc wine through a retailer.
Winc Reviews And Referral Programs
Winc is always looking for ways to make its wine more affordable. They previously gave you $10 in credits for every ten wines you rated. You should check with their customer service to see if this offer is still available.
Winc's referral program can either save you money or save a friend money. Here are the details
Option 1: You can earn up to $30 in credits for getting a friend to sign up. You send an invite link to a friend. They will receive a $30 credit on their first offer. You will receive a $15 credit when they order. If they love it and order again, you receive another $15.
Option 2: Show a friend you care by sending them a free box. You can offer them a $39 discount on their first order. They just need to cover any tax and shipping fees. And it costs you nothing!
You can also buy membership credits for future use. The membership credits save you money on future orders.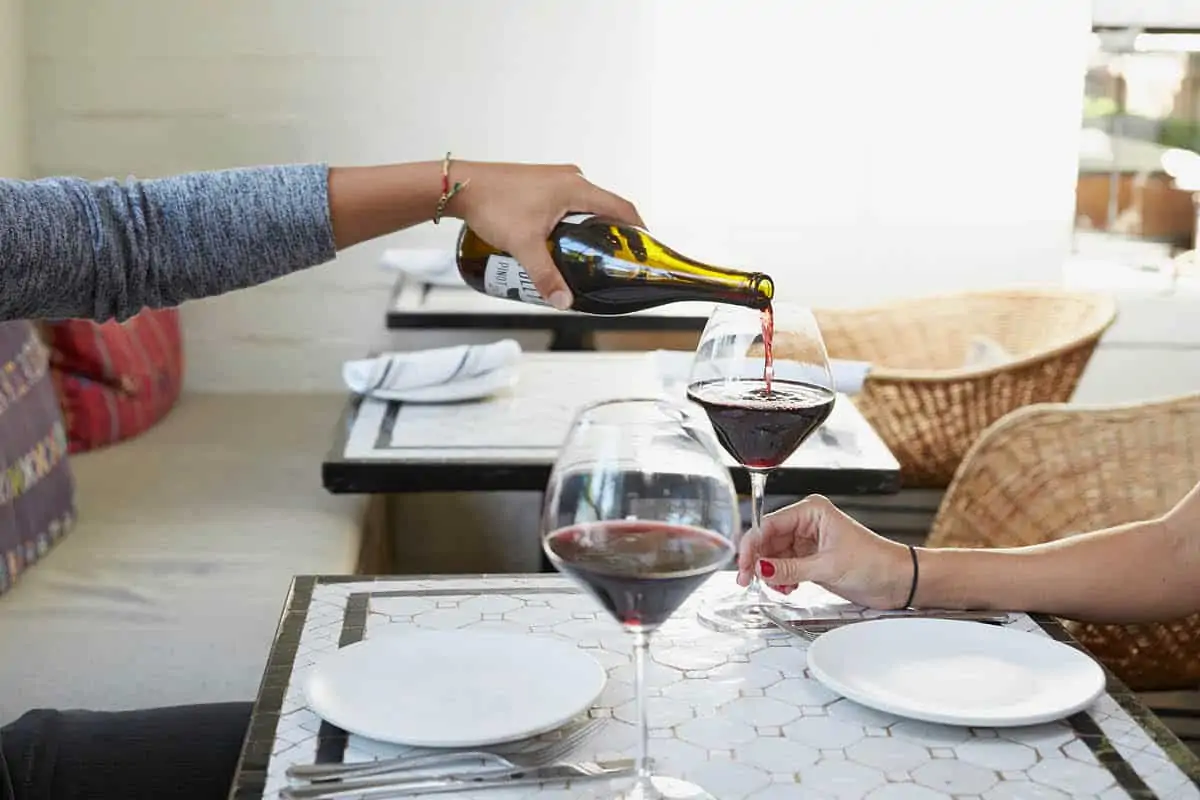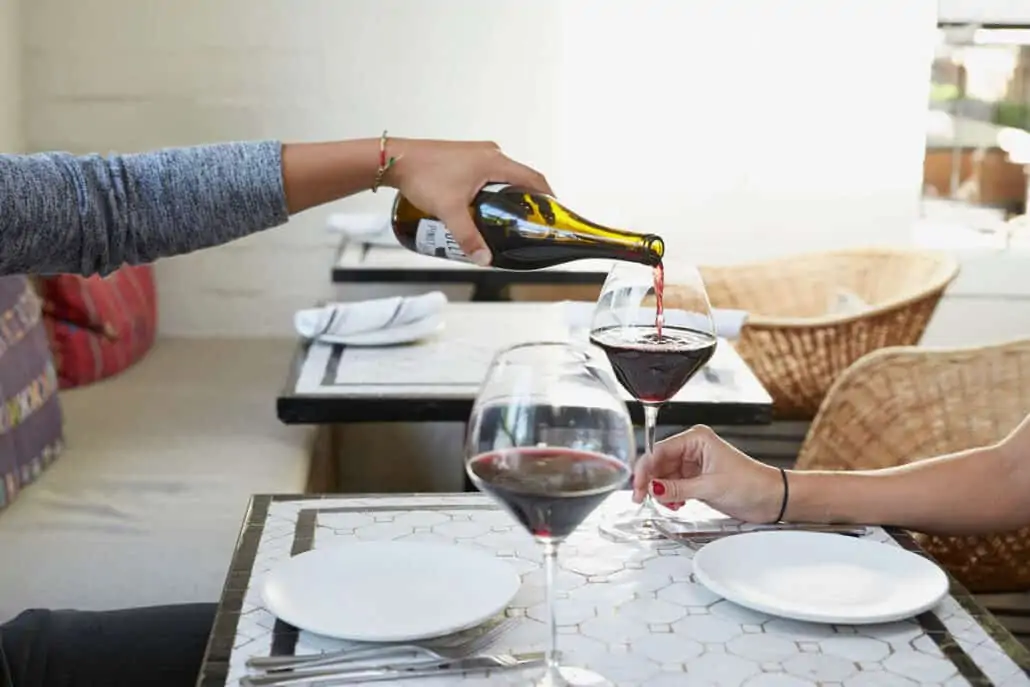 Does Winc Offer A Guarantee?
Winc offers a satisfaction guarantee. They may send out a "replacement" wine or provide another form of compensation for any bottle you are unhappy with. You need to contact them via phone or online chat and tell them which wine it was and why you didn't enjoy it. They do note that any abuse of this policy will lead to it being retracted.
You can reach customer service at Winc via a chat on their site, email, or phone.
We found the chat responses to be a little slow, but ultimately, they answered our questions. When we read through several Winc reviews, we found this part of their service can be frustrating to some club members.
They also have a predictive help section as part of their email form. You start asking your question, and they feed a link to a part of their help section that they hope will satisfy you. This worked for a few questions we planned to email them about.
Can I Skip A Month Of Winc?
Winc also allows you to skip a club shipment any month you want to. We appreciated this but found it can be annoying when you have a busy month. Make sure you put a reminder in your calendar to suspend your wine club subscription for the months you don't plan to be home.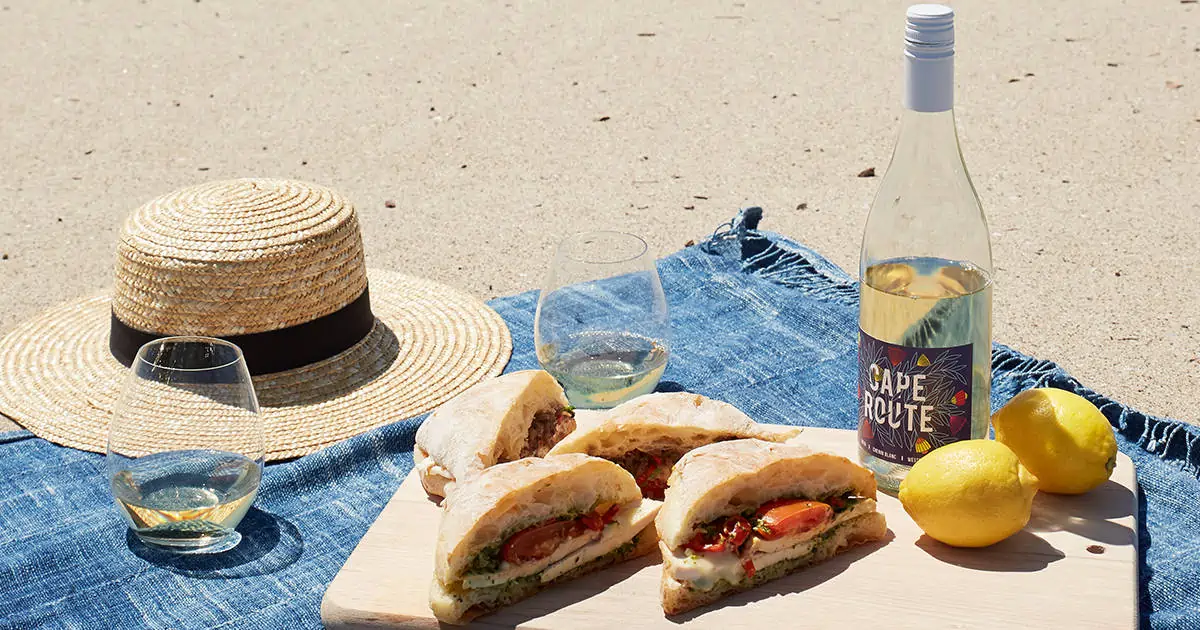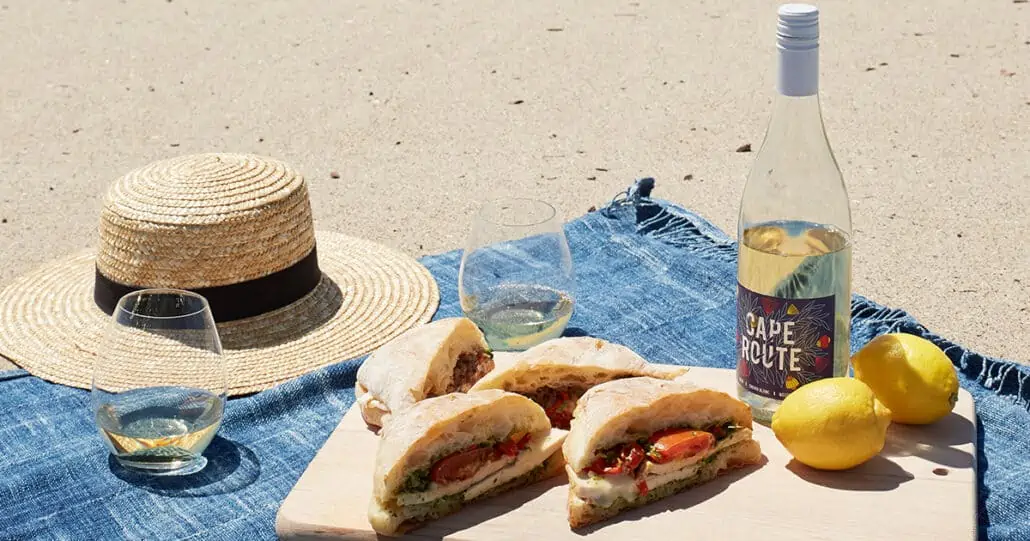 How Do I Cancel My Winc Membership?
It is easy to cancel, and there is no fee associated with it.
Winc offers two simple options to cancel your membership.
1. You can live chat with a Winc customer service associate via their website's support button. You can reach them 24 hours per day seven days a week
2. Call them. For help canceling an account right away, call during business hours. The Winc customer support number is (855) 282-5829. They can help you to close your account and make sure that you don't receive any additional charges.
The ability to easily cancel memberships was a concern in many of the older Winc reviews, but they have since made it easier.
Where Do Winc Wines Come From?
Winc wines come from all over the world, but most of their wines are bottled in California.
The beauty of Winc is the freedom they have to find excellent wineries and winemakers to partner with. If the folks at Winc are interested in producing a South African wine, they identify a partner there and make it. This isn't something you will get from many other wine clubs.
Does Winc Ship to My State?
Winc only ships to states that allow alcohol sales by mail. For this reason, Winc doesn't ship to the following states:
Alaska

Alabama

Arkansas

Delaware

Hawaii

Kentucky

Michigan

Mississippi

New Jersey

Rhode Island

South Dakota

Utah
Winc also advises customers residing in Florida, New Hampshire, Connecticut, and West Virginia to contact them before making their purchase as some zip codes and counties don't allow the wine to be mail-ordered. For more information on the restricted zip codes, visit this page.
Where Are Winc Wines Shipped From
Winc has two warehouses that they ship orders from. One is located in California and the other one is located in Pennsylvania. Having two facilities allows Winc to promise faster delivery times. It also is better for your wine because it spends less time in transit. That means less exposure to hot temperatures in the summer.
Winc Wine Review 
We are always looking out for the best Winc wines. Here are two wines that were ordered in our club shipment. In both cases, we were impressed by the quality of the wine compared to the relatively low cost. Winc is clearly on to something.
Their ability to cut out the "middle man (or woman)" in the wine supply chain means you get better wine for your money. At $18, Summer Water is $3-4 less than popular wines of similar quality. That's a big saving if you plan to drink as much wine as we do this summer.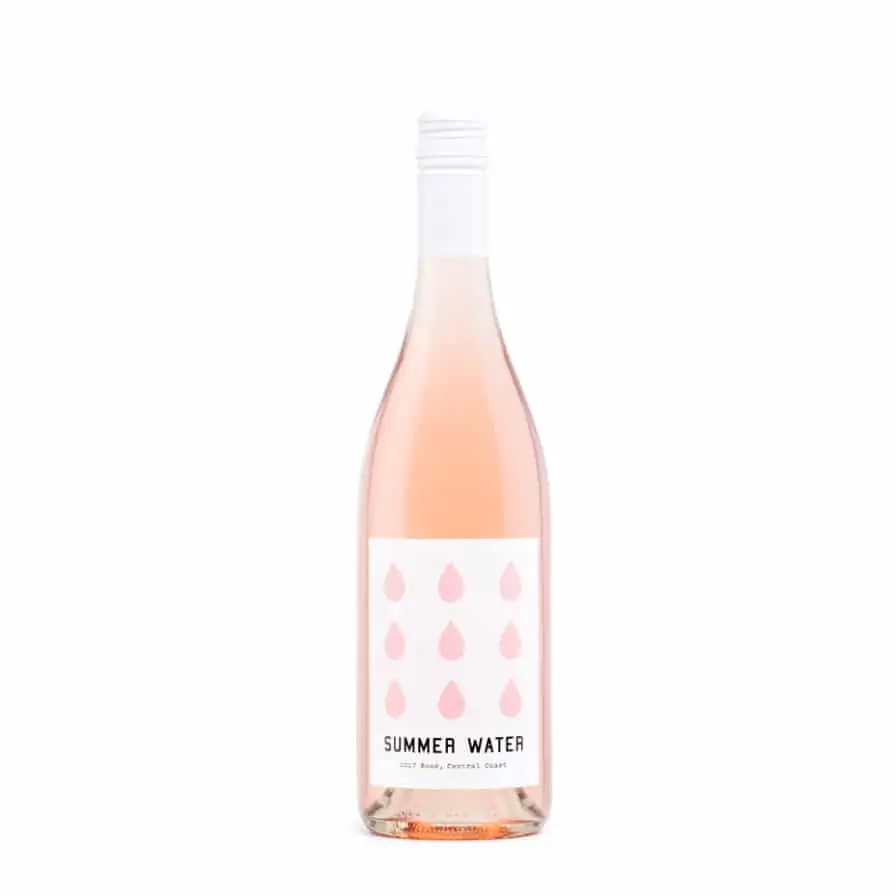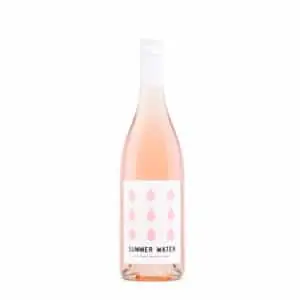 Summer Water: $18
The Summer Water label is a smash hit for Winc. They rode the wave of pink popularity with this one. It even spawned its own mini wine club. Here's an overview of what you can expect from one of the best Winc wines we've reviewed.
This dry rosé is perfect for summer drinking. It is a pale pink wine that is lighthearted and crisp. The grapes were picked early in the season to achieve a natural acidity. This wine was made with the direct press method, which retains the flavor of the grape skins.
This wine has a light, crisp, and dry taste. It has notes of strawberry, pink grapefruit, rose, and orange blossom. You can drink it chilled with your friends and family. Summer-friendly dishes like shellfish, ceviche, and salads will pair well with it.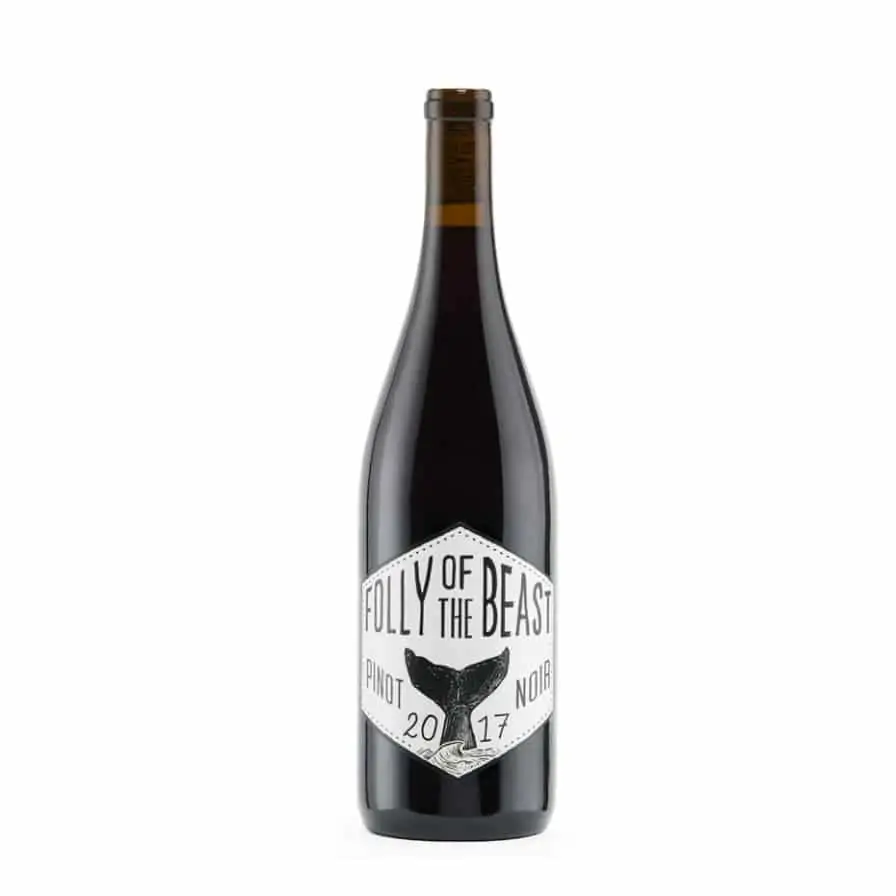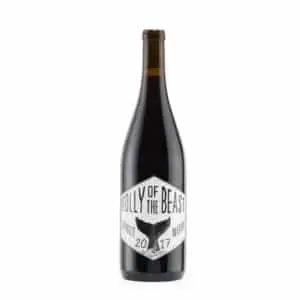 Folly Of The Beast Pinot Noir: $17
This is a popular line of Pinot Noir-based wines from California. Winc now offers some higher-end single vineyard versions of this popular label. Here is an overview of their entry-level Folly.
Folly Of The Beast is a great example of a cool-climate Pinot Noir from California's Central Coast. The unique relationship between the coastal mountains and the cool onshore breezes from the Pacific creates the perfect growing conditions for Pinot Noir grapes.
Tart red cherry with a nice amount of acidity makes this a great wine to pair with food. This wine is aged in French oak for twelve months. This adds to the wine's sweet spice notes. It will pair well with pork, poultry, and cheese.
This wine receives an 86/100 on Wine-searcher.com.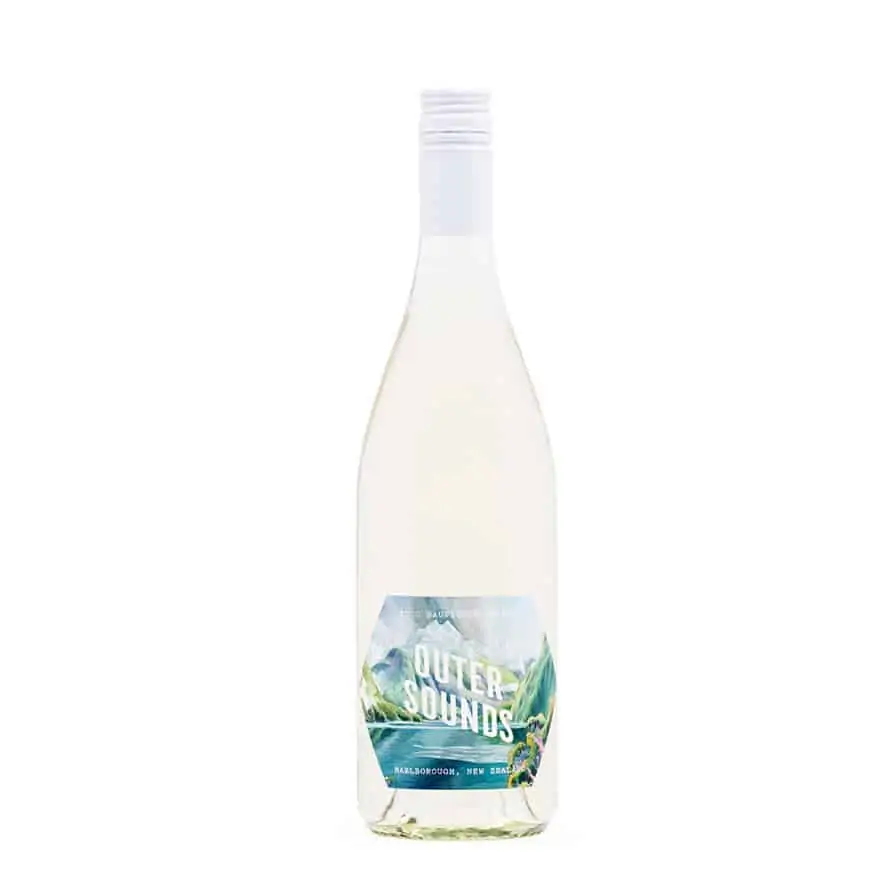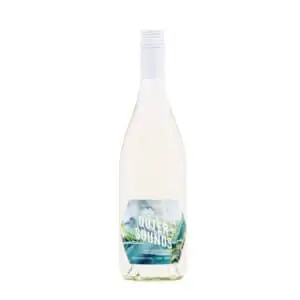 Outer Sounds Sauvignon Blanc: $14.99
This is a perfect Winc wine. Beautifully refreshing citrus and tropical fruit dominate this Sav Blanc from New Zealand. You will love having this bottle chilling in the fridge on a hot day. There isn't anything complicated about this wine, it's a simple pleasure.
That's what you can expect from most of the wines you will receive from Winc. Here is what a Winc wine review of Outer Sounds says:
This Sauvignon Blanc is a white wine with juicy tropical and citrus flavors. It also has the classic green, grassy highlights that are so characteristic of wines made in Marlborough.
This wine was sourced from multiple vineyard parcels in the Wairau and Awatere Valleys. The wine was fermented in stainless steel for freshness, and aged on light lees for texture. This white wine is versatile and a great fit for any occasion.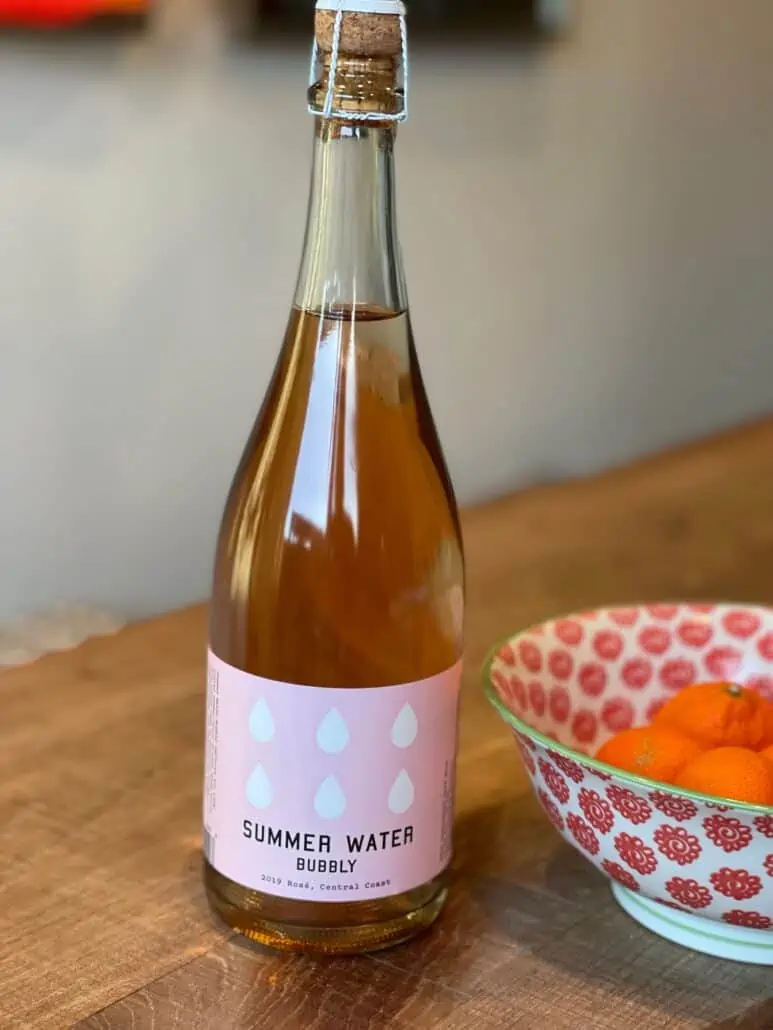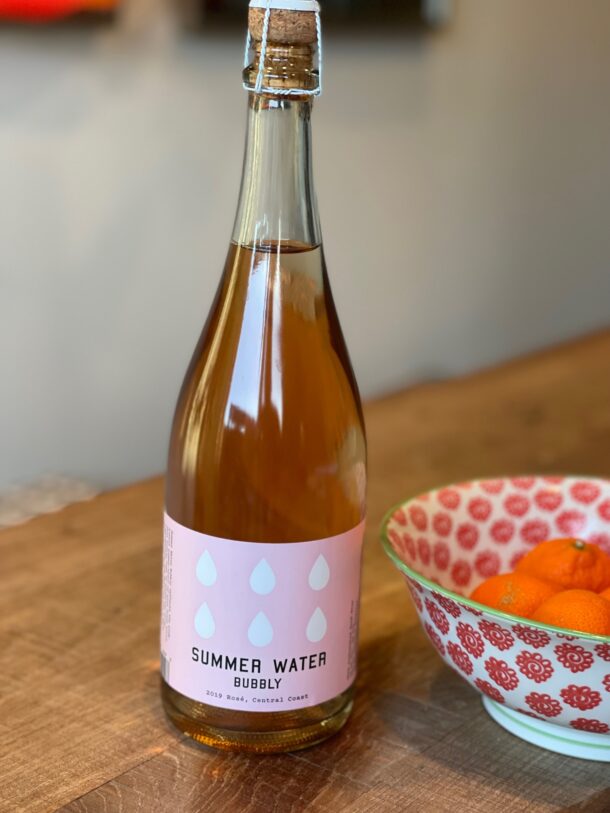 Summer Water Bubbly: $21.00
There is no doubt that Summer Water is one of the most popular and successful Winc wines. Summer Water Bubbly builds on that success with a delicious and dangerously easy-to-drink sparkling rosé.
This is a real crowd-pleaser made with a blend of Syrah and Grenache and clocking in at a low 12.5% ABV. Enjoying a bottle of Summer Water Bubbly is what makes writing a Winc review fun!
This is a dry sparkling wine with the aroma of fresh strawberries. It's a perfect refreshing wine to pack with you on a trip to the beach or to a barbecue.
How do I order?
We've provided two nice red buttons for you to sign up for this wine club, so go click away! Winc also makes a great wine subscription gift for someone you love.
When you click through to order the Winc wine club, you'll receive a discount from our Winc promo code. This will save you money on your first order.
Alternative Wine Clubs
Winc is widely recognized as a great wine club. But how does it compete with other top-level wine clubs? To help you out, we compared it to Firstleaf and Naked Wines.
Winc Wines vs. Firstleaf
So how does Winc compare with the popular wine club Firstleaf? Firstleaf is a club worth considering for all who like to experiment with domestic and international wines. A great thing about Firstleaf is that they offer an introductory box of six bottles for as little as $39.95. This is 60% off the regular subscription price! At Winc, you get a $22 discount on your first shipment when you sign up through this link. These are both great deals when you consider the quality of the wine you'll receive. 
Firstleaf creates your taste profile after you taste the first wine selection and leave your feedback. They do offer a few simple questions before the first shipment, but the personalization service only gets better after you've tried the first pack. Most subsequent deliveries will depend on your wine ratings. By contrast, you're supposed to take a quiz right after you sign up with Winc that will determine the bottles of wine you'll receive.
You have more freedom to set the delivery frequency with Firstleaf – you can have monthly delivery or every second or third month. With Winc, you'll have monthly delivery with the ability to skip the next one, which you can adjust under Membership settings.
While Winc is a pretty casual club, Firstleaf Wine Club works with an expert team to select only the best domestic and international wines. The company works directly with affiliated winemakers, offering up to 60% lower prices than in retail stores.
If you're the pickier sort, you'll appreciate Winc's option to hand-select your wine. At Firstleaf, they'll pack your wine box using an algorithm, though you'll still be able to make changes to your box before shipment.
Both of these clubs offer wine-by-the-case discounts on 12 bottles.  With Firstleaf, the basic membership includes six bottles, while you can have as few as three or four bottles with Winc.
Go with Firstleaf if you like to experiment with domestic and international wines, or Winc if you're more into California wine.
You can see our Firstleaf review here.
Winc Wine vs. Nakedwines.Com
Let's compare Nakedwines.com and the Winc wine club.
Naked Wines is a unique wine club in so many ways. One reason Nakedwines.com stands out is its focus on supporting small-production winemakers. The club almost functions as an incubator for aspiring winemakers who don't have the resources of the big guys. 
Once you decide to become a member at Naked Wines, it'll ask you to put anywhere between $40 to $100 into your account with which you can purchase wine of your choice. The money goes to independent winemakers in the U.S and around the world that work with NakedWines.com.
You can get an introductory box for $39.99 for six bottles of wine of your choice (reds, whites, or a mix). Beyond that, they give you a month to decide whether you want to become an "Angel" member and continue to donate each month.
This unique concept makes Naked Wines more suitable for wine enthusiasts who care about independent winemakers. At the same time, we don't recommend this wine club to those who are really picky about their wine and prefer to stick to what they know. If this describes you, you'll have a great time at Winc.
You'll also prefer Winc if you have a thing for California wines or if you like to experiment with different flavors. Winc's profile palate feature leaves a lot of room for customization that you won't find with Naked Wines. On the other hand, Naked Wines lets you select wines based on region, wine type, and grape type.
Also, a bonus point goes to Nakedwines.com for the gift bottle that all members receive each month. And you get to save 60% on some great wine deals with these folks. Their selection includes some of the highest-quality wines available today.
If you cherish the idea of keeping independent winemakers around and thriving, you should definitely invest in Naked Wines. If you're looking for a traditional wine club that offers monthly subscription services, Winc is the better choice of the two.
You can see our complete review of Nakedwines.com here.
Winc Review Conclusion
We hope you found our Winc review helpful. We honestly feel this wine club will make most wine drinkers happy based on our experience and the numerous Winc reviews we've read.
While we wouldn't consider this a club for aficionados, the selection and price make it a great option for your typical wine lover. Because they have a nice blend of affordable, easy-drinking wines and some real high-end California wines, you should be able to find the right bottle for almost any occasion.
We also found during our Winc review that they offer good customer service. You can get most of what you need to be done via the Winc website, but if you need more help, you can easily reach a Winc staff member who will help you.