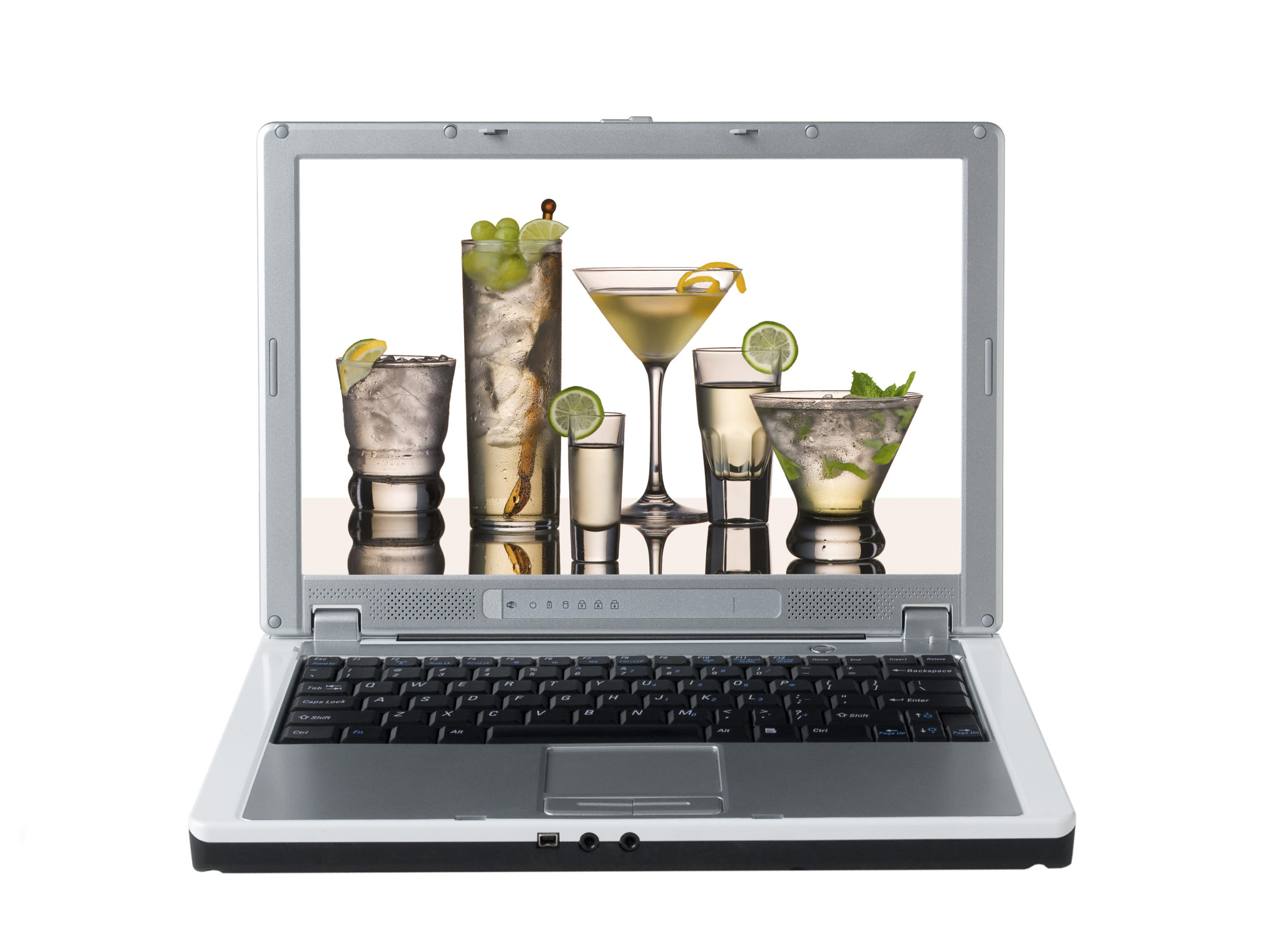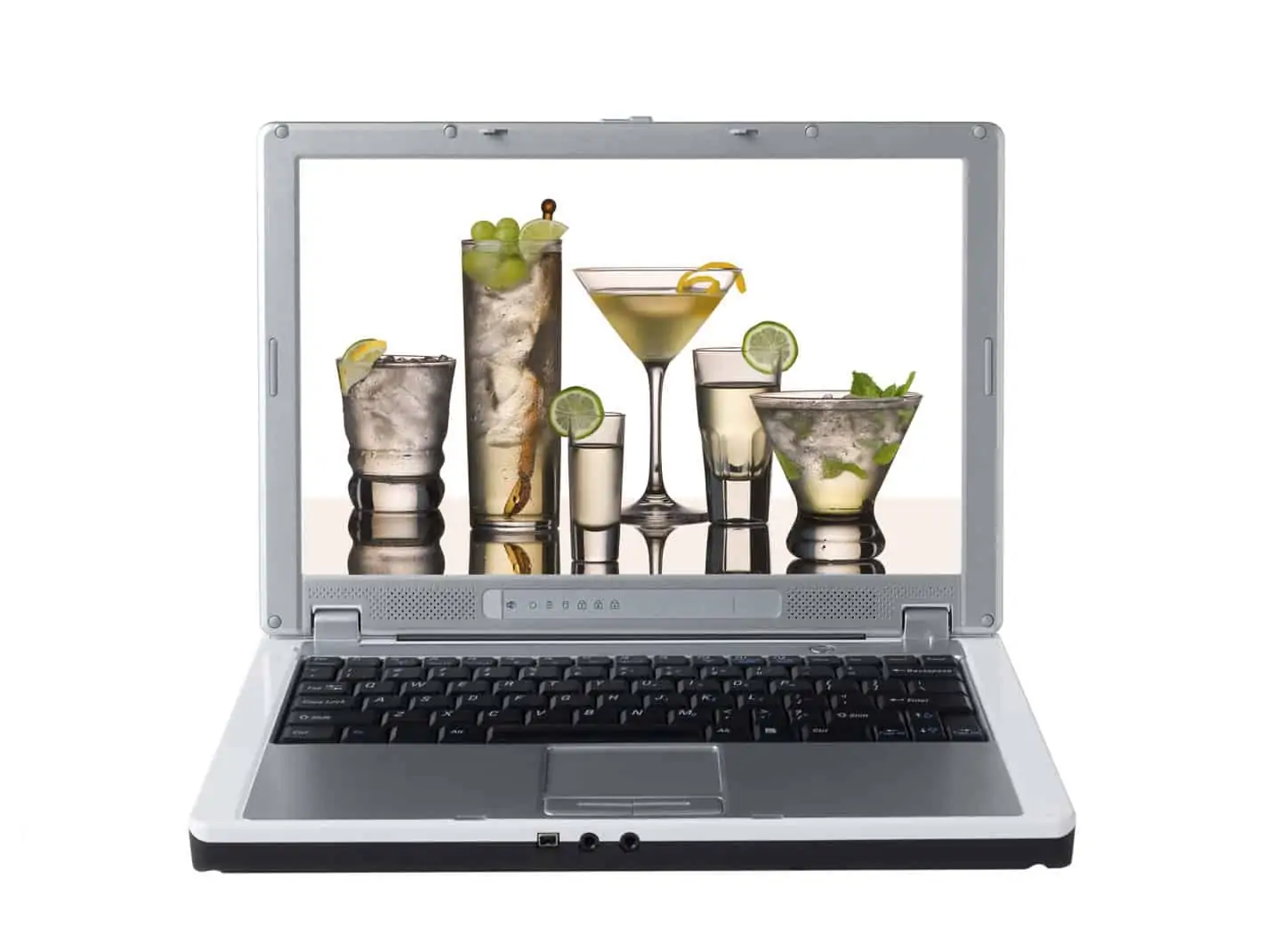 Where are the best places to buy alcohol online? Rather than provide a long list of alcohol retailers like some antiquated Yellow Pages, this article features the top online alcohol retailers in different categories.
This article also features the best wine and alcohol delivery services, from party planning to finding exclusive spirits and wines. You will also learn why these companies are awesome.
Here are the best places to buy alcohol online if you live in the USA.
The Best Option For High-End Whiskey - Flaviar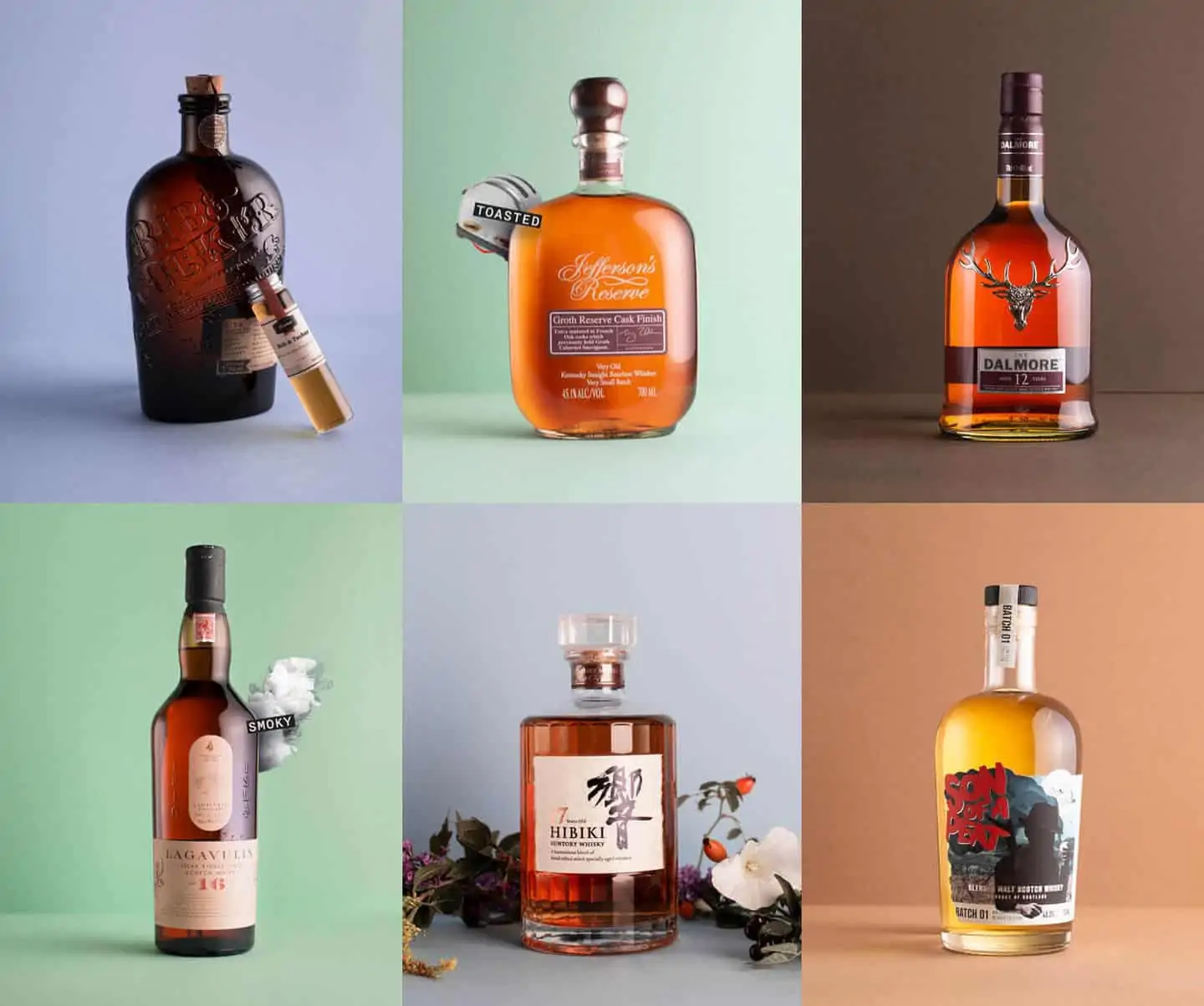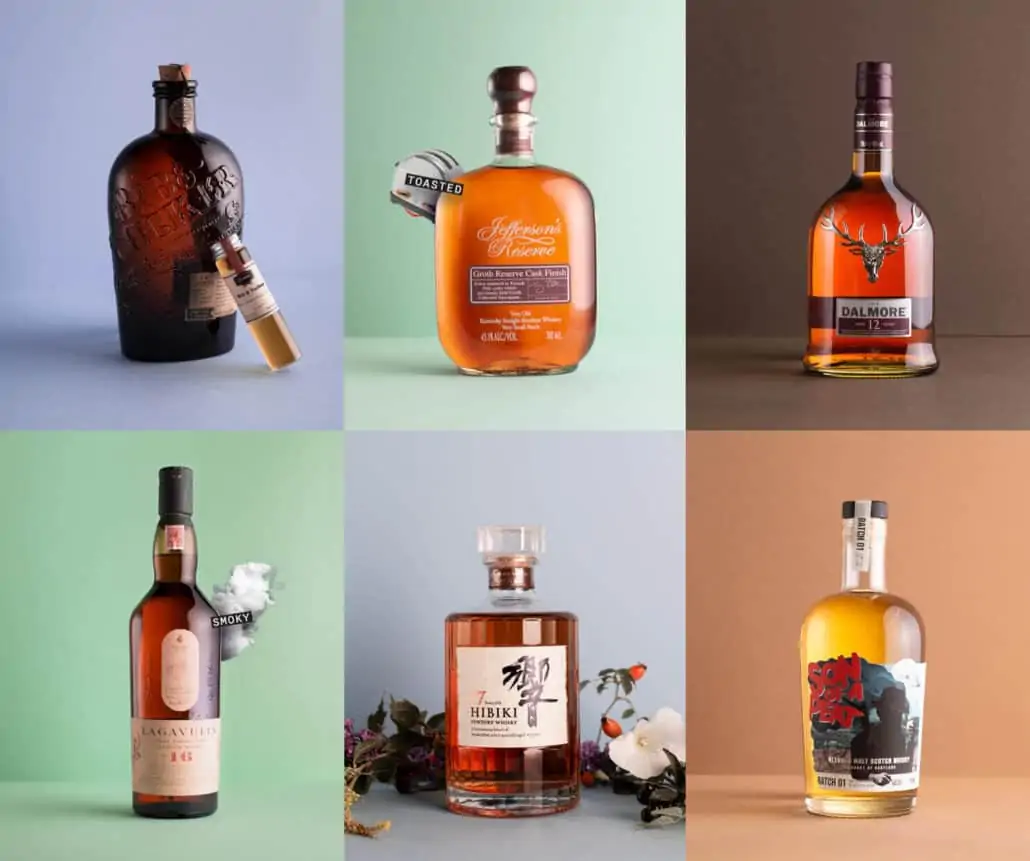 Flaviar is a liquor of the month club that allows you to sample a number of high-end liquors each month. You can order a full-sized bottle when you find a spirit you love. The site is chock full of helpful information like tasting notes and the stories behind the distillers. You know this is one of the best places to buy alcohol online when over 600K fellow spirit lovers have signed up to date.
Check Out Their List Of Whiskeys
Flaviar is the ultimate online resource for whiskey lovers. The site features over 100 options just for American whiskeys. They dedicated three more sections of the site to Scotch, Irish Whisky, and Japanese Whiskey.
You will surely find some new whiskeys on Flaviar that match your tastes.
An Online Community Of Spirit Lovers
One of the great benefits of using Flaviar to buy your alcohol online is the massive community of drinkers you can tap into. If you want to thoroughly review a premium whiskey BEFORE dropping $100 on it, this is the place to do your research. They have thousands of reviews you can tap into.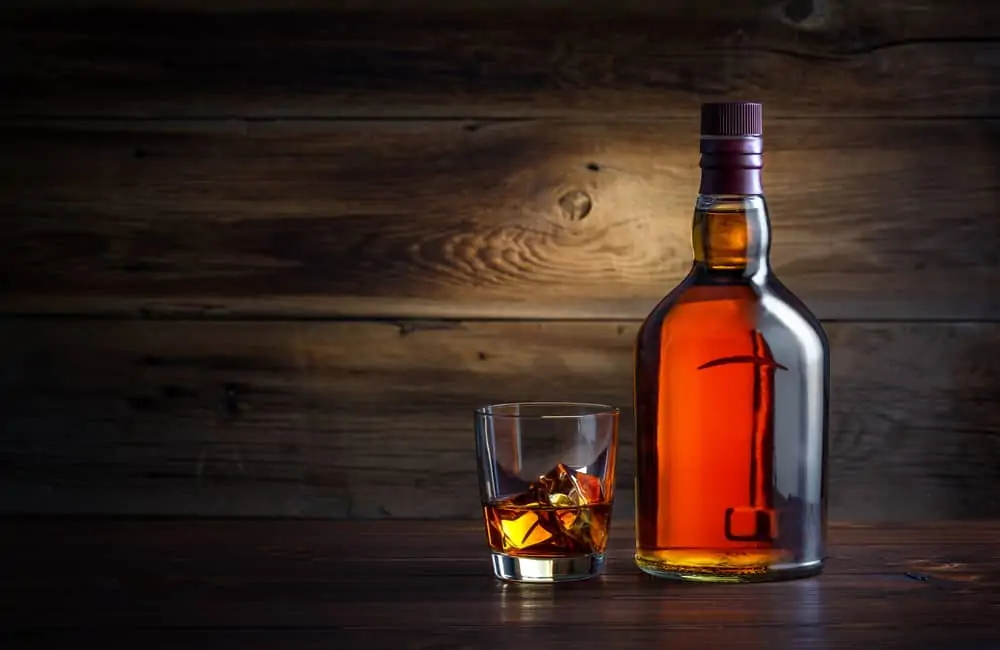 It probably goes without saying that The Whiskey Exchange is the best place online for buying spirits. They do not offer the cheapest spirits but a wide range of very high-quality spirits. They also have access to some very exclusive bottles of wine and champagne. 
Plenty of Choices
The Whiskey Exchange sells beer, sake, champagne, wine, pre-made cocktails, mixers, spirits, and liqueurs. The Whiskey Exchange is based in the United Kingdom but delivers to the United States and 52 other countries.
Delivery charges are not based on the items themselves but on how much they weigh. This means that people who order a varied mix of bottles will not have to pay more than those who order a crate of the same product. 
Find the Rarest Spirits
To get it delivered to the USA, it will normally take 12-15 working days.
This seems like a long time, but The Whiskey Exchange is not where you buy party supplies. It is used to find specialty, rare, and high-end bottles of spirits. It is for people who really know, understand and love their spirits.
Miniatures and samples are available, so you may try a beverage before purchasing the bottle. 
Gift Cards and Bottle Engraving
The Whiskey Exchange is also for people who want to order rarer liquors and more exclusive gifts for friends and family.
The Whiskey Exchange allows you to send e-gift cards to your friends or family. You can choose to give them between $30 and $1300. Your e-gift card can be customized for the most popular occasions like birthdays and holidays. Finally, when you order a bottle with The Whiskey Exchange, you can have it engraved. These perks make the Whiskey Exchange one of the best places to buy alcohol online.
 Click here to see their range of exclusive and rare spirits
The Best Wine Delivery Service - Wine.com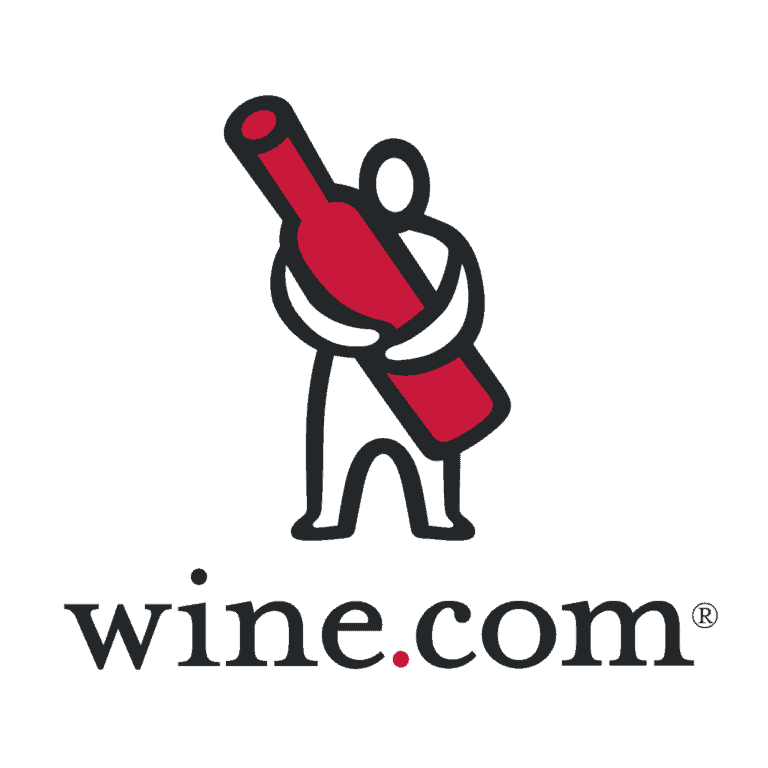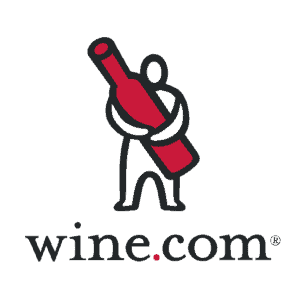 Wine.com is not the cheapest place to buy wine despite its many discounts and price cuts. However, it is the best place to find the varietal you like. If you have ever had that conversation where you try to remember where you bought that amazing bottle of wine, then you will love Wine.com because they will probably stock the wine you are thinking about. 
A Massive Range of Wines in Stock
Have you ever searched all over town for that special type of wine that your partner, friend, or family loves? Look no further because Wine.com will have your wine within its library of stocked items. 
Methods for Getting your Alcohol to you
Delivery charges will vary depending on where the shipment is sent, how many bottles you intend to buy, and how heavy the box will be. To get 365 days of free shipping, you can pay an extra $35.35 or join the StewardShip program at Wine.com. Membership in StewardShip covers the cost of your shipping on any orders from Wine.com.  It costs $49 to sign up for it. 
Click here to visit the Wine.com website.
Vivino runs a close second to Wine.com. They have a slightly different model from wine.com. Vivino partners with top wine stores nationwide and puts their inventory online. That means a huge selection of wines. You can find everything from rare and expensive wines to porch pounders.
Vivino makes the most sense when you are ordering six or more bottles. The pricing improves with larger orders, and you can qualify for shipping discounts. The wide selection makes Vivino one of the best options for buying alcohol online.
The Best Small-Production Wine Online - Naked Wines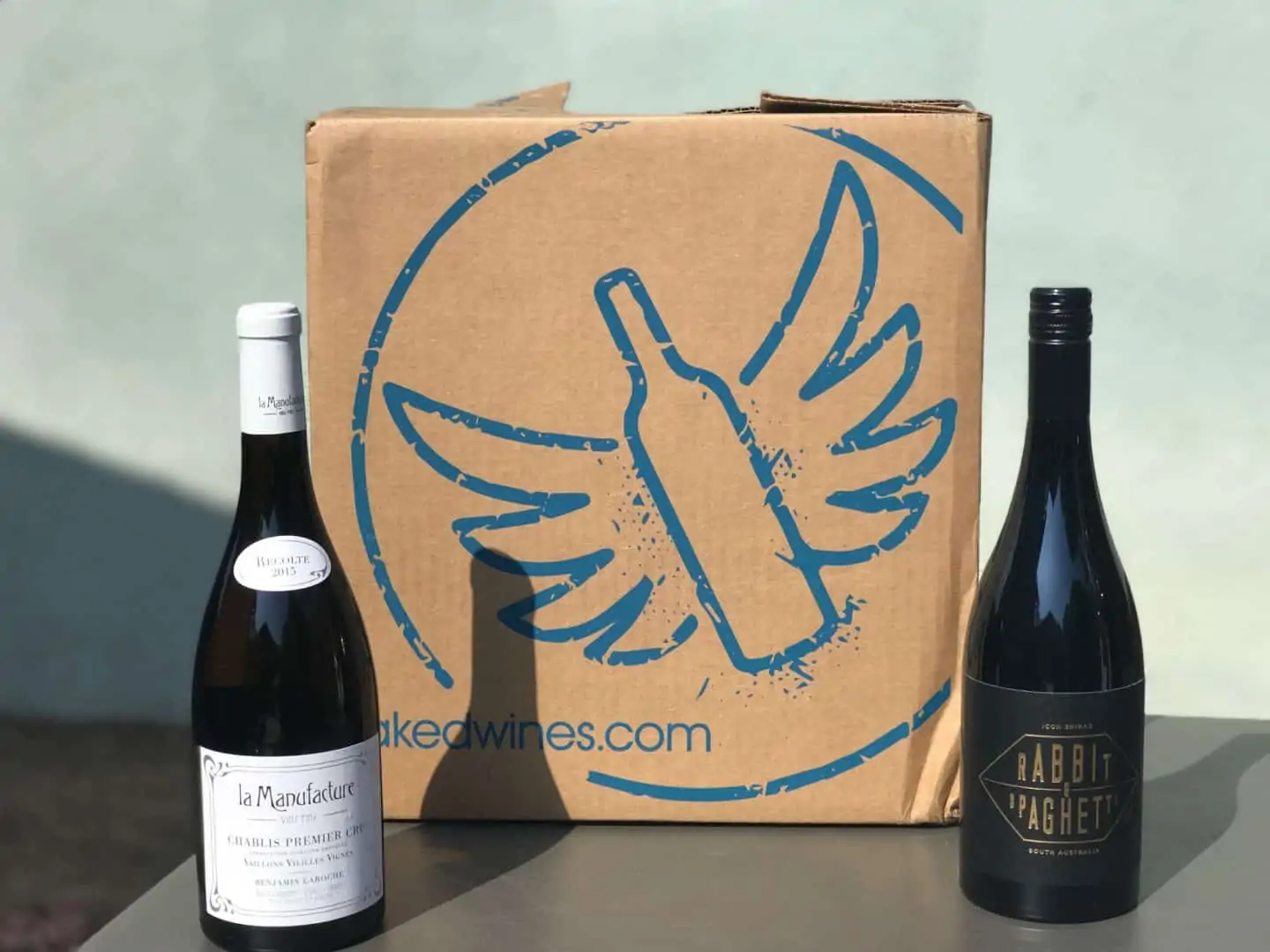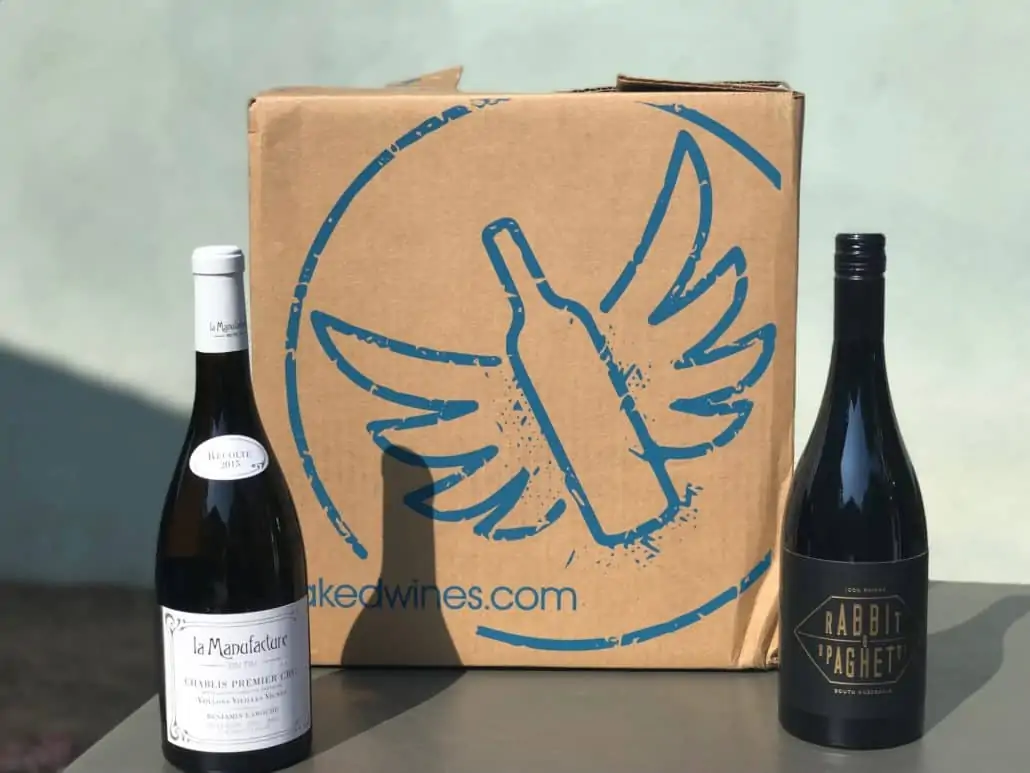 If you buy cases from Naked Wines, you will get excellent value, and here is why.
Do Grocery Stores Offer Better Value?
You may look at the wines in their cases, do the math, and discover that you can get cheaper wine at your local grocery store. Even the mid-priced bottles are a little cheaper than what you pay for wine with Naked Wines, so why order cases? For the quality, of course. 
The Quality of Your Wine is What Matters
The difference is in the quality of the wine. For example, if you spend under ten dollars at your local grocery store, there is a good chance that the wine will be passable but not good. On the other hand, if you buy a case of wine from Naked Wines, and each wine works out to just under ten dollars per bottle, you will notice a quality difference. 
Good Value for Money
That is not to say that all of Naked Wines' products are fantastic. Sometimes, you'll buy a case, and you can tell that one of the wines is cheap, but it doesn't happen that often. This website is for people who enjoy their wine but do not consider themselves connoisseurs. People who consider themselves connoisseurs will probably still like Naked Wine's products but may find them a little unexciting and safe. Nevertheless, Naked Wines is the best wine delivery service for bulk buying wine at a good price and one of the best places to buy alcohol online. 
Click here to see Naked Wine's best cases of wine
The Best Alcohol Delivery Service For Unique Gifts - Reservebar.com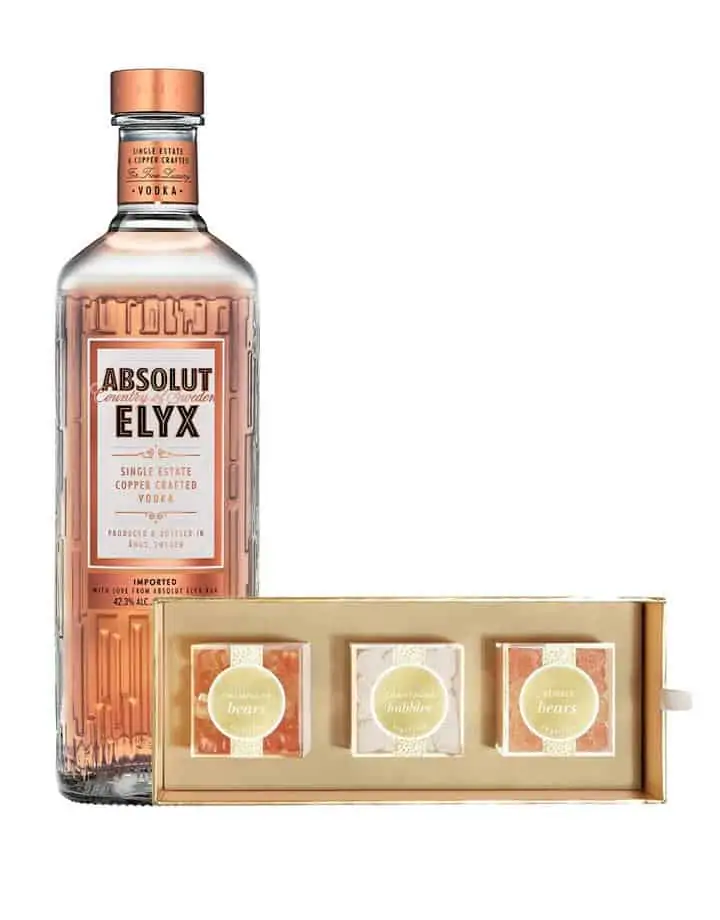 If you had said in 2015 that Reserve Bar was the best company for sending spirituous gifts to your friends and family, then most people would have called you crazy. But times have changed. Reservebar.com realized they couldn't compete in the online alcohol business on price or quality, so they made gifts their primary selling point, and it worked really well. 
Great Looking Gifts
Reservebar stocks some great wines and spirits, but not only that, they stock some of the oddest, rarest, most exclusive, and most unusual spirits available online. When you give these as gifts, you can almost see how expensive they were through what can only be described as a subdued extravagance. 
Engraving your Gifts
Get your selected bottles engraved, and choose from hundreds of limited editions and specialty bottles. Enjoy their corporate gifting service, where products arrive ready-wrapped for your business clients or employees. Plus, the website is littered with brilliant information you can tell the gift recipient, from the history of the bottle to what inspired its creation. 
They Help You Choose the Right Product
Their menu and navigation system also help you buy the perfect gift by narrowing down your choices as you go. This includes individual choices, like gift ideas for grooms, and corporate choices, such as logo-emblazoned gift ideas for business clients.  That makes this one of the best places to buy alcohol online for gift-givers.
Take a look at the amazing gives that Reserve Bar offers by following this link
The Best For Specialist Beer Deliveries - Tavour

Tavour solves a problem that many beer lovers have. In the old days, people would tour their local pubs while trying out different beers, local brews, etc. Nowadays, far fewer pubs and even fewer establishments serve new and original beers. If you have this problem, then Tavour is for you. 
Plenty of Beers to Choose From
You sign up with the company, pay for your membership, and then build your box of beers. Choose the ones you want, and then have them delivered to you. The company works with over 650 breweries, and at any one time, the website has beers in stock from 47 states. 
It is Not Cheap or Reliable
Costs are middle to high because the featured beers are rare, and there is often very little supply. Plus, it would probably be a far better deal if it were not for the delivery charges. 
The deliveries are unreliable, but that is partially due to the business model. This is because the beers you order are not part of a full in-house inventory. So, when you click to buy a certain beer, it may appear in your basket, but the company has to buy it from an external inventory. 
As a result of beer supplies quickly running out, there are times when you pick a beer but do not receive it. However, such matters are no big deal when considering how much time and effort this alcohol delivery service can save you and your selection. 
Download the Tavour app by clicking this link
The Best for Kegs and Party Supplies - Drizly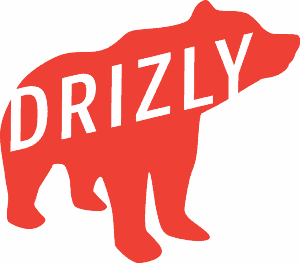 Unlike others, Drizly cannot compete on prices if you are having a party...unless you order a keg online with Drizly. Drizly's kegs are amazing, and how they administer their sales platform is brilliant. 
Easily Find the Right Kegs for you.
Rather than clicking through endless categories trying to find what is available near you, you click your chosen alcohol, your country, and then your state. It drills the list down to the kegs available for order today. Most states can have large crates of wine and liquor delivered at a very fair price, but kegs of beer and cider vary in availability depending on your state. 
Order Party Extras
Not only can you order crates of booze and kegs of alcohol, but you can also order crates of extras like soft drinks and very large bags of ice. The prices for kegs are pretty awesome, and even if the prices for large orders of wines and spirits are not the lowest, this website is the most convenient. Their only problem is their delivery record in some states and areas, but these problems only materialize around Christmas.
Food, Snacks, and Party Supplies
Not only does Drizly deliver alcohol, but they also deliver food and snacks. If you want to host a party or enjoy a night in but don't have time to shop, you can order using the Drizly website or App. You can also order beverages as a gift by selecting the gift option when you check out. The system lets you add a gift note to your order so your friends and family know where the gift is from. Sadly, Drizly does have a mixed reputation because your local supplier is free to cancel orders on a whim, which often annoys Drizly users. 
If you want to place an order and have a local supplier deliver to your door, click here.
The Best for Low Prices - UpTown Spirits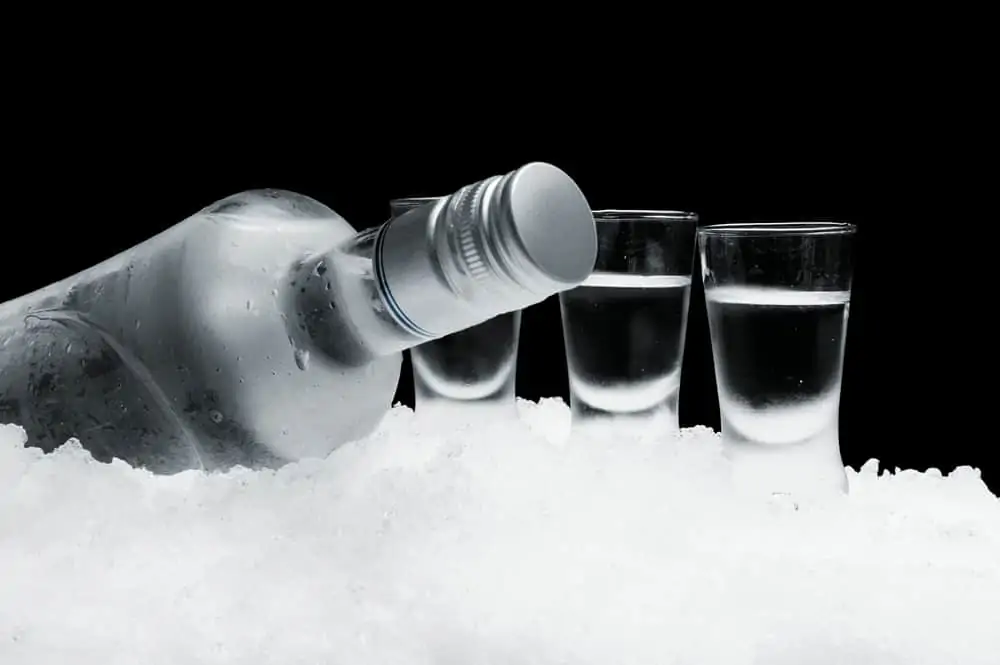 The UpTown Spirits website offers a wide range of beer, cognac, wine, rum, gin, vodka, whiskey, and tequila. Most of what you will find in your local chain grocery store can be found in UpTown spirits. If you make slightly larger orders, their prices are equal to those of chain grocery stores. That may not seem like a big selling point, but ordering your alcohol online is more convenient than visiting a grocery store. Plus, if you are having a party and making a big order, then you can save money with UpTown spirits compared to buying from grocery stores. 
Points Systems and Discounts
When you order from UpTown Spirits online, you can earn 2 points for every $1 you spend on the site. The points you earn will be saved on your personal account and will never expire. Points can be used to bring down the price of future purchases. When you order on the site, you can save money by using the promo codes they feature on their homepage and sending through newsletters.
Try Their Clearance Page
Their rare products are pretty good, and they make great gifts. But the unusual stuff they often have on their clearance pages is far better for gifts. Their one-off or specialty products often end up on their clearance pages, and they are pretty awesome. 
Personalized Gift Cards
Free shipping is available with all orders to the continental US over $299 (maximum of 8 bottles). If you want to buy some alcohol as a gift for someone but don't know what they like to drink, you can buy UpTown Spirits gift cards that range from $25 to $1,000. If you want the gift card to be more personal, you can upload any image from your mobile phone or computer, and it won't cost you extra. When ordering the gift card, you can request it be delivered on the same day. 
Check out the great prices and wide selection that Uptown Spirits offers by clicking here
The Best for Non-Alcoholic Drinks - Amazon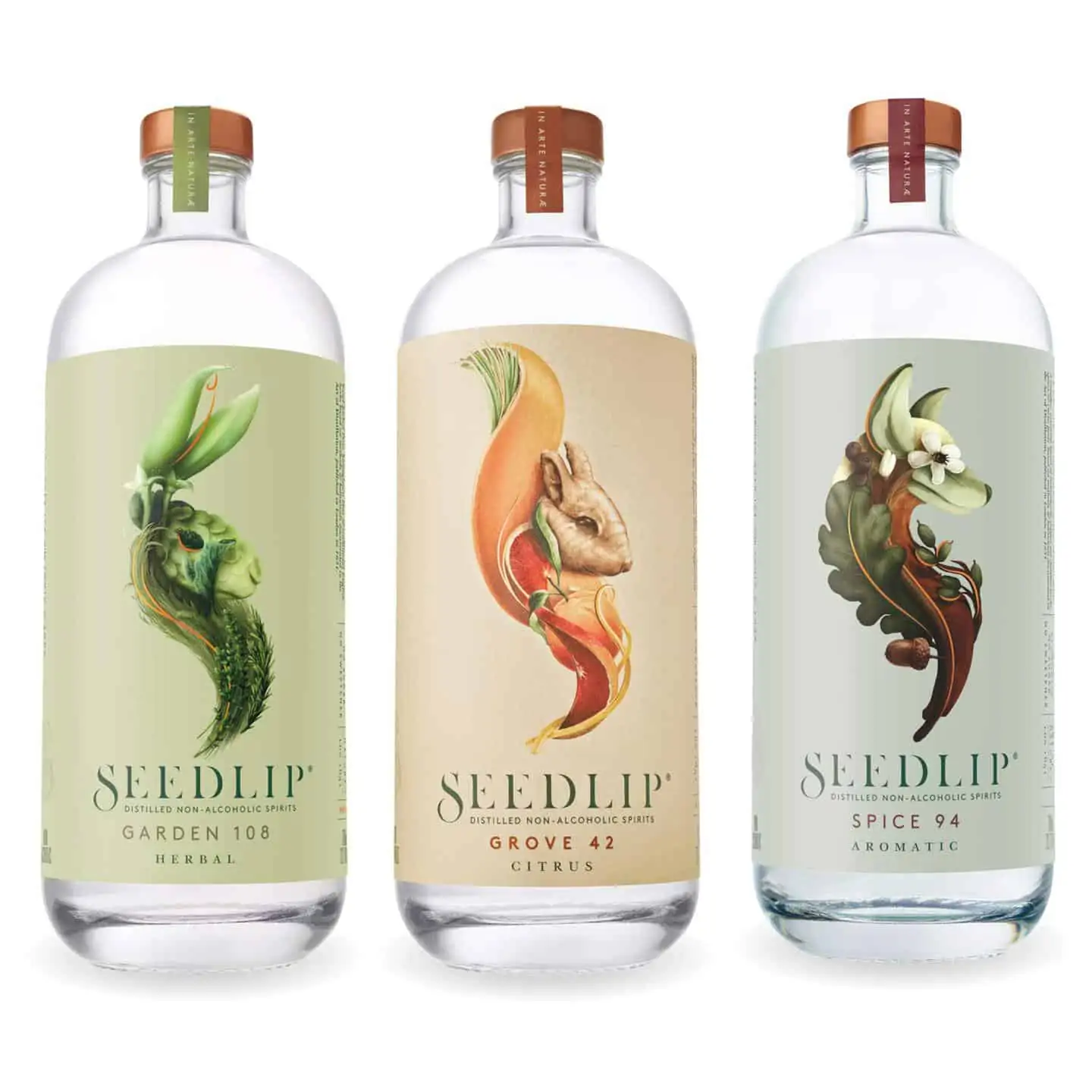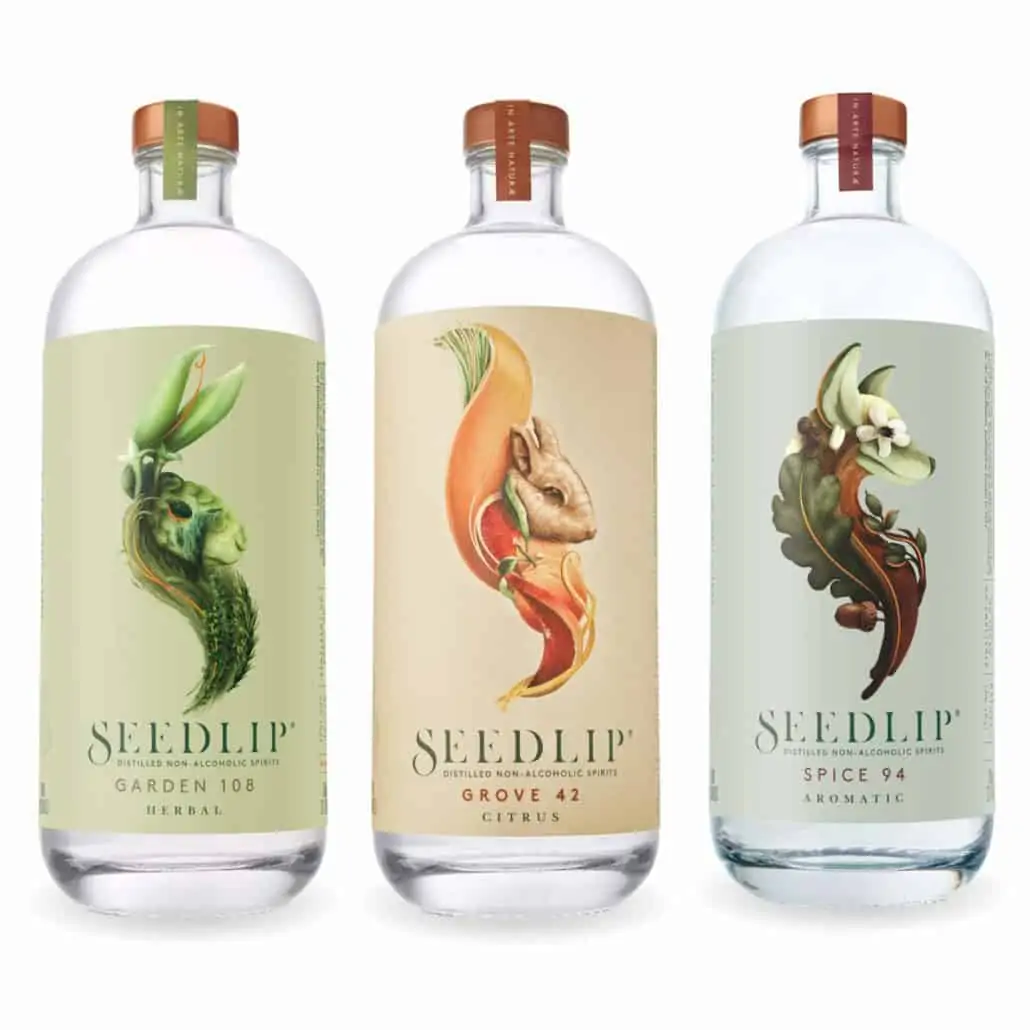 Can you actually buy alcohol on Amazon? The answer varies depending on where you live. This is because some states allow you to buy wine on Amazon from pre-approved sellers. There are also places where the rules are varied, like in Texas, where you can buy alcohol if it is labeled cooking wine or in a gift basket containing food.
Get Non-Alcoholic Beverages No Matter Where You Live
If you are looking for non-alcoholic beers and wines, or if you are looking for beer/wine-making kits, then you can buy them from Amazon in any US state. Beware that some of the products may still be age-limited for two reasons. First, some states are a little stricter than others regarding encouraging younger people to drink. Secondly, setting age limits is the choice of the seller, and the seller may refuse to sell imitation alcohol to young people. 
Finding Alcohol and Non-Alcoholic Drinks
Search for alcohol on Amazon in three different ways. Copy and paste the name of your alcoholic drink into the search bar. Or, type in something like "Wine" or "Beer" and see what turns up. Or, navigate to the "Grocery & Gourmet Food" department and then to "Alcoholic Beverages."
Do Some Price Research
Before you buy any alcohol through Amazon, do your research to see if you cannot buy the same thing cheaper on another website. Amazon is not the cheapest place to buy alcohol or non-alcoholic beverages, but it does have the biggest range of non-alcoholic drinks. 
Click here and check out their range of non-alcoholic wine.
Protect Yourself With a Credit Card
Buy from these companies with a credit card because you are better protected if there is a delivery problem. If you do not receive your product and the seller becomes unresponsive, you can start a charge-back with your credit card company. PayPal offers similar protections unless you're too young to buy the alcohol legally. 
You should protect yourself because alcohol deliveries are hot targets for parcel/mail thieves. Delivery companies will deny it until they are blue in the face, but even a semi-honest employee may be tempted to take a parcel from a wine delivery or alcohol delivery company, especially when some bottles can be worth as much as $700 each (not including taxes).