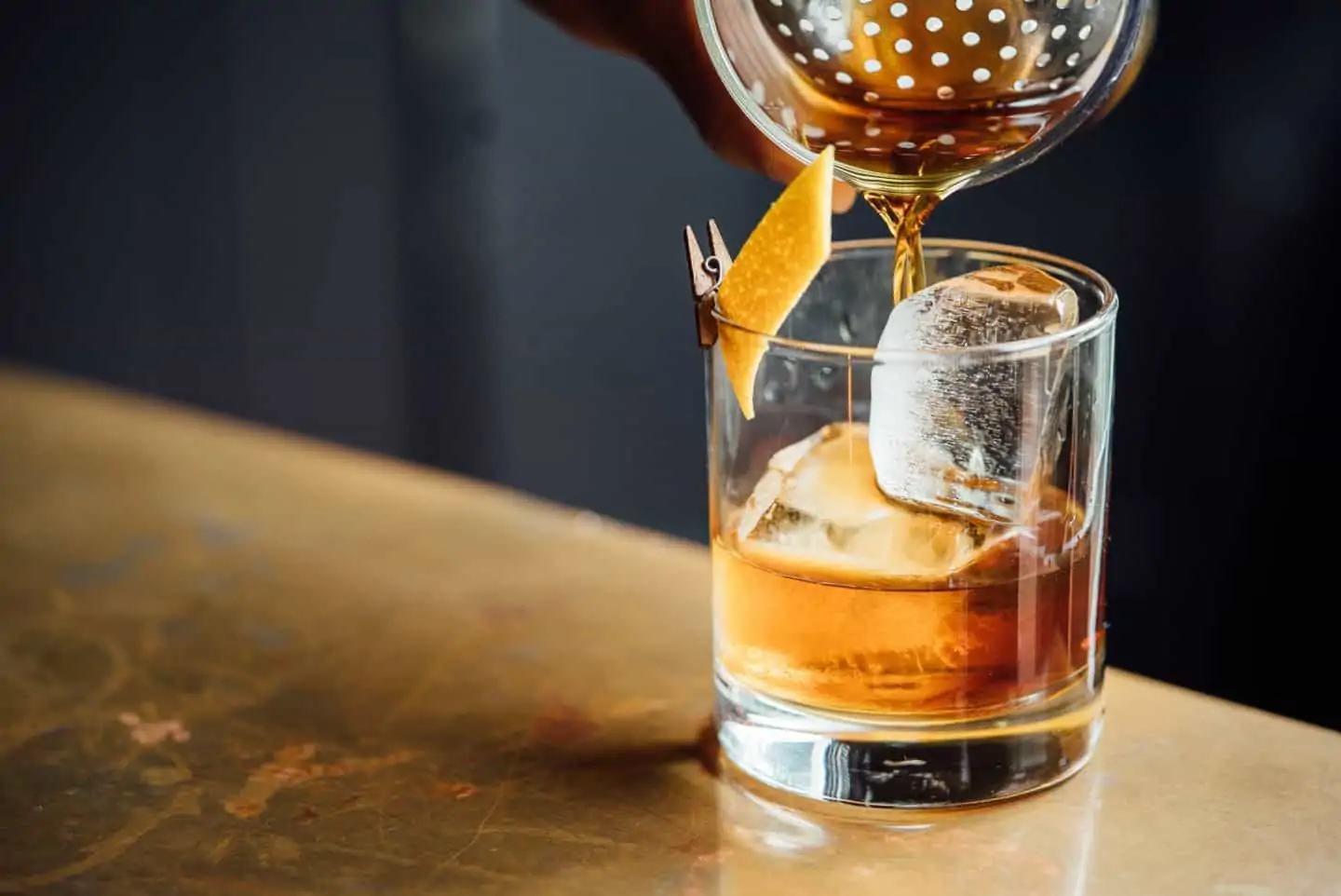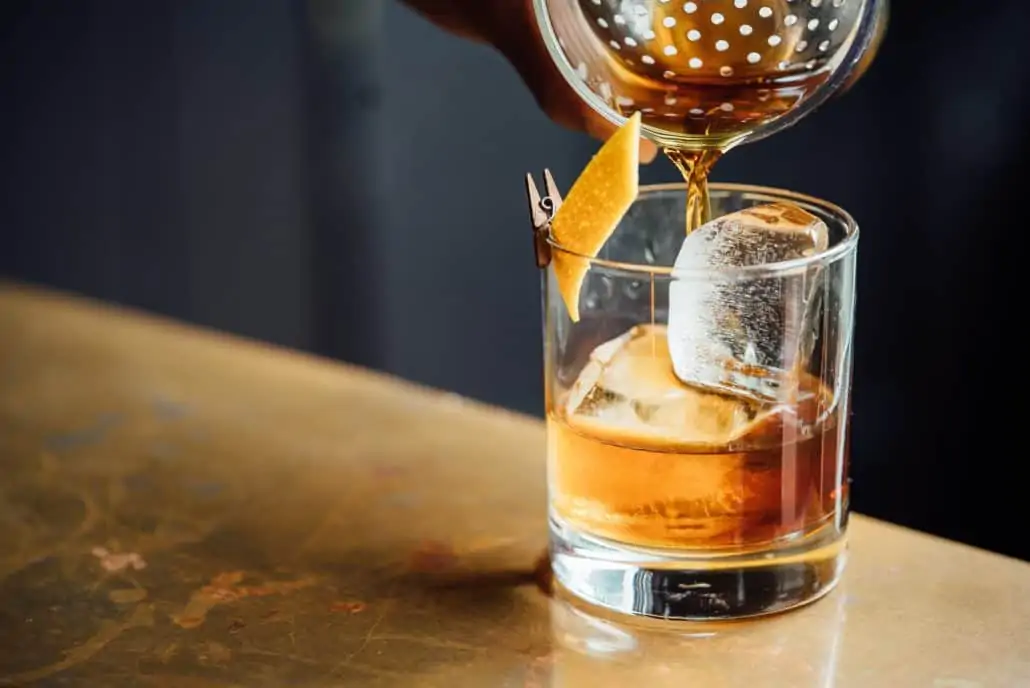 Where should you look for the best whiskey gifts?
For many people, whiskey is more than just their preferred spirit. It's also their biggest passion. Being a whiskey lover is practically a way of life. And it's not about how much they drink – it's about how much they savor each dram. Finding a great gift for whiskey lovers can be nerve-wracking. 
At A Glance: Our Top Picks for Wine Lover Gifts
There are also people who haven't yet become whiskey experts but would like to. Either way, when you're buying presents for someone who is interested in this revered drink, it makes sense to go for truly memorable whiskey gifts.
Of course, you could buy them a bottle of their favorite brand and they'll be very happy. Or you can also get more creative than that. From whiskey gift sets to various accessories, there are plenty of ways to buy them something that's thoughtful and a bit unexpected.
If that sounds appealing, then the following list will give you all the ideas you need. We've compiled a list of the 25 best gifts for whiskey lovers – these are sure to put a smile on the recipient's face.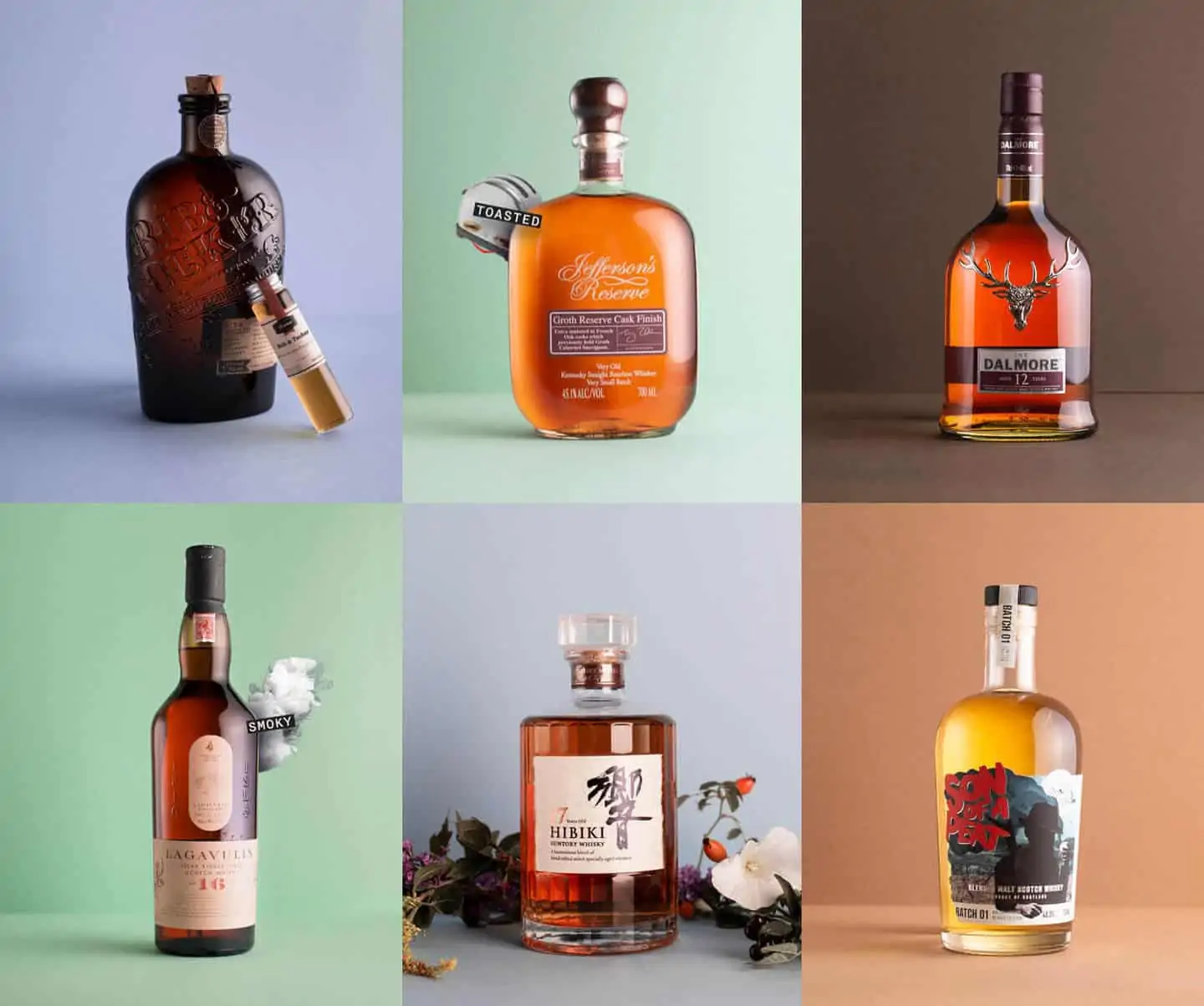 We will start our list with one of the best whiskey gifts you can give. That is the Flaviar whiskey club. Your whiskey lover can join a community of like-minded devotees to the brown spirit.
This is a unique club that focuses on learning the drinker's palate and matching it with the perfect whiskey. They don't focus on the big spirit brands but instead deliver bottles from smaller producers you are unlikely to find in local stores.
You will be creating a year full of fun memories when you give this as a gift.
Riedel VINUM Whiskey Glass Set of 2 Clear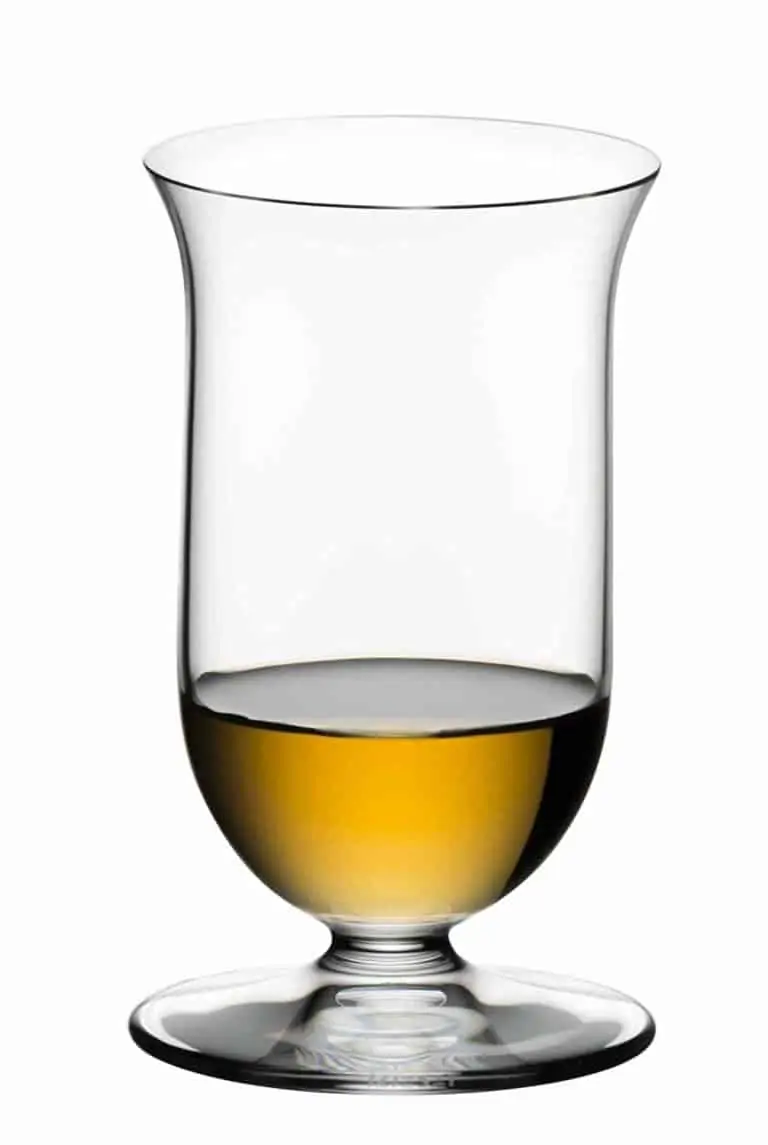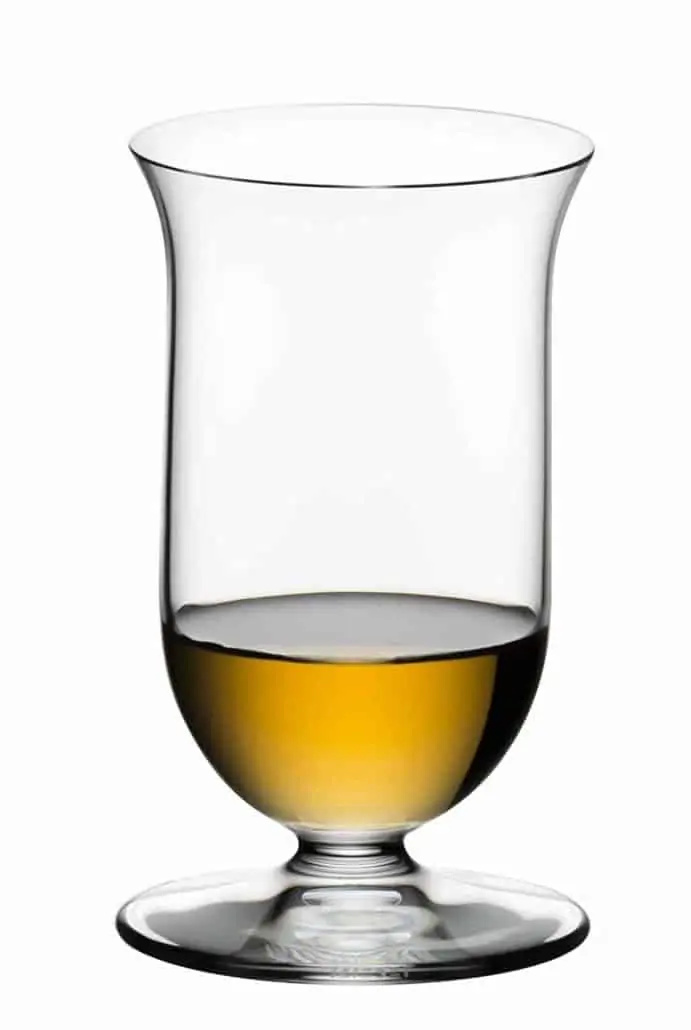 The glass truly does make a difference when drinking whiskey, and these two spectacular glasses have a shape that helps concentrate the aromas in your drink. Simply bring the glass up to the nose and you're sure to tell the difference. This is the perfect whiskey gift for anyone who enjoys savoring the finest spirits. 
Click here to learn more about this great whiskey gift.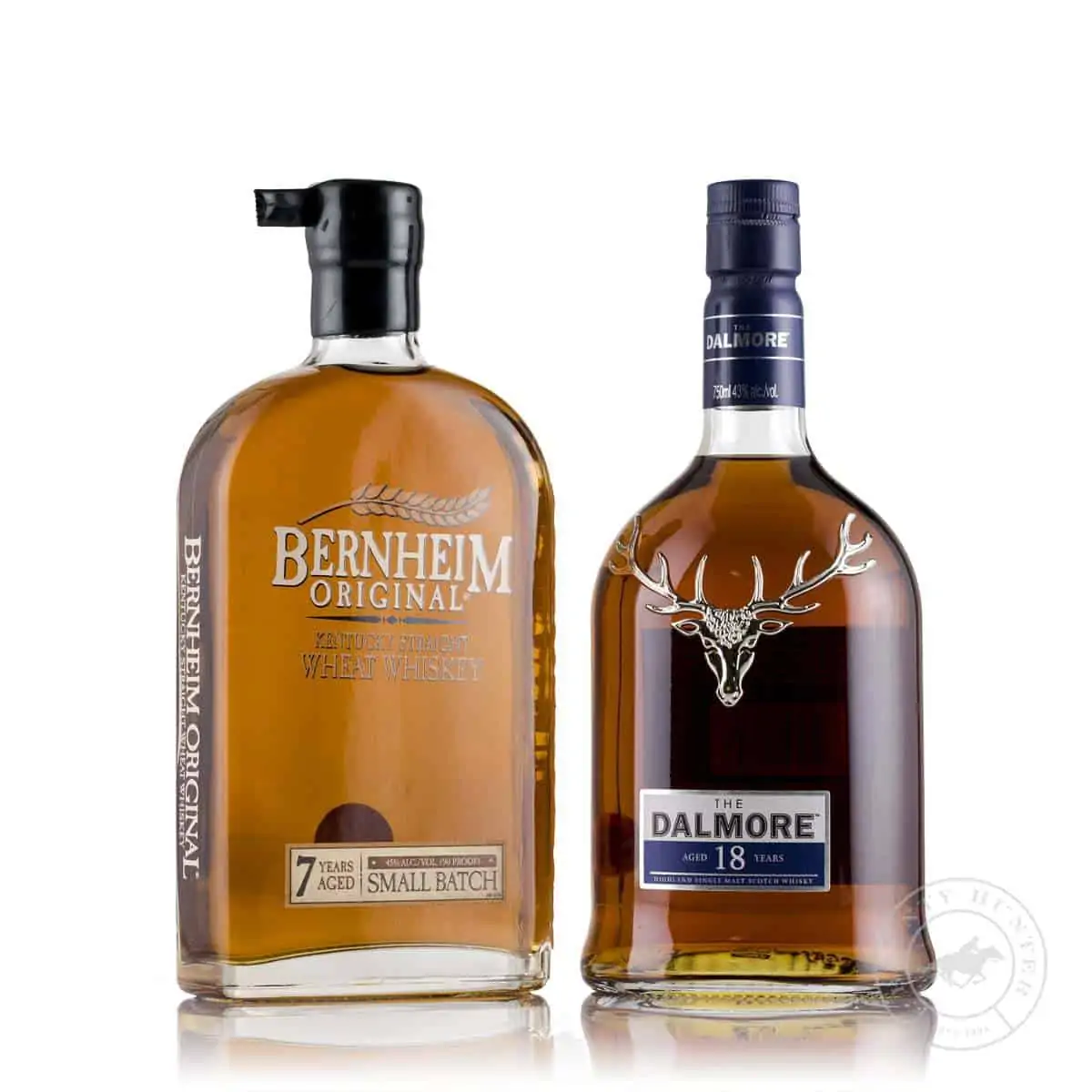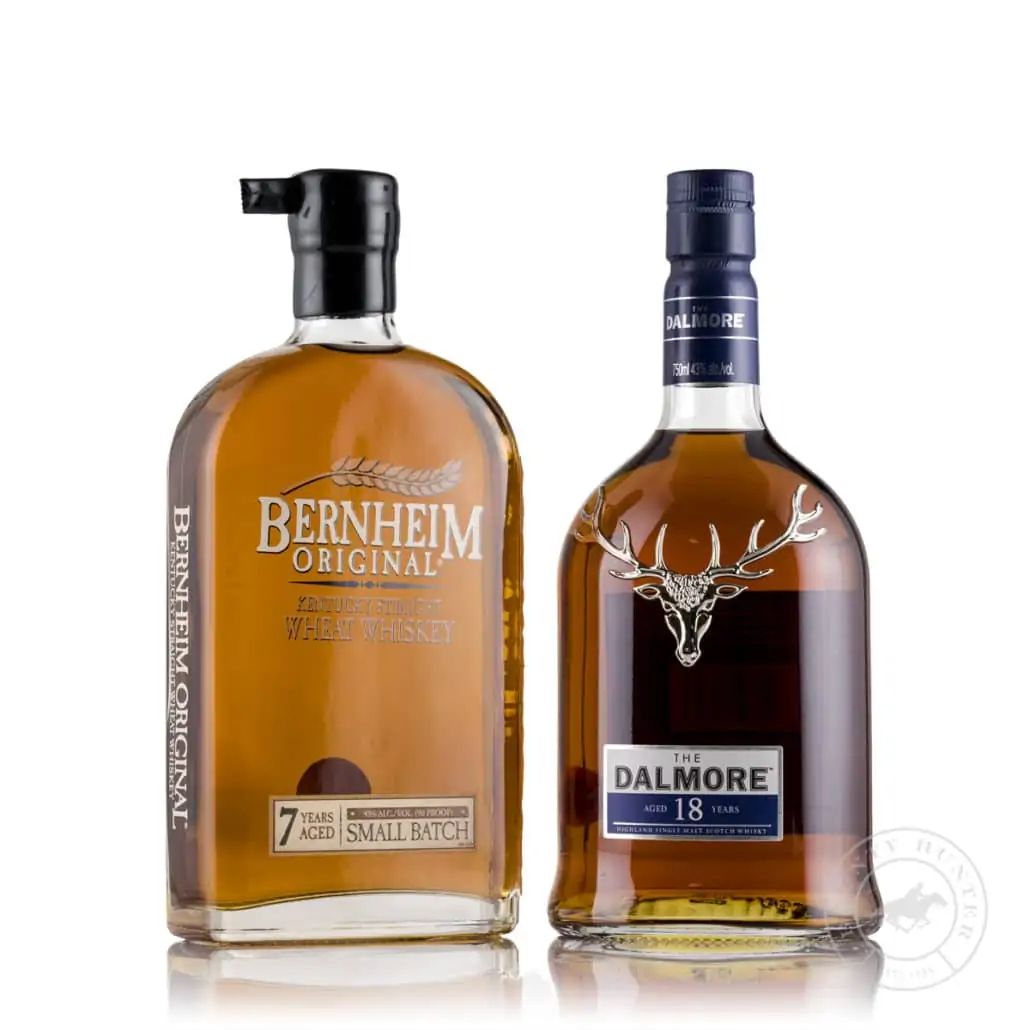 This is a great whiskey gift for anyone who loves sipping scotch and discovering new whiskey makers. The lucky person receiving this wine gift will enjoy two new bottles of whiskey each month. One of the bottles will be a single-malt or blended scotch. The second bottle is always an interesting top-shelf whiskey.
This is a great way to impress the whiskey lover in your life.
If you want to learn more about this club, click here.
A Cask Of Whiskey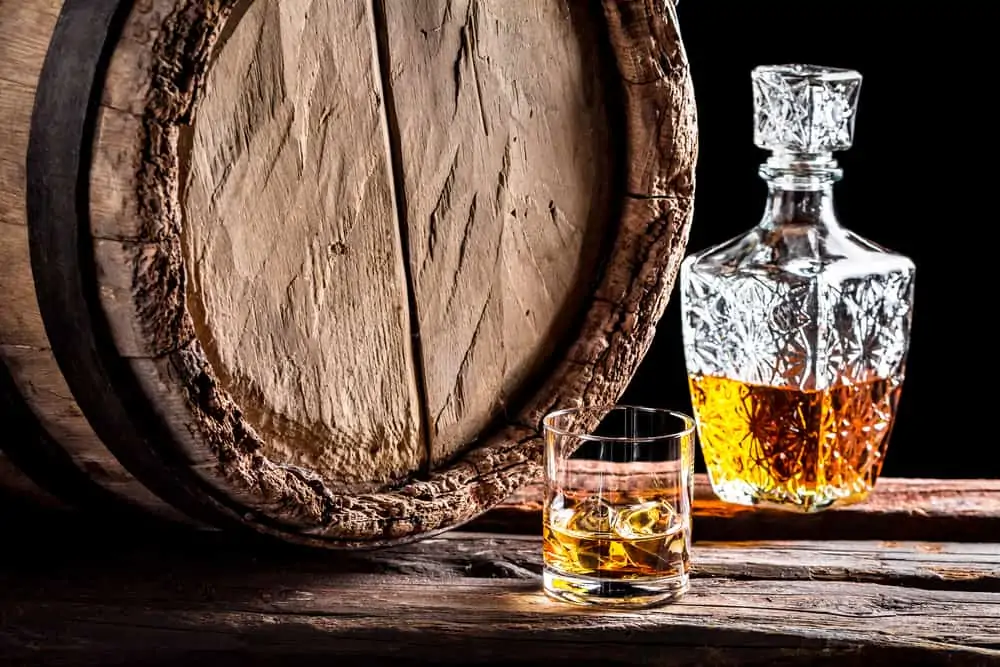 A little over-the-top? Maybe, but it's a lot of fun and is sure to make an impression. Give someone their own cask of whiskey and get on their good side. You can get a whole cask of premium whiskey private-labeled. This is the best whiskey gift if you want to leave a lasting impression! It's perfect as a corporate gift because you can have the bottles branded with the name of the recipient.
This is a service of Caskers. They also run a great online whiskey and cocktail store. You can learn more about them here.
Bar Tool Essentials Deluxe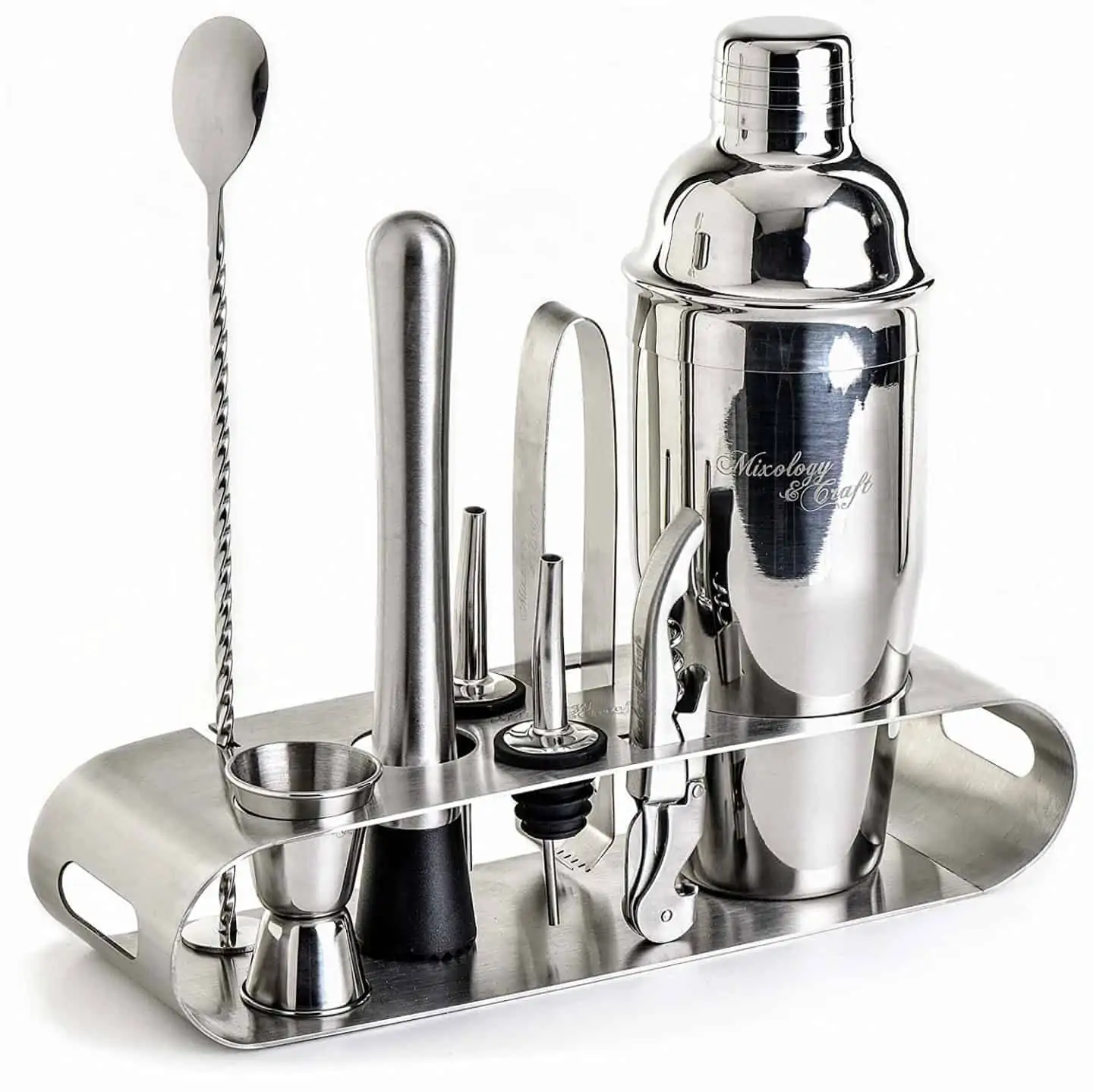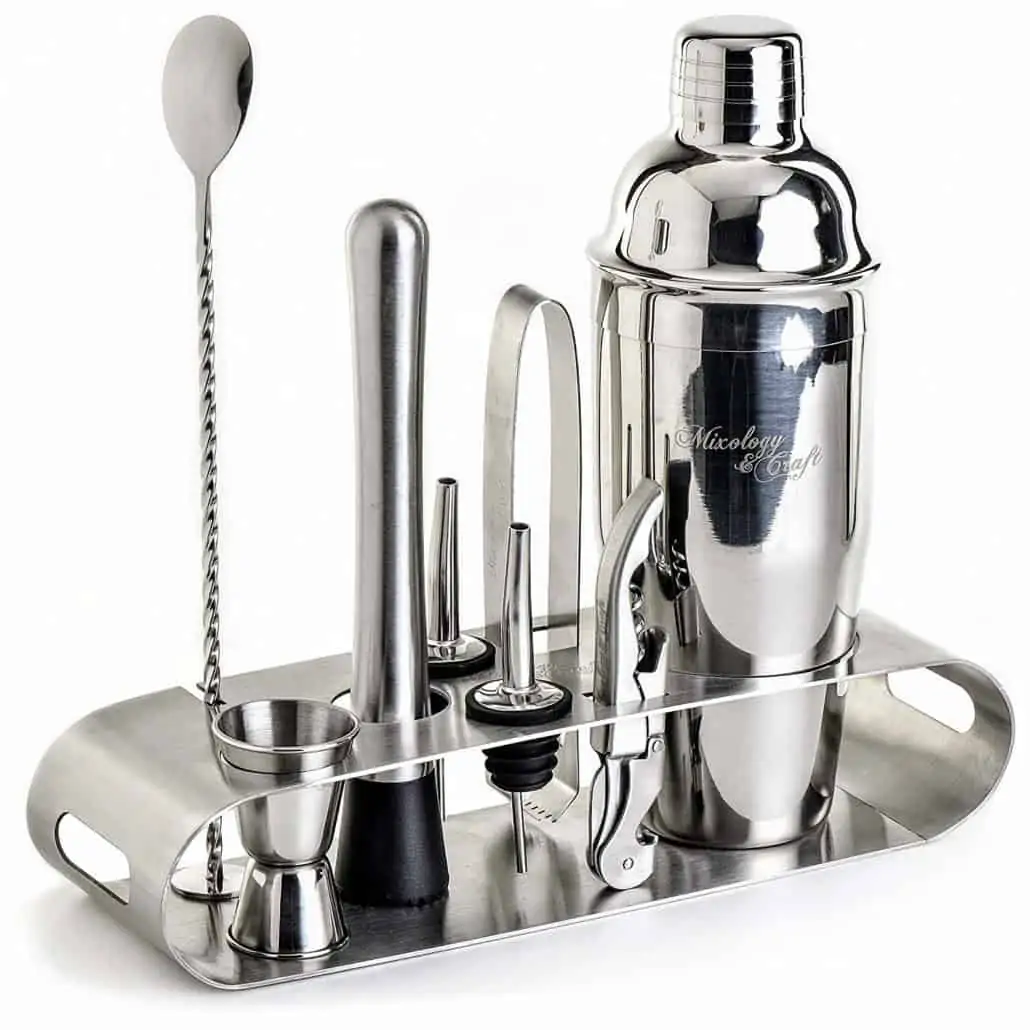 While the true whiskey purist may avoid diluting their favorite spirit with a mixer, we love cocktails. Anyone who likes their cocktails with whiskey is sure to get a lot of mileage out of this 10-piece set. These stainless steel tools include everything one would need to start dabbling in mixology, and their solid construction ensures they'll be around for a good while. We love the fact it comes with a stand to keep your bar tools organized. 
You can click here to learn more.
Pewter Hip Flask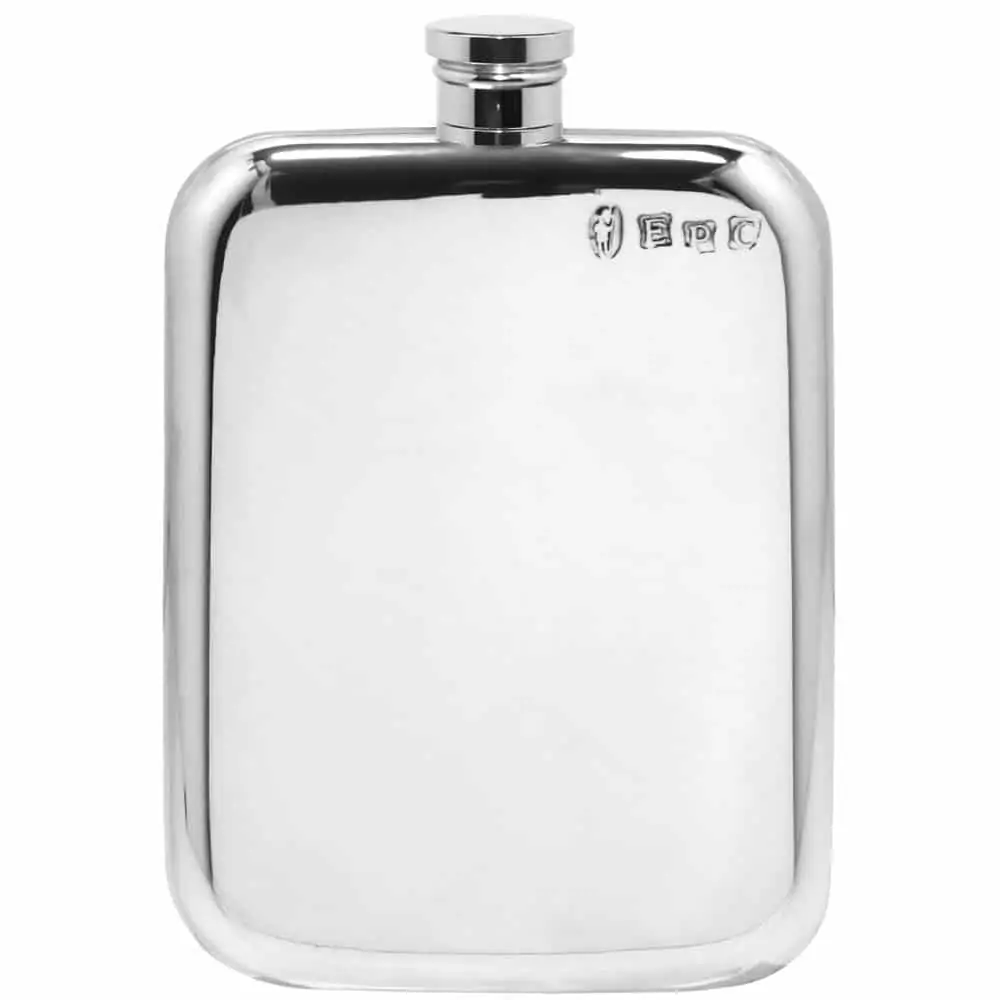 Sitting in your favorite chair with a glass of whiskey is a sublime sensation, but sometimes you just want to take it to go. This is where a good flask comes in, and this one is made of traditional pewter for quality and durability. It also comes with a funnel to make sure all that precious whiskey finds its way into the container. A pewter flask is one of the more straightforward gifts for whiskey lovers, but it is popular for a reason.
Learn More About This Beautiful Pewter Flask Here.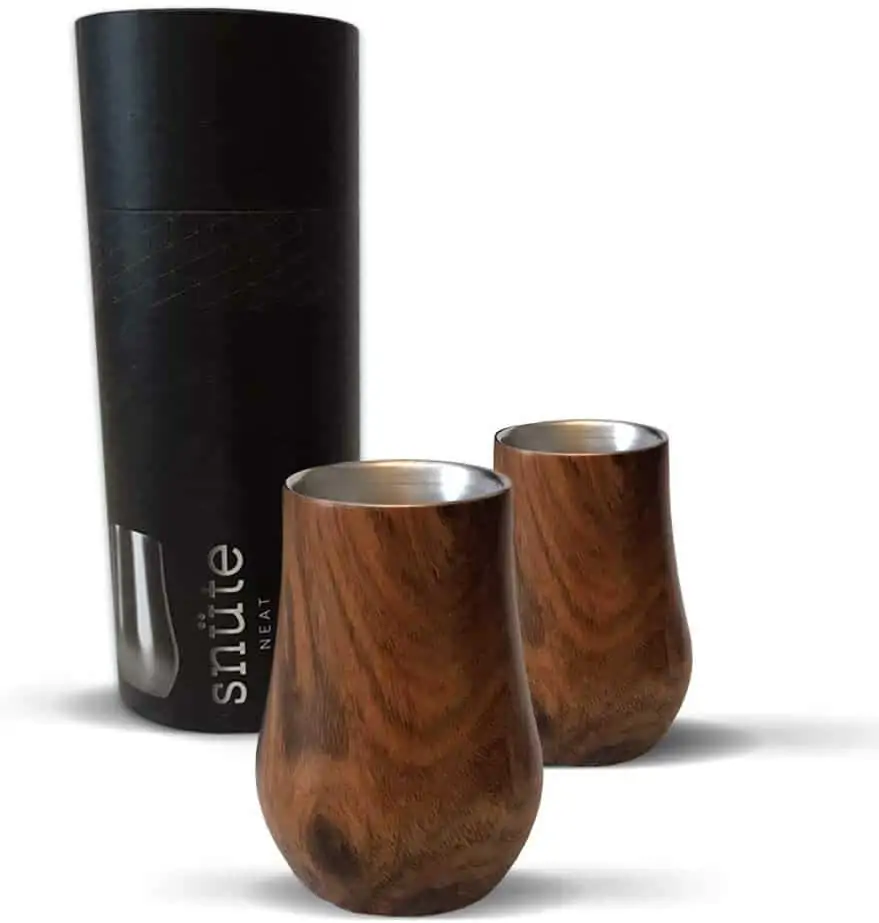 Whiskey glasses are easy to break. You definitely don't want to drag your expensive crystal whiskey glasses out to the backyard barbecue. These are a great whiskey gift for anyone who wants to sip whiskey in the great outdoors. These stainless steel whiskey glasses are a must, even if your idea of the great outdoors only extends to your back deck.
The design of these indestructible Snüte tumblers concentrates the aromas from your whiskey to maximize your enjoyment.
You can find them here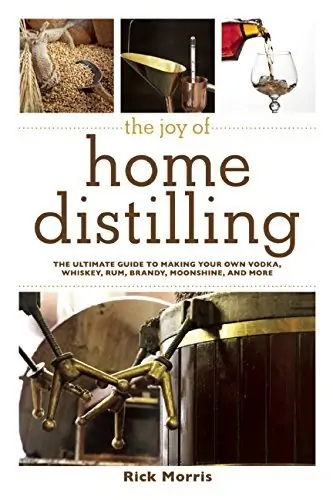 You can make your own whiskey at home. People are becoming more creative and self-reliant because as they stay home. We are seeing increased demand for kits to make wine, beer, and even moonshine.
This book from Rick Morris will provide you with the knowledge you need to get started with your own home distilling. It also makes a great gift for whiskey lovers. Home distilling isn't for everyone, but it can be a source of great joy for DIY types.
Click here to order
Corkcicle Whiskey Wedge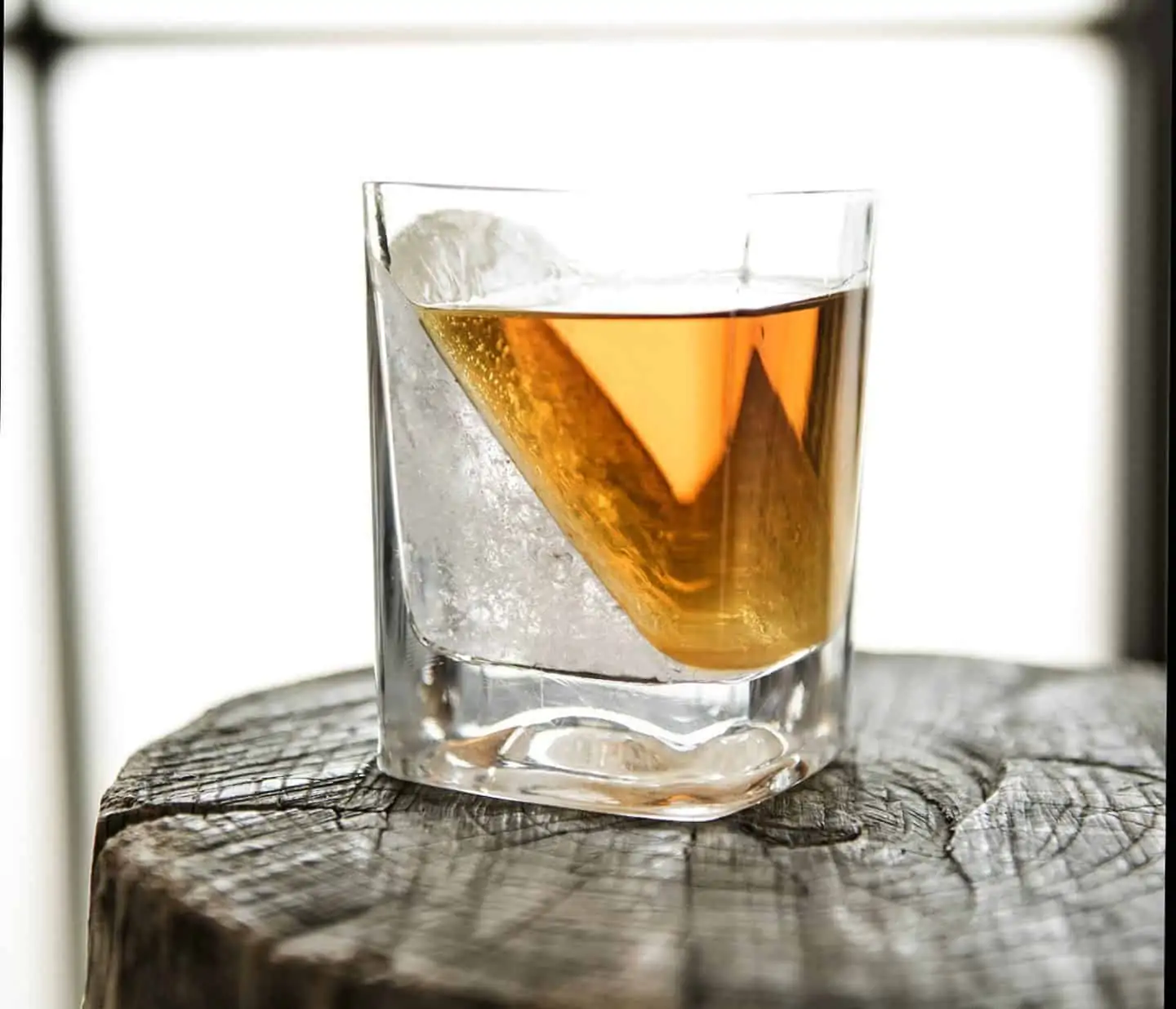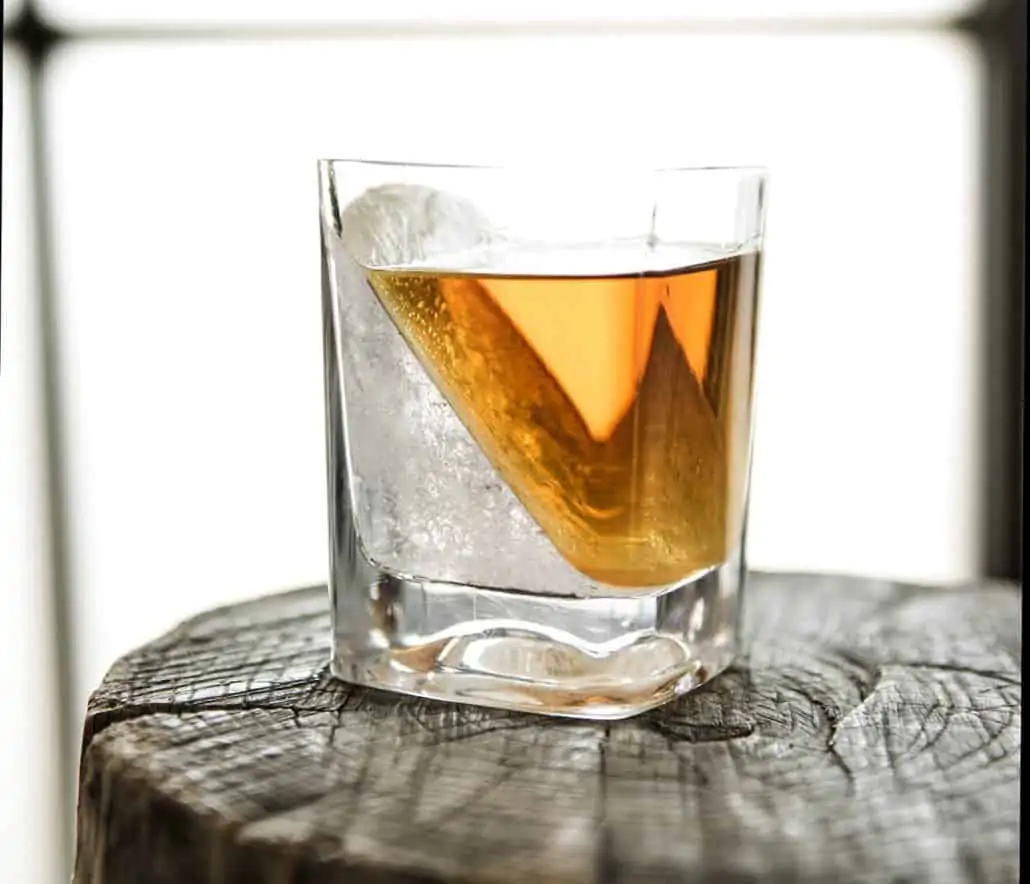 Drinking whiskey is always about more than quenching your thirst, but you can turn it into an art form with this whiskey wedge. Insert the silicone form into the glass, fill it with water, and freeze it. You'll end up with a wedge of ice on one side of the glass. This slant is aesthetically pleasing and it will keep the drink from getting watered down for a while. A two-for-one any whiskey lover will appreciate.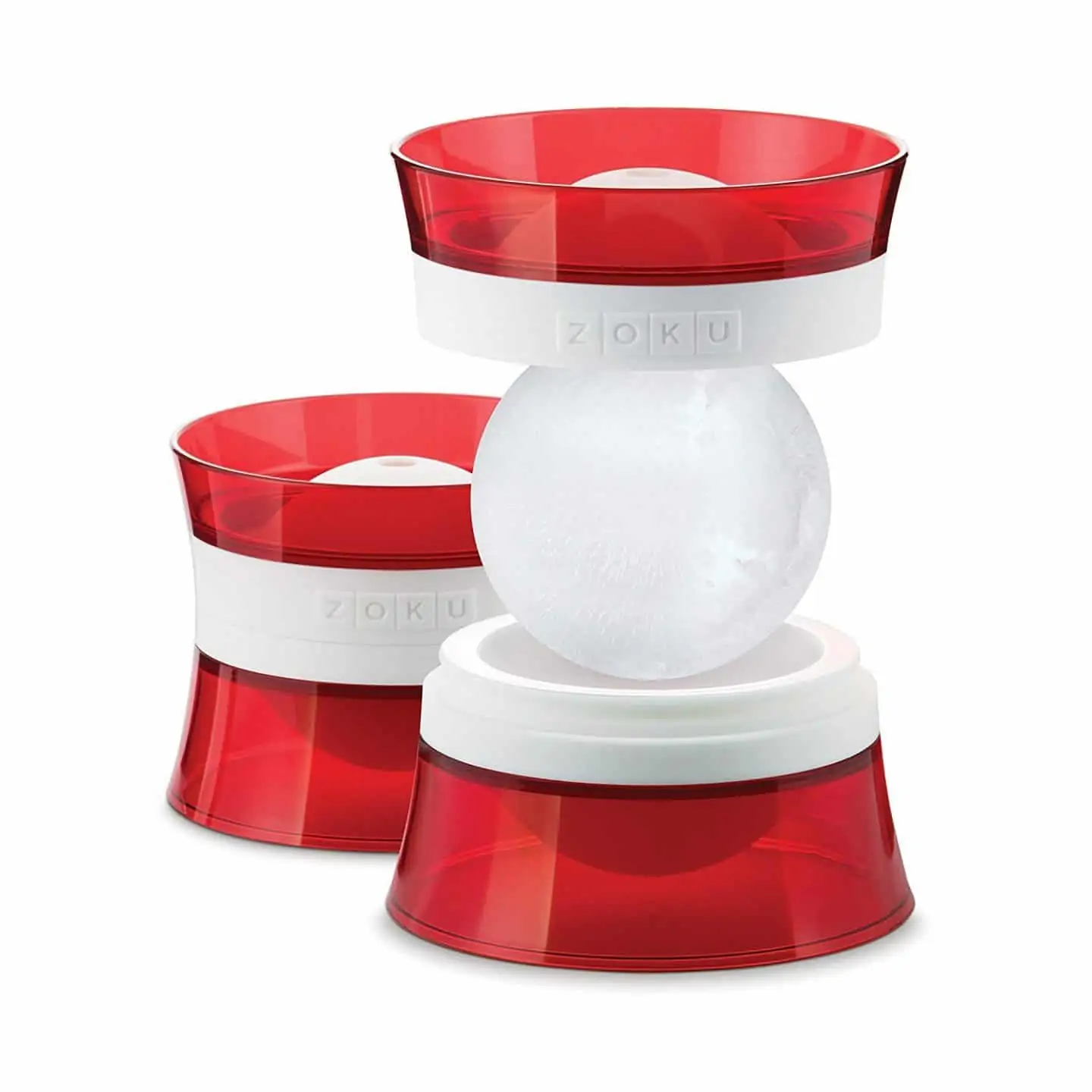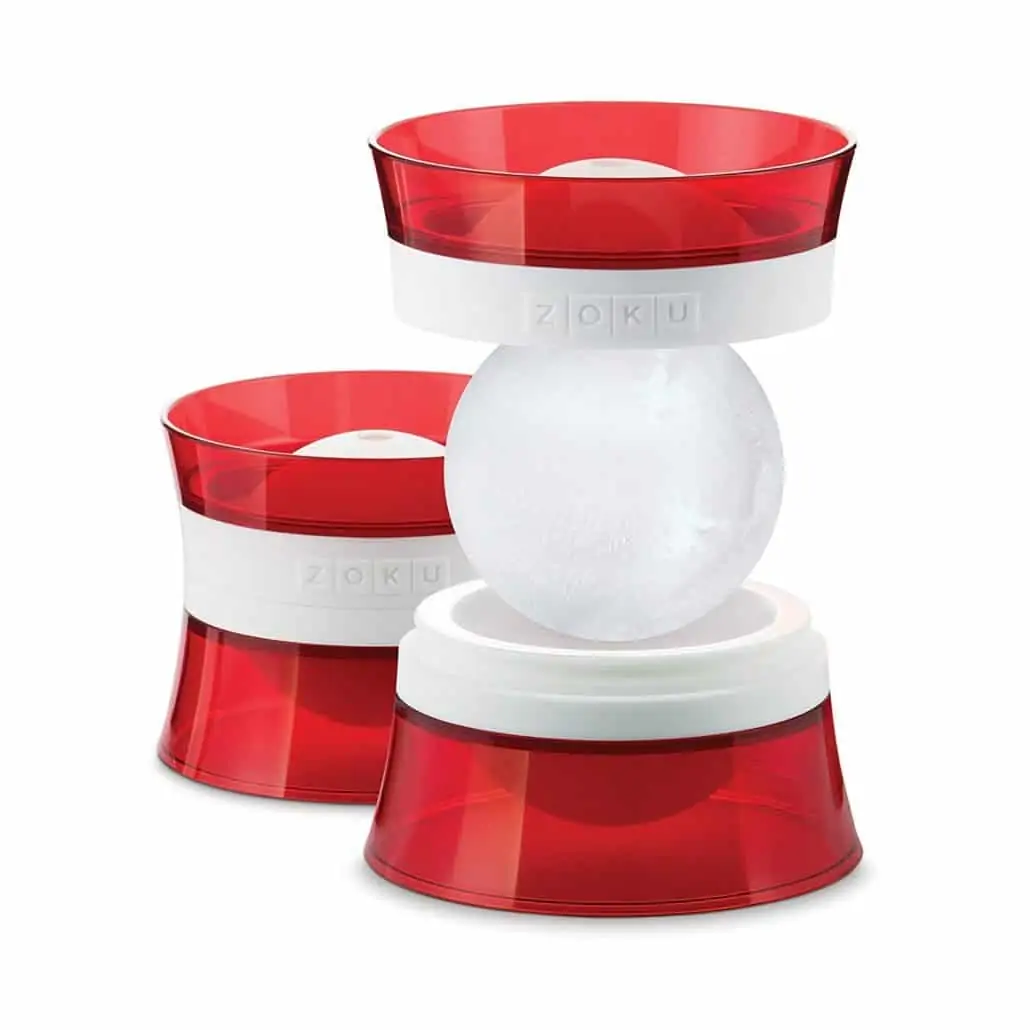 Everyone's seen those high-end bars that serve their drinks with ice spheres. This creates an air of sophistication you simply cannot match with the regular ice cubes you have at home. But with these silicone molds, it is possible to replicate the experience, and any whiskey lover will appreciate it.
If you really want to impress a whiskey lover, give them a tray for making clear ice. Then send them this article making clear ice at home. Clear ice is pure frozen H2O with none of the impurities found in tap water. Drinking whiskey with clear ice allows the whiskey character to shine through.
This is one of the best gifts you can give a whiskey aficionado!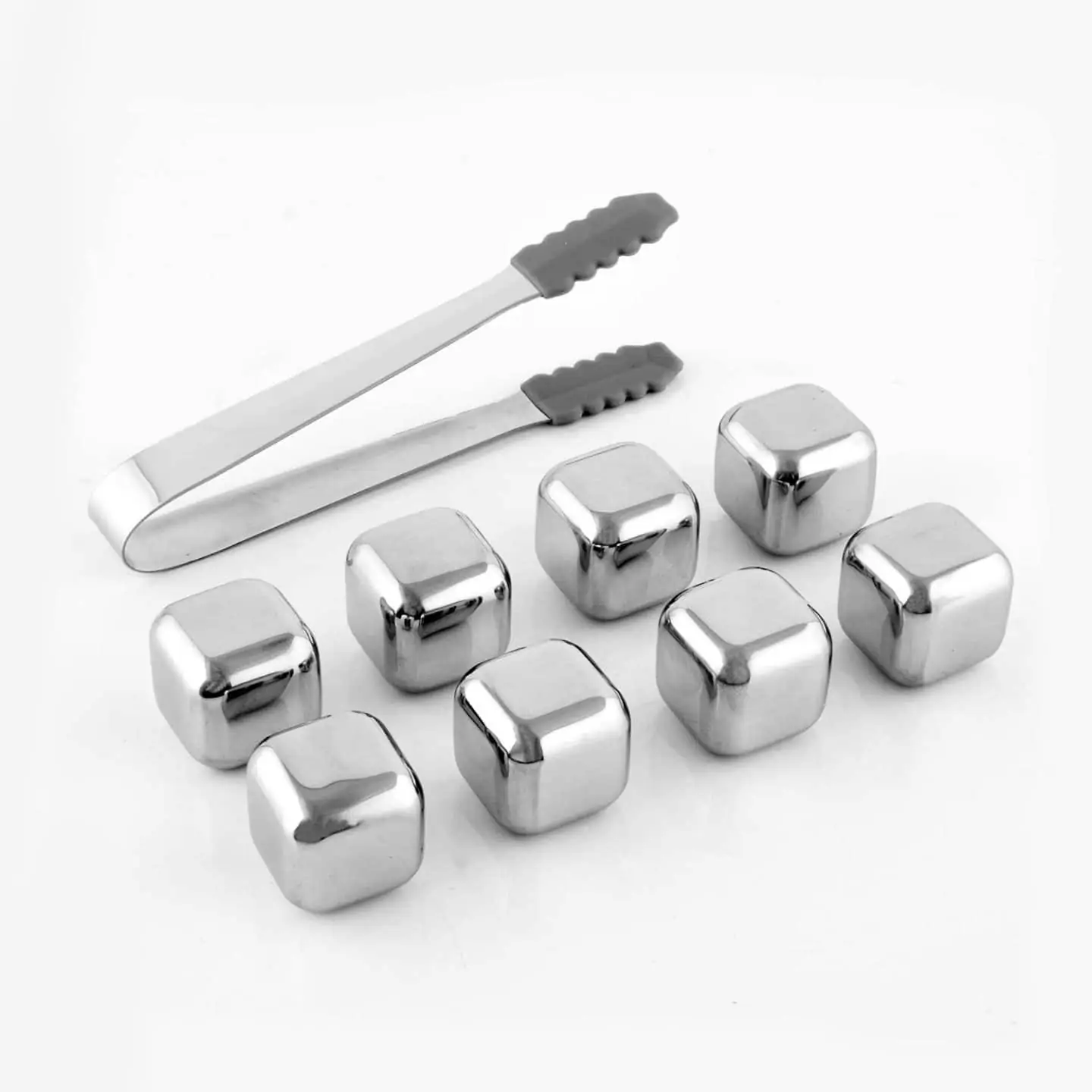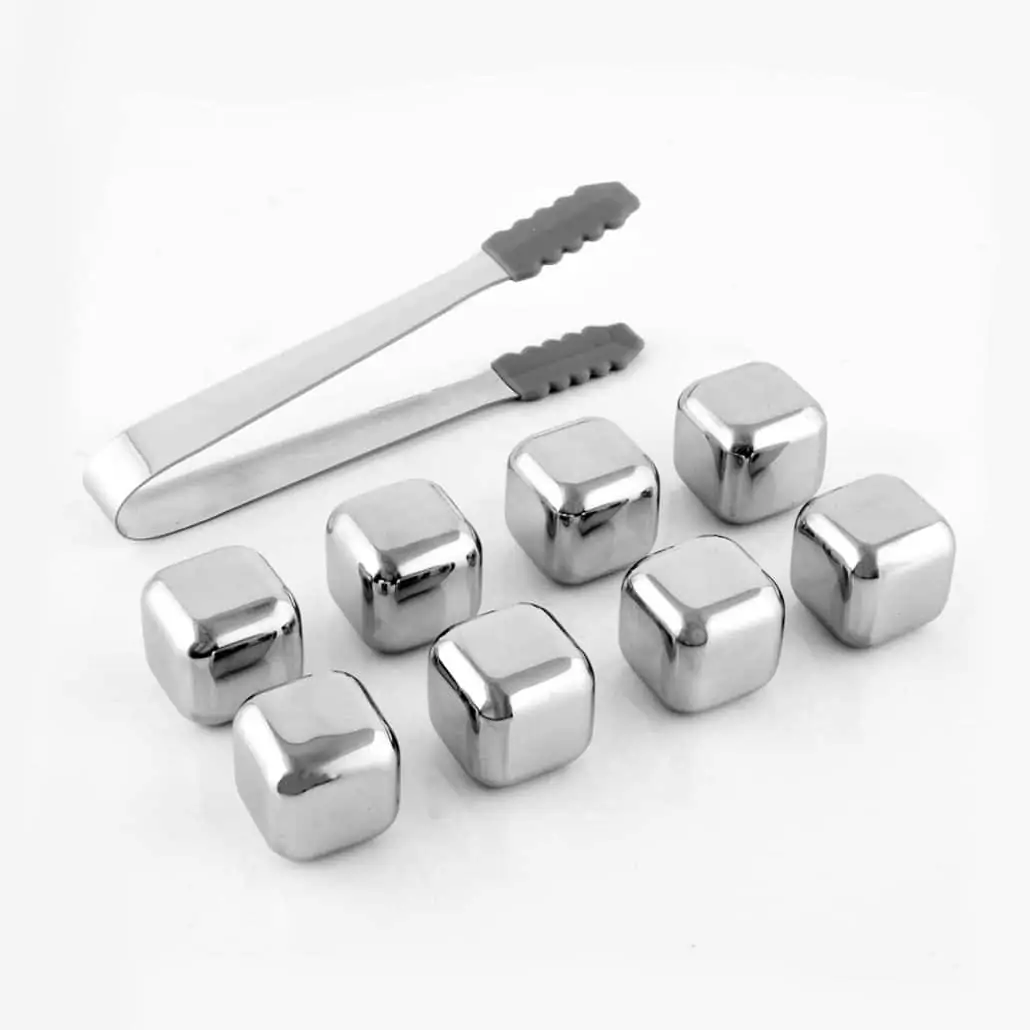 Chilling your whiskey with ice cubes is a balancing act. You want the right temperature, but you don't want to water down your drink. With these stainless steel cubes, you don't need to worry about the latter. The alcohol and water inside the cube help chill your drink, while the hard shell prevents any dilution. These are an affordable yet sophisticated whiskey gift.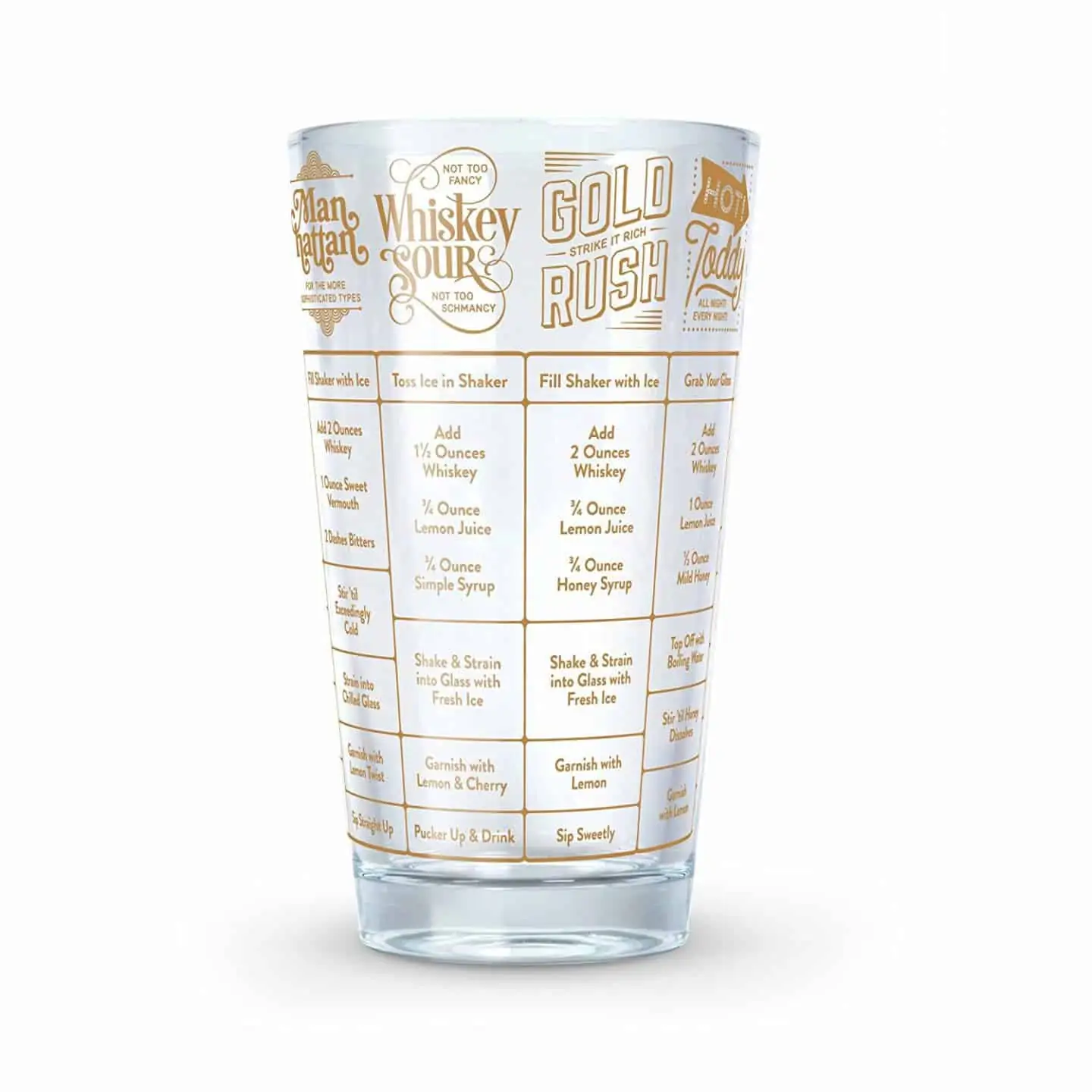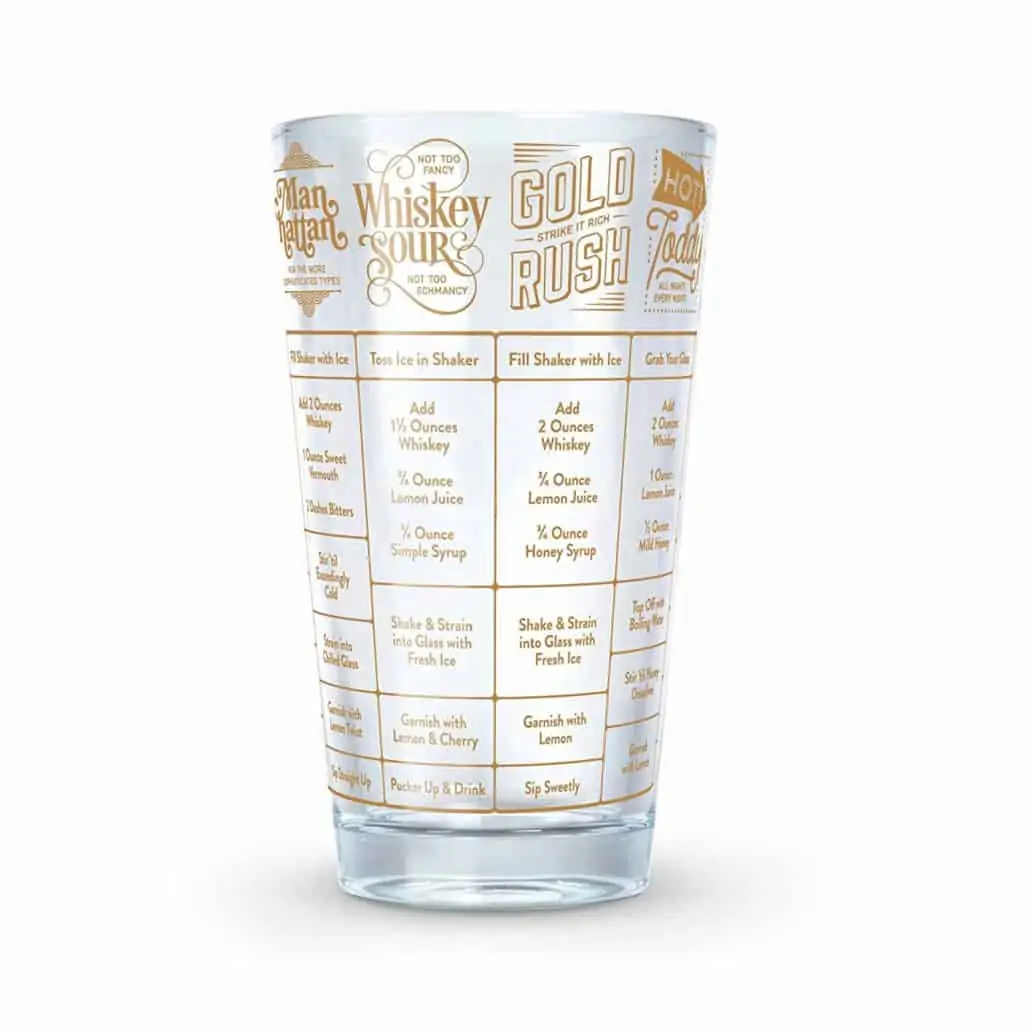 This glass comes with seven recipes printed on it, each one covering a famous whiskey cocktail such as the Old-Fashioned or Mint Julep. For an aspiring mixologist who wants a quick reference, this is a shortcut worth taking. 
Not all whiskey drinkers like to mix. Make sure the person you are buying for enjoys cocktails as well as whiskey straight up.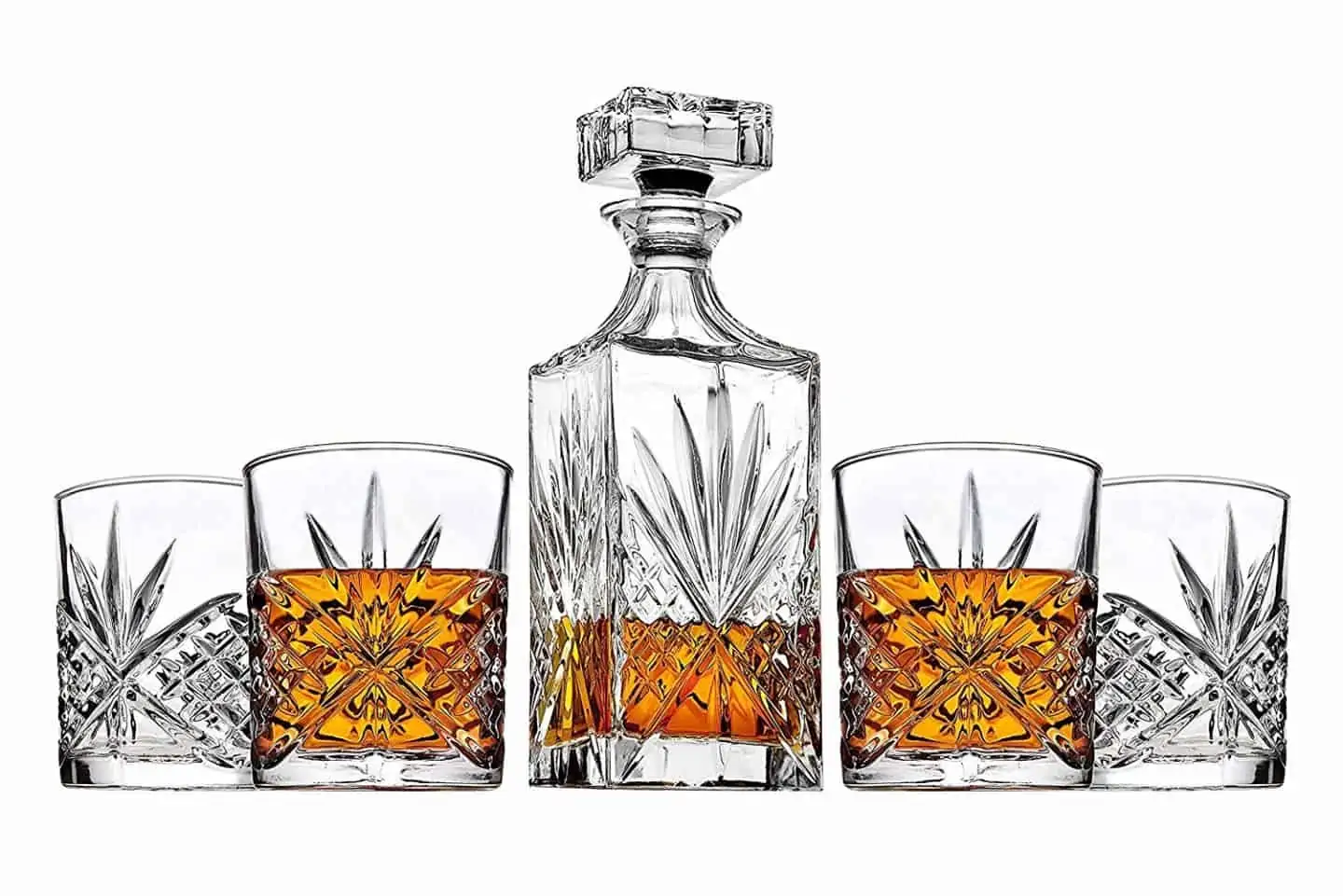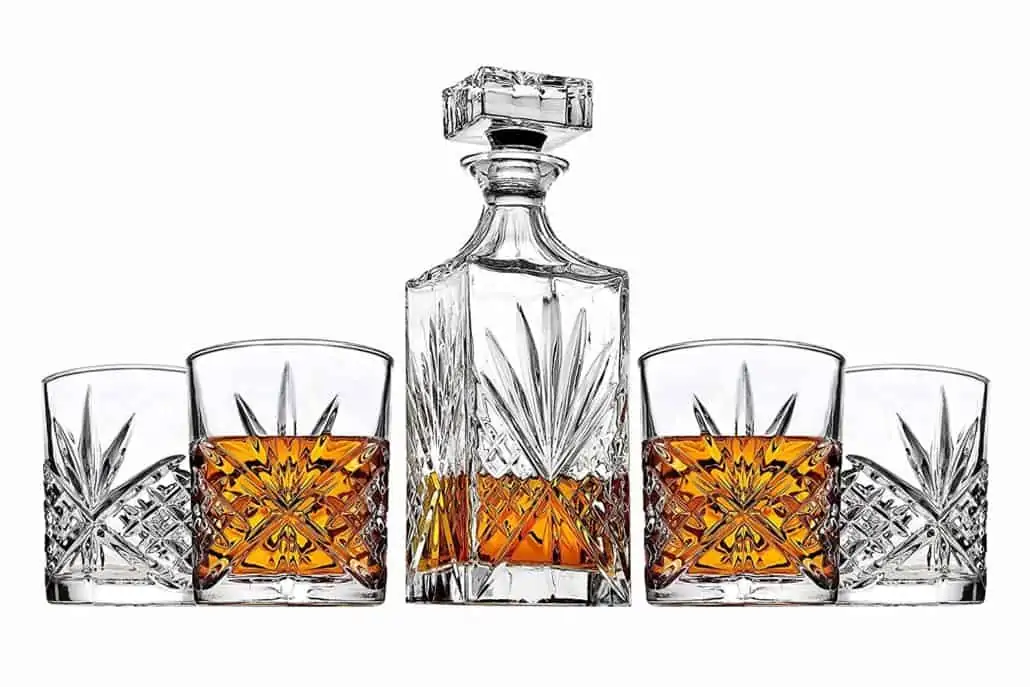 This set, containing a decanter and four double old-fashioned glasses, will elevate any room you place it in. The crystal is handcrafted, giving it an unmistakable touch of luxuriousness. This gift is fit for any occasion and it is sure to become central to the recipient's enjoyment of whiskey.
We'd love a set of these glasses if anyone is interested!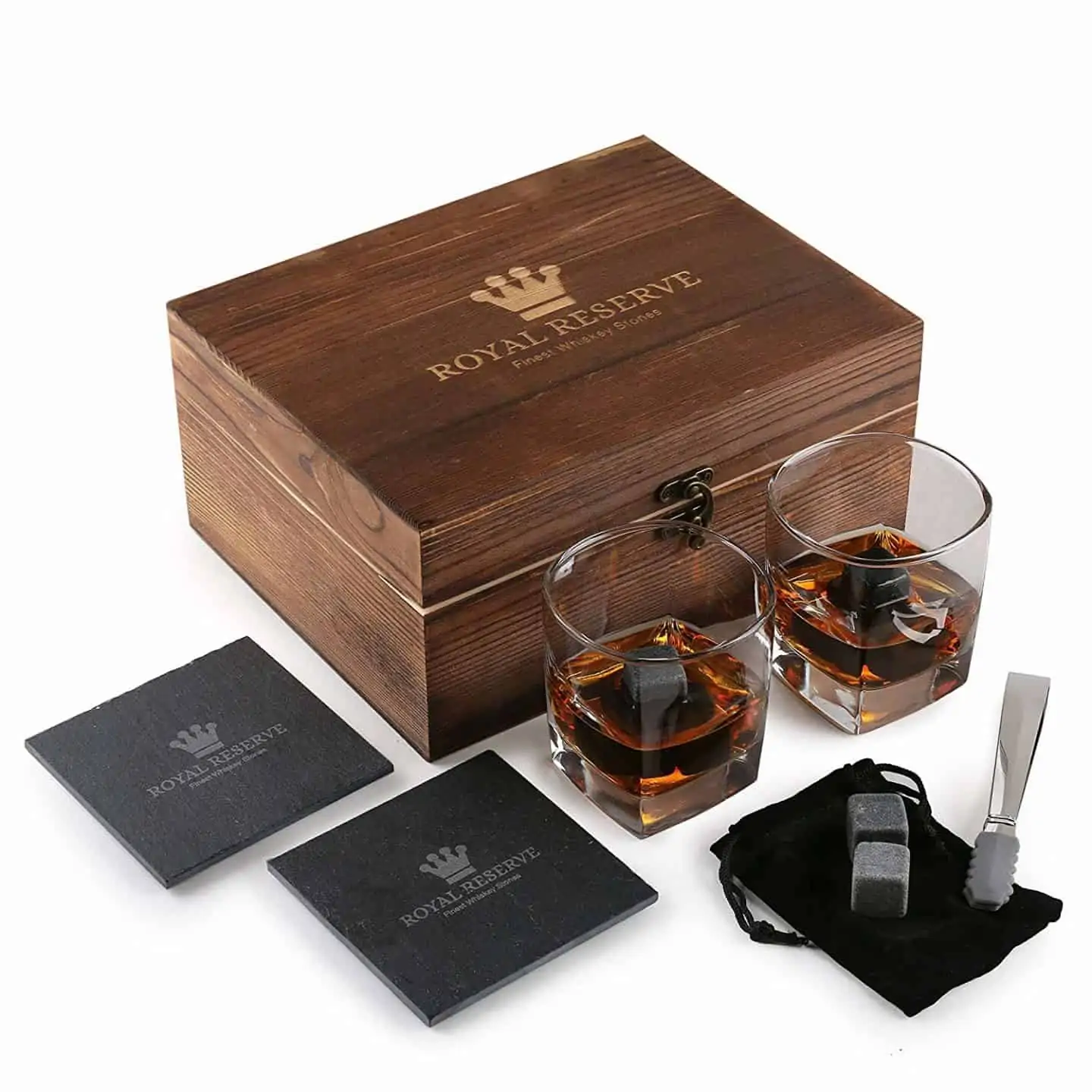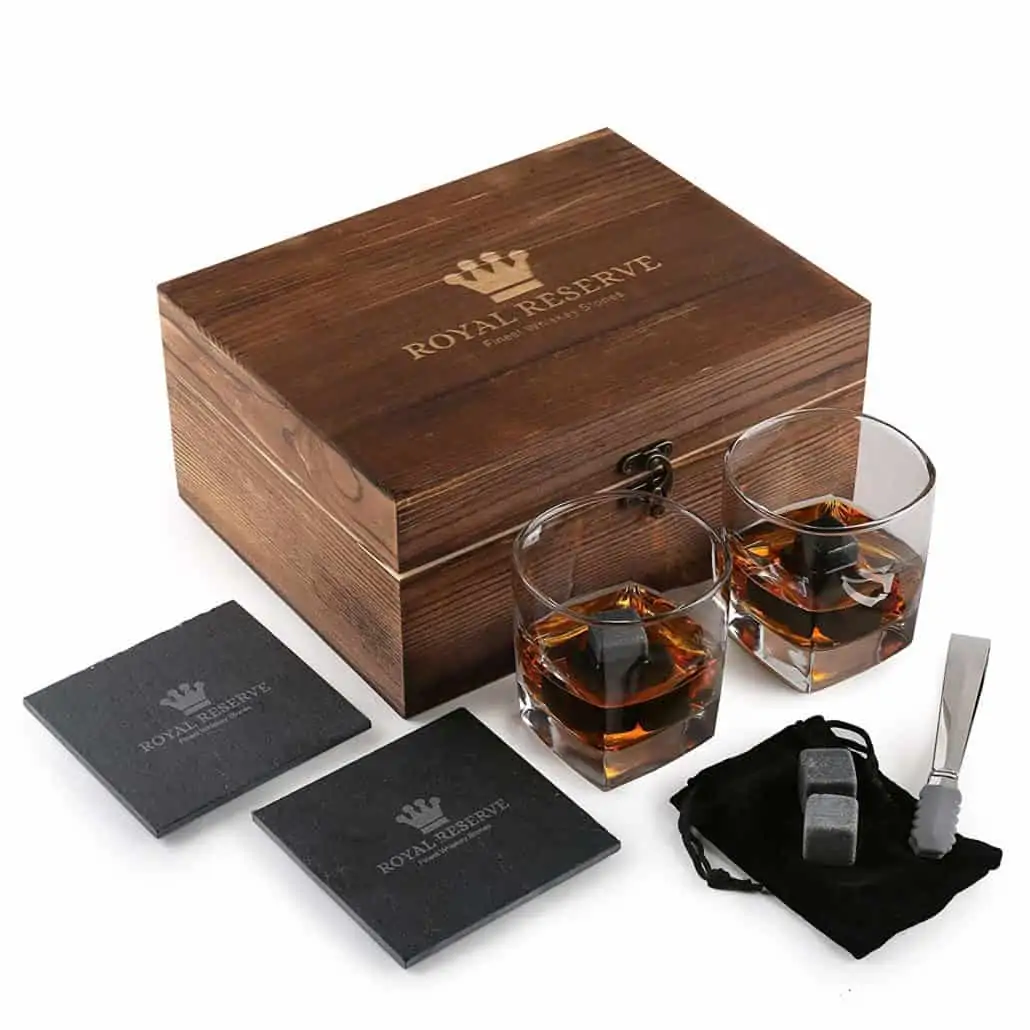 This gift set allows the recipient to have a whiskey on the rocks, literally. The granite stones will chill the whiskey gently, enhancing its flavors and elevating the experience.
Along with the stones, the set comes with two glasses. Packed in a beautiful handmade wooden box, this is a standout among whiskey gift sets. We recommend this as a corporate gift if your boss or client is a whiskey fan.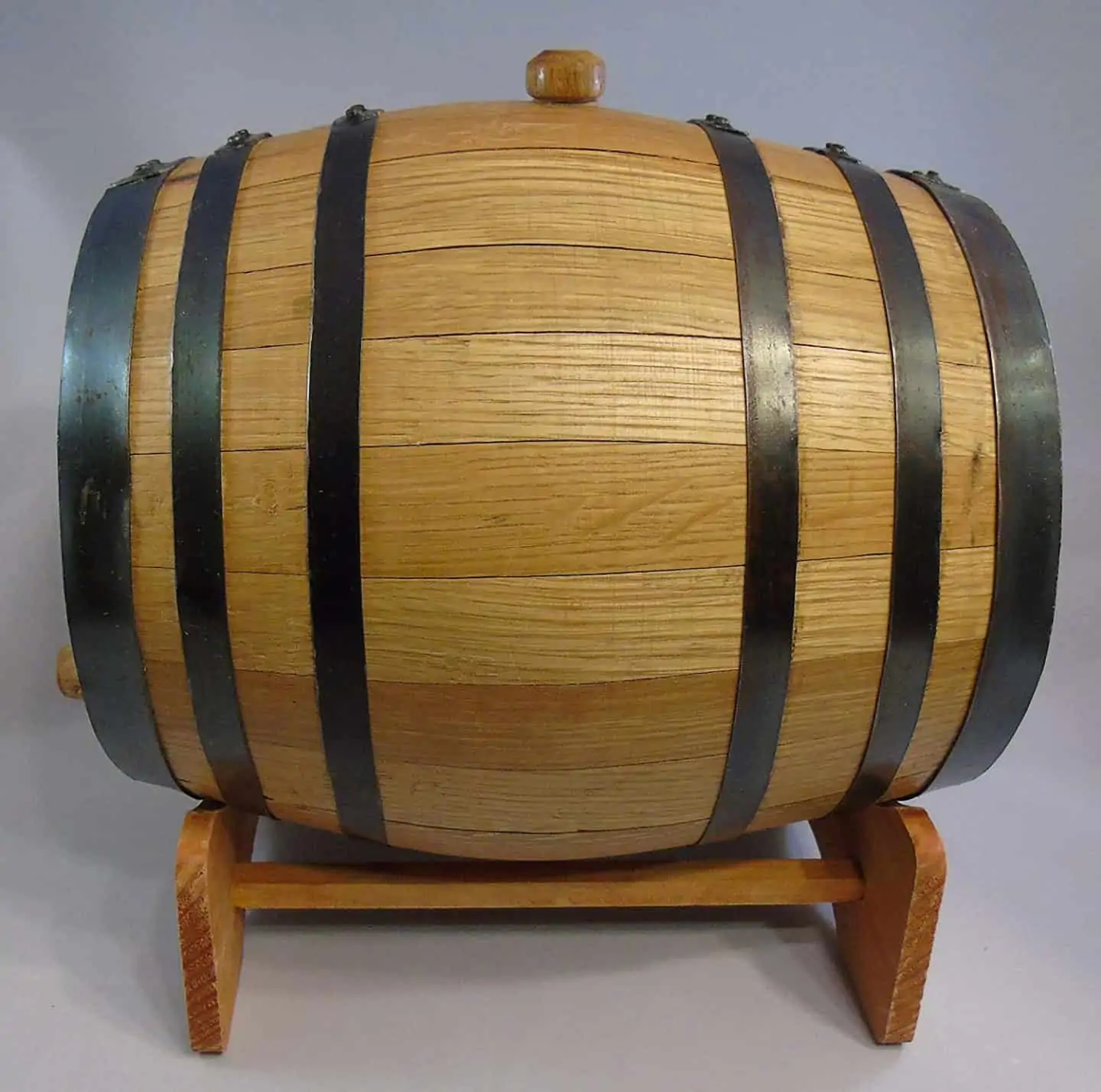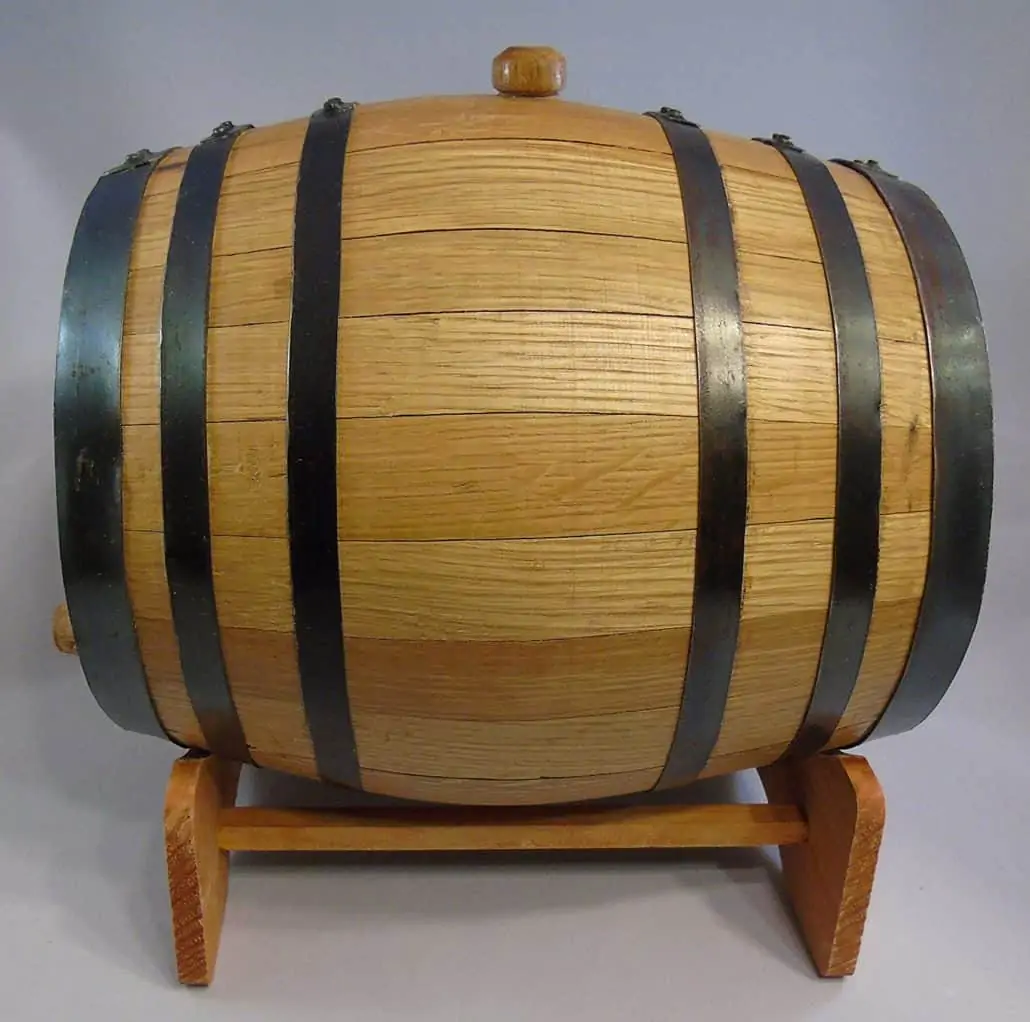 A true aficionado may want to try their hand at aging their own whiskey. This barrel will allow them to do just that, giving them the opportunity to enhance the flavor of their favorite beverage. Since the barrel can also be personalized, this is a gift that will truly be one of a kind.
If you are interested, here is a guide to aging whiskey at home. Here is a list of the best whiskey making kits available online.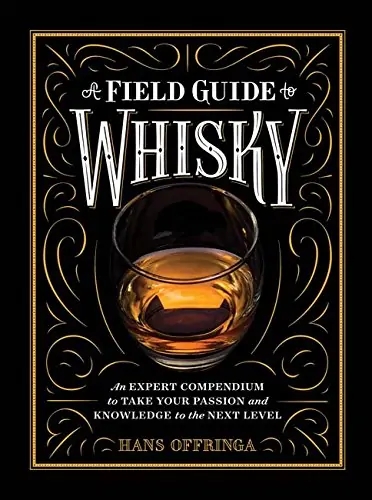 With 324 easy-to-read entries, this guide contains a wealth of information on various topics that are sure to be of interest to any whiskey enthusiast. From the basics of whiskey making to tips and trivia, the book has it all.
It even goes over famous bars and festivals that could be great trip destinations.
Click Here | Learn More About The Whiskey Guide
Tasting Whiskey: An Insider's Guide to the Unique Pleasures of the World's Finest Spirits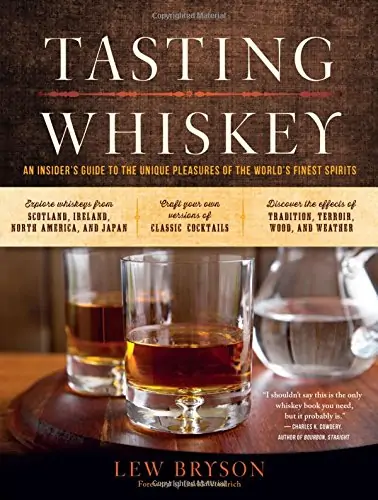 Whether you're buying this as a gift for a whiskey expert or a novice, this comprehensive guide is sure to contain a great deal of valuable insight. It delves into the different varieties of whiskey, looks at the ingredients, distilling techniques, and much more. It also offers practical advice on serving whiskey, food pairings, and so on.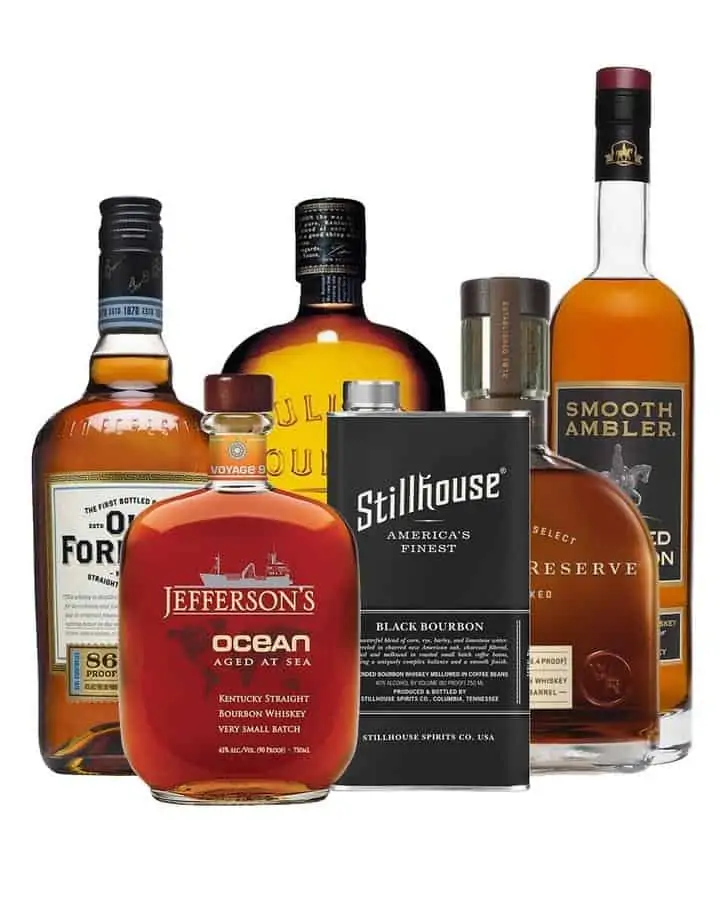 The first two whiskey gifts on our list are no brainers. We can think of few things better than a monthly shipment of the finest brown liquor.
Reserve Bar has a number of great whiskey of the month options, so you can choose the one that will give your whiskey lover the biggest smile.
Do they love craft bourbons? You can select a bourbon subscription box for them here. Are they more interested in top-end scotches? You can learn more about what Reserve Bar offers scotch lovers here. Or maybe you need a gift for someone who dabbles in moonshine. Reserve Bar even has a monthly delivery for that unique drink.
Any of these whiskey gifts are sure to make a big impression!
Jim Murray's Whiskey Bible 2019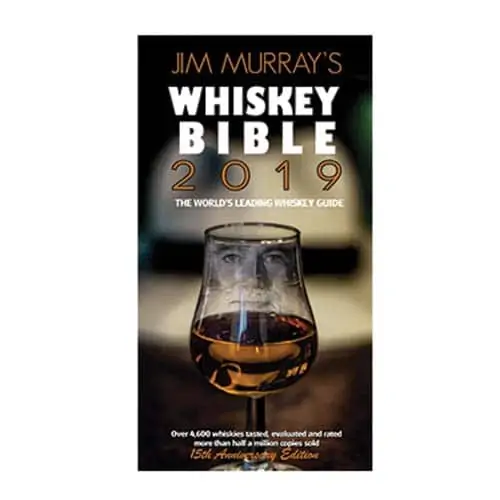 Jim Murray is one of the most famous names among whiskey critics. He has published numerous books, but the Whiskey Bible is his biggest claim to fame.
It's an ongoing project, and each new edition contains fresh entries, covering the whiskeys that Murray has discovered in the meantime. Murray is honest with his reviews, and his prose guarantees a pleasurable and useful read.
Click Here To See More About This Whiskey Book
Whiskey: A Spirited Story with 75 Classic and Original Cocktails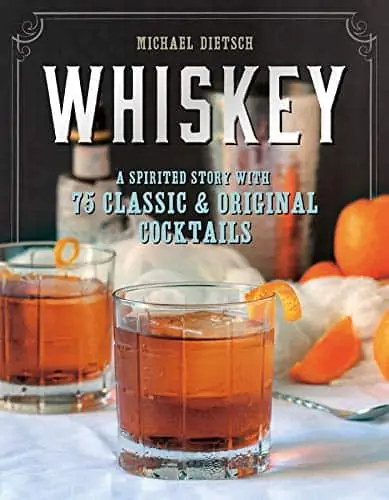 Whiskey is outstanding on its own, but it's also the basis of many amazing cocktails. This book provides recipes for 75 of them, from old-style favorites to modern mixes. The author covers them in chronological order and provides a bit of history as well.
This book will provide endless inspiration and is a great gift for cocktail lovers.
Hacking Whiskey: Smoking, Blending, Fat Washing, and Other Whiskey Experiments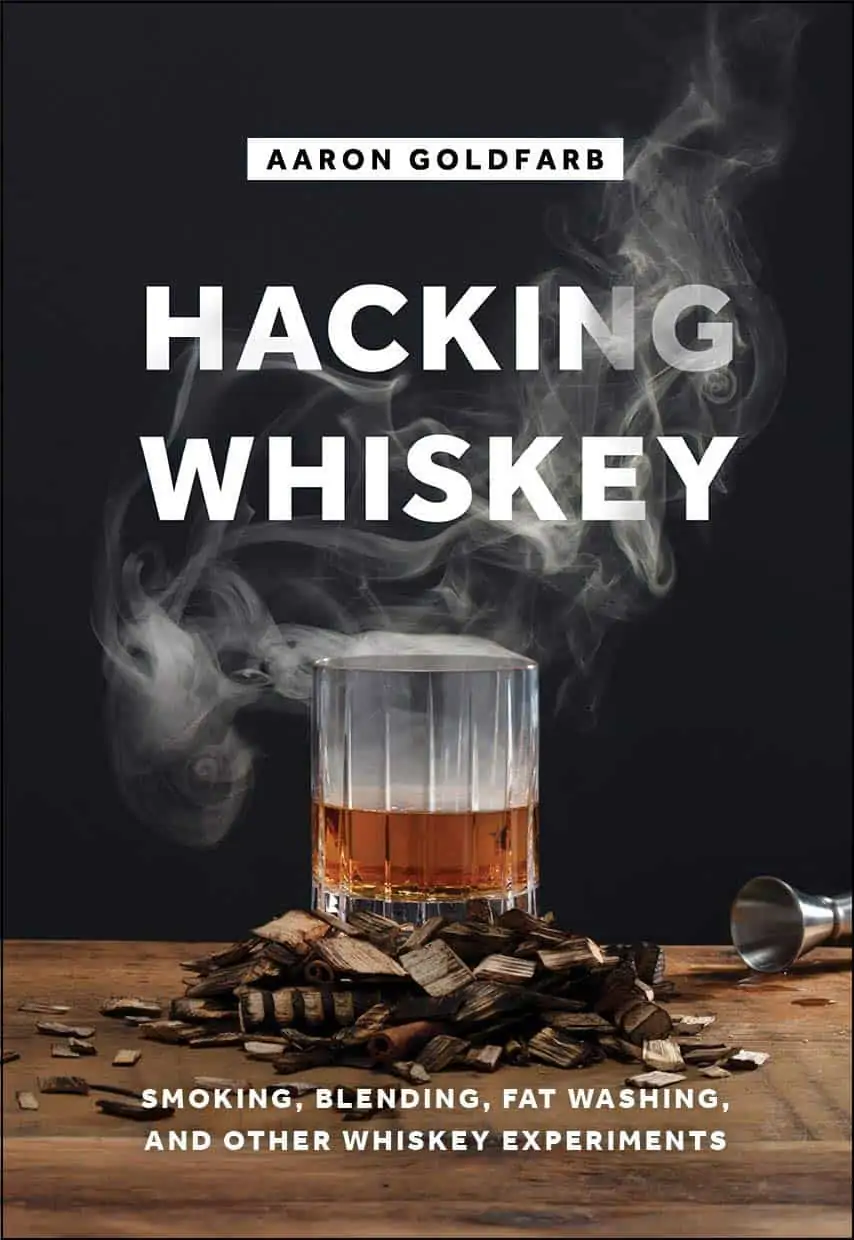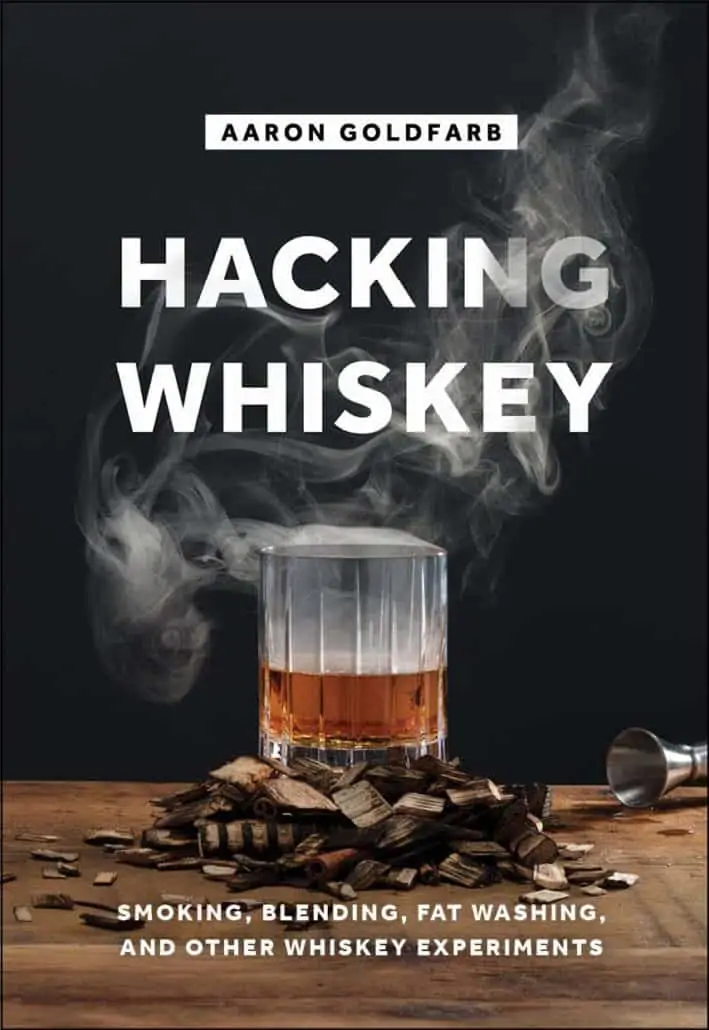 This is a book about whiskey, but it is unlike other books of this kind. Hacking Whiskey is about experimenting and finding new and unusual ways to enjoy this spirit. If you know a whiskey lover who thinks they've tried it all, giving them this book will change their mind.
101 Whiskies to Try Before You Die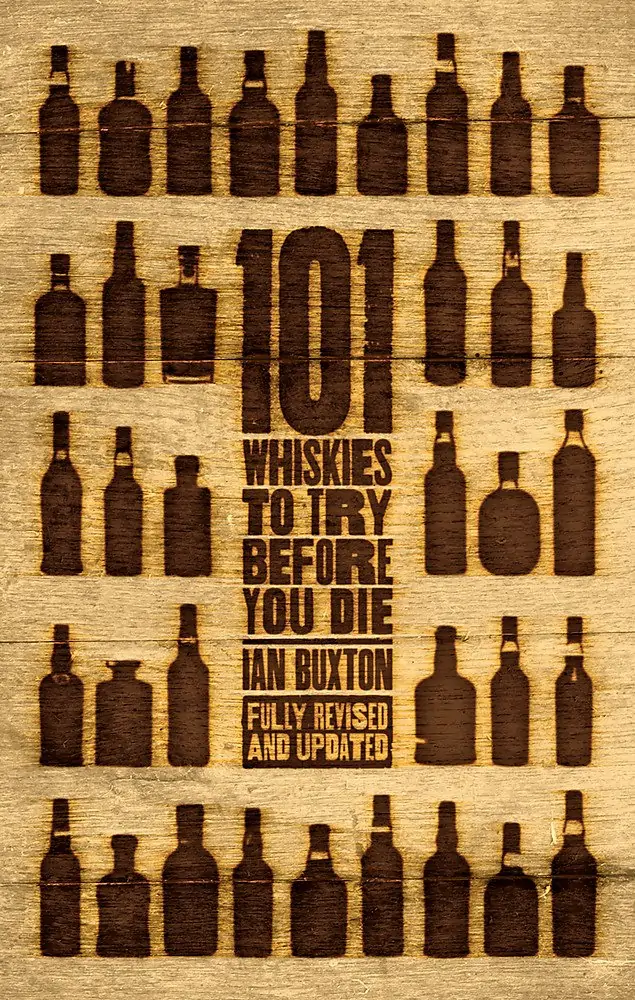 As the title implies, this guide proposes a list of whiskeys any aficionado should try. But what makes it truly worthwhile is the fact that it avoids any absurdly expensive or limited brands. Instead, it focuses on realistic options, something a person truly can get their hands on with a little bit of effort.
Whiskey Bottle Cufflinks
If you're buying a present for someone who wears their heart on their sleeve, these cufflinks will allow them to literally show their affection for whiskey. Shaped like bottles, they leave no doubt about the wearer's drink of choice. This is a neat accessory that is sure to draw a smile.
Whiskey Sour Pickles
What do you get when you combine rye whiskey and pickles? The answer is – a truly unique product. If you know someone who appreciates both delicacies, this can be a great gift option. While these pickles are an acquired taste, they are certainly an unforgettable experience.
Want to see how this whiskey gift is made? Check out the video here.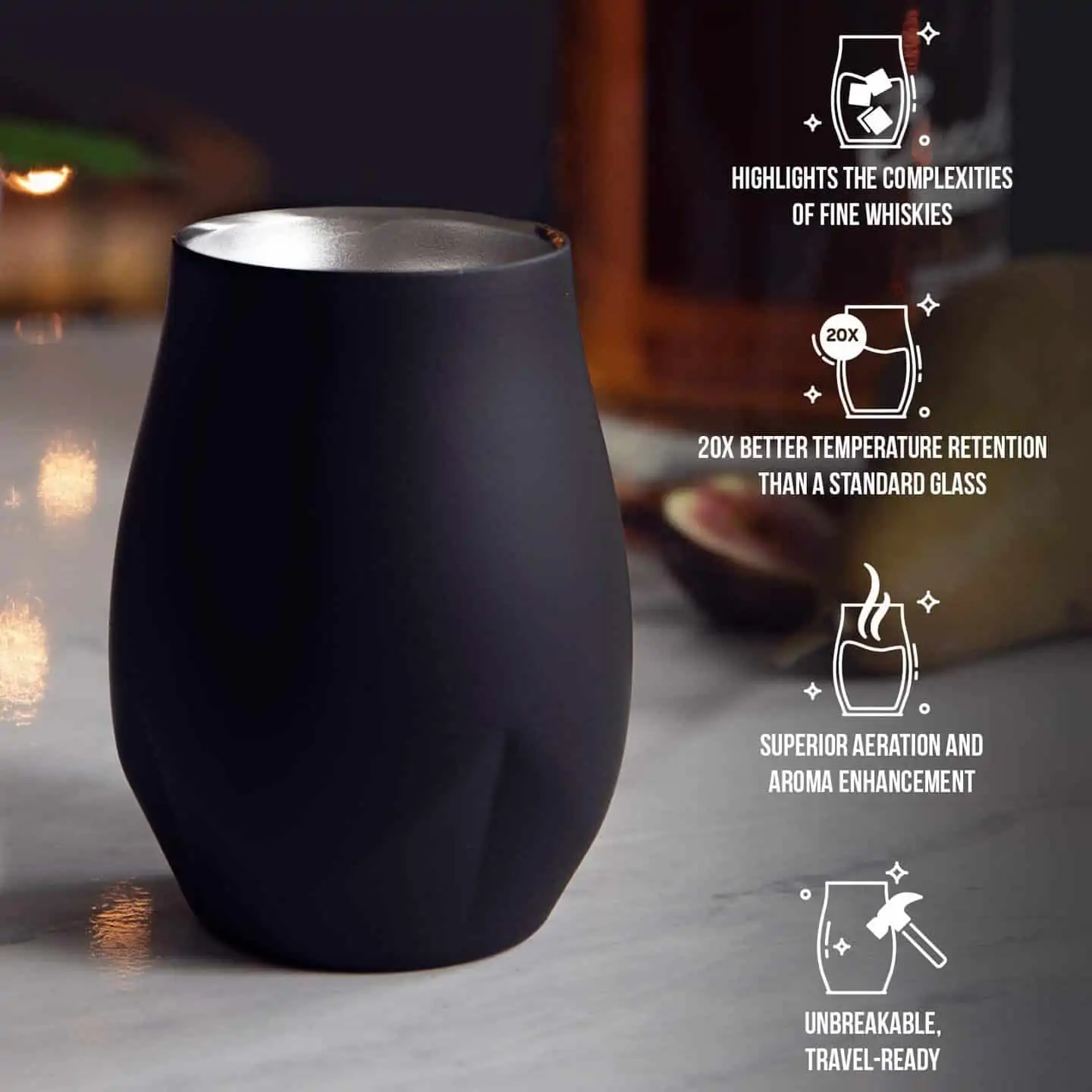 The key to understanding and enjoying whiskey is the aroma. The complex smells of great whiskey call to mind chocolate, smoke, leather, lemon, cinnamon, and a range of other amazing odors. The proper whiskey glass allows you to channel and concentrate those aromas so they are easier to identify and enjoy.
The BrüMate is a great option for "nosing" your whiskey. The tulip shape of the inner wall of the glass is perfect for capturing the essence of a fine whiskey and delivering it to your nose. The sturdy construction is perfect for people who enjoy their whiskey outside.
You can see the latest price here. 
Whiskey Candle
Whiskey isn't just about the taste, it's also about the smell. And with this candle, one can fill the room with the unmistakable aroma whenever they want to. Combining notes of alcohol, oak, and peat, this candle creates the impression that there's a whiskey barrel nearby.
Time and Oak Signature Whiskey Elements
Among the more interesting whiskey accessories out there, these elements allow anyone to easily fine-tune the taste of their whiskey. You simply need to drop one in the bottle and wait for a day or two. This will add the flavor that you'd normally get from aging the whiskey in a barrel.
"Probably Whiskey" Mug
This mug is a great gift for any whiskey aficionado with a sense of humor. With the witty message printed on the side, it is sure to amuse anyone who reads it. In addition to the fun factor, the mug is also versatile and sturdy.
Check it out here.
Corkcicle Cigar Glass
Many people who enjoy a shot of whiskey like to have it with a cigar. The two simply go well together. Thanks to its built-in slot, this glass provides a convenient way to do so. The slot will hold the cigar in place, making sure it doesn't slip and fall to the side.
Click here to see this fun gift for whiskey lovers
Whiskey Barrel-Aged Coffee
When coffee beans are aged in a whiskey barrel, their aroma and flavor take on a special note. These high-quality Sumatra beans provide you with an enriched coffee-drinking experience and leave a lasting whiskey finish. It'd be difficult to find a more fitting present for fans of both beverages.
Jack Daniel's Poster
There are many brands of whiskey out there, but few have the name recognition of Jack Daniel's. That is what will make this poster a welcome sight in the home of any whiskey lover. The recipient just needs to frame it, and they'll have an outstanding wall decoration.
More Whiskey Gift Ideas
As you can see, there are plenty of interesting directions you can take with these presents. Whether it's a nifty accessory, a good book, or one of the other options, these are all remarkable gifts for whiskey lovers. And should you wish to create your very own whiskey gift set, you can always add a bottle of the recipient's favorite brand.
If you are looking for a bottle of whiskey to gift, please see our article about the best bourbon whiskeys and best Irish whiskeys. Check out this article if you want to see a list of the best whiskey of the month clubs.