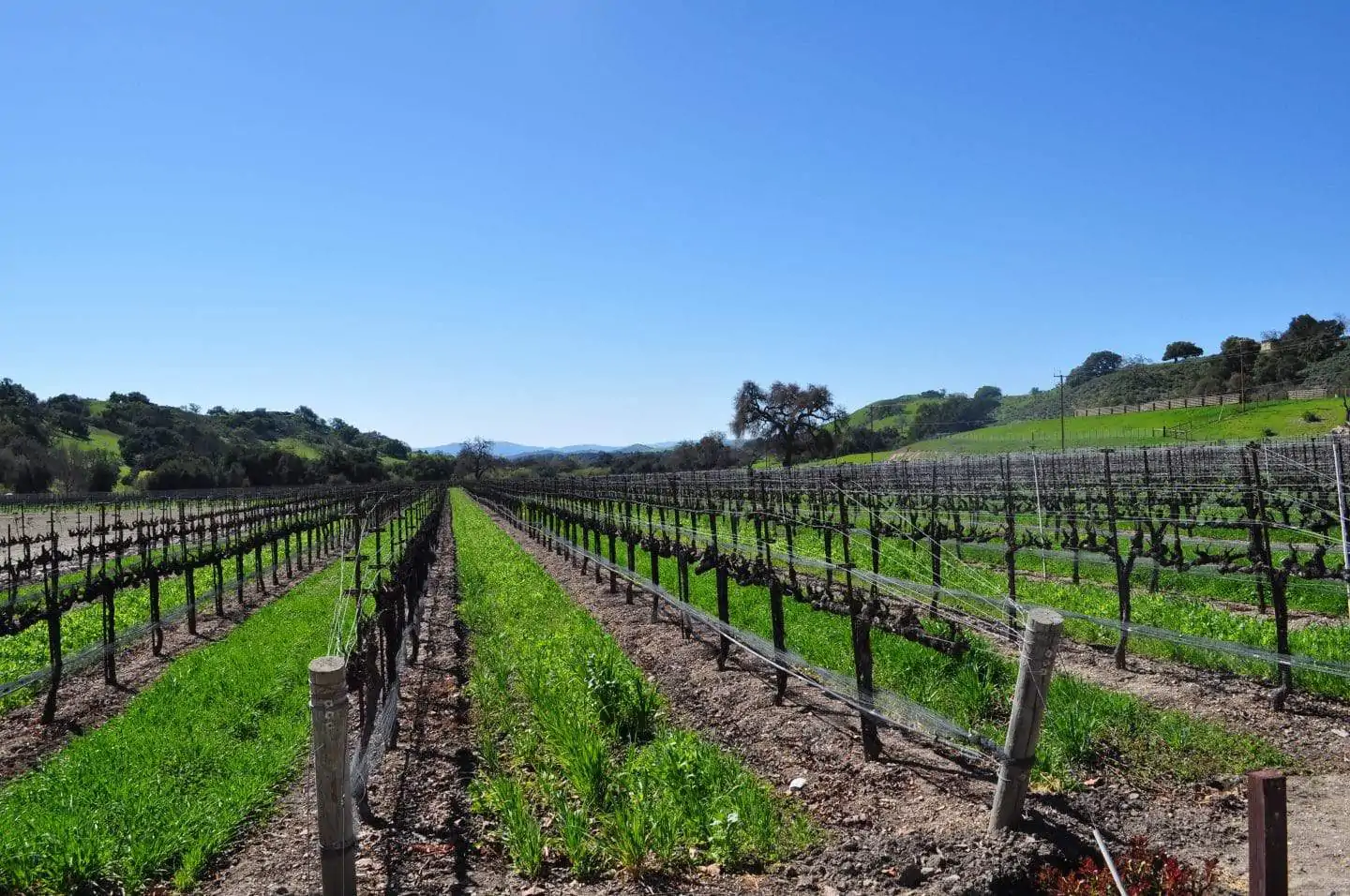 Finding discount wine tasting in Santa Barbara or really any Santa Barbara winery deals can be tough these days. Wineries know they can charge $15 or $20 for wine tasting and visitors will still pour through the doors.
While Napa leads the way in pricing tastings, the Santa Barbara wineries are not far behind. It's common now to find wine tasting fees of $25 or more at the local wineries. If you want to add a cheese pairing or receive a private tasting, you can end up paying over $50 per person.
We know what a pleasure it is to go wine tasting in Santa Barbara County. We want you to experience that joy. We also want you to keep money in your pocket so you can buy some of the wine you taste. That's the reason you are there right? You want to bring a few bottles home to share with your friends and family.
We partnered with the Priority Wine Pass to bring you a fun Santa Barbara wine tasting plan with great discount wine tasting options. These Santa Barbara winery deals include 2 for 1 tastings, discount on wine purchases, even complimentary wine tasting.
Wondering why we choose to partner with the Priority Wine Pass? Find out here.
You'll start your discount wine tasting tour of Santa Barbara in Los Olivos. The small town has over 20 tasting rooms. You can walk between most tasting rooms here.  Los Olivos also has great food options and a nice inn. We like to taste at a few wineries here and then grab lunch for a picnic at a winery out of town.
Discount Wine Tasting Santa Barbara
Nielson by Byron Winery and Vineyard
(Priority Pass Winery Deal - 2 for 1 Wine Tasting - 10% off Wine Purchase)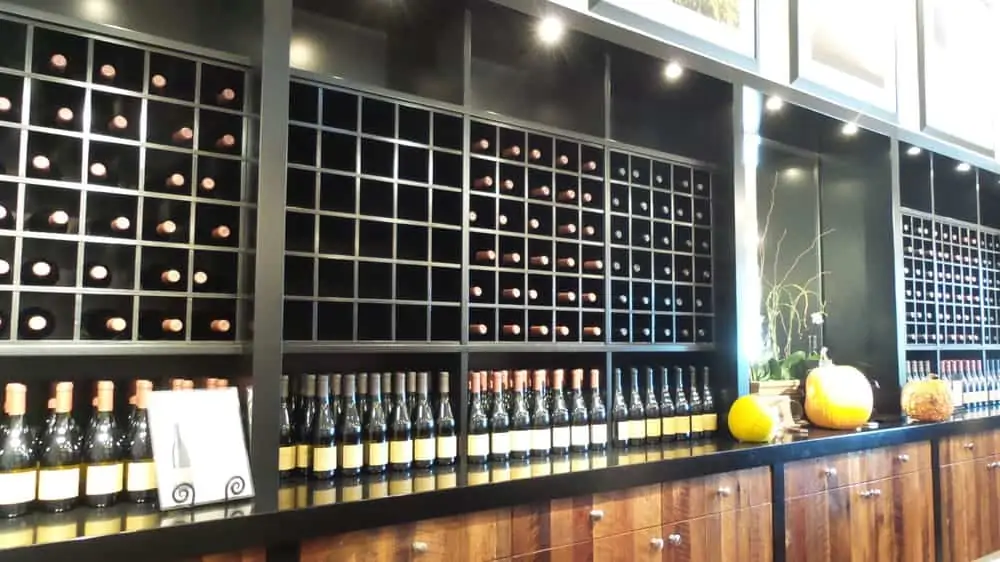 Pinot Noir exploded in popularity nationwide after the movie Sideways. Sideways captured the beauty and laid-back culture of Santa Barbara wine country. The movie also focused on the beauty and complexity of the Pinot Noir grape. Nielson is the perfect place to start off our exploration of Santa Barbara's wines and the importance of Pinot Noir.
The winemaker at Nielson is just as obsessed with great Pinot Noir as Miles was in Sideways. You can taste a number of different site-specific Pinot Noir offerings at Nielson. This allows you to experience the impact of terroir on the wine.
If you aren't a fan of reds or you don't love Pinot Noir, Nielson has excellent Chardonnay and Rhone Varietals for you!
The tasting room staff is friendly and attentive. If you are new to wine tasting, use this stop to ask questions and get comfortable with the wine tasting routine.
Byron Wine To Try @ Home: Byron Nielson Vineyard Pinot Noir 2013
J. Ludlow Vineyard
(Priority Pass Winery Deal - Complimentary Tasting - 10% off Winer Purchase)
This is a fun and lively tasting room. They are located right in the heart of downtown Los Olivos at the intersection of the town's main roads. This is one of the newer tasting rooms in the area. The winery is owned by a husband and wife team who also own the Westerly Stud Ranch.
The winery is owned by a husband and wife team. They entered the wine business and found a highly regarded winemaker to help them achieve their vision. The focus on Bordeaux varietals.
J. Ludlow Wine To Try @ Home: 2009 J Ludlow Vineyard Santa Ynez Valley 'Jane' Merlot 750 mL
At this point, you will want to refuel. Take a break a get lunch. We like to pick up a sandwich at Panino across the street from J. Ludlow. Another great option is the Los Olivos market. The gourmet market is on the way to our next stop.
Discount Wine Tasting Santa Barbara | Foxen Trail
Now it's time to find some Santa Barbara wine tasting deals a little farther north on the Foxen trail. This is a beautiful rural road that winds through rolling vineyards dotted with Oak trees. You may want to pull over and take in the panoramic views on your way.
Zaca Mesa Winery
(Priority Pass Winery Deal - Complimentary Tasting and 10% off wine purchase)

Our first stop on the Foxen Trail is Zaca Mesa. This winery is rich in history and continues producing top quality wines. The vineyard and wineries were established in the late 1970's. They were only the third vineyard in the area. It's hard to imagine so few wineries today!
Zaca Mesa has a nice large tasting room with a roomy patio area outside. There is an oversized chessboard surrounded by picnic tables. You can find a nice picnic table outside to enjoy your wine. Zaca is a top-notch Rhone Varietal producer. They offer a number of wines at varying price points. Make sure you walk around to the front of the winery. There are stunning views of the valley and vineyards from the front.
Zaca Mesa Wine To Try @ Home: Zaca Mesa Santa Ynez Valley Syrah 2011
Foxen Vineyard
(Priority Pass Winery Deal - Complimentary Tasting and 10% off wine purchase)
Our next stop is a little further up on the Foxen wine trail. Yes, there is some connection between the winery and the Foxen Canyon name. If you ask at the tasting room, they will be happy to explain it!
This winery actually has two tasting rooms that aren't far from each other. They are both on Foxen Canyon Rd. There is a modern facility built in 2009 that is fully solar powered. It has a large comfortable tasting area and some outdoor seating.
We prefer "The Shack". This is the original tasting room a little further down the road. The tasting counter is in an old farm building from the 1800's. Tasting here puts the "country" back into wine country and we love it.
Foxen pours excellent wines. We are partial to their white wines. Their chardonnay, sauvignon blanc, and Chenin blanc are all excellent. The atmosphere of the shack and the excellent wines make for a memorable Santa Barbara experience.
Foxen Wine To Try @ Home: Foxen Block UU Bien Nacido Chardonnay 2014
We end our tour of great discount wine tasting Santa Barbara here. There are many amazing wineries to visit in Santa Barbara. We hope you can use our itinerary as a starting point to build a great discount wine tasting adventure!
You can find more great Santa Barbara wine tasting deals throughout partner the Priority Wine Pass. Make sure you enter our code CWA15 with you sign up for the pass. You receive a special discount with the code.