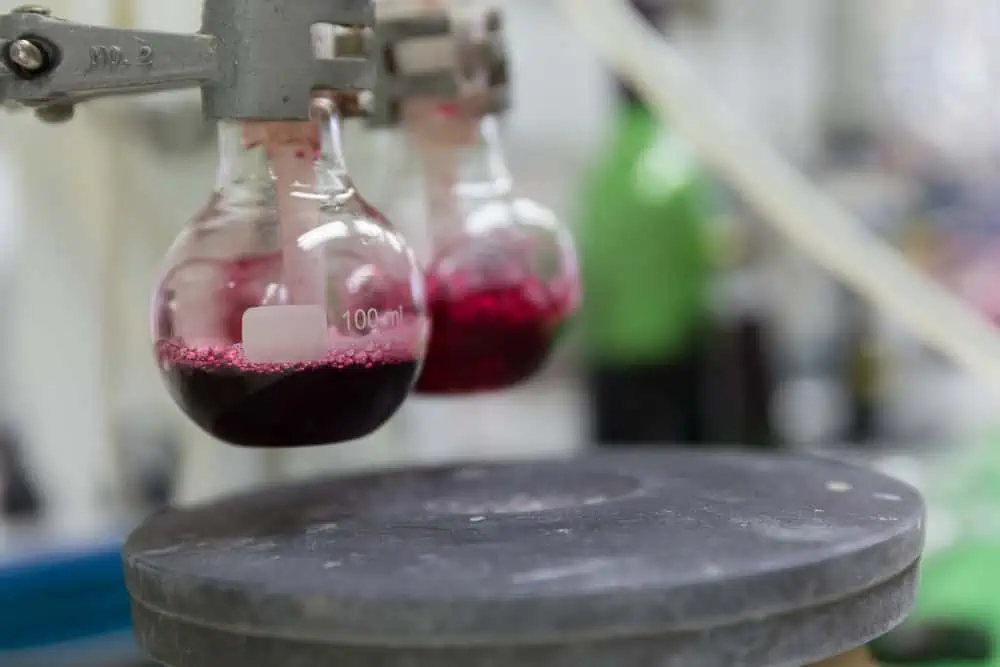 The Art and Science of Winemaking: A Novice's Guide
Wine is a divine nectar that has captivated our senses for centuries. But have you ever wondered about the journey from vine to glass? The winemaking process, steeped in tradition, has evolved significantly, incorporating scientific advancements and technology to refine its craft. We will pull back the curtain and explore the fascinating world of winemaking.
The Birth of Wine: From Grape to Fermentation
Wine's journey begins in the vineyard. For Old World wineries, the vineyard drives quality. The type of grape, the climate, the soil, and the winemaker's farming techniques all contribute to the wine's unique character, a concept known as 'terroir.' New World wineries are more apt to use science and technology to shape their wines.
There are benefits and drawbacks to both approaches. As you will see below, science, specifically chemistry, plays a large role in the winemaking process.
The Winemaking Process
Once the grapes are harvested, they're quickly transported to the winery to prevent spoilage.
The handling of grapes at the winery differs significantly based on whether the final product will be white, red, or rosé wine.
For white wines, the grapes are typically pressed immediately upon arrival to separate the juice from the skins. This ensures that the final product remains light in color and crisp in flavor.
Red wines, in contrast, are made by fermenting the grape juice with the skins and seeds still in the mix. This imparts the rich, deep color and tannic structure characteristic of red wines. The length of this contact period can significantly influence the wine's body, flavor, and complexity.
The production of rosé wines represents a middle ground. The juice is allowed to ferment in contact with the skins for a short period, just long enough to extract a pink hue but not so long that the wine acquires the full-bodied characteristics of a red. The resulting wine is typically light and fruity, with a delicate color ranging from a pale salmon to a vibrant pink.
Here's a simplified overview of the winemaking process from pressing to bottling:
Fermentation: The juice is then transferred to a fermentation vessel, where yeast is added to convert the sugars in the juice into alcohol. This process usually takes about one to two weeks.
Clarification: After fermentation, the wine is clarified to remove solids and impurities. This can be done through sedimentation, filtration, or fining, where substances are added to the wine to attract unwanted particles.
Aging: The clarified wine is then aged, either in stainless steel tanks or in oak barrels. The aging process can last from several months to several years, depending on the type of wine and the winemaker's preferences.
Bottling: Finally, the wine is bottled. Before this happens, it may be fined and filtered again to ensure clarity and stability. Some wines may also be aged in the bottle before they are released for sale.
It's important to note that this is a very general overview, and the exact process can vary widely depending on the type of wine being made and the winemaker's individual methods and choices.
The Science of Additives
Additives in winemaking are like spices in cooking - they're used to enhance and balance the flavors. Common additives include sulfites for preservation, tartaric acid to adjust acidity, and fining agents to clarify the wine.
While some purists argue that additives detract from the wine's natural expression, others believe they're essential for crafting consistent, high-quality wines. It's a matter of personal preference and philosophy.
The 5 Most Common Wine Faults That Must Be Fixed by the Winemaker
Wine production is an art, and like any craft, it comes with its own set of challenges. Here are the five most common wine faults that every winemaker must be aware of and fix to ensure the production of a high-quality wine.
Cork Taint (TCA): One of the most common wine faults. It's caused by a chemical compound called 2,4,6-trichloroanisole (TCA), making the wine smell like damp, soggy cardboard. To avoid this, winemakers can use alternative closures like screw caps or synthetic corks that do not carry the risk of TCA.
Oxidation: Oxidation occurs when wine comes into contact with air. It can result in loss of color, flavor, and aroma, making the wine taste flat and dull. Winemakers can prevent oxidation by ensuring proper storage conditions and using appropriate bottling techniques. Please note that some winemakers will use intentional oxidation to achieve specific aromas and tastes.
Volatile Acidity (VA): VA is usually caused by bacteria in the wine that produce acetic acid (vinegar) and ethyl acetate (nail polish remover). While small amounts can add complexity, high levels can make the wine undrinkable. To control VA, winemakers must maintain strict hygiene standards during the winemaking process.
Brettanomyces (Brett): Brett is a type of yeast that can cause off-flavors in wine, often described as barnyard, band-aid, or horse blanket. Some people don't mind a little Brett, but too much can overpower the wine's fruit flavors. Winemakers can manage Brett through good sanitation practices and careful use of sulfur dioxide.
Reduction: Reduction is the opposite of oxidation. It happens when the wine lacks oxygen, leading to unpleasant aromas like rotten eggs or burnt rubber. Winemakers can prevent reduction by ensuring the wine gets adequate oxygen exposure at the right times during winemaking.
Remember, detecting these faults requires a good nose and an experienced palate. But with careful attention to detail, winemakers can ensure these common faults don't ruin the fruits of their labor.
Technology to the Rescue
To combat these issues, winemakers are turning to technology. Advanced lab equipment can detect potential faults before they become a problem. Precision viticulture uses drones and satellite imaging to monitor vine health. Innovations like temperature-controlled fermentation tanks ensure optimal conditions for the yeast.
Reverse Osmosis Machines: These devices are used to reduce the alcohol content in wine without affecting its other characteristics. They work by pressurizing the wine against a membrane, allowing water and alcohol to pass through while leaving behind larger molecules like those responsible for flavor and color.
Micro-Oxygenation: This technology slowly introduces tiny amounts of oxygen into the wine, helping to stabilize color, soften tannins, and enhance aromatic complexity. It's commonly used in making red wines, particularly those meant for aging.
Yeast Additives: Different strains of yeast can influence the flavor, aroma, and texture of wine. Winemakers often add selected yeasts to the fermentation process to achieve a specific result, such as boosting fruity or floral notes or adding body to the wine.
Enzymes: Enzymes are used in winemaking to increase juice yield, enhance color extraction in red wines, and clarify white wines. They can also help break down pectin, a substance that can cause cloudiness in wine.
Tannin Additives: Tannins contribute to the taste, color, and aging potential of wine. Winemakers can add tannins to adjust the structure and mouthfeel of the wine or to compensate for a lack of natural tannins in the grapes.
Acid Adjustments: Acidity plays a key role in the balance and freshness of wine. If the natural acidity of the grapes is too low, winemakers can add tartaric or malic acid to achieve the desired level.
These technologies and additives offer winemakers greater control over the final product, allowing them to consistently produce high-quality wines that meet their vision and consumers' expectations. However, their use must be balanced with respect for the natural characteristics of the grapes and the traditional methods of winemaking.
The Future of Winemaking
As we look to the future, the marriage of tradition and technology in winemaking continues to evolve. From organic and biodynamic farming methods that respect the terroir, to scientific advancements that ensure quality and consistency, the world of wine is as complex as it is captivating.
Whether you're a novice wine lover or a seasoned connoisseur, understanding the art and science of winemaking adds another layer to the enjoyment of each glass. So, here's to the winemakers - the artists and scientists who bring us the joy of wine.
Remember, every bottle of wine tells a story. It's not just about the destination (or in this case, the delicious end product). Instead, it's about appreciating the journey from the vineyard to your glass. Cheers!
Note: Always drink responsibly and be aware of the effects of alcohol. If you have any allergies or health conditions, consult a healthcare professional before consuming wines with additives.