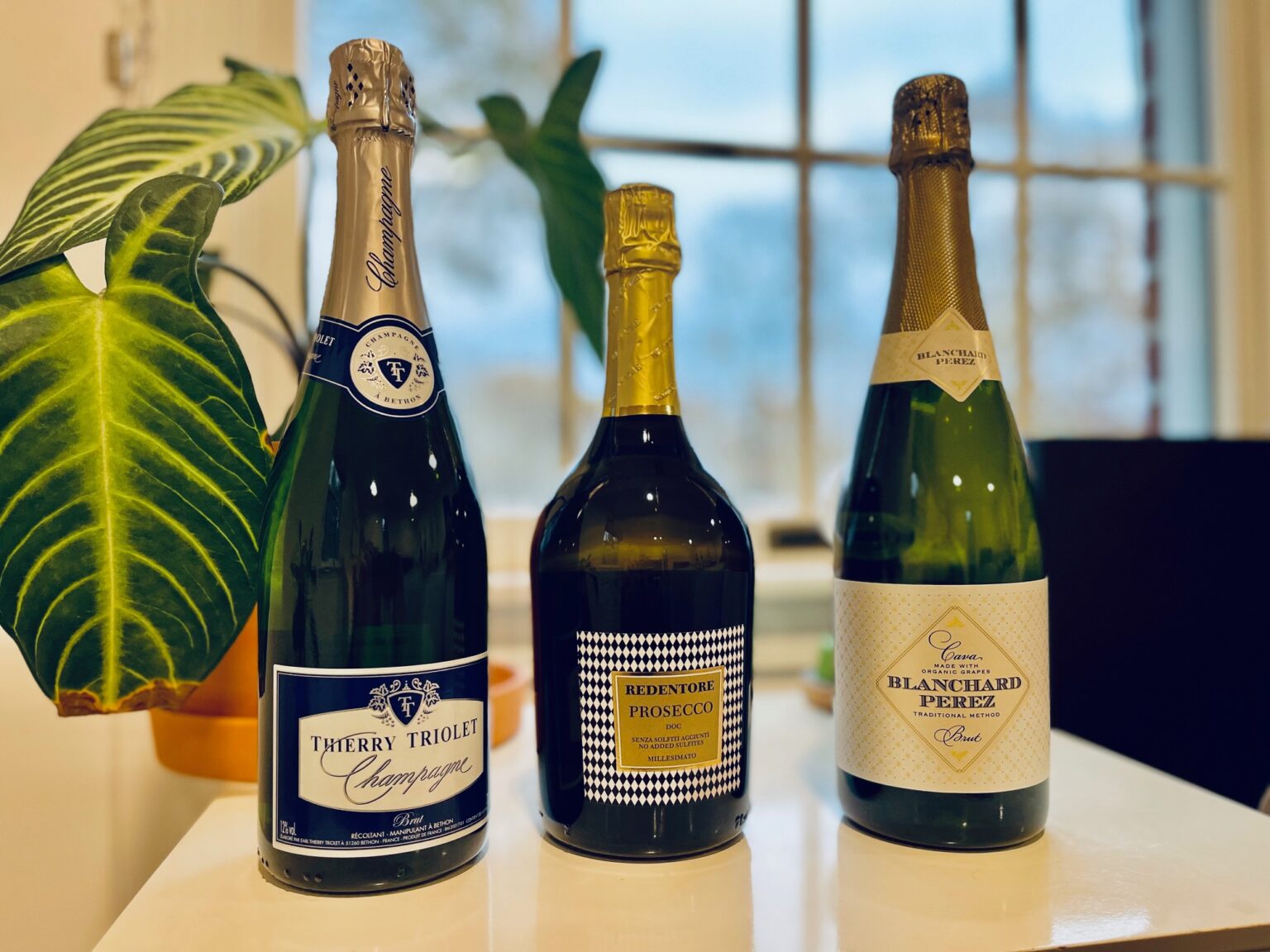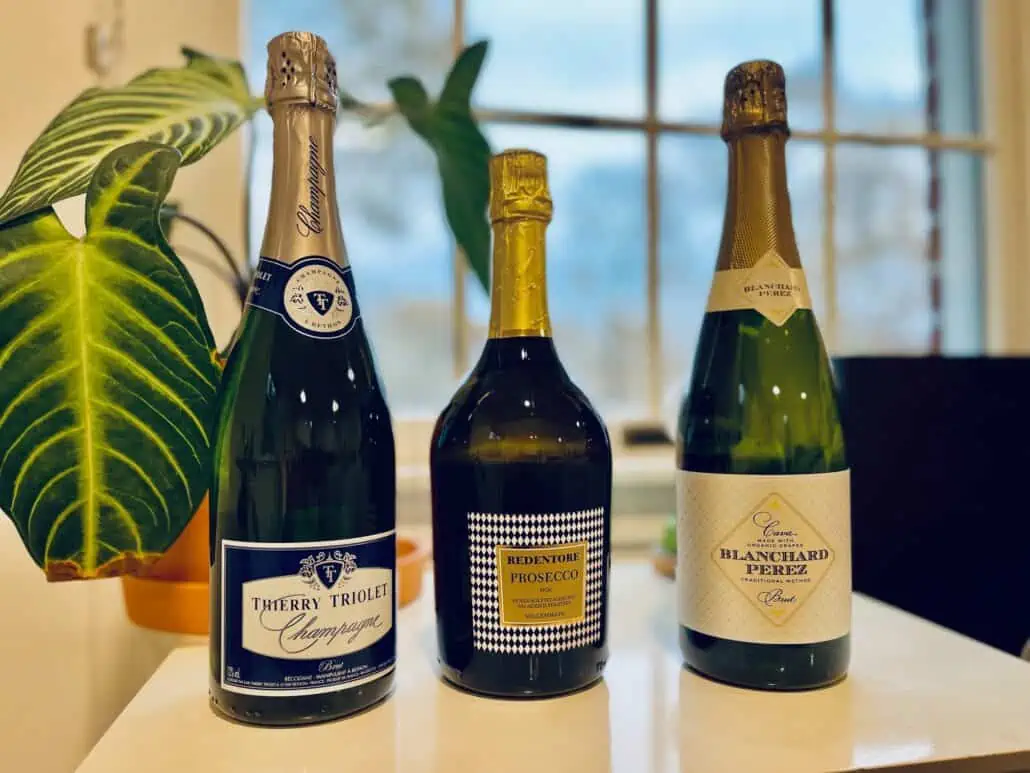 The battle between Champagne, Prosecco, and Cava is actually more of a French-Italian-Spanish standoff, given the respective countries of origin for each of these bubbly beverages. But, before going into more depth with each in turn, let's briefly go over the effervescent elixirs in general.
The Joys of Sparkling Wine
Sparkling wine is an umbrella term covering many vinos with similar characteristics – namely, the fizziness that comes from the considerable carbon dioxide they contain. Adding the carbon dioxide can be achieved in two ways (painting it with a broad brush) – either by allowing the wine to ferment naturally (all three wines on our list) or by directly injecting the carbon dioxide (cheaper wines).
As you may know, most oenophiles prefer to drink sparkling wines on special occasions and for celebrations. The thing most people neglect, however, is that carbon dioxide has a function beyond being a gimmick. As you open a bottle of fizzling wine, the bubbles trapped within escape in a burst, filling the air with the aroma of the wine. They keep on bubbling in the glasses, as well, further enhancing the flavor and giving it a texture that is rather indescribable and best experienced firsthand.
Champagne
Contrary to what most people think, Dom Perignon did not create the first sparkling wine – that would be the monks of the Saint-Hilaire Abbey. However, he greatly improved the quality of both sparkling and still wines, inventing what we now call méthode champenoise.
There are many Champagne-like wines around the world, but the right to the name is exclusive to the eponymous region in France. This exclusivity also encompasses the method of production (the Champagne method or la méthode champenoise), which involves a secondary fermentation in the bottle. Vintners add a mix of yeast and sugar, and then cap the bottle, which then sits for at least a year.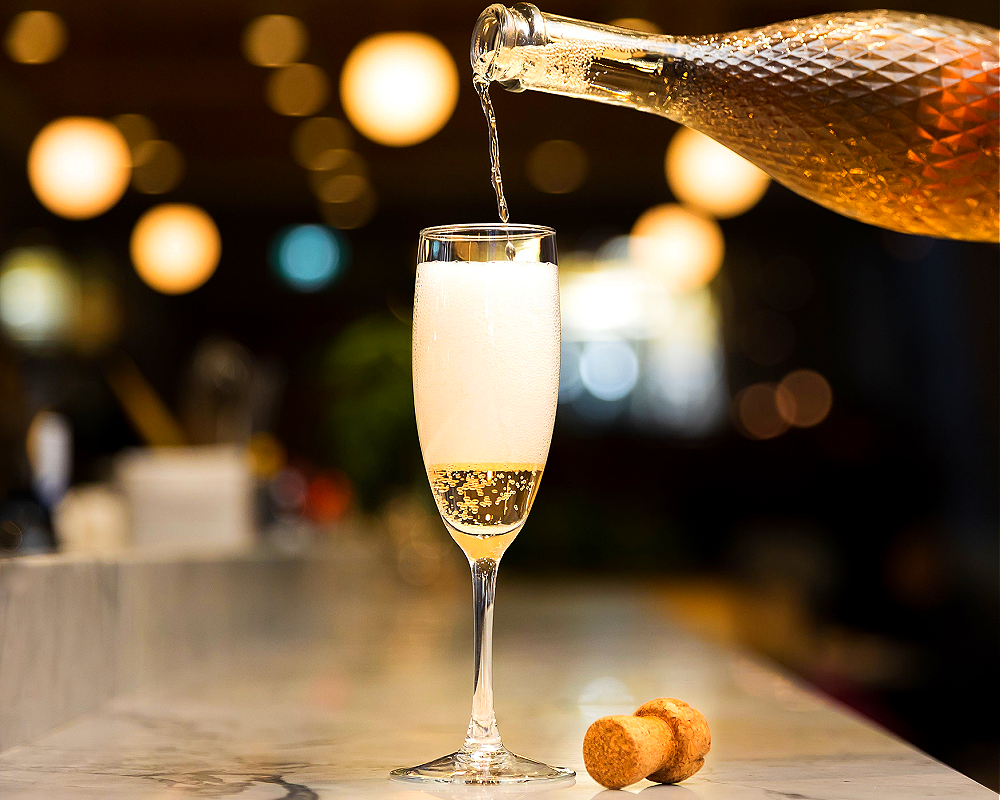 During this time, the yeast turns the sugar into carbon dioxide and dies, creating sediment that is called lees. To allow the lees to collect in the neck, which makes the removal easier, vintners will gradually spin and turn the bottle on a daily basis (the more turns, the faster the wine will mature). Removing the sediment involves flash-freezing the neck, popping out the lees, and then re-sealing the bottle, which is not opened again until a wedding or someone's 21st birthday (or a Tuesday night if that's how you roll).
Prosecco
Prosecco has occasionally been called the "poor man's Champagne," which is a rather unfair qualification that made it not quite as popular among the middle class as Champagne. That said, the popularity of this frothy vino has skyrocketed in recent times, mostly thanks to a marked improvement in quality, giving its northern neighbor a run for the money.
Similar to Champagne, which is exclusively produced in the Champagne region of France, Prosecco is produced exclusively in the Veneto region of Italy. However, this is where the similarities end, for while Champagne typically uses Pinot Noir, Pinot Meunier, and Chardonnay, Prosecco is made almost exclusively from the Glera grape. Moreover, Prosecco is produced using the Charmat Method (the Italian method, or the Charmat-Martinotti), which involves fermenting the wine in large steel tanks rather than bottles, giving it lighter and frothy bubbles.
Cava
Cava is the Spanish take on Champagne, so it should come as no surprise that the methods used are virtually indistinct from one another. The only difference is in the name – while Champagne is produced using the name-protected Champagne method, Cava is made using the Traditional Method (aka méthode traditionelle, or método tradicional). On a similar note, just as Champagne is restricted to the region of the same name, Cava is exclusive to the region of Catalonia in Spain.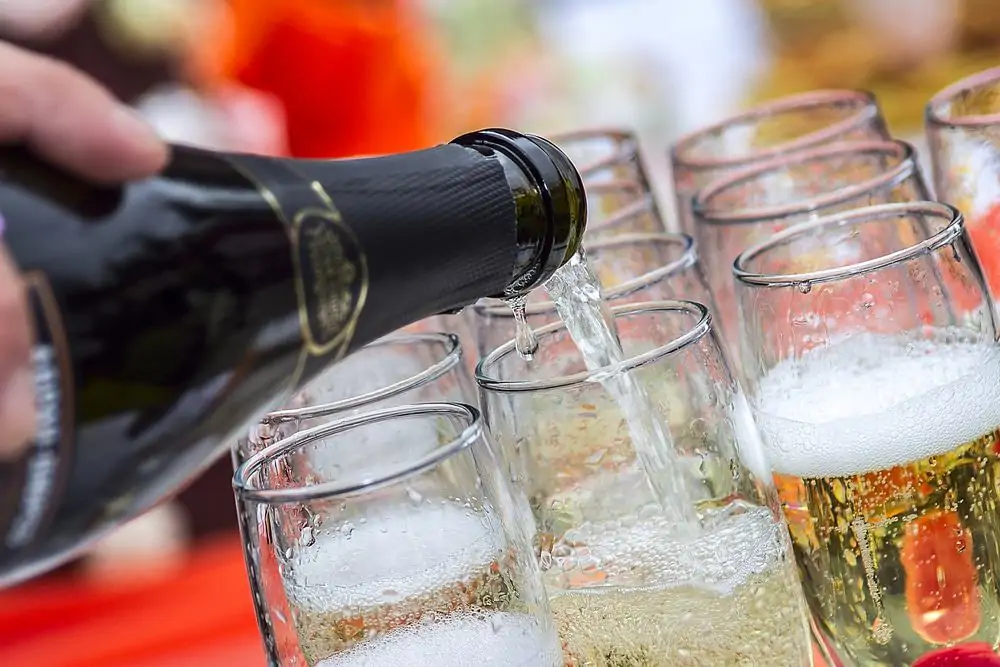 That said, Cava does use some grapes specific to Spain, such as Macabeu (from Rioja), Parellada (Catalonia), and the more strongly flavored Xarello (Catalonia), though Pinot Noir and Chardonnay are also used. Beyond this, the biggest difference is probably in how long each wine sits on the lees (hint – Champagne sits longer). Thanks to this, Cavas are usually not as biscuit-y as Champagnes but rather well-balanced, with hints of citrus, melon, or pair, as well as an agreeable tartness.
Decisions, Decisions…
If you're one to worry about budget, Champagne is by far the most expensive variant, with a price range that begins as low as $30. Cava is next, with $15, and then Prosecco with $12. That said, if you are dead set on drinking Champagne over the other two, it might be better to skip the cheaper variants and shell out at least $50 for a bottle. If not, go for Cava – you'll get more or less the same taste at a lower price point.
When to Choose Champagne?
Champagne is perfect for all occasions and virtually any meal. You can drink it at a wedding or graduation when finalizing a business deal, opening a round of negotiations, or just trying to liven up what would otherwise be another uneventful day. It also makes a great present, especially for someone's 21st birthday.
As for meals, you can pretty much pair it with anything. Brut Champagne comes with significant acidity levels and an insignificant amount of sugar. This makes it a great match for any dish, from Oysters Rockefeller to a grilled cheese sandwich.
What Brut champagne is not compatible with, however, is sweet foods, which is all the weirder when you consider the fact people mostly drink it at weddings… with cakes! You'll want to pair sweeter Champagne like a demi-sec or doux.
Here is a list that explains how differing sweetness levels are communicated on Champagne labels:
Brut Nature: The driest level with 0-3 grams of sugar per liter.
Extra Brut: Slightly sweeter than Brut Nature, containing 0-6 grams of sugar per liter.
Brut: The most common style, with 0-12 grams of sugar per liter. It's relatively dry with a hint of sweetness.
Extra Sec: Contains 12-17 grams of sugar per liter, offering noticeable sweetness.
Sec: A noticeably sweet style with 17-32 grams of sugar per liter.
Demi-Sec: Considerably sweet, with 32-50 grams of sugar per liter. Often enjoyed with desserts.
Doux: The sweetest Champagne style, with over 50 grams of sugar per liter. Typically served as a dessert wine.
When to Partake Of Prosecco?
There are two varieties of Prosecco (depending on their levels of effervescence): the Frizzante and the Spumante. To an extent, spumantes can be compared to Champagne, while Frizzantes are distinctly lighter, with notably less yeasty flavor. Proseccos are also, by default, sweeter than Champagnes or Cavas, which pairs up nicely with sweet stuff such as cakes, biscuits, pastries, canapés, and all sorts of "finger food."
Prosecco is great on its own, but it shines when used in cocktails, especially spritz – a cocktail favored in Veneto and the rest of Italy.
When to Consume Cava?