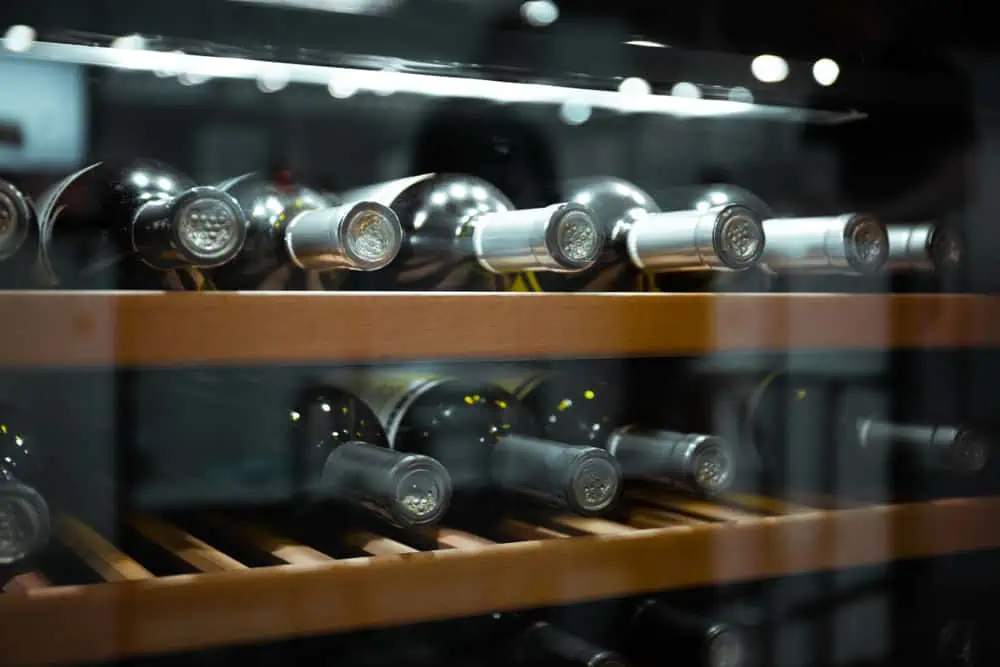 Wine is famous for improving with age. We often hear this in popular media, but what does it mean? It can be confusing to the average wine consumer. Some wines do improve as they spend time in the bottle. The most basic explanation is that oxygen interacts with the wine and changes the chemistry, making the wine more pleasant to drink.
This article will dive into how and why this happens. It will also specify which types of wines improve with age and how that aging process should last.
What Makes a Wine Ageable (The Chemistry)? 
Wine aging is a delicate process that depends on the balance of several factors. The essential elements contributing to a wine's age-ability are acidity, tannins, sugar, and alcohol. These components act as natural preservatives, allowing the wine to evolve and develop without going bad. 
Acidity

: Wines with high acidity tend to age better because the acid helps maintain the wine's structure and freshness. This is particularly true for white wines like Riesling and Chardonnay.

Tannins

Naturally occurring compounds found in grape skins, seeds, and stems. They provide structure and act as antioxidants, prolonging a wine's life. Red wines with high tannin levels, such as Cabernet Sauvignon and Nebbiolo, have excellent aging potential.

Sugar

: Sweet wines, like Sauternes and Port, have a higher sugar content, which acts as a natural preservative. These wines can age gracefully for decades or even centuries.

Alcohol

: Wines with higher alcohol levels can age longer due to their increased stability. Fortified wines, like Sherry and Madeira, are prime examples of this.
Determining Peak Maturity of Different Wine Types and Styles 
While each wine is unique and will age differently, there are general guidelines for the peak maturity of various wine types and styles. Here are some examples:
Light-bodied white wines: These wines, such as Sauvignon Blanc and Pinot Grigio, are best enjoyed young, usually within 2-3 years of their vintage. 
Full-bodied white wines: Chardonnay and Viognier can benefit from some aging, typically reaching their peak between 3-7 years after the vintage.
Rosé wines: Most rosés should be consumed within 2-3 years of their vintage. Some rosés will improve with aging, but they are rare.
Light-bodied red wines: Drink Pinot Noir and Gamay wines within 3-5 years of their vintage for the most enjoyment.
Medium-bodied red wines: Merlot, Grenache, and Sangiovese-based wines should be consumed 5-10 years after bottling.
Full-bodied red wines: Cabernet Sauvignon, Syrah, and Nebbiolo-based wines will age nicely for 10-20 years, if you get a good vintage from a quality producer.
Sweet and fortified wines: These wines, like Sauternes, Port, and Madeira, can age for decades, thanks to their high sugar and alcohol content.
These guidelines are not set in stone, as factors such as vintage variation, winemaking techniques, and storage conditions can significantly impact a wine's aging potential. 
Conclusion 
We hope these general guidelines for aging wines will help you build your collection. Aging a bottle of wine to its perfect drinking window is a joy. On the other hand, nothing is worse than buying a nice bottle, laying it down for several years, then opening it and finding out it's turned to vinegar.
If you buy wine online or in a reputable wine store, you can ask for assistance picking out bottles that will age well. Asking for help and reading this guide will ensure a great experience.