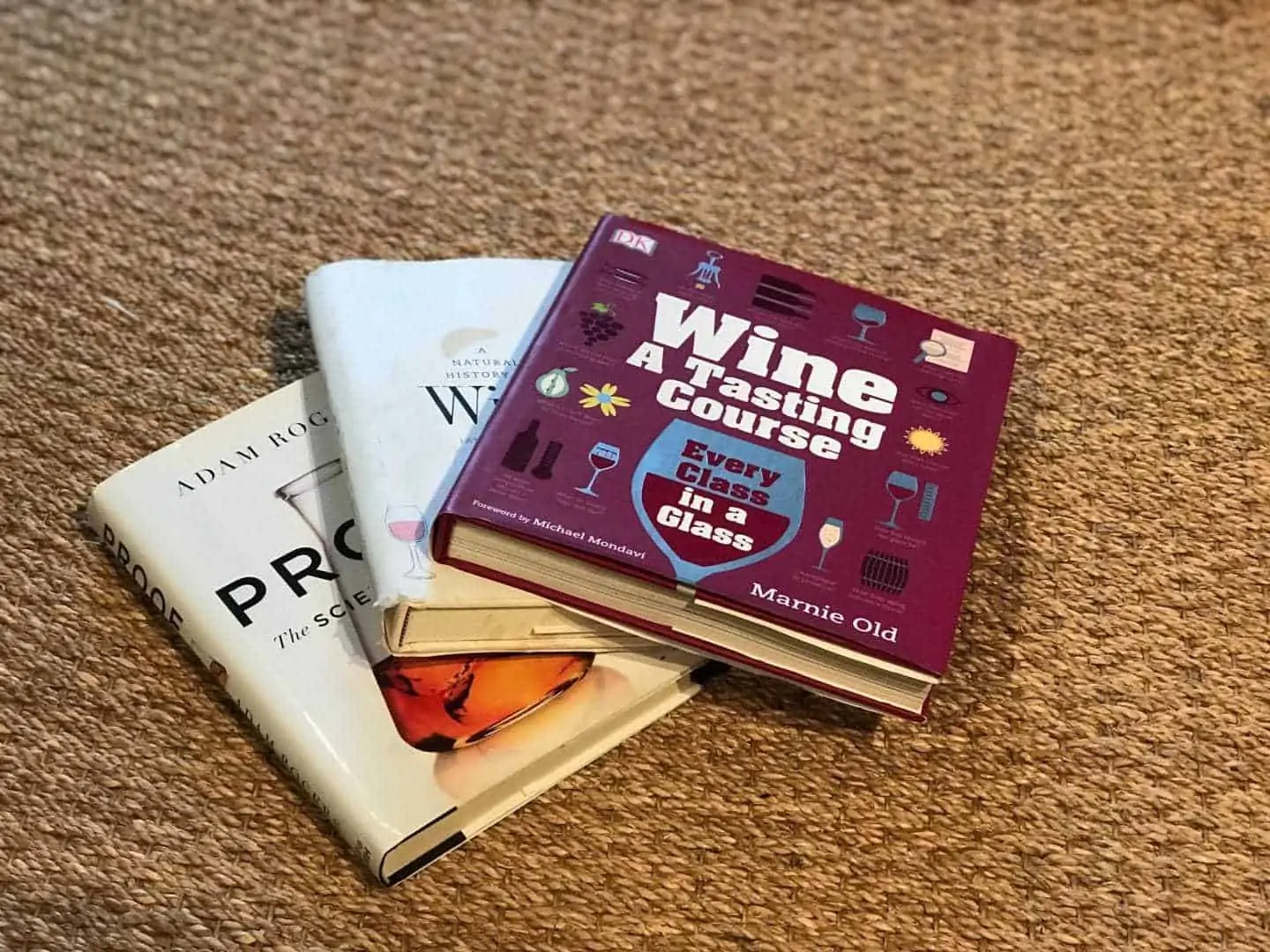 THE 51 BEST WINE BOOKS
We are often asked for a list of the best wine books by our readers.  This is a major challenge because wine is such a broad topic. Wine books run the gamut from tomes about the technical details of winemaking to dramatic novels about love and intrigue in wine country. Orienting yourself in the vast universe of wine books is not always easy, especially for those who would like to know more but do not know where to start.
To help you get your bearings, we curated a list of the best wine books in a number of specific categories. This is a selection of the wine books that have fascinated us, taught us something new, or simply amused us. We hope this list helps you discover a book that will open up another avenue on your wine journey. Enjoy!
[note] This post about the best wine books contains affiliate links, which means that if you click on one of the product links and decide you love what they have to offer, we will be compensated.
[You can click on the book title or cover image to find current pricing or to order any of the books on our list.]
Books On Wine Making And General Wine Education
This section includes scholarly wine books that aim to guide novices into the wine world and help them comprehend some of the basics. These are the best wine books if you are just starting to get serious about wine. These are also great wine books for anyone who has been studying wine for years. That's part of the beauty of wine. There is always more to learn about and explore.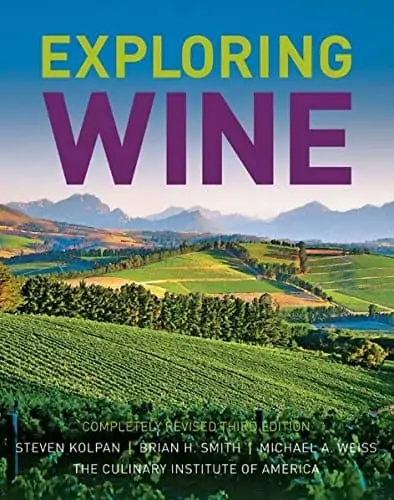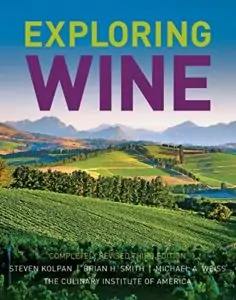 First, we have a critically acclaimed guide in its latest edition, completely revised. This book is n excellent study resource for wine students. It is also a comprehensive technical overview of the subject for all wine passionates.  This is one of the best wine books for beginners. "A must-have resource for the weekend novice drinker and the everyday professional" Joseph Bastianich
Click Here | Buy Exploring Wine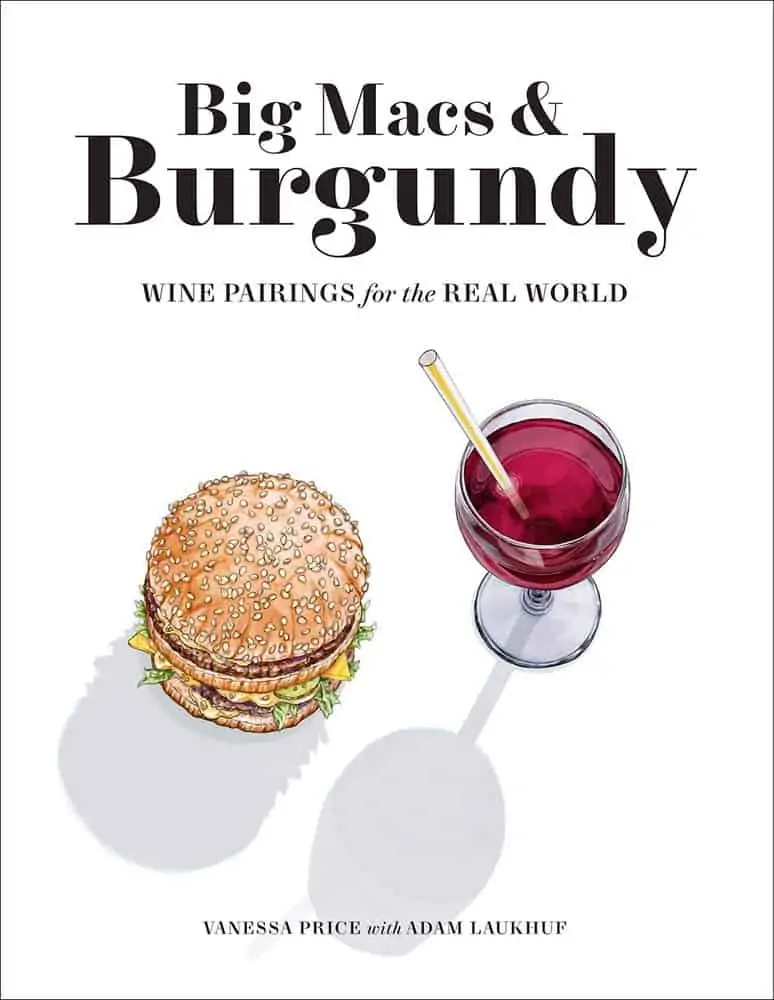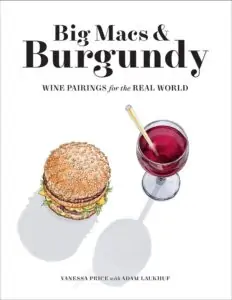 Wine writing can be drier than the stuff in the bottle but reading this was a joy. We haven't had this much fun reading a wine book in a long time.
Big Macs & Burgundy does a great job of delivering wine knowledge in an engaging and lighthearted package. We found ourselves on the couch with a pile of Cheetos and a glass of Sauvignon Blanc trying to recreate the magic described in the book.
This book is great for newbs and experienced wine lovers. We strongly recommend this book to anyone looking to expand their wine knowledge or just looking for a fun read.
Click here to see the current price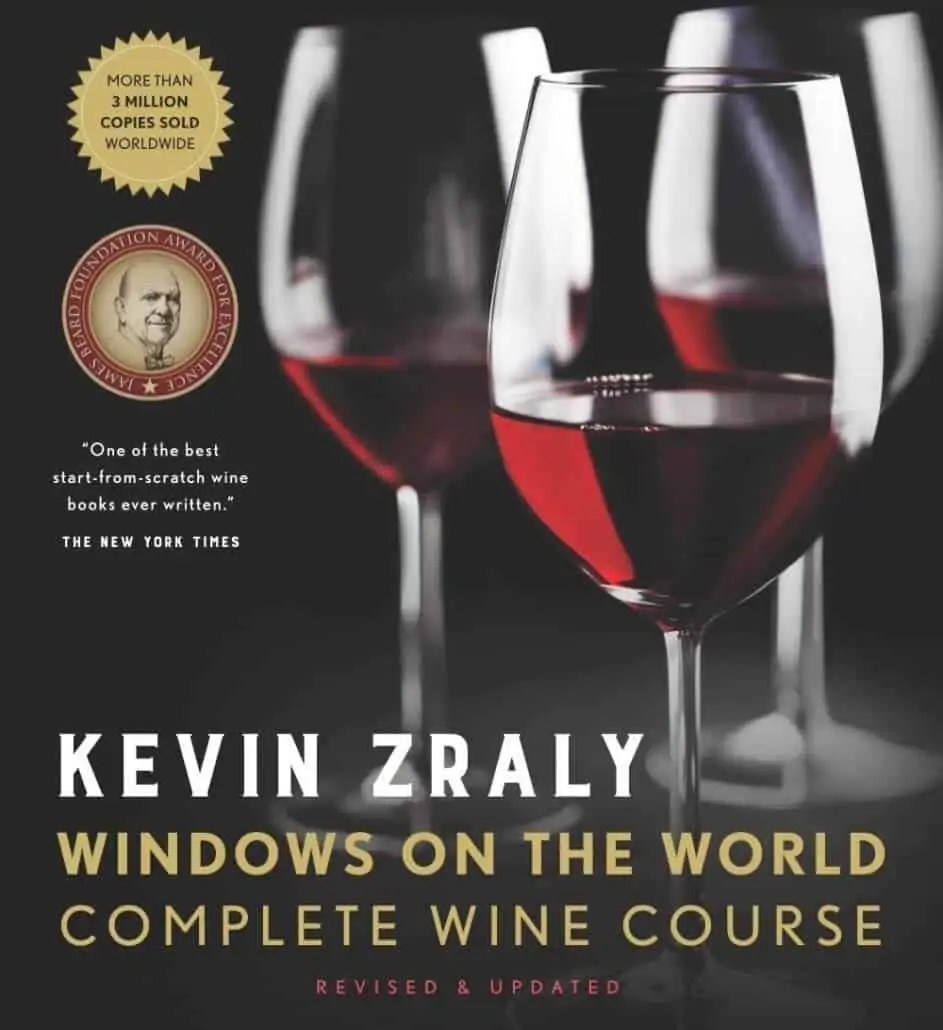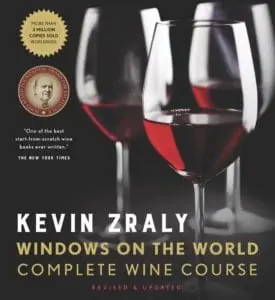 Essential reading for wine lovers, Windows On The World Complete Wine Course by Kevin Zraly is a one-stop general wine education package and a classic in the field of wine writing. Find out how to taste wines, how to combine them with food, and how to find the ones that suit your taste.
Windows on the World offers expert guides to the world's top wine regions, along with maps, stunning photographs, detailed infographics, and more. Hundreds of wines from all over the world are introduced, tasted, and evaluated in this book.
Click here for more info on Windows on the World.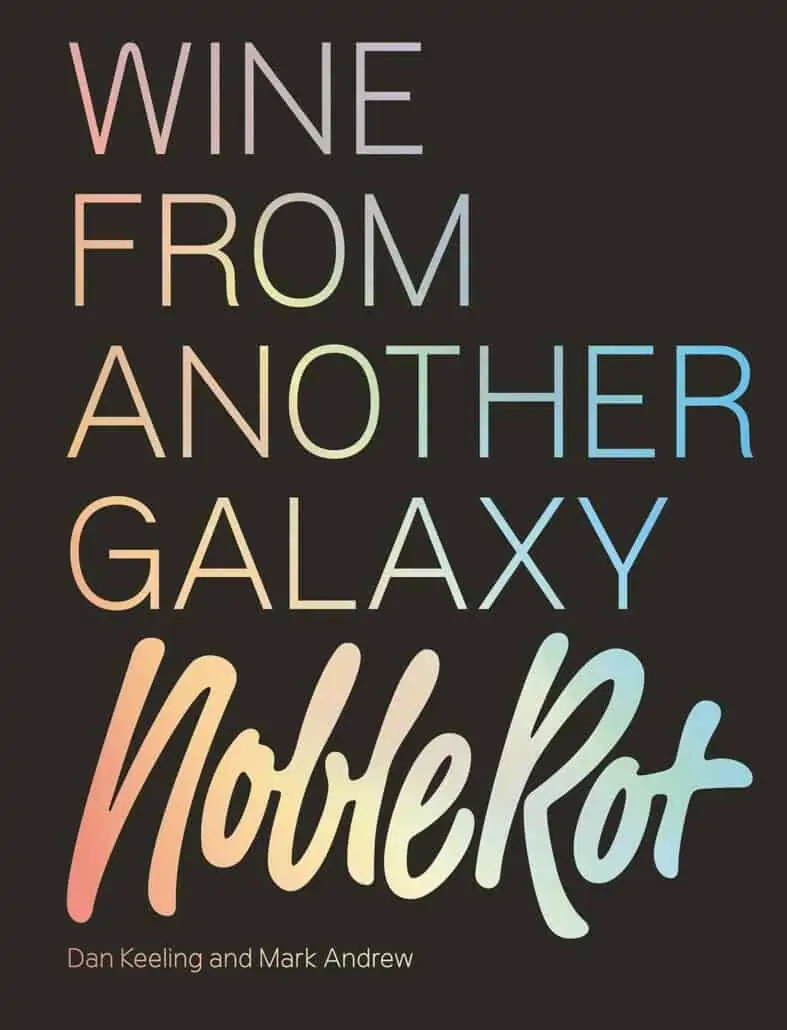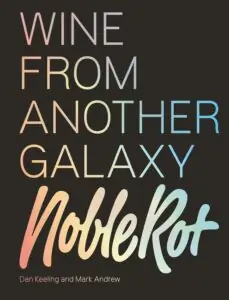 This book can serve a few purposes in your wine book collection. If you are looking for a way to learn more about enjoying wine and you find wine books boring, this is for you. This is also a wonderful coffee table book. It's beautifully illustrated and has lots of quick reads that are witty and nicely packaged.
Because of the uniqueness of the writing and the interesting backgrounds of the authors, you can be confident this is unlike any of your other wine books.
You can find the book here.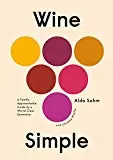 Next, we have a recently published guide to understanding wine. The book uses wonderfully simple graphics and text to convey key points of wine 101. This is a great wine book to gift. Anyone with a passing interest in wine will enjoy how easy it is to learn when you pair thoughtful writing with high-quality infographics.
Click Here To Buy One Of The Best Wine Books To Learn From
A fresh reliable and accessible guide correlated with modern info-graphics for easy and immediate understanding. Madeline Puckette and Justin Hammack, creators of the Wine Folly website, clarify aspects of enology beyond any preconceived notion."A magically vivid wine guide for our information age - cuts through the complexity of wine like a Champagne saber." Mark Oldman
Click Here | Order Wine Folly Magnum Edition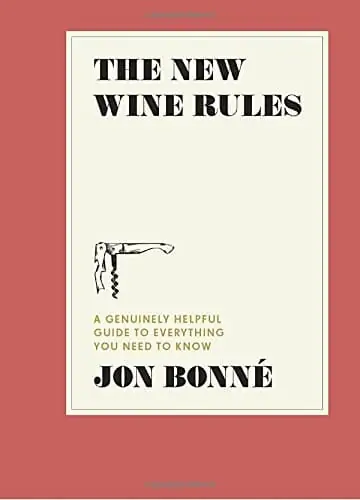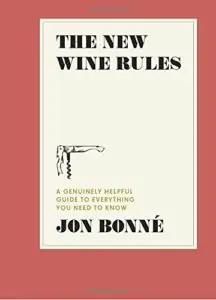 A bit of an unconventional introductory wine book. A lot of practical advice, straight talk, and good illustrations to counteract all the rules that the obnoxious experts are giving you on wine. "Rejoice! At last, an accessible, abbreviated guide to the basics of wine, including drinking, buying, and sharing." Wine Enthusiast
You Can Order The New Wine Rules By Following This Link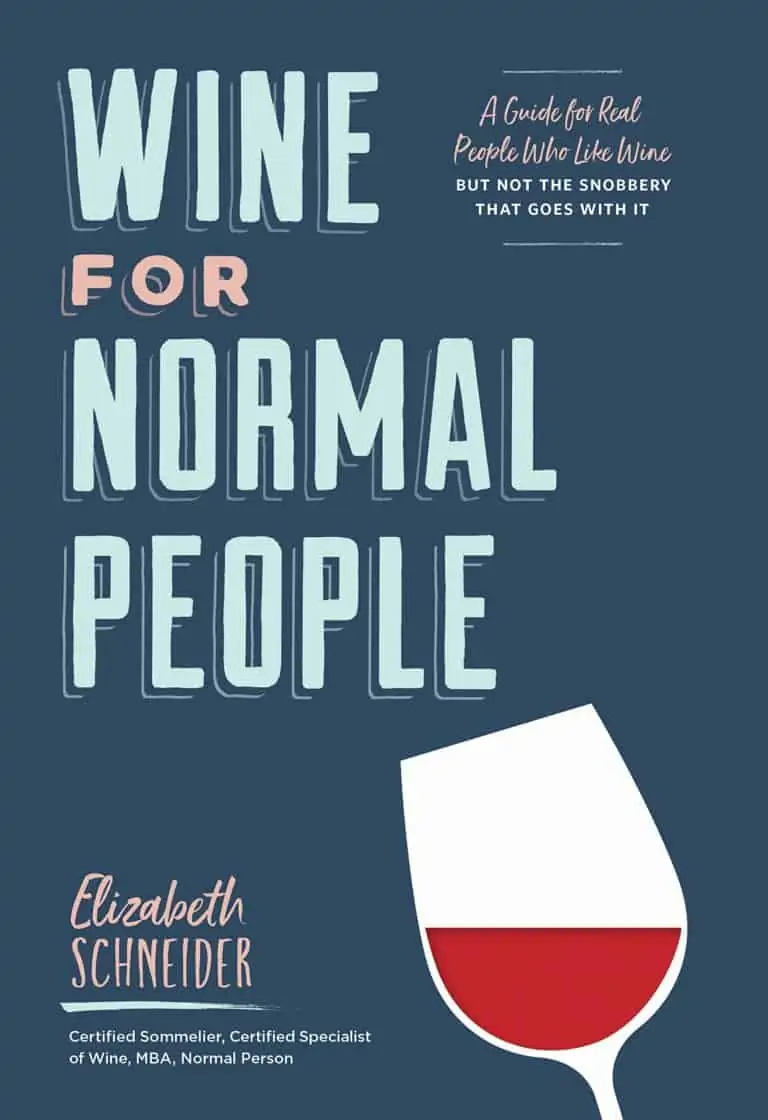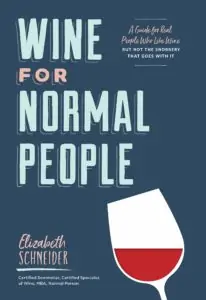 Our next book continues a recent trend towards easy-to-understand wine books that are meant to educate and not intimidate. The author, Elizabeth Schneider is best known for her relatable Wine For Normal People podcast.  She took her straightforward approach and mountains of wine knowledge and turned it into an engaging and educational book. This is one of the best wine books for someone who is new to wine and wants to quickly get up to speed.
Click Here | Buy Wine For Normal People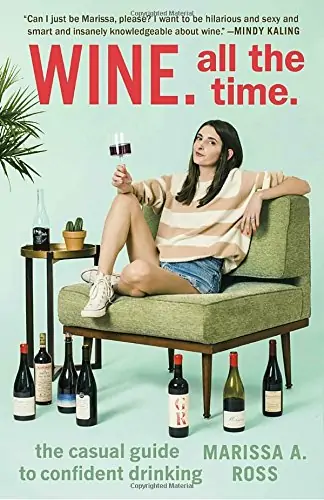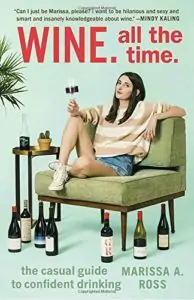 A fun wine book full of personal anecdotes and impressions to introduce you to the wine world or give you a different, humorous approach...because, let's not take us too seriously, we are just talking about wine! One of the best wine books for anyone with a good sense of humor. "Hilarious and unpretentious." Real Simple 
Click Here To Order This Wine Book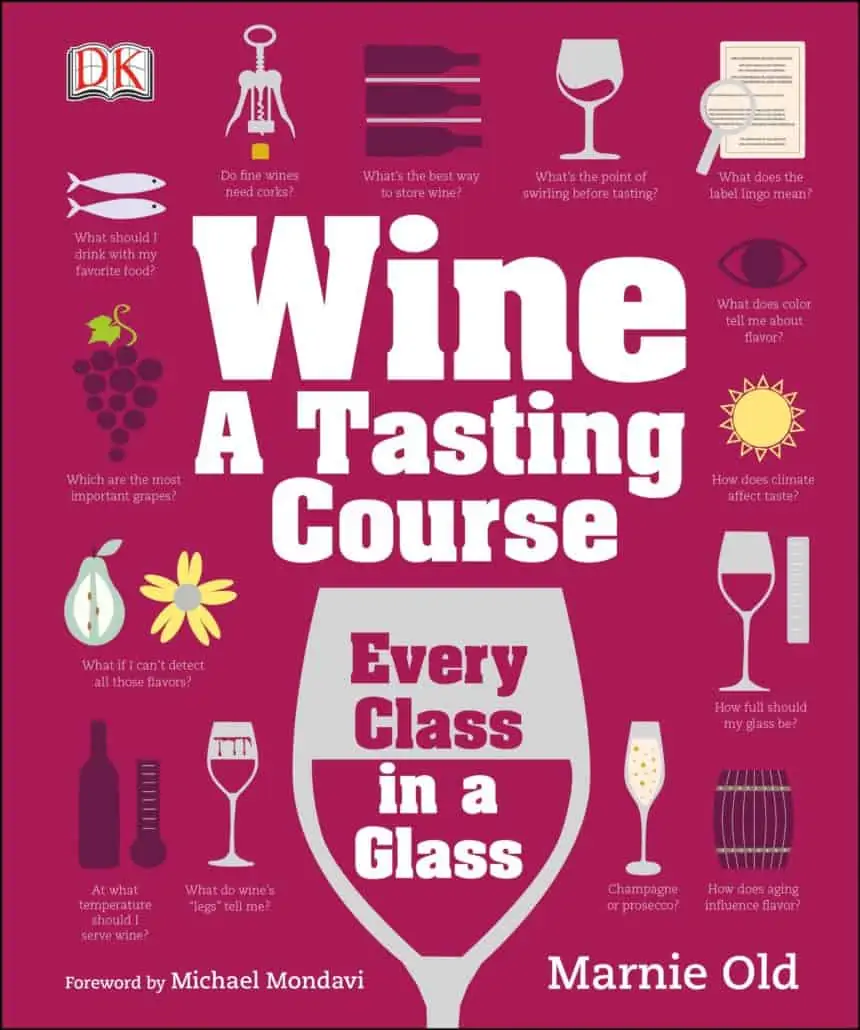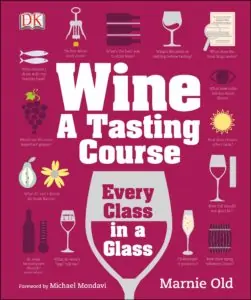 An engaging, simple, and comprehensive wine book that proposes an empirical perspective on wine, as you would expect from an acclaimed sommelier like Marnie Old. Because the best way to learn about wine is through tasting. This is the best wine book we've found for anyone interested in a self-guided wine course. "[F]ull of eye-catching visuals and a lot of fun exercises […] but it also contains plenty of that more structured information, such as facts on countries and grapes." – The Wall Street Journal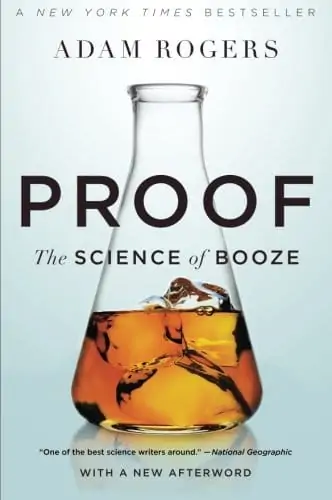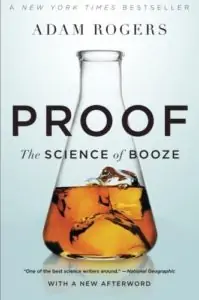 A mix of scientific information, amusing anecdotes, and historical tidbits. Extremely informative and quite technical text with notions of physics, biology, chemistry on wine, and all other alcoholic things. "Lively . . . [Rogers's] descriptions of the science behind familiar drinks exert a seductive pull." New York Times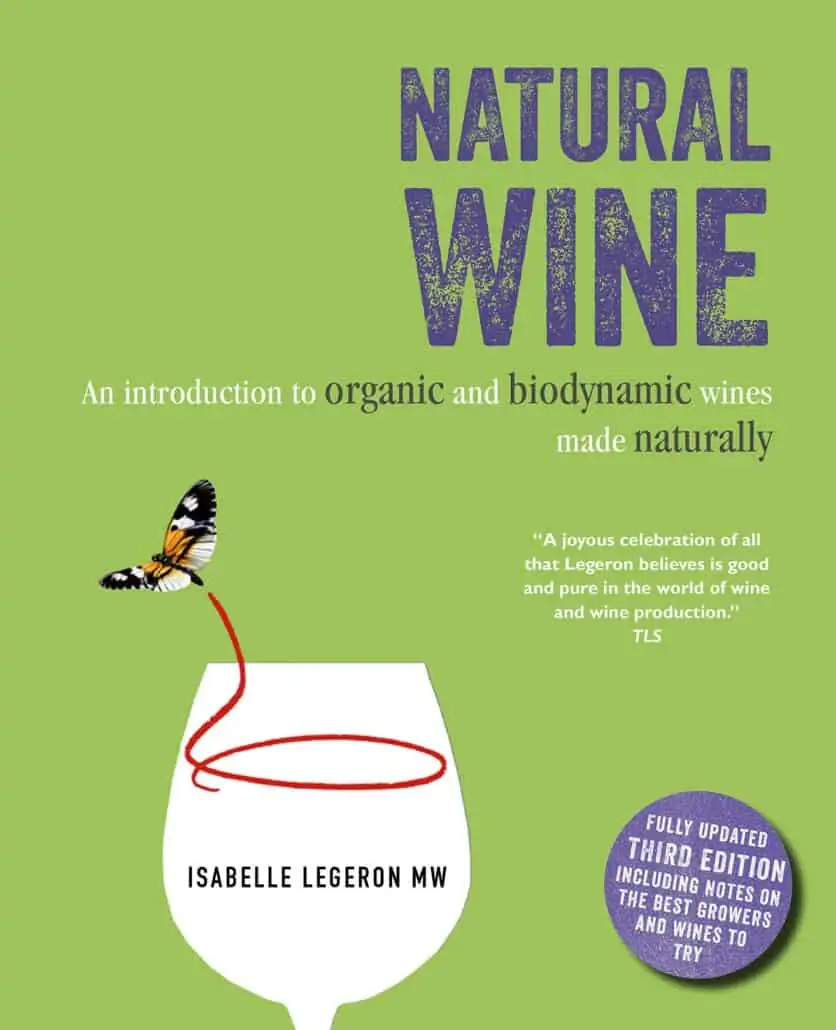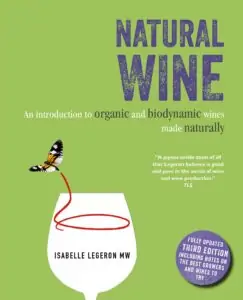 In a time when there is a lot of talking about natural wines, this book is the perfect introduction to the subject, describing to all non-specialists the various stages of manufacture of a wine that is vinified naturally. "Well written, beautifully illustrated, and thoughtfully laid out so that you can dip in and out at your leisure." Wine Searcher.com
This book was just updated in 2020, so it covers many of the recent developments in the world of natural wines.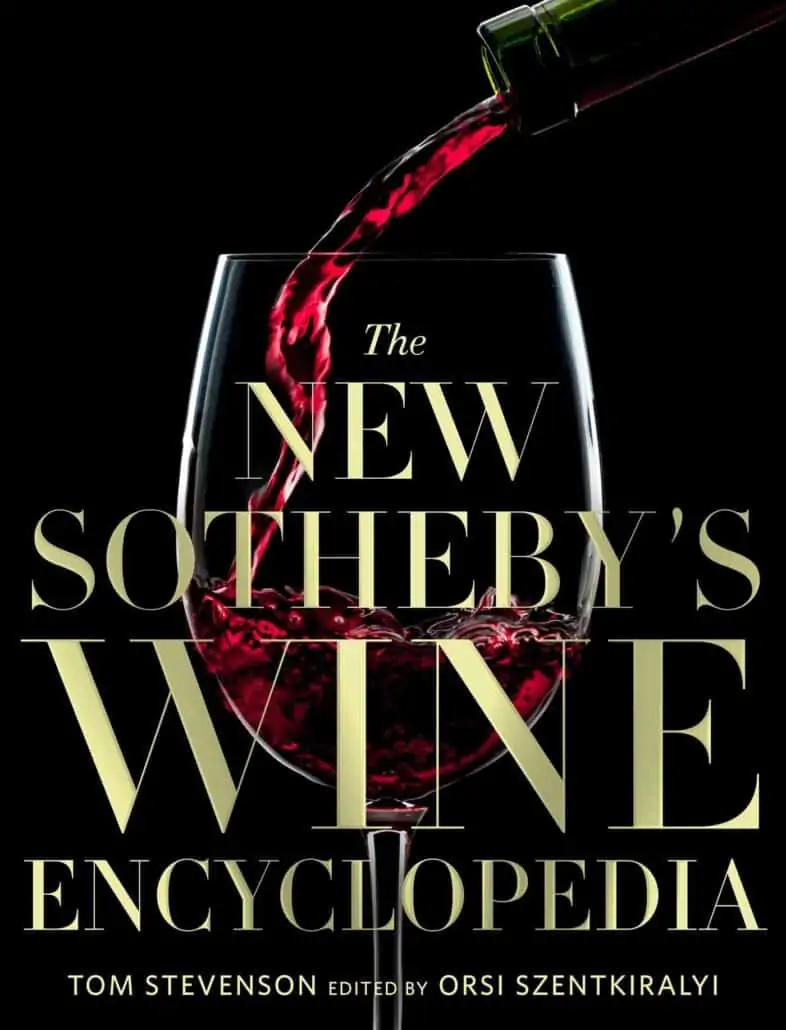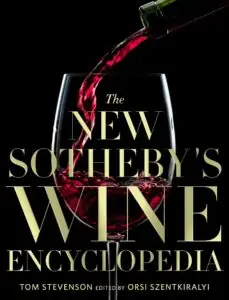 This wine tome is similar to the book Exploring Wine that we mention above. It is another deep dive into all things wine. You can constantly return to this wine encyclopedia as your wine journey unfolds.
This wine book covers every aspect of wine from the vineyards to the glass. While this certainly isn't a page-turner, the sheer volume of information makes it a must-have resource for anyone interested in wine education. The newly updated edition (2020) covers some of the more recent trends in wine. It features detailed maps of all the major wine regions, tasting notes on top wines, and guides on how to taste. It also introduces the reader to up-and-coming winemakers. It's definitely worth the space it will take up on your shelf.
You can order a copy by clicking here.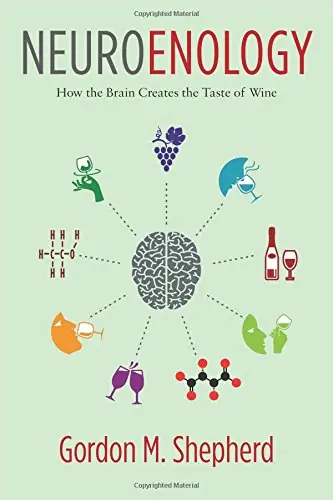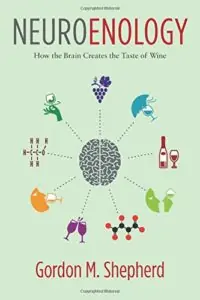 Forget everything you thought you knew about tasting wine. This mind-blowing wine science book gets you up to speed on the latest thinking related to wine tasting. How do our brains experience wine and then create the taste for us? This is one of the best wine books for true wine nerds. "After having read Neuroenology, every sniff, bite, and gulp, will create a moment of reflection on how complex and wonderfully mysterious the human brain is." Christopher R. Loss, Culinary Institute of America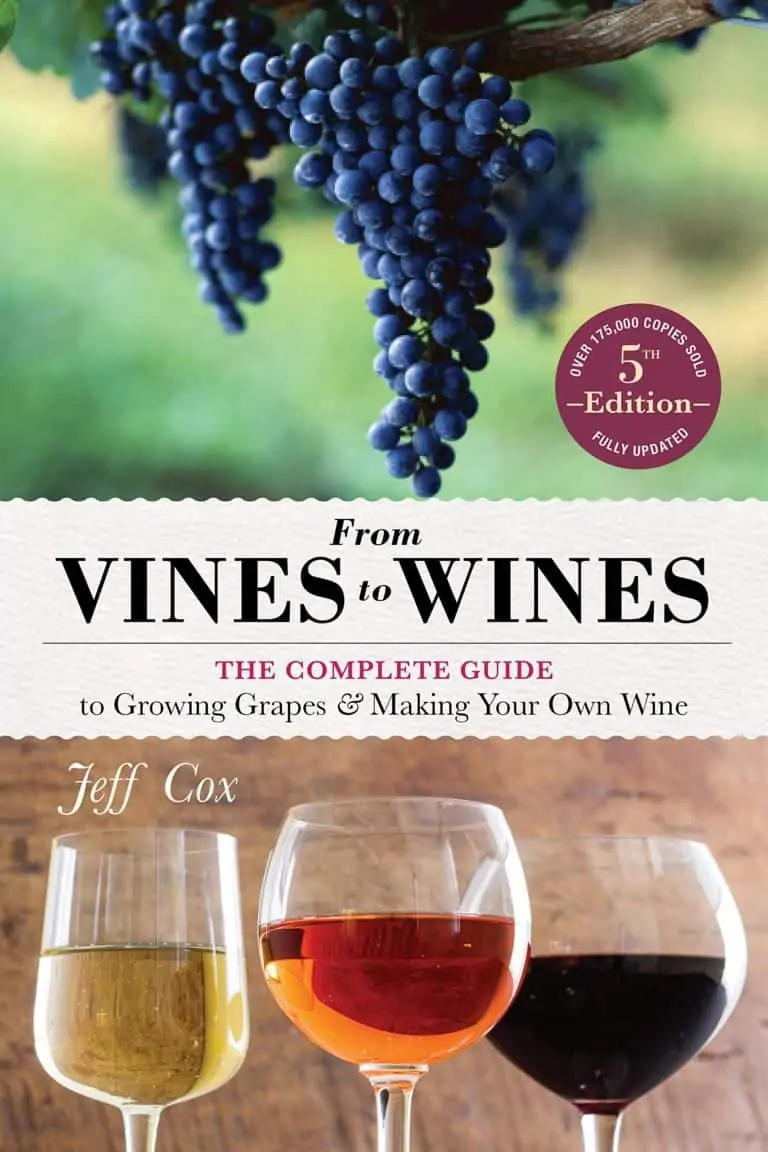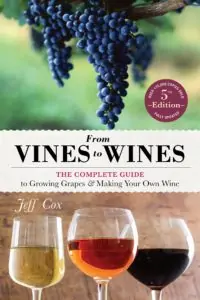 Are you all in? This is the best wine book if you are really going to commit to becoming a winemaker. We aren't just talking about wine in your basement made from juice that is shipped to you. We mean full commitment. This book takes you from selecting the vineyard site to bottling your juice. "This book is supremely well written. The step-by-step instructions actually give me a hint of confidence to try and develop a vineyard on my 5 acres." Amazon reader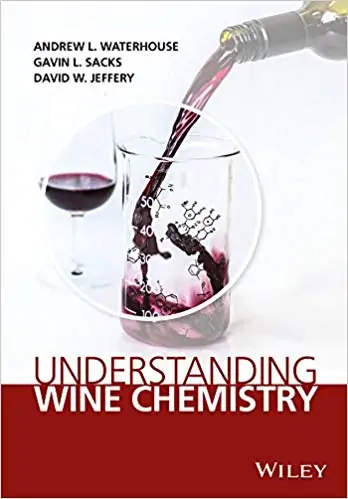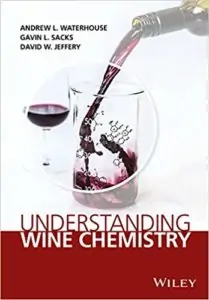 Are you ready to really geek out on wine? This is the best wine book for students of winemaking. You can explore the chemistry that magically transforms a vat of grape juice into a magical elixir. This is not beach reading but is more of an academic wine book. "The layout of the book is fantastic, each key topic is thoroughly explained in digestible chunks of 8-10 pages. Additionally, references are provided should you want to do a really deep dive into the material. If you are a wine geek this book is a must (pun intended)." Amazon Reader
Click here to learn more.
The Best Books On Wine Travel
Anyone who loves wine and traveling (and probably adores the two things together) will find inspiration in this list. Grab a few of these wine travel books and create a bucket list of the wine destinations that speak to you. You will be prepared with tips on the best wineries to visit, where to stay and how to get the most out of visits to local wine-tasting rooms.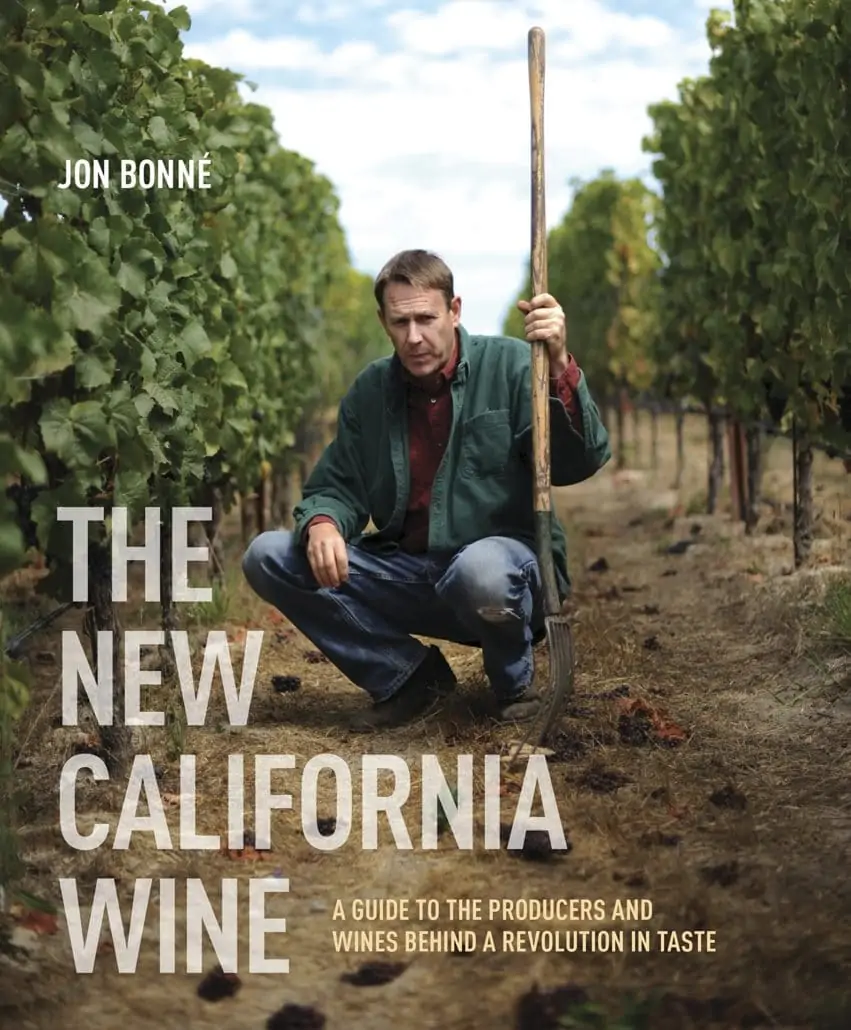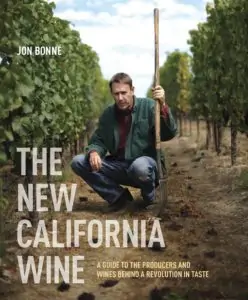 An insightful and extremely interesting picture of California wine, and a critical perspective on the trend that has characterized its style in the last 2 decades. This is one of the best wine books for anyone who loves California wine. You get a great overview of California wine history and a peek at what is to come. "A wonderful, engaging read…a great gift for any wine lover" Los Angeles Times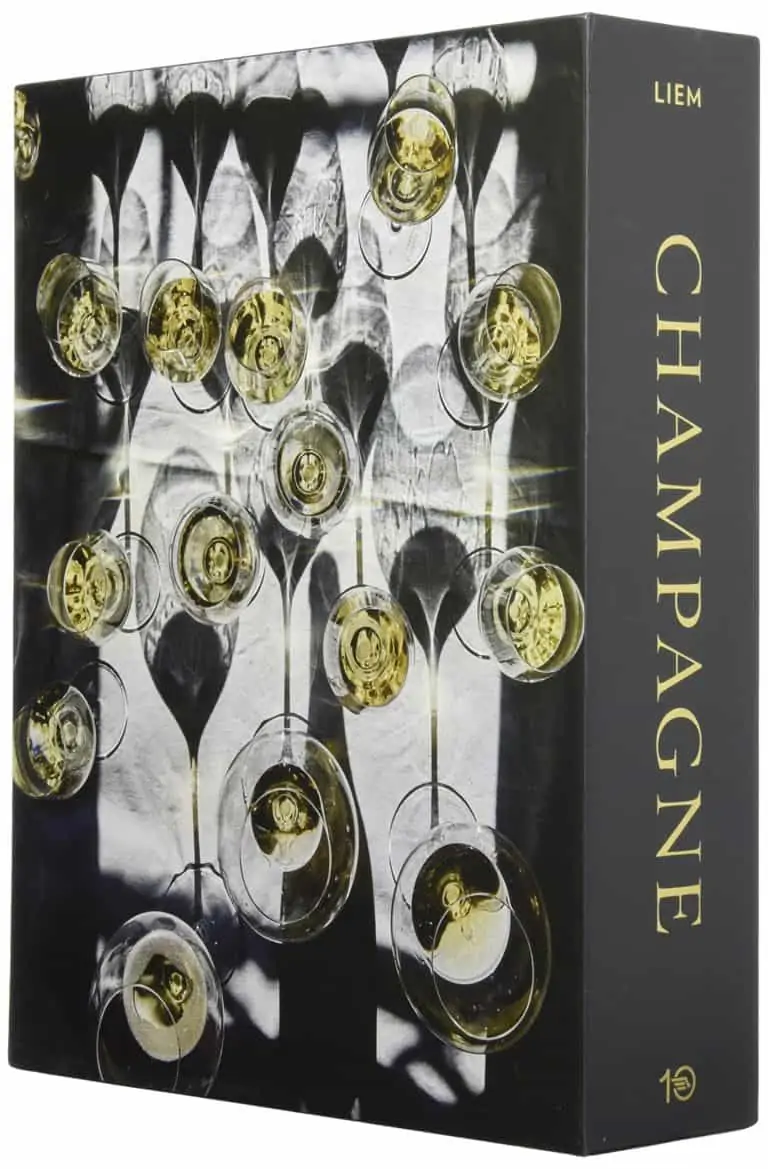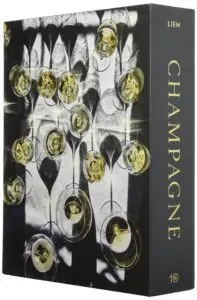 Including a series of vintage vineyard maps from Louis Larmat, this is the most up-to-date guide to the Champagne region, with an accurate list of growers and winemakers, and info about the history and tradition of Champagne. "This is a welcome, essential guide that succeeds in transporting our understanding of Champagne into the 21st century." New York Times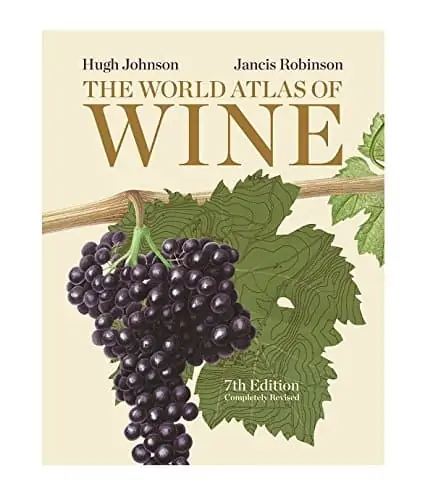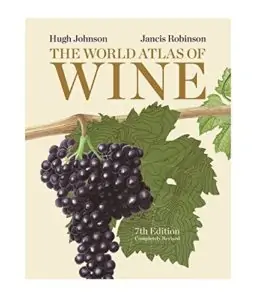 "The best collaboration of two Brits from the time of Lennon and McCartney." as the Washington Post described it, this book gives a geographic perspective to the wine world with specific cartography. Arguably indispensable to all wine enthusiasts.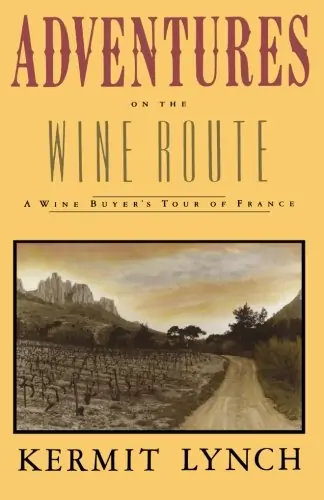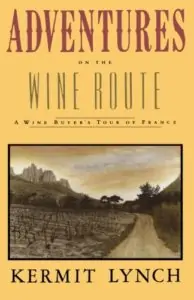 Dating back to 1990, the book reports the adventures of Kermit Lynch during his wine trips in France.  A book for wine novices, Francophiles, and French wine lovers. "Kermit Lynch's colorful portraits of some idiosyncratic vintners, and his commentaries on their wines, make for some of the finest reading since Joseph Wechsberg ate and drank his way through France in his book Blue Trout and Black Truffles." Robert M. Parker, Jr.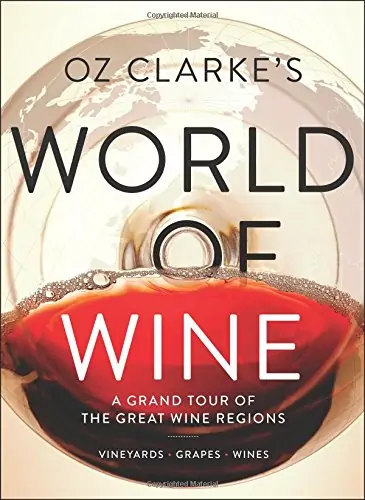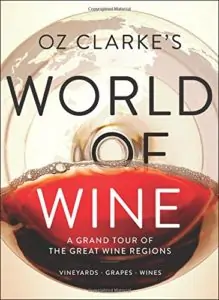 From the author of many award-winning books on wine, a visual tour of the great wine regions of the world with insights on grapes, wines, growers, and winemakers. Accompanied by interesting photographs and detailed maps."Written in Clarke's lively yet well-informed style, the book oozes with the man's passion for his subject" Scotland on Sunday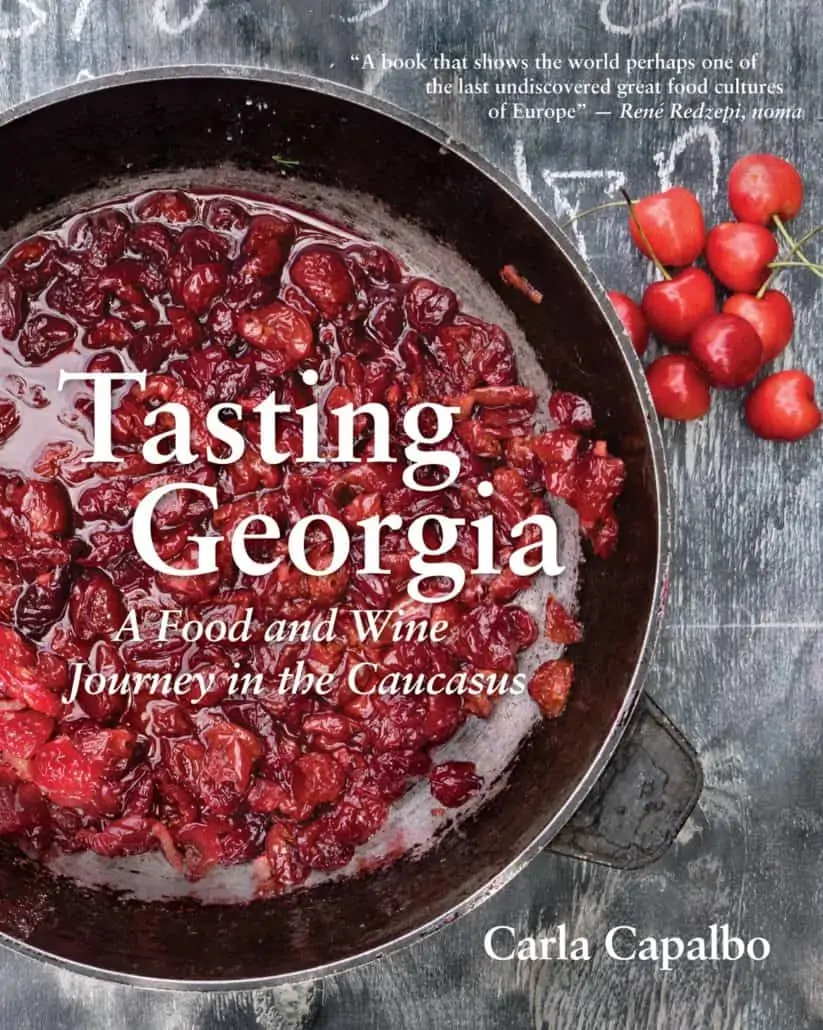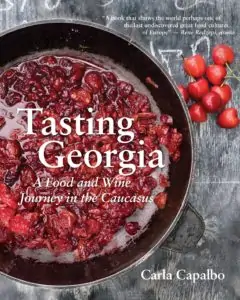 A guide to eating and drinking your way through Georgia, a country that is considered the cradle of world viticulture and it's now attracting a lot of attention in the wine business. It will make you thirsty, hungry, and willing to depart for Georgia. This is a great wine book for the adventurous wine lover. "Capalbo has done the great service of bringing the country's treasures within reach of any visitor through the use of maps, listings of hundreds of places of interest, and suggested itineraries." Matt Sutherland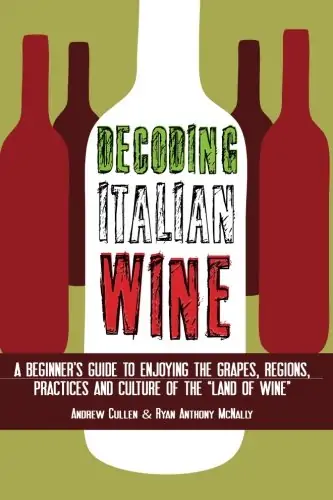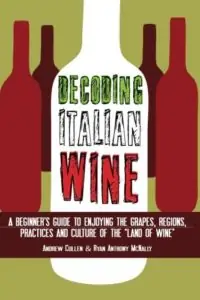 The perfect introductory guide to Italian wines, grapes, and regions for those that want to understand a bit more about this country's production. Clear and accessible. A wine book to bring on your trip to Italy. "Decoding Italian Wine will be a very helpful and essential instrument for a deeper and wider Italian wine education. A clear guide for anyone approaching the Italian Wine world." - Giacomo Fani, Frescobaldi Winery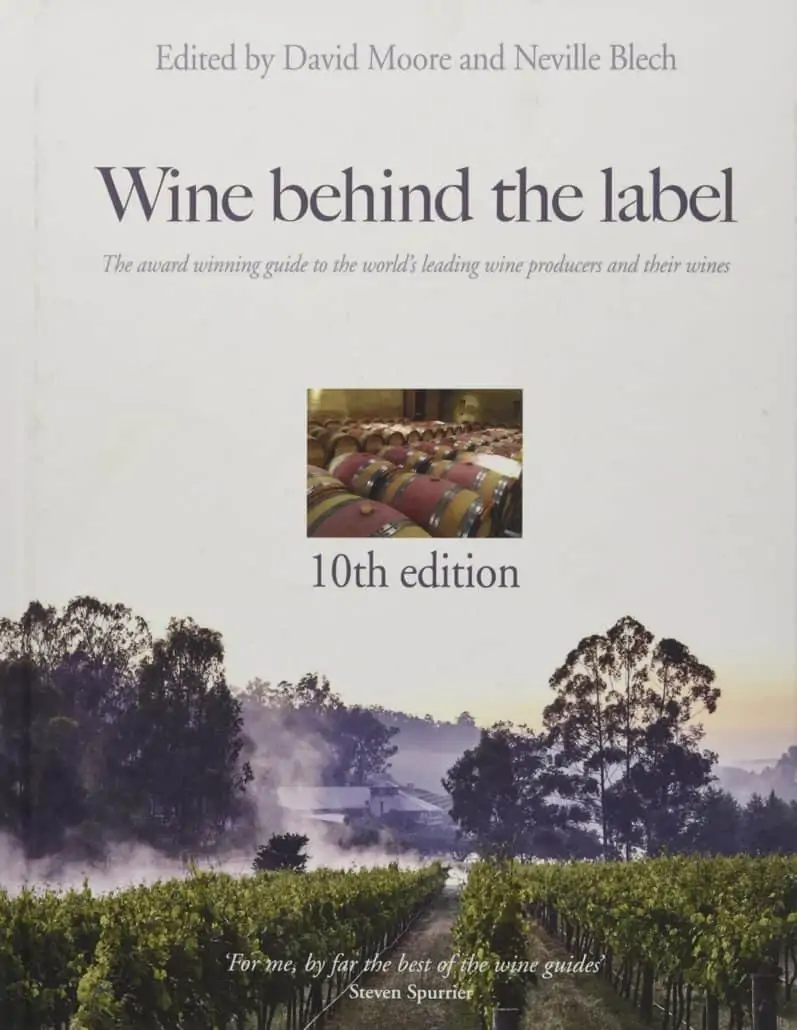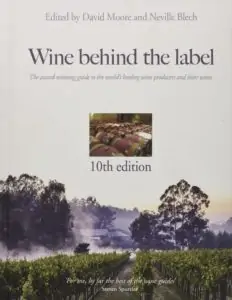 This book, at its fully revised and updated 10th edition, provides a complete overview of wine-producing countries and regions through the detailed profiles of more than 6000 recommended wineries and around 19000 of their wines. A handy wine book for wine experts or wine novices. "This is Robert Parker territory but succinct and cheaper" Joanna Simon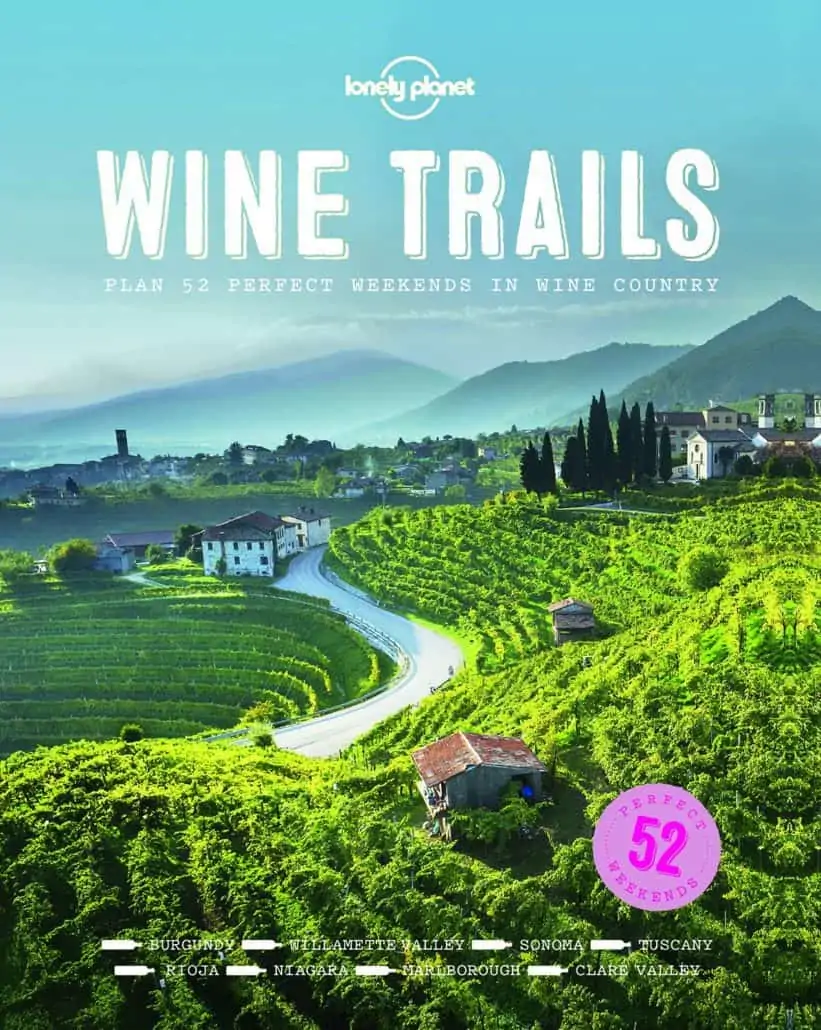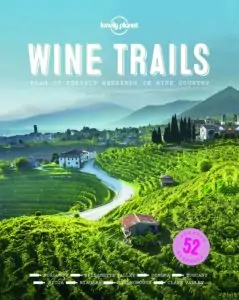 The most direct guide for the wine traveler and those who feel the urge to add wine and food experiences to their trips. A good selection of detailed itineraries and a list of wineries to visit in the most popular wine regions of the world."Lonely Planet guides are, quite simply, like no other." New York Times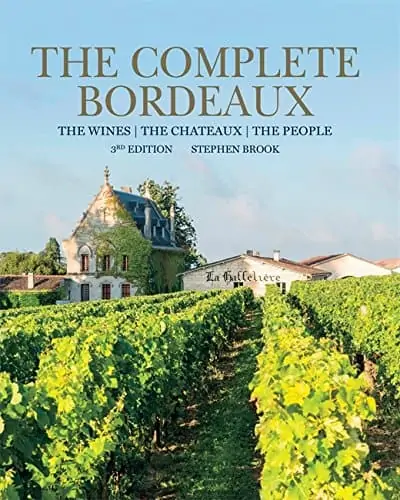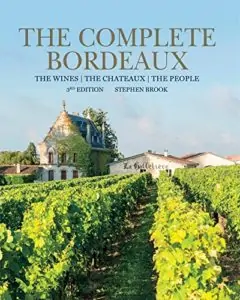 Essential to all Bordeaux wine lovers, this is the most complete, accurate reference to the wines of the region with detailed information on the appellations, winemaking, and property assessment. "...the definitive study of the region." Decanter
The Best Wine Novels
This section can be considered wine geeks material: those who have already read everything about wine and want more. If you are looking for something not too technical to add some more fun, romance or atmosphere to your wine-reading-experience! A gentle reminder, the best wine books are even better with a glass of wine on your other hand...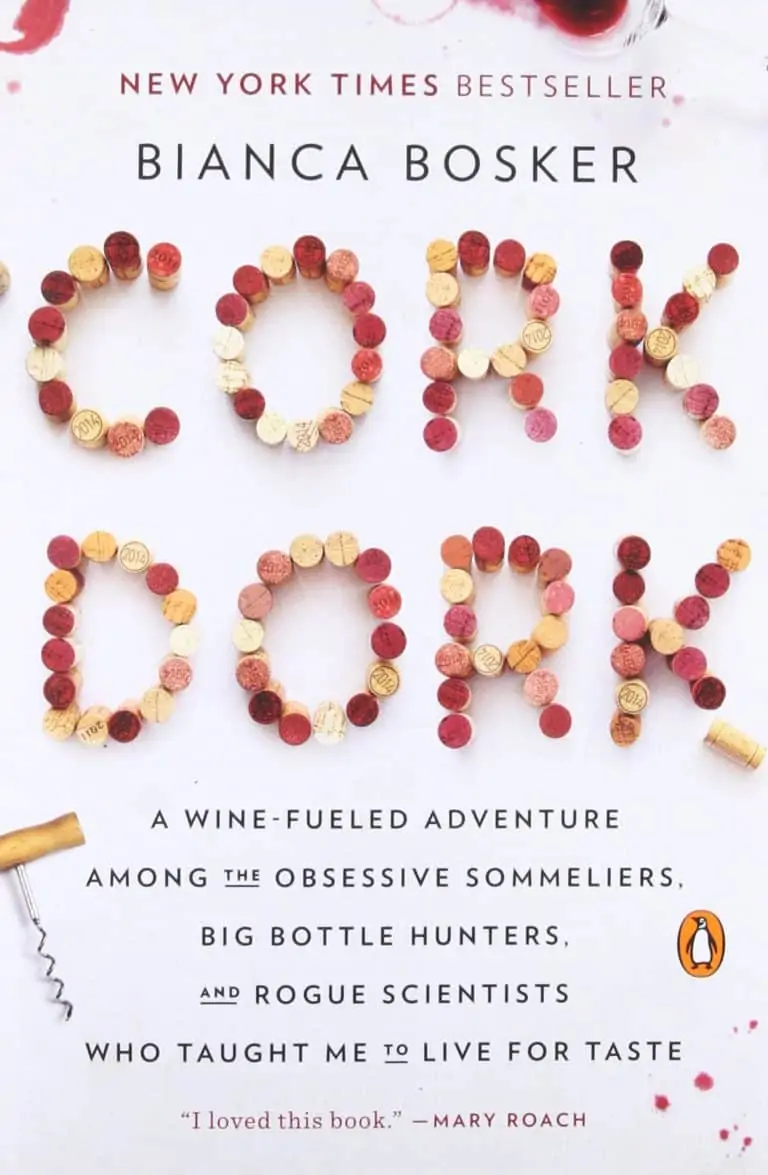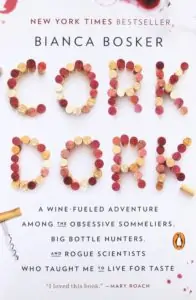 The personal experiences of a woman who decided to quit her job to start her career in the wine business. An entertaining book which explores the often bizarre world and weird secrets of wine tastings. "Cork Dork is remarkably entertaining. Bosker is a talented writer, a thorough reporter and is unfailingly funny." The San Francisco Chronicle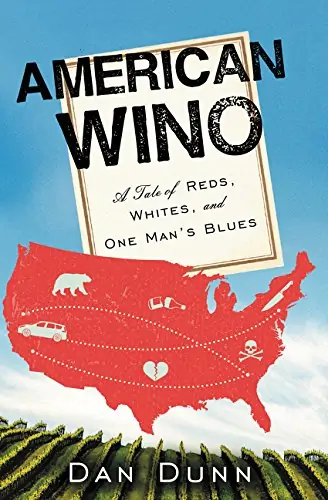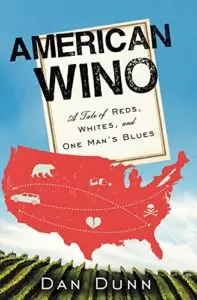 A hilarious trip along US wine regions with the former Playboy magazine nightlife columnist and booze connoisseur Dan Dunn. A personal journey of wine education at the discovery of the diversity of American wine.  One of the best wine books if you are interested in discovering American wine outside of California. "American Wino more or less proves that John Steinbeck was right in Travels With Charlie: You think you're taking the trip, but the trip takes you." The Portland Phoenix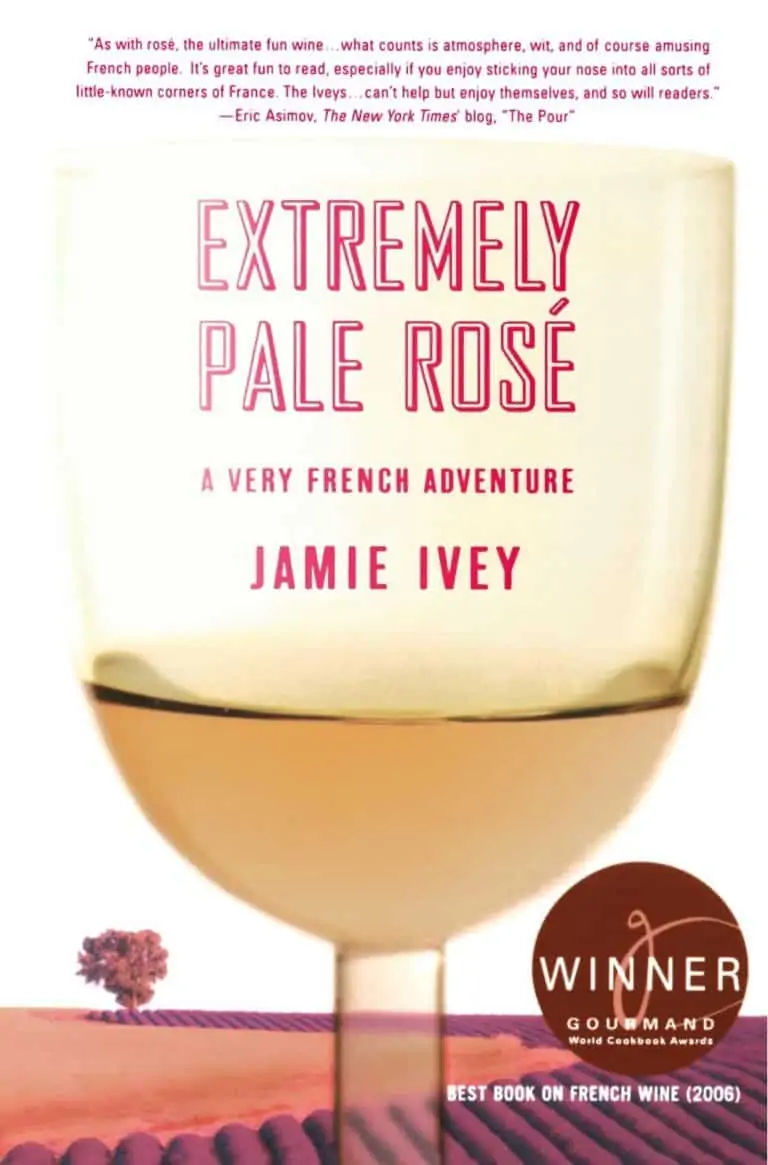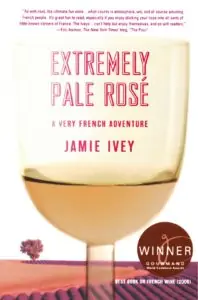 Light and flavorsome as a good rosé should be, this is an autobiographical travel journal through the south of France, enjoying the company of good friends, delicious food, and wine.
"Witty escapism for those who enjoy, or enjoy reading about, good wine, good food, and good travel." Library Journal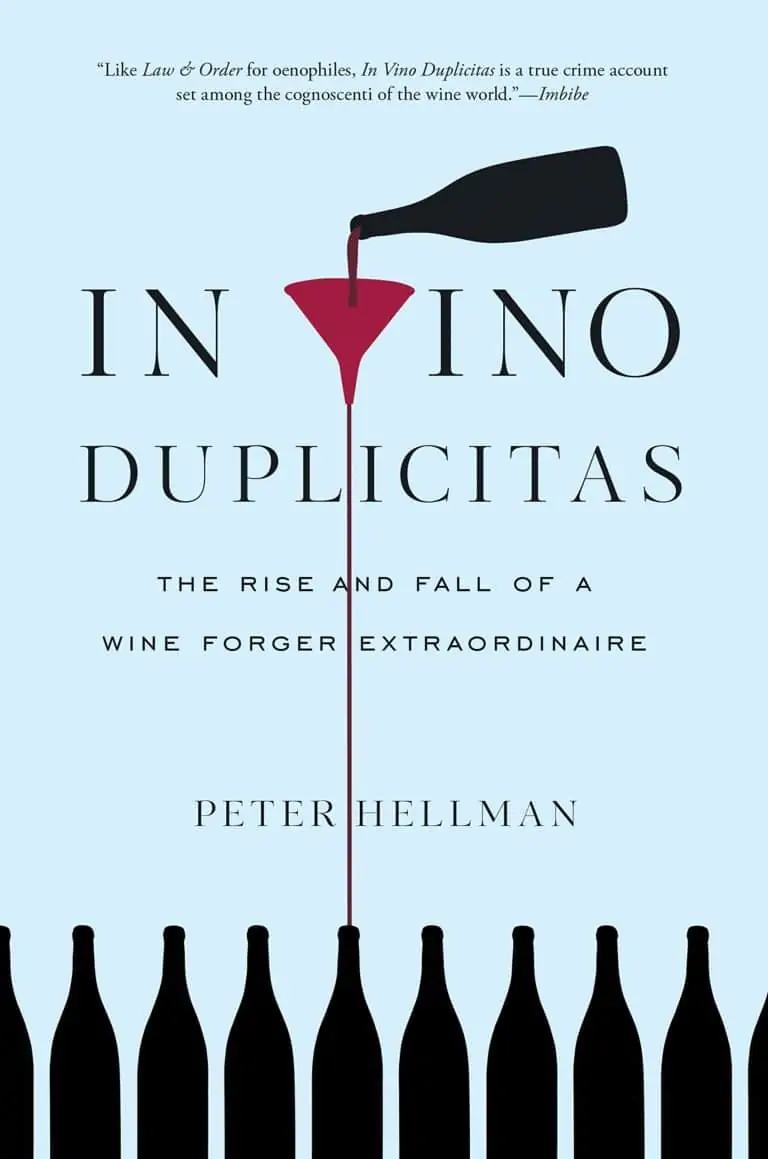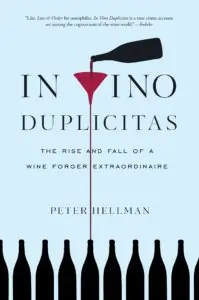 The true story of Rudy Kurniawan, a young Indonesian-Chinese who arrived in California in 2002, and soon became a celebrity among wine collectors but ended up tricking them and selling them wines under false labels. An amazing true story of fraud. This great wine book is full of shocking revelations about the wine elite. "In Vino Duplicitas is a cautionary tale of how we can let the romance of wine get the better of us. . . . None of us are immune." Washington Post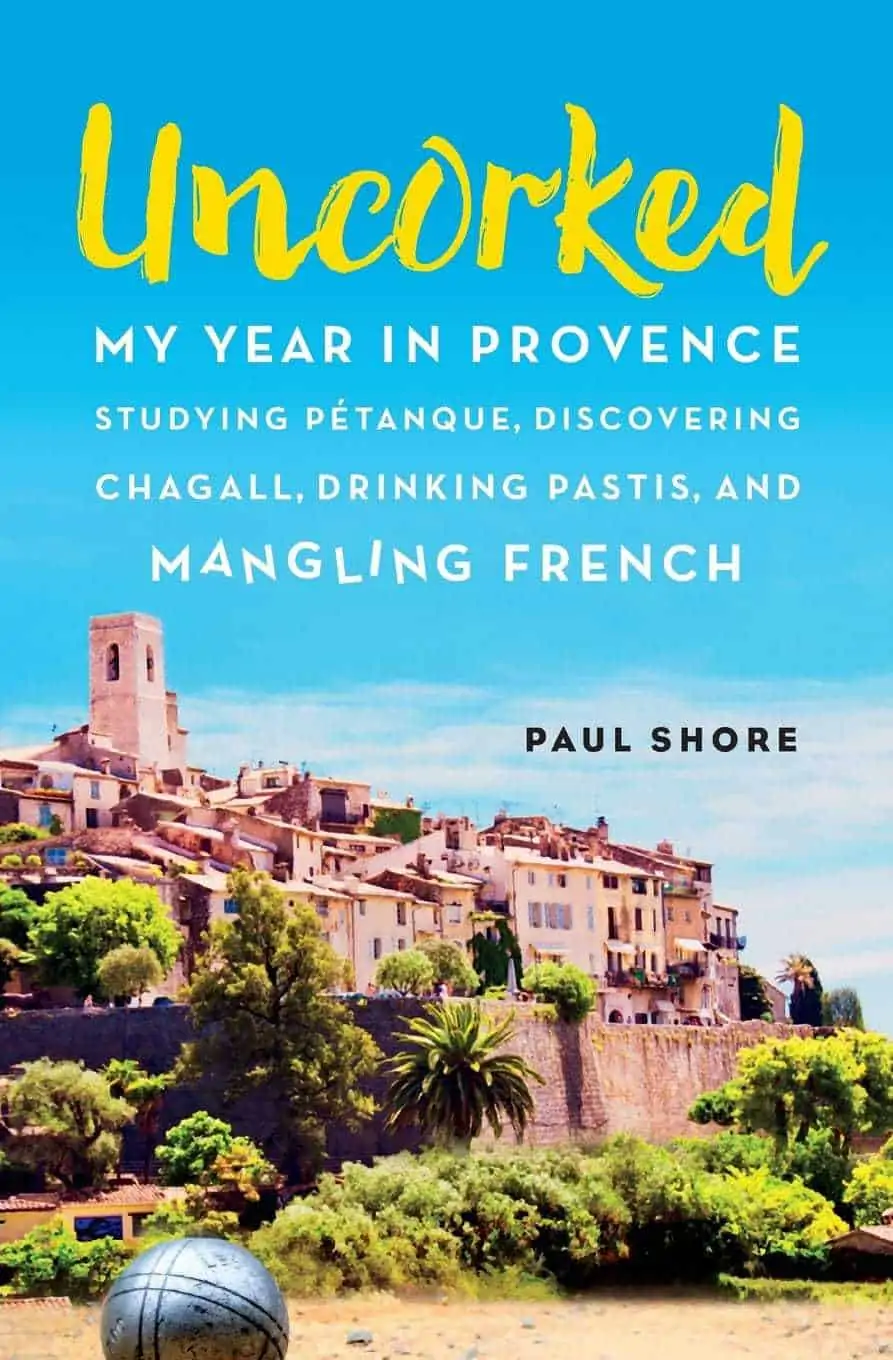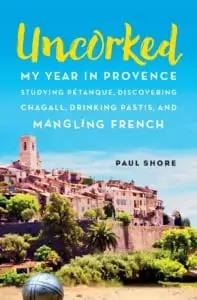 This is a personal book. It is more a fun memoir than a novel. An immersion in the Provence, getting to know the people, the traditions, the places and the wines: a real adventure of life. "Like a wry cross between Bill Bryson and Dave Bidini, Paul Shore's funny, self-deprecating and wholesome recounting of a year spent in Provence is one part travelogue, one part self-help guide, one part memoir. Uncorked is just like a good French wine: light, delicious, and full of flavor." Grant Lawrence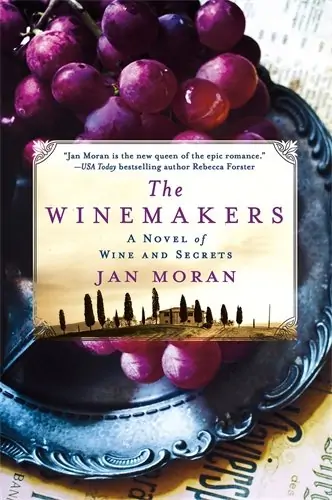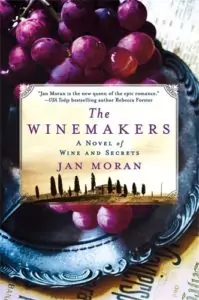 A family drama set in the vineyards of California and Tuscany. A charming romantic novel to immerse yourself in while drinking a glass of good wine! "As she did with fragrance and scent-making in Scent of Triumph (2015), Moran weaves knowledge of wine and winemaking into this intense family drama." Booklist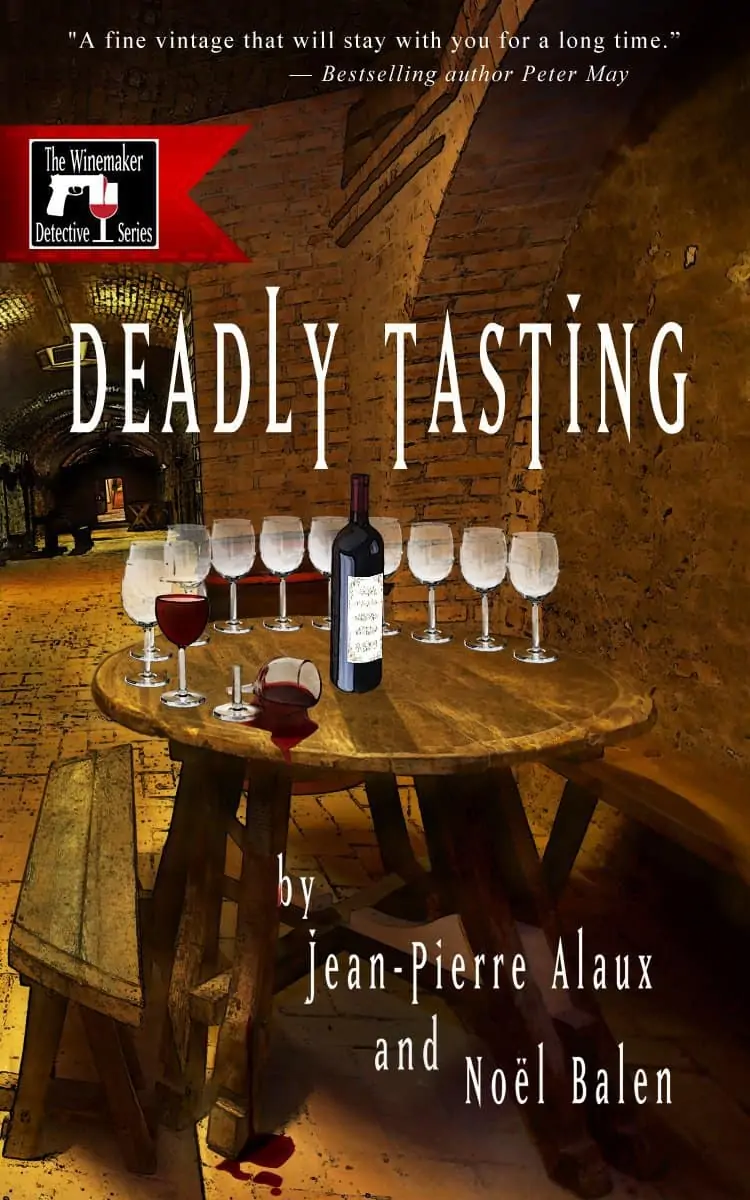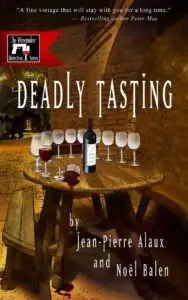 The fourth book of a series where Benjamin Cooker and his assistant, Virgile Lanssien have to investigate murders in Bordeaux, where wine seems to be left as a clue. Suspense and drama in this book with a lot of information about wine and World War II. "Its celebration of fine wine, food, and cigars charms." Publishers Weekly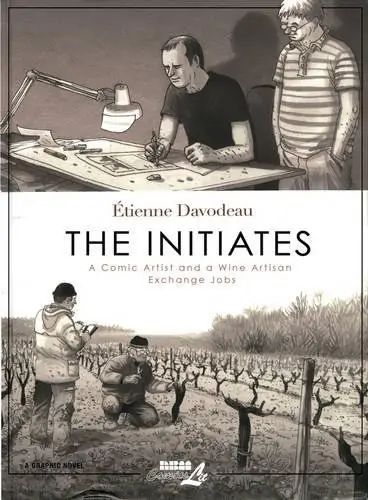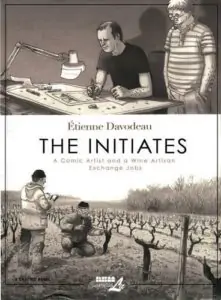 A black and white graphic novel about comics and winemaking. An introduction to both crafts through an unusual job exchange. Intense, fun and provoking.  The best wine book for fans of comics. "This comic book may be one of the best ever written to understand wine, it does the same for comic books. A masterpiece." Gourmand Magazine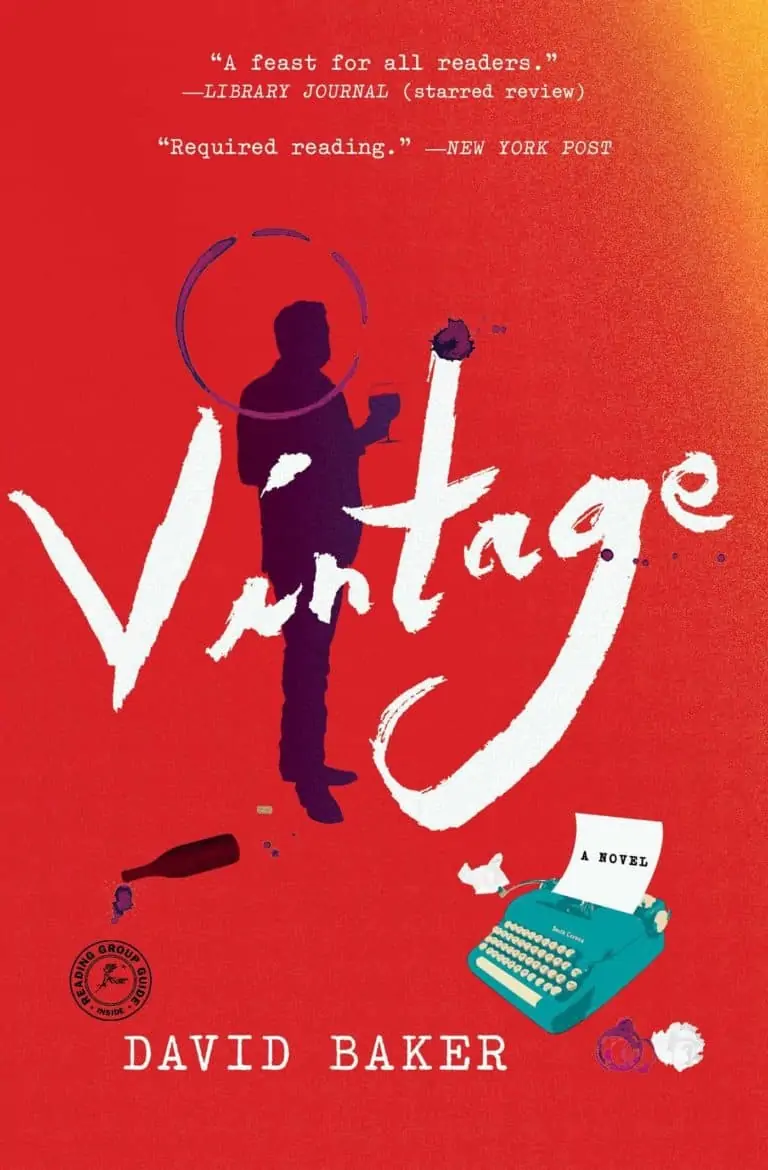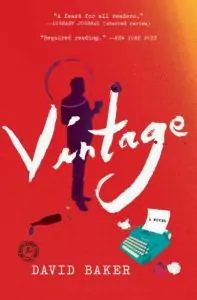 This thriller, for wine buffs and foodies, follows the adventures of ex-journalist Bruno Tannenbaum across France, while trying to find a lost wine vintage, the 1943 Trevallier, with the aim to restore his destitute career. "Baker's thriller offers entertainment and no little suspense for wine lovers." Booklist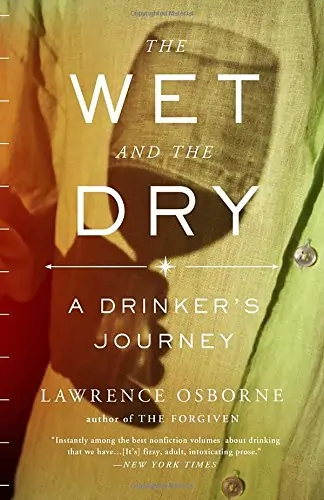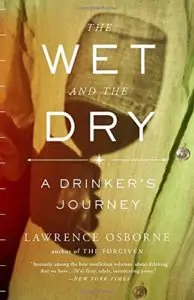 The unapologetic memoir of a man who drinks way too much. This book shows the effects of excessive alcohol use on individuals, as well as irreverent meditations on the different roles that alcohol can assume in Eastern and Western cultures."In this entertaining travel essay/memoir, [Osborne] combines both of his loves with a combination of sparkling prose and insightful observations...Endlessly fascinating." Chicago Tribune 
The Best Wine Books By Celebrity Wine Experts
If you like to hear about wine from the experts, here are the best wine books by famous wine authors and experts.  You will find a good selection of famous wine critics' editorial successes. These books will give you a specialized overview from a professional angle. It's a good idea to find material from these writers online first. When you find a style and voice you like, purchase their book and go a little deeper.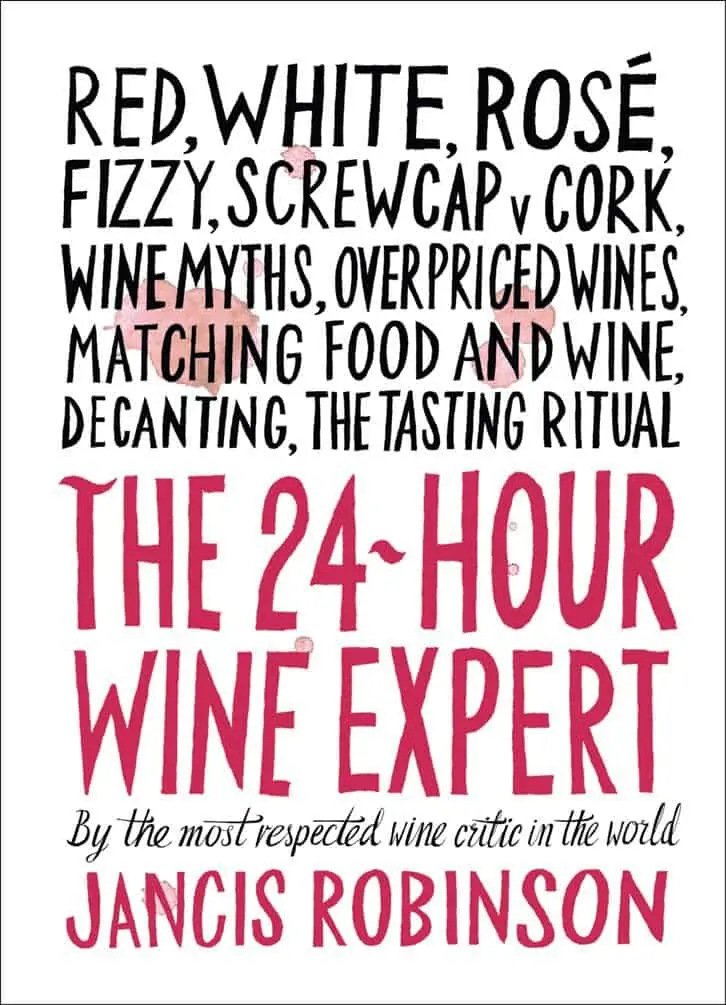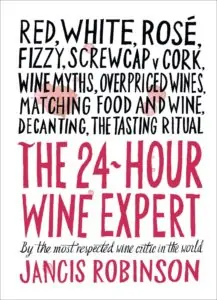 All you need to know about wine can be learned in one day! For the wine amateur from the most acclaimed `woman in wine` and one of the most authoritative voices of the wine business. Concise and effective.  One of the best wine books to give as a gift. "Robinson teaches and nudges with the brevity, wit, and clarity of someone whose life has been dedicated to wine." The Chicago Tribune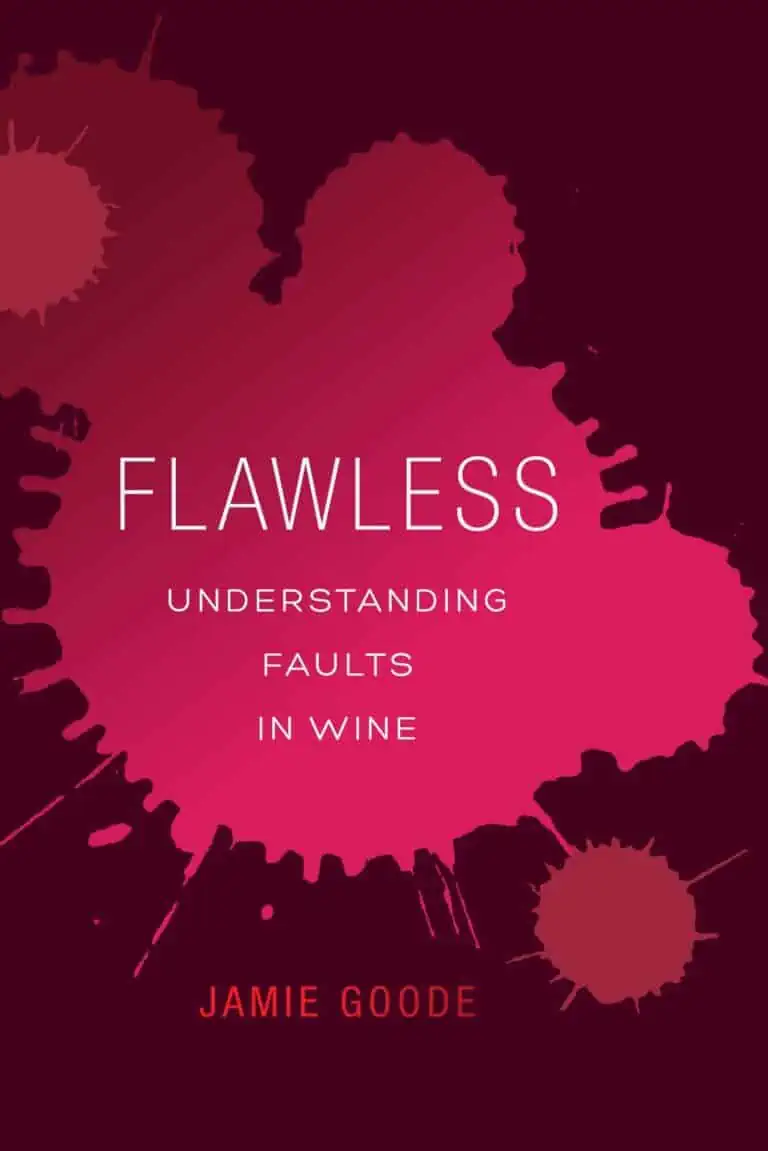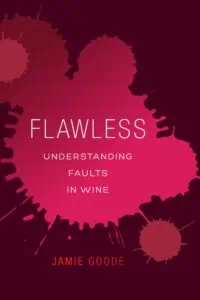 Flawless: Understanding Faults in Wine" by Jamie Goode
This is an essential addition to any wine enthusiast's library. With his characteristic clarity and precision, Goode delves into the complex world of wine faults, exploring the causes, effects, and potential remedies for a wide range of flaws that can impact the quality and enjoyment of a bottle.
From cork taint to oxidation to volatile acidity, Goode covers each topic in depth, offering valuable insights and practical advice for both professionals and amateurs alike. His approachable writing style makes even the most technical concepts easy to understand, while his passion for the subject shines through on every page. This book is a must-read for anyone who wants to deepen their understanding of wine faults and improve their ability to identify them with confidence.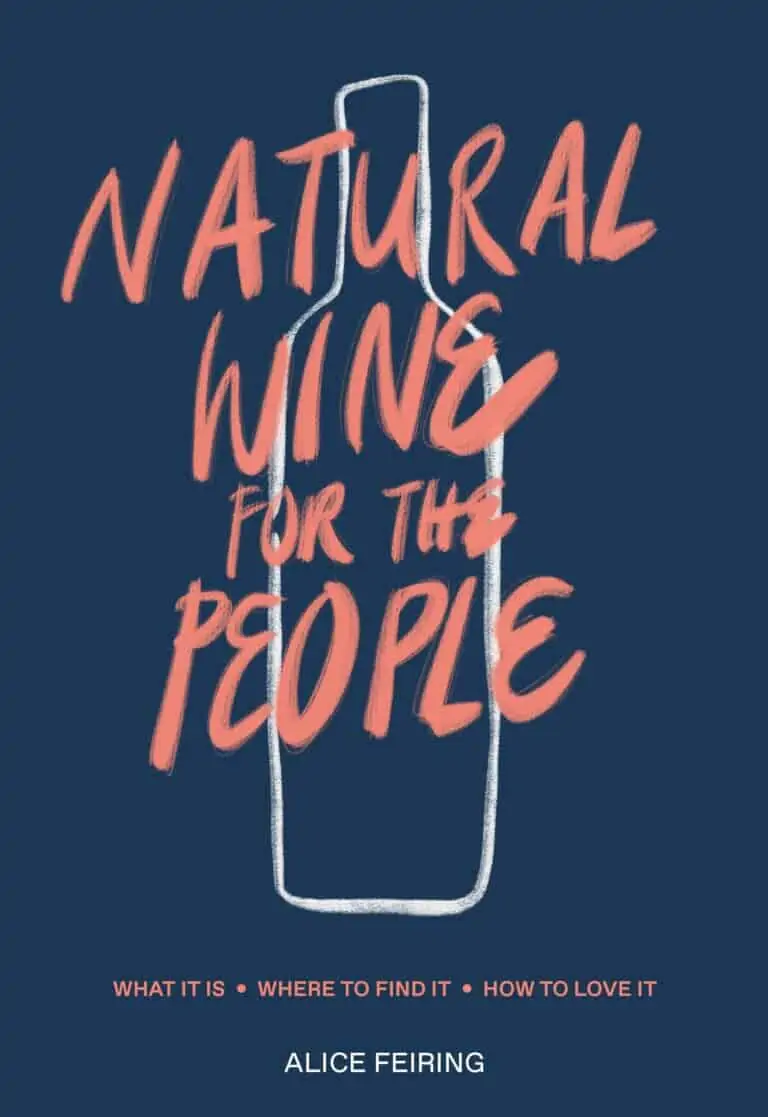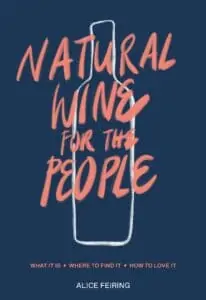 Natural wine is a "trend" that is gaining steam around the world. Wine consumers are often confused by what that means. Alica Feiring explains the natural wine movement with great simplicity in her book Natural Wine for the People. The book is beautifully illustrated and very approachable. It's one of the best wine books for anyone hoping to understand how winemaking is evolving in the 2020s.
You can buy a copy of the book here.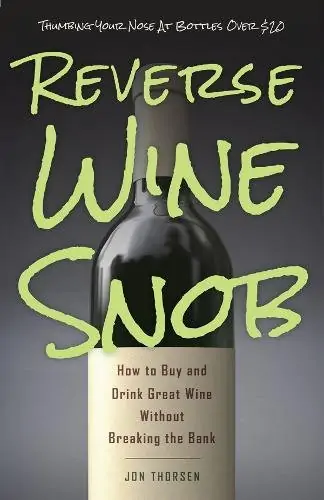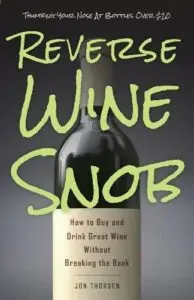 A good reference for people who want to be introduced to wine from a 100% independent wine drinker and blogger. If you don't know where to begin and don't want to go bankrupt during the learning process...get yourself a copy. "Fun to read, constant guide for the wine enthusiast" Amazon review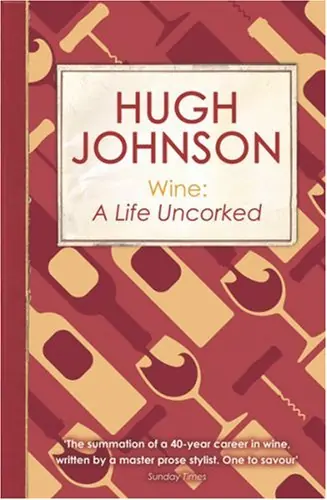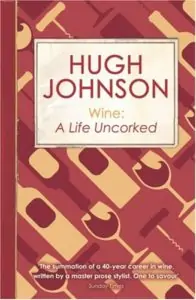 A book of wine memories from an unpretentious though opinionated and preeminent wine writer. Educating and entertaining. "Vintage Johnson—lively, graceful, and satisfying. An engaging read." Gerald Asher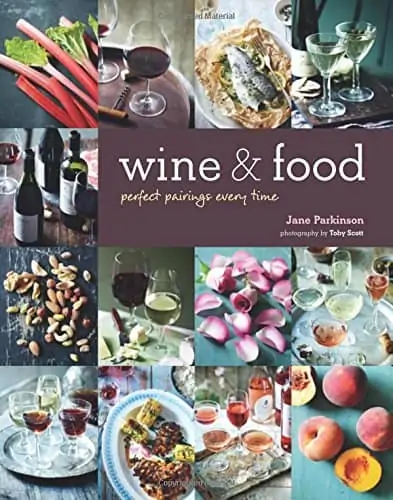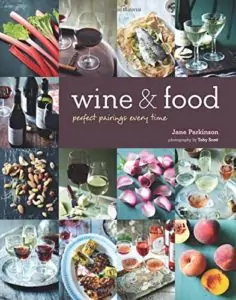 With this book, Jane Parkinson, the popular British columnist that matches food and wine weekly on the Telegraph. She guides the reader through the most common grape varieties, with graphic explanations on their characteristics in order to make food and wine pairing easy for everyone. "Parkinson is a new and vibrant wine writer, and her book offers a refreshingly youthful approach…the perfect place to create a new generation of wine lovers." The Good Book Guide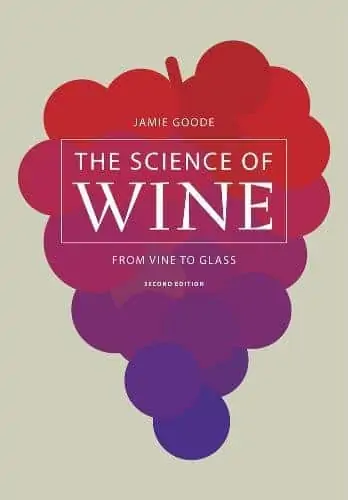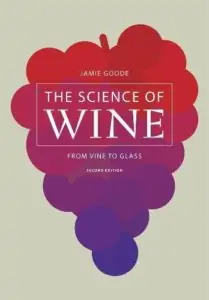 An in-depth analysis of all the factors that influence wine. These include terroir and biodynamics and the controversial technical trends that are changing wine production. An interesting scientific approach to some of the hottest debate subjects of the wine business. It's one of the best wine books for anyone that really wants to dig into the technical side of wine. "Jamie Goode is a rarity in the wine world: a trained scientist who can explain complicated subjects without dumbing them down or coming over like a pointy head. It also helps that he's a terrific writer with a real passion for his subject." Tim Atkin MW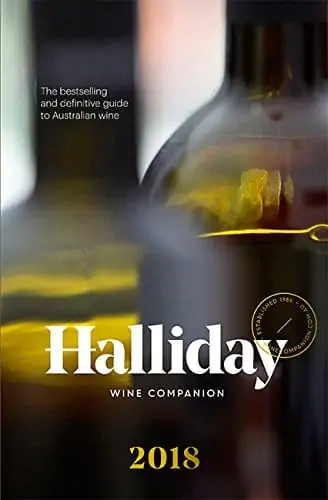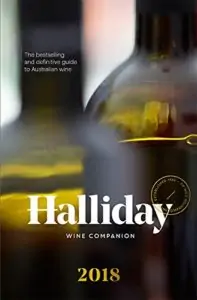 From the most erudite and knowledgeable Australian wine critic, the 2018 edition of this pocket guide contains updated tasting notes, a list of wineries, and winemakers. A bible for the Australian wines aficionados. "The best review of wines and wineries of Australia."Amazon review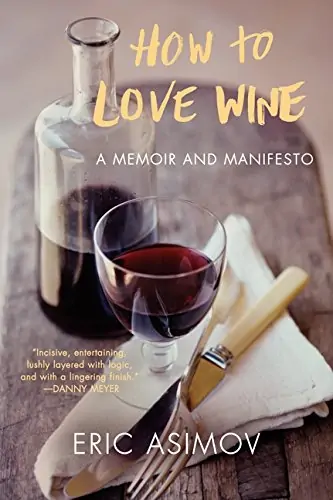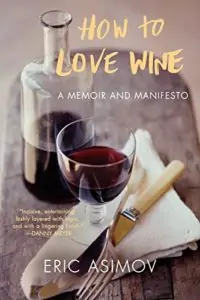 The book for all wine lovers, anyone who tastes, sips, guzzles or otherwise imbibes. This witty and provoking text gives a professional overview of the wine business through a series of personal stories sprinkled with irony."A wonderfully intimate memoir-cum-manifesto from a writer comfortable with his own ability as a wine writer who's not afraid to say it as it is. . . One of the more enjoyable and fluid wine books to read all year." Jancis Robinson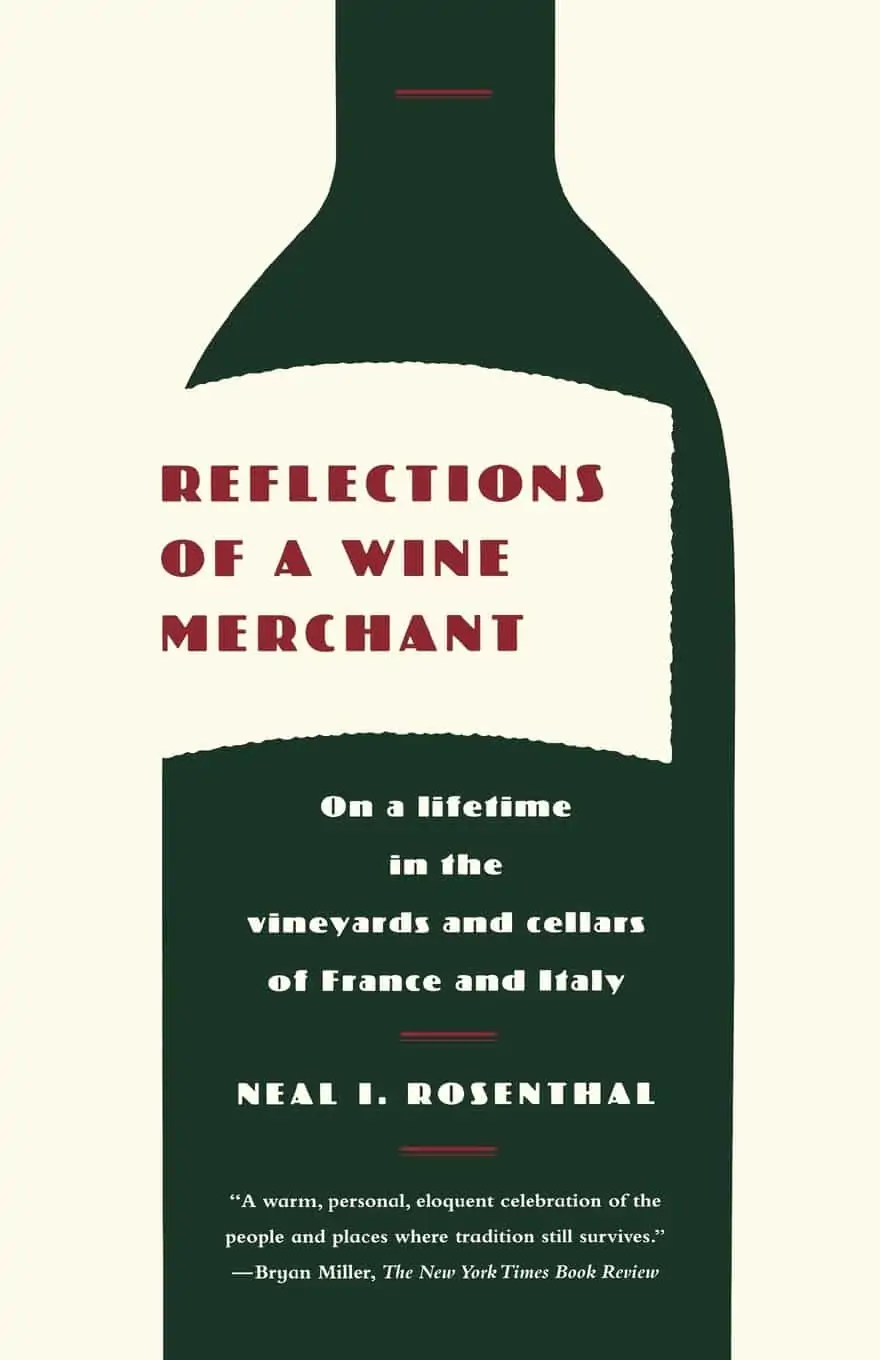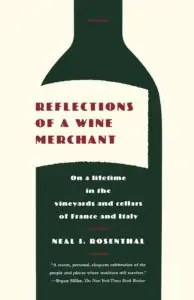 One of the most successful and opinionated wine importers specializing in the Old World writes about winemaking and the culture of wine through his encounters with local winemakers. A manifest in defense of the artisan way of  making wine."There have been many books about wine, but rarely one as absorbing and as wise as this one. Rosenthal tells of his travels in France and Italy, of his friendships with winegrowers, and of his own growing understanding of this ancient business that combines both art and commerce. He writes so well, one can taste the wines he loves." Charles Simic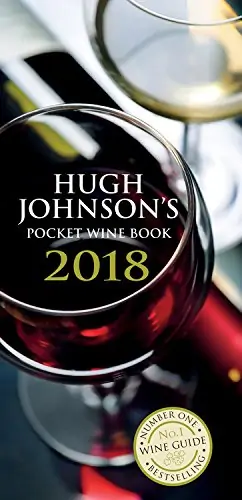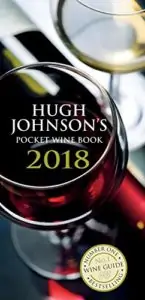 41st year of publication for this indispensable reference book. The most up-to-date edition for this annual guide filled with concise factual commentaries on wines, growers, and wine regions of the whole world. "Perhaps the only guide to wine that anyone really needs" Newsweek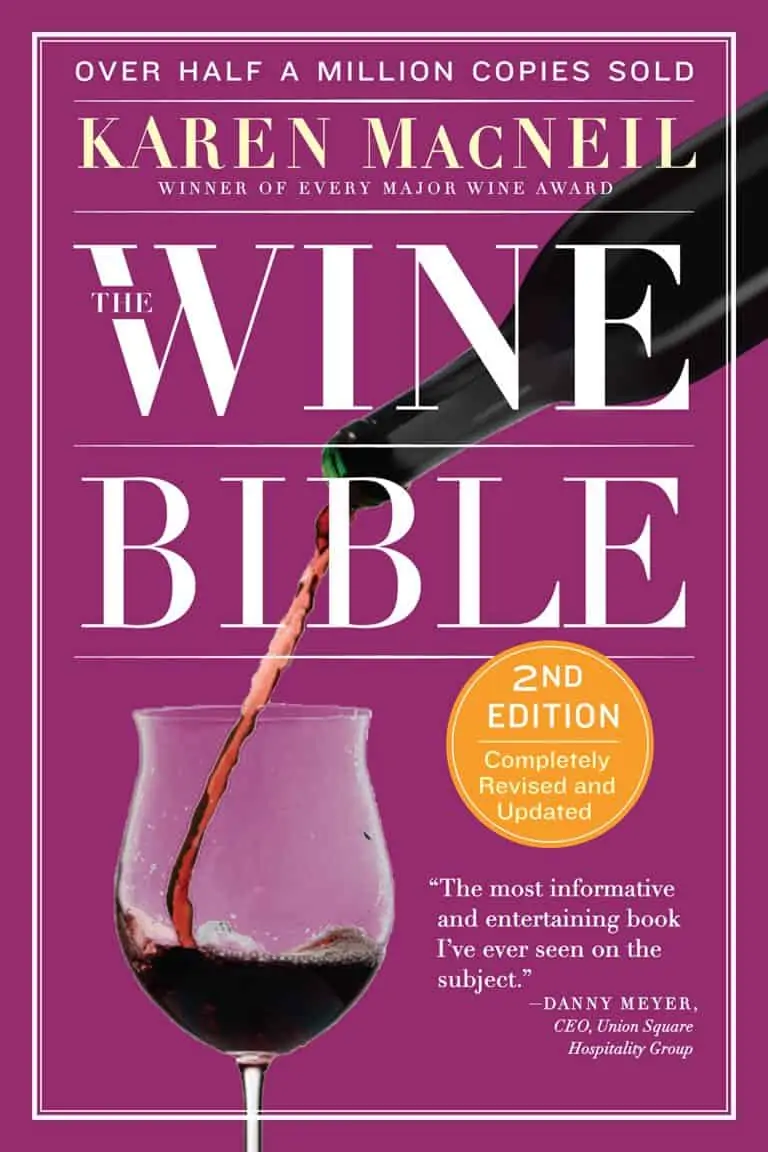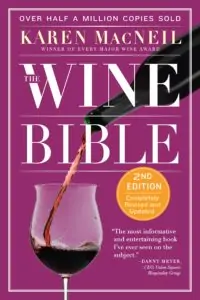 A complete, user-friendly wine book for anyone who is wanting to learn about wine. Comprehensive information and no wine snobbery allowed. "A dazzling, comprehensive, modern guide to wine, free of elitism and pedantry. This thoroughly successful work sets a new standard and makes wine more accessible and user-friendly than it has ever been before." Bon Appétit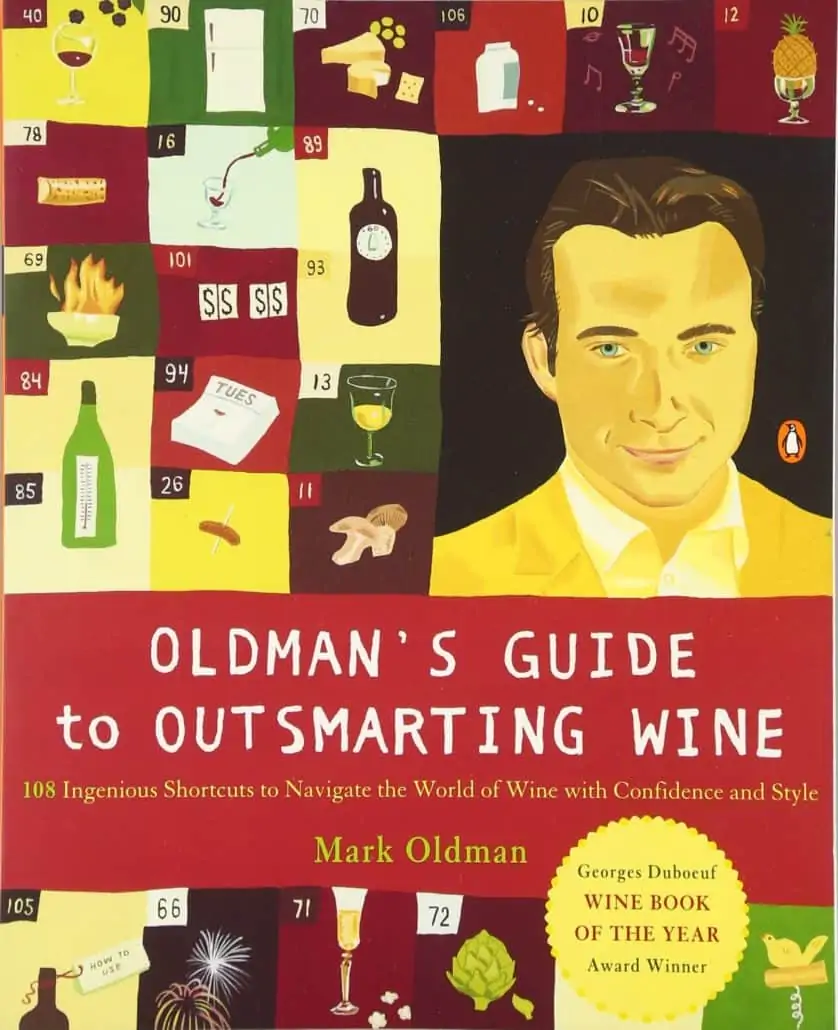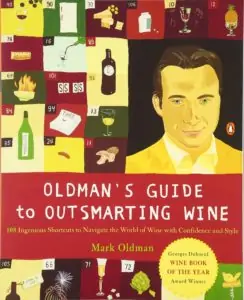 From one of the country's leading experts, a book that gives a down-to-earth introduction to wine. For those interested in the subject, but not yet knowledgeable, this book will help you understand what you like."Oldman's Guide to Outsmarting Wine is the perfect primer-concise, evenhanded, fun, and practical" The New Yorker
The Best Wine Books Focused On Culture and History
This category includes a series of more technical titles with a particular sociological, economic, or historical approach. These are some of the best wine books for passionate wine buffs and oenophiles!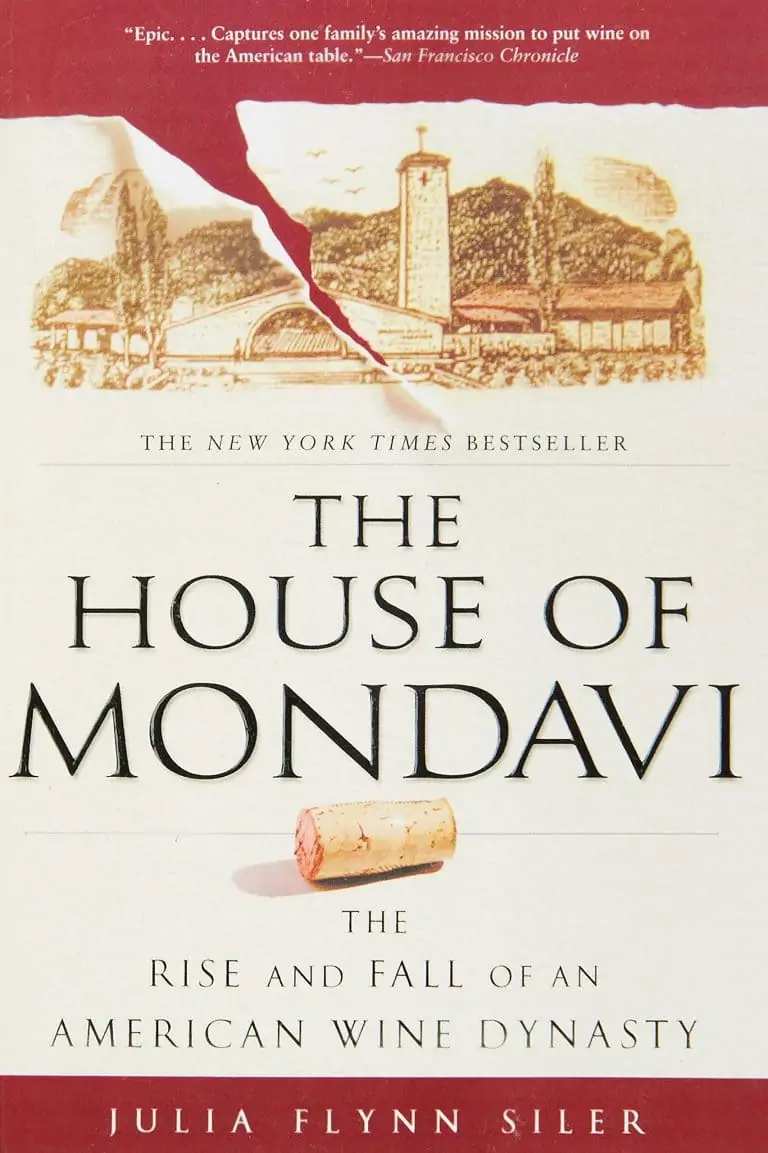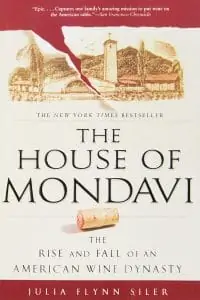 When wine and family are an explosive pairing
Dysfunction can lead to some great results. The story of the preeminent fine wine family of the 1970s, 80's and 90's. Learn the inside story of a family on the brink. The blood feuds and passions that drove a billion-dollar business.
Click Here To Learn More About -  The House of Mondavi: The Rise and Fall of an American Wine Dynasty by Julia Flynn Siler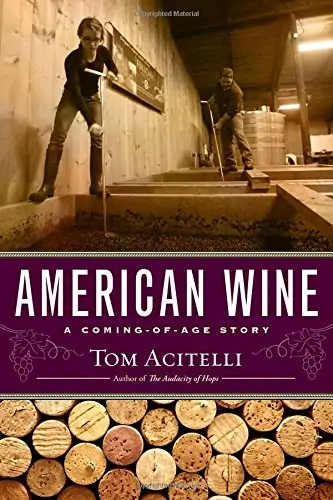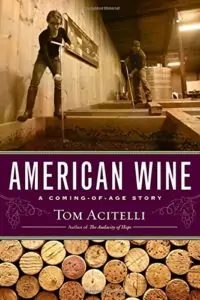 Starting from the Judgment of Paris and passing through the French Paradox, Julia Child and Robert Parker, the history of how American wine has changed in the last 50 years and how the country has managed to join France as one of world's top wine-producing and -drinking nation. "Hard to resist" Boston Globe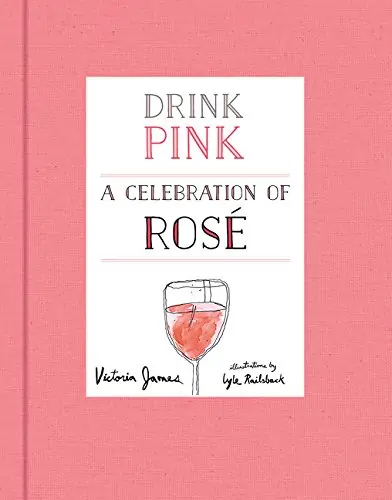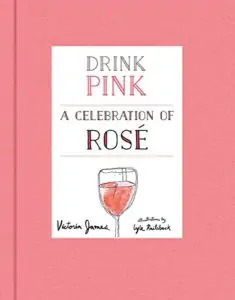 Sophisticated writing and a series of captivating illustrations make this book enjoyable while it praises the quality of the often underrated rosé wines, explaining how they are made and providing experts tips on how to choose them."James gives us a long-overdue book on rosé...Well done." Ed McCarthy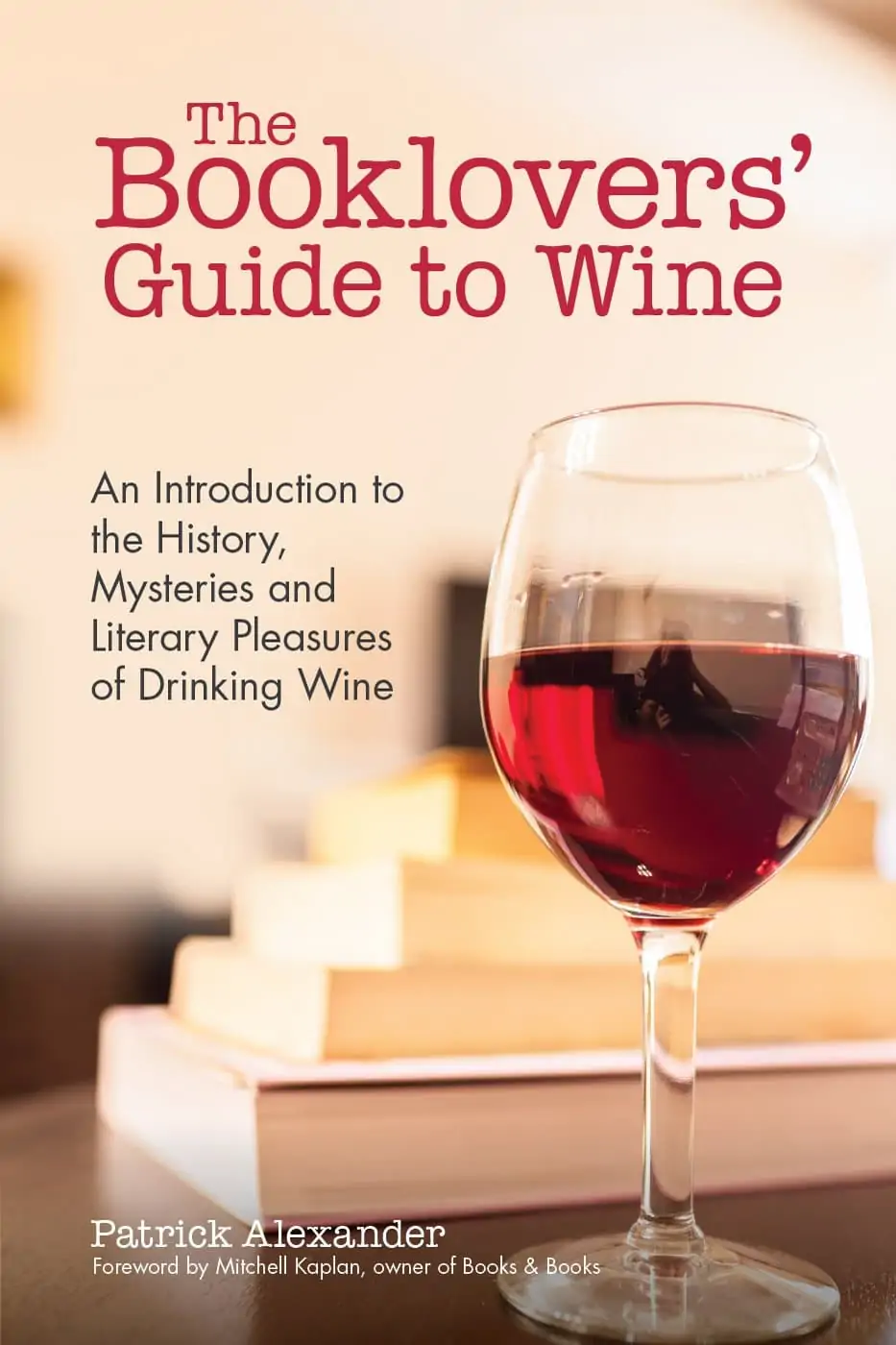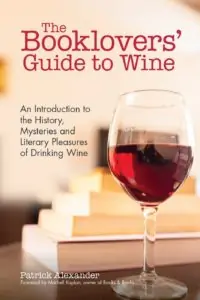 A book that blends the author's passions for wine and literature. A heartfelt insight on the culture and history of wine together with explanations on the differences between Old and New World wines, varietals and terroir."What a delightful and singular book- the pairings of wine and books is every oenophile's dream. Now I know exactly what to imbibe when rereading Tolkien." Susannah Seton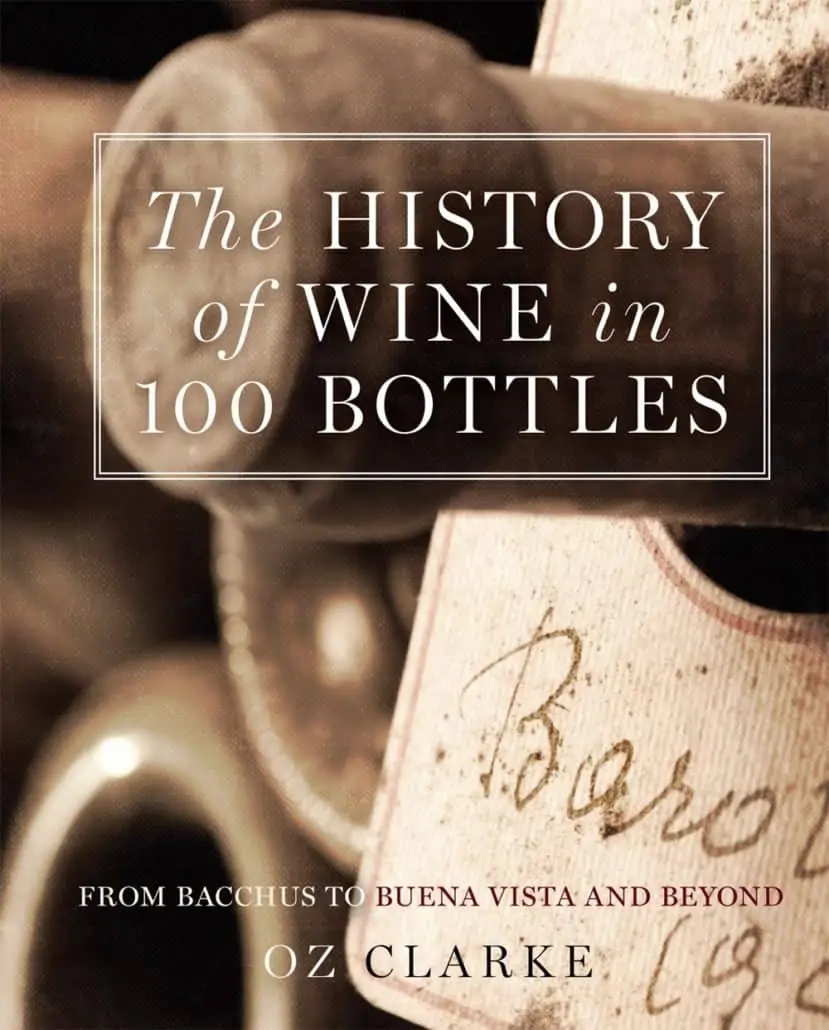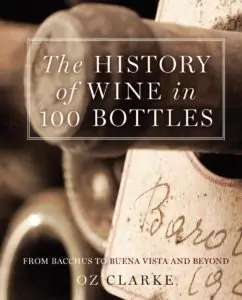 A delightful book from an opinionated and entertaining wine writer, with a collection of historical facts and humorous anecdotes offering an intriguing overall panoramic of the wine world."Quick paced and informal survey on the history of wine" Amazon review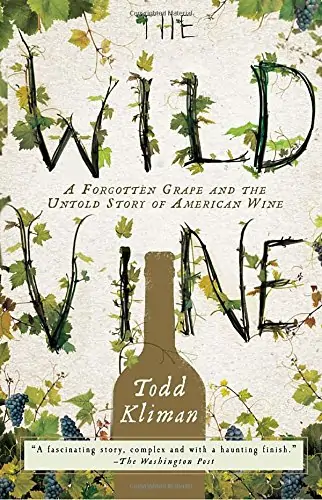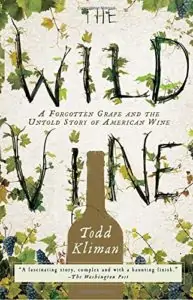 For all those that love to know the story behind the wine in their glass (in the specific case, American wine), the mysterious history of the hybrid grape Norton, created in order to withstand the New World climate and produce good, drinkable wine and later almost disappeared. "A delicate, yet complex book, with a smooth finish" Amazon review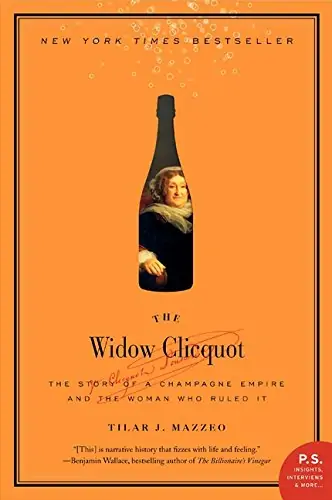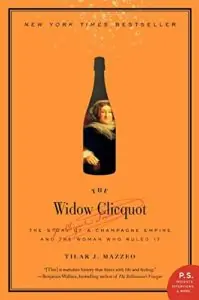 The fascinating portrait of the woman behind the label of one of the most prestigious champagne houses. A must-read for all champagne lovers. "If you like champagne, The Widow Clicquot by Tilar J. Mazzeo is definitely worth a drink." Associated Press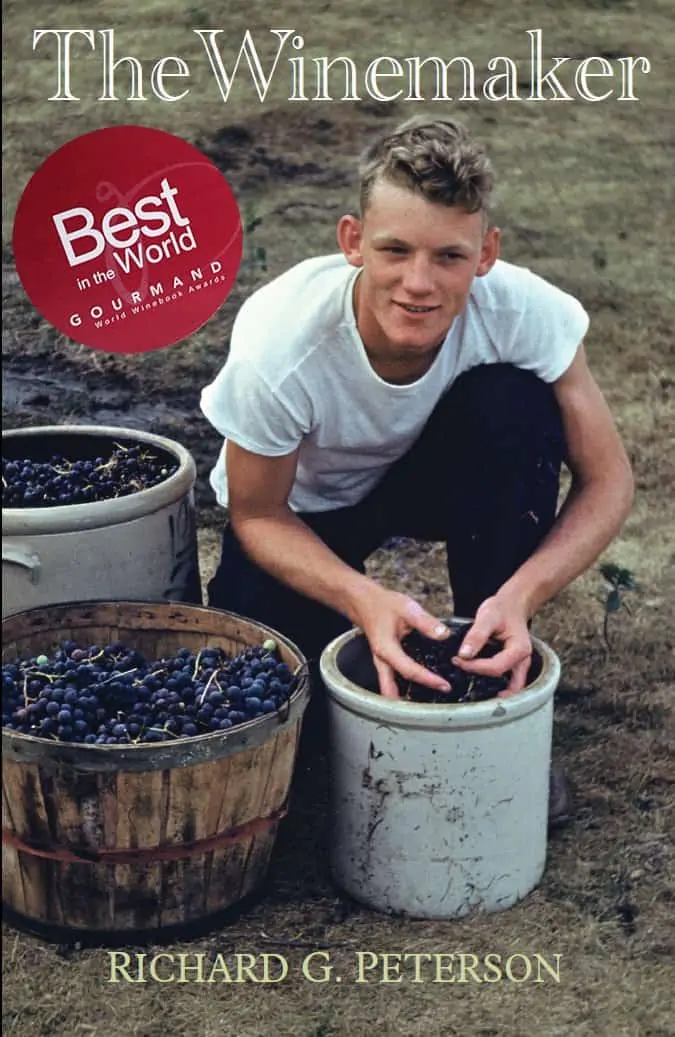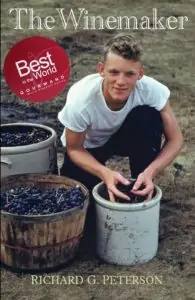 With this book, Richard G. Peterson engages the reader in the chronicles of over 50 years of astonishing change in the California wine business. Recommended to anyone interested in learning more about the inner workings of the industry. "Great fun for serious wine fans" Amazon review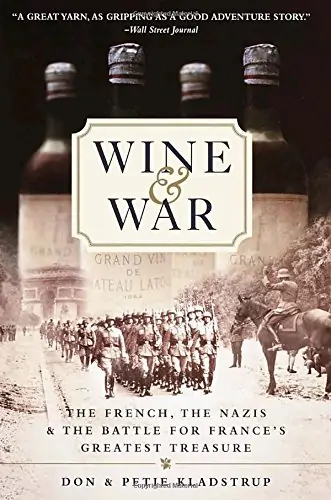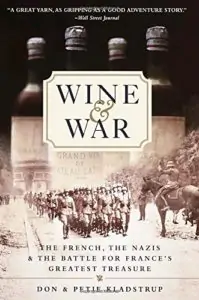 The remarkable story of how some French winemakers had to face the challenges of World War II to defend their precious nectar. Amusing anecdotes for wine and history buffs.
"To be a Frenchman means to fight for your country and its wine." Claude Terrail
An interesting panorama and ferociously opinionated view on the contemporary wine world, to help the wine beginner, lover or expert facing the overwhelming and confusing realm of choice of our days. "Deftly shows how any and all of us can be savvier about wine." Bill Ward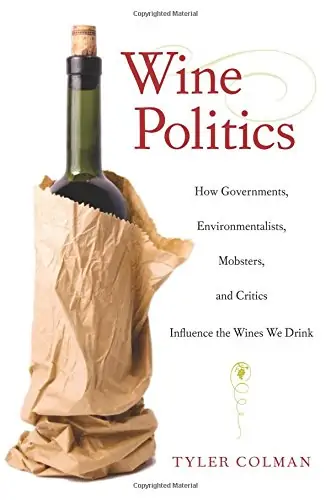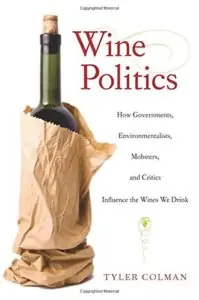 A book with an extremely interesting perspective on the wine world that uncovers the complex web of politics behind a bottle of wine. "It is the kind of book a wine economist would want to read and gift as a gift to friends." Journal Of Wine Economics
Wine Books That Are Rare Or Currently Out Of Print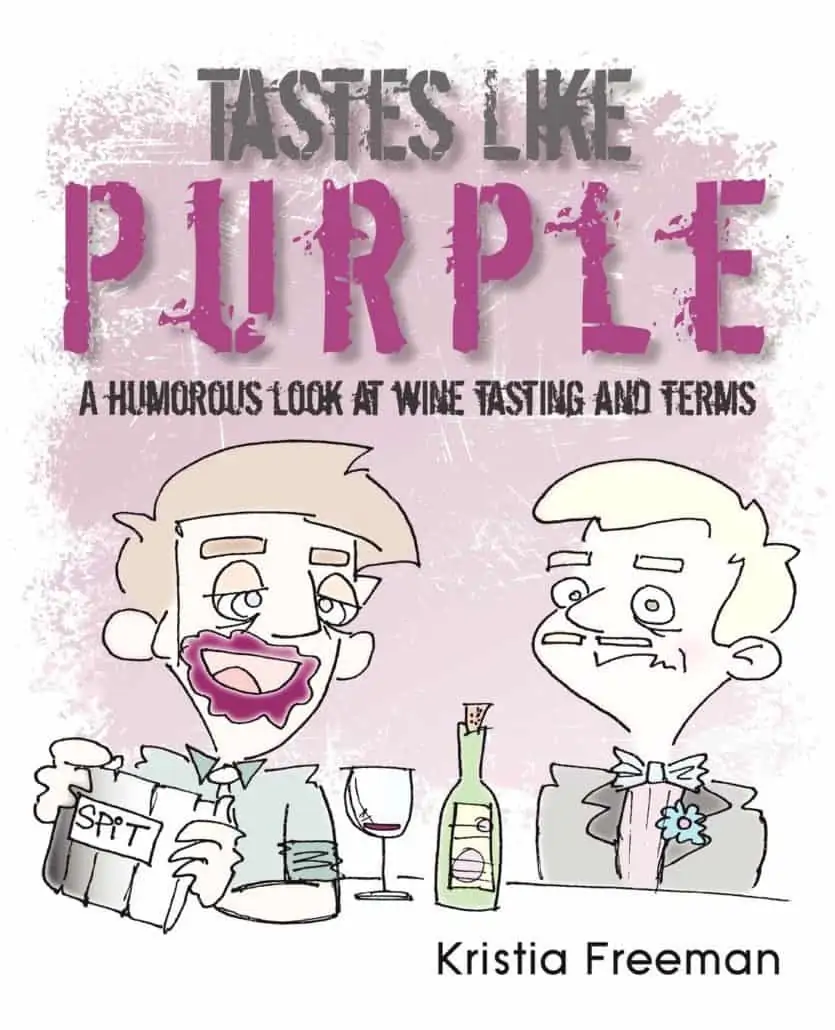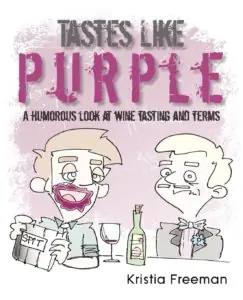 Easy to read, funny book with all the sort of information you need to learn about wine and develop your very own palate, without being influenced too much by critics or people who think to know! "What a juicy look at wine and wine tasting." Amazon review.