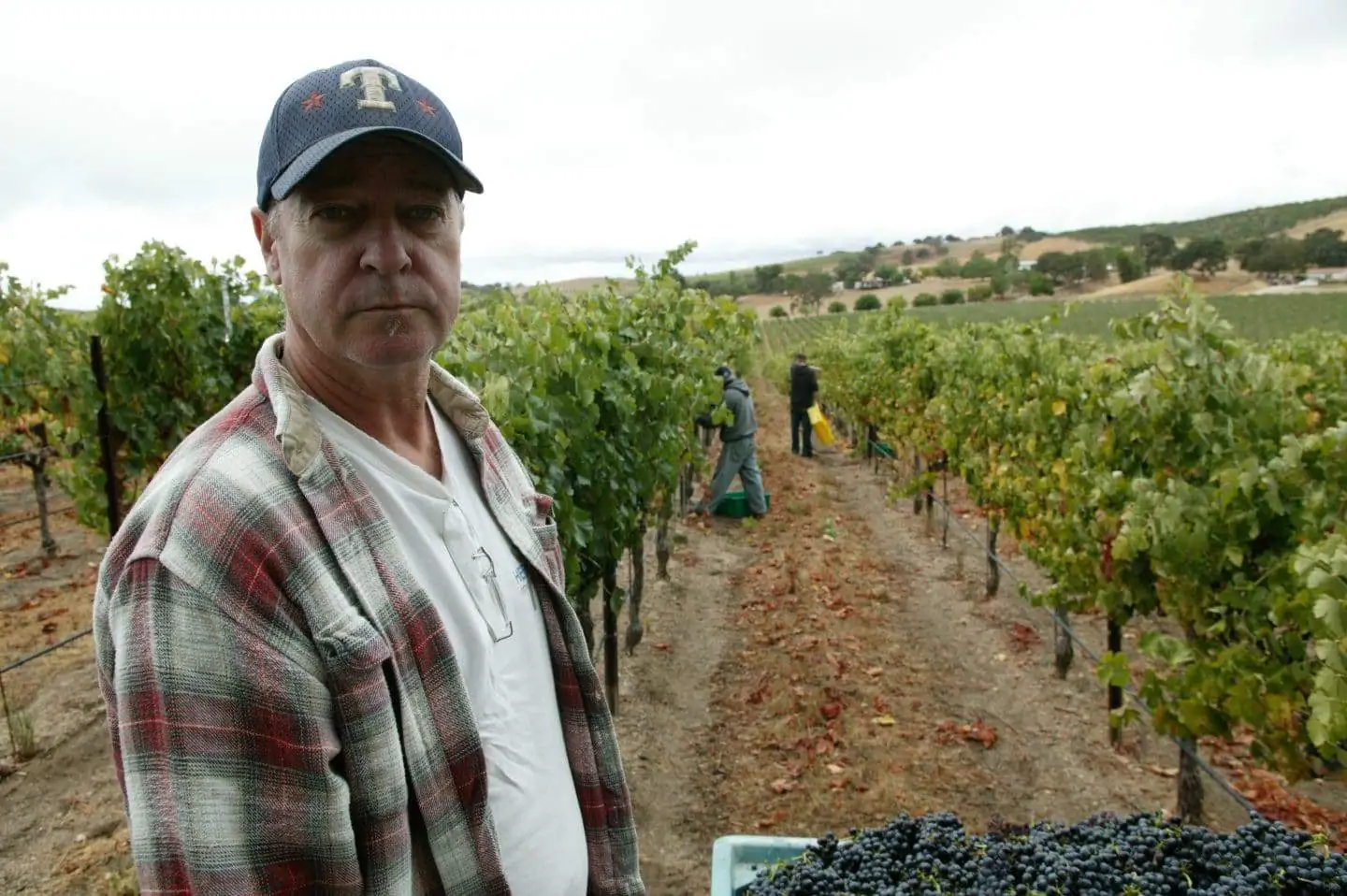 California has over 4,000 bonded wineries. The typical supermarket shelf is dominated by a handful of corporate wineries. Even markets with rows and rows of seemingly diverse offerings are just displaying different offerings from the same producers. These large wineries can produce some really high quality wine, but they tend not to push the envelope. They produce safe, generally acceptable wines that allow them to hit their sales numbers month after month.
So how to find the really interesting wines? Where are the wines that can change your perceptions of what is possible?
Like so many small winemakers, Doug Minnick fell in love with wine and then with winemaking. He found that he and his partners had a talent for making exceptional wines, but there was a disconnect between him as a producer and the millions of wine lovers looking for the next great bottle. Doug decided to do something about it (thanks Doug!). The result is the Garagiste Festival.
The festival creates a comfortable meeting place for great small production winemakers and the wine consuming public. This is a marketplace for wine that doesn't really exist anywhere else.
We had a chance to talk to Doug and find out how he started Hoi Polloi, what he loves about wine and what the Garagiste Festival is all about.
California Winery Advisor: How did you get started out making wine?
Doug Minnick: My partners Ted Behlendorf, Dan Andersen (L) and I had been talking about making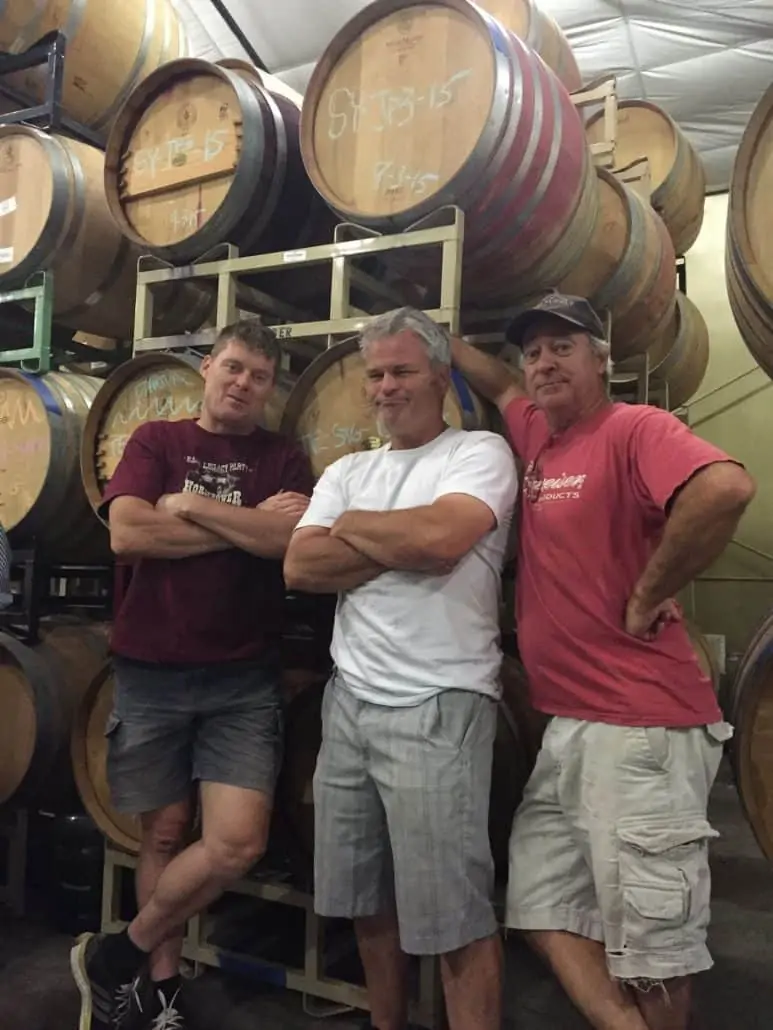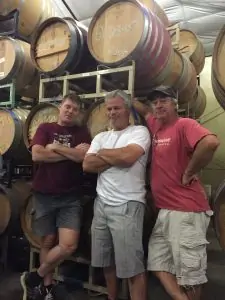 wine for several years, but would realize our timing was completely wrong in terms of harvest so we would file it away for the next year, then we'd forget about it again and just go back to drinking. About seven years ago, by some chance we actually remembered in time for harvest. Steve Cass at Cass Winery was very helpful in getting us our first barrel's worth of fruit. That went smoothly and we bought another half-ton that year. As another winemaker warned us. "You've got the bug now. It only gets worse - better warn your wives." Boy, was he right.
CWA: How would you describe your winemaking style?
DM: Rangy. We like to source from wide a variety of vineyards which produce different styles - cool-climate Syrah from Sta. Rita Hills and Russian River Valley in Sonoma, robust Westside Paso Syrah and Grenache and Cab,  Santa Maria Pinot Noir. The fruit tells you how to make it. We just try not to screw it up.
CWA: What challenges have you faced as a small production winemaker?
DM: Logistics is one. As nomadic winemakers, we find ourselves driving trucks up and down the coast at all times of the day and night during harvest, hoping there is a forklift at the end of our journey. It can be grueling, but it's also an adventure and we love it.
CWA: What advice do you wish you had received when you started out making wine?
DM: I think we had our eyes pretty well open, but we are lucky to know lots of winemakers and we aren't shy about asking for advice. Also luckily, the winemakers have been incredibly generous with their knowledge and support. Hard to think of another business with so little sense of personal competition. It's fantastic.
CWA: How do you and other small wineries connect with potential consumers?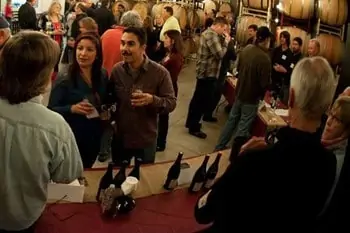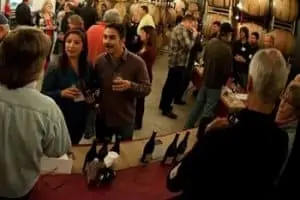 DM: This is the challenge for all small winemakers. If you don't have a tasting room and aren't on the wine country maps, you have to go out and find your audience. You end up pouring a lot of events. I can think of one great one, in particular 🙂
CWA: Do you have a tasting room?
DM: We are looking at some options right now. Nothing to announce, though.
CWA: Where can people buy your wines?
DM: Nowhere yet. In a month or so, online at HoiPolloiWinery.com. If anyone would like to know when we launch, and aren't on Facebook, drop me an e-mail at dkminnick@mac.com. We'll have some other news coming soon, too.
CWA: How does the three tier system impact small winemakers and consumers?
DM: Small winemakers often don't make enough wine to satisfy the big distributors who tend to want wines they can just re-order at will. Small winemakers run out of stuff, and that's frustrating for the big boys.  This means that not only are small winemakers' sales channels limited, but consumers aren't going to see these kinds of wines at most retailers and certainly never in supermarkets. You've gotta go looking for the small guys and girls.
CWA: How did the idea for the Garagiste Festival come about?
DM: See my answer above. Stewart McLennan and I knew a bunch of these under-the-radar winemakers, we knew how good their wine was, and we knew that many of them were having trouble finding their audience. Back in 2010 we had the idea to bring these micro-wineries together and shine a light on them and the Garagiste movement in general, and bring an enthusiastic crowd of wine lovers who like making discoveries to their door.
When we started, we figured there were probably more people like us out there who would enjoy these kinds of wines as much as we did, but I have to say, the reaction and the success of the Garagiste Festivals surprised even us. We now hold events in Paso Robles, Santa Ynez Valley, Los Angeles, and this year for the first time in the Bay Area in Oakland. And we're still growing. It's pretty gratifying to see so many people benefit from what we are doing.
CWA: What is your goal for the festival?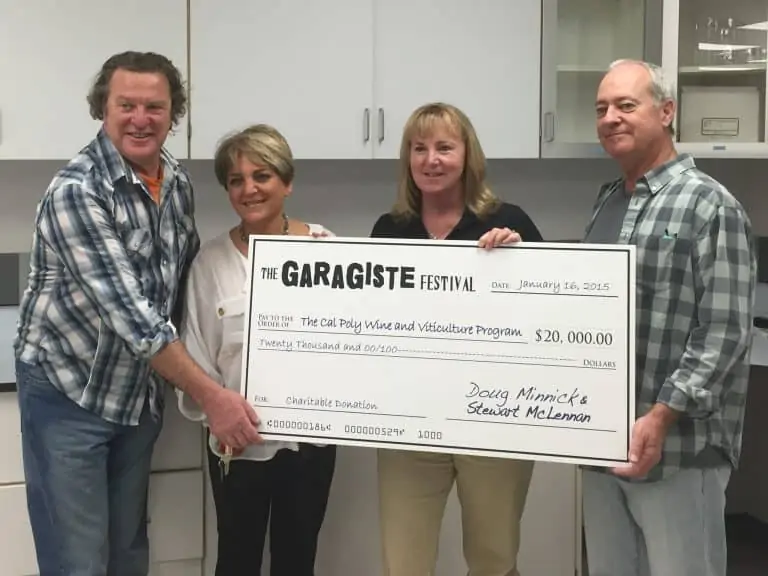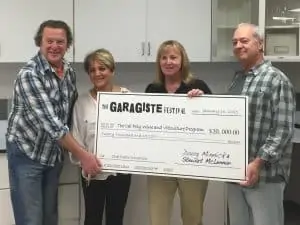 DM: We support the education of small and emerging winemakers through our Garagiste Festival scholarships at Cal Poly San Luis Obispo. By bringing attention to this exploding movement of excellent artisan winemakers, we support the entire market segment, but our primary goal is our support of Cal Poly.
CWA: How do you decide which wineries/winemakers to include in your events?
DM: Wineries must have an annual case production under 1500 cases. In the grand scheme of the wine business that is microscopically small. And only the winemakers pour at Garagiste events  - not sales people. Nothing at all against sales people, but talking to the winemaker is a special experience that our audience loves and has come to expect.
We have wineries now from all over California who participate in the Garagiste Festivals. Every imaginable varietal and style is represented at our events. It's a fantastic way to explore and discover new wines and winemakers. Whether you are already an expert or just beginning your wine journey. You will always come away knowing more than when you went in. And you will have had good time along the way!
CWA: How can people find out about upcoming events and how do they buy tickets?
DM: The best way is to sign up for our free Newsletter "The Dirt" at garagistefestival.com. We always announce our news first and give discounts to our newsletter subscribers. We also will keep you up to date on new winemakers who are joining our ranks. We're pretty active on Facebook and twitter, too.
CWA: Can you tell us about a few winemakers you are really excited about right now?
DM: There are so many great winemakers that pour at the Garagiste Festivals that picking just a few would be really hard. No kidding, I could give you 50, or more.
CWA: What were the last two bottles of wine you found really memorable and why?
DM: I hope this doesn't come off as too narcissistic and self-serving, but I opened a bottle of our first vintage - a 2010 Syrah from Alta Colina Vineyard in Paso Robles the other night. There are only a few bottles left of this in existence, and I wanted to see how it was standing up. I gotta say, it blew my mind. Proud papa.
That was recent, so I remember it. Beyond that I'm terrible at remembering what I drank. I'm not a note-taker and record-keeper, I live in the moment! 🙂
CWA: Are you seeing any trends at your events? (New varietals, winemaking techniques)
DM: There are so many fantastic Rosés coming out now. That's a big trend. The other notable trend, and one that is particular to the small Garagiste winemaker because of the labor involved, is whole-cluster fermentation. Lots of experimentation on this front and the results are pretty exciting. Ryan Cochrane's Pinot Noirs are a great example. Stewart's new Golden Triangle label makes a whole-cluster Cabernet Sauvignon! Everybody told him he was nuts, but I dare you to try it and not come away impressed. It's tremendous.
CWA: How do you feel about the current wine rating system? Do you feel consumers are benefiting from the system?
DM: At the risk of losing any hipster cred I may have accidentally acquired, I don't mind it. Especially if you know the reviewer's tastes and tend to agree. But whatever, it's just a guideline. If you have never tasted a wine what else do you have to go by? People want to make big deal about rebelling against scores. Who cares? What's the big deal?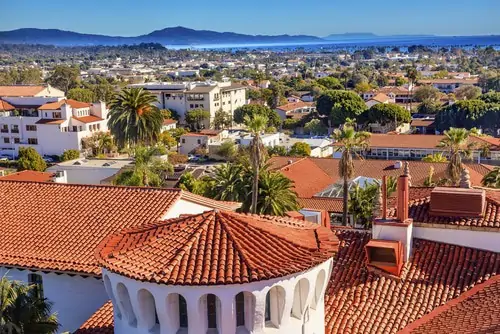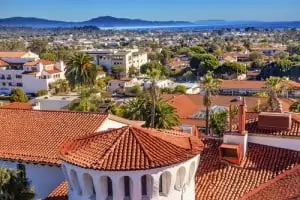 Our reporter spent 24 hours in the Funk Zone Santa Barbara. The Funk Zone neighborhood of Santa Barbara is a cluster of top-notch wine tasting […]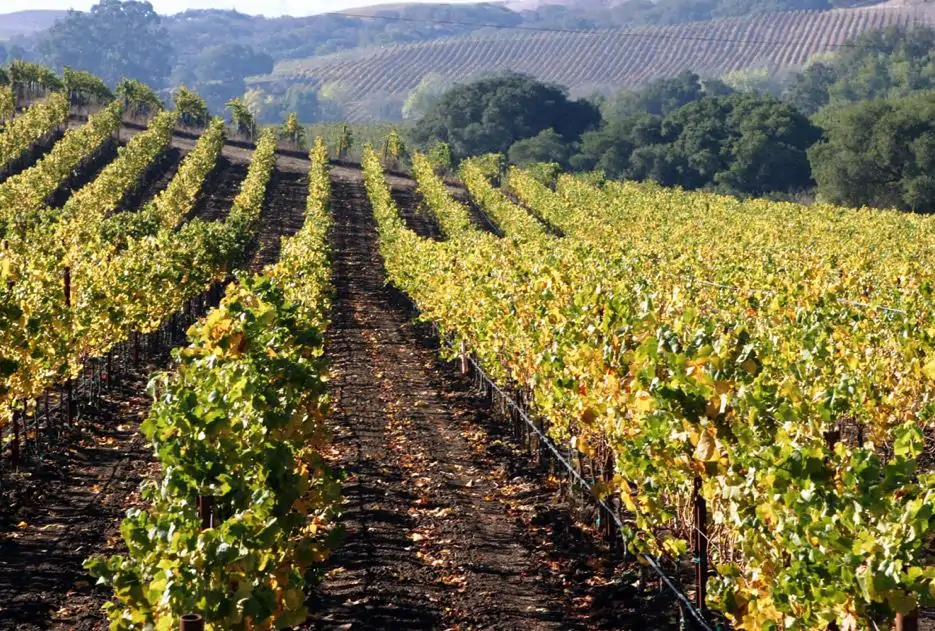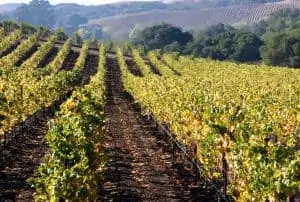 We are often asked, "What are the top wineries for Napa insiders?" If you have been wine tasting in Napa Valley, you've probably hit some […]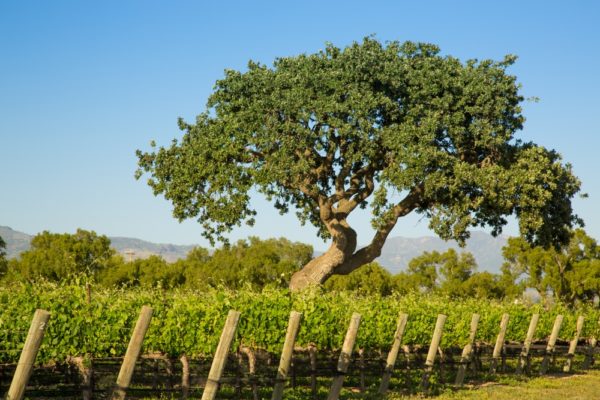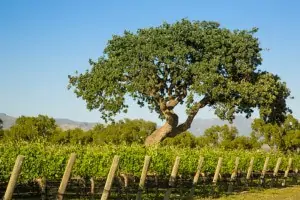 So what makes visiting the Santa Ynez wineries so special?  The stunning backdrop of golden hills, coupled with the breathtaking beauty of rolling vineyards, creates the […]