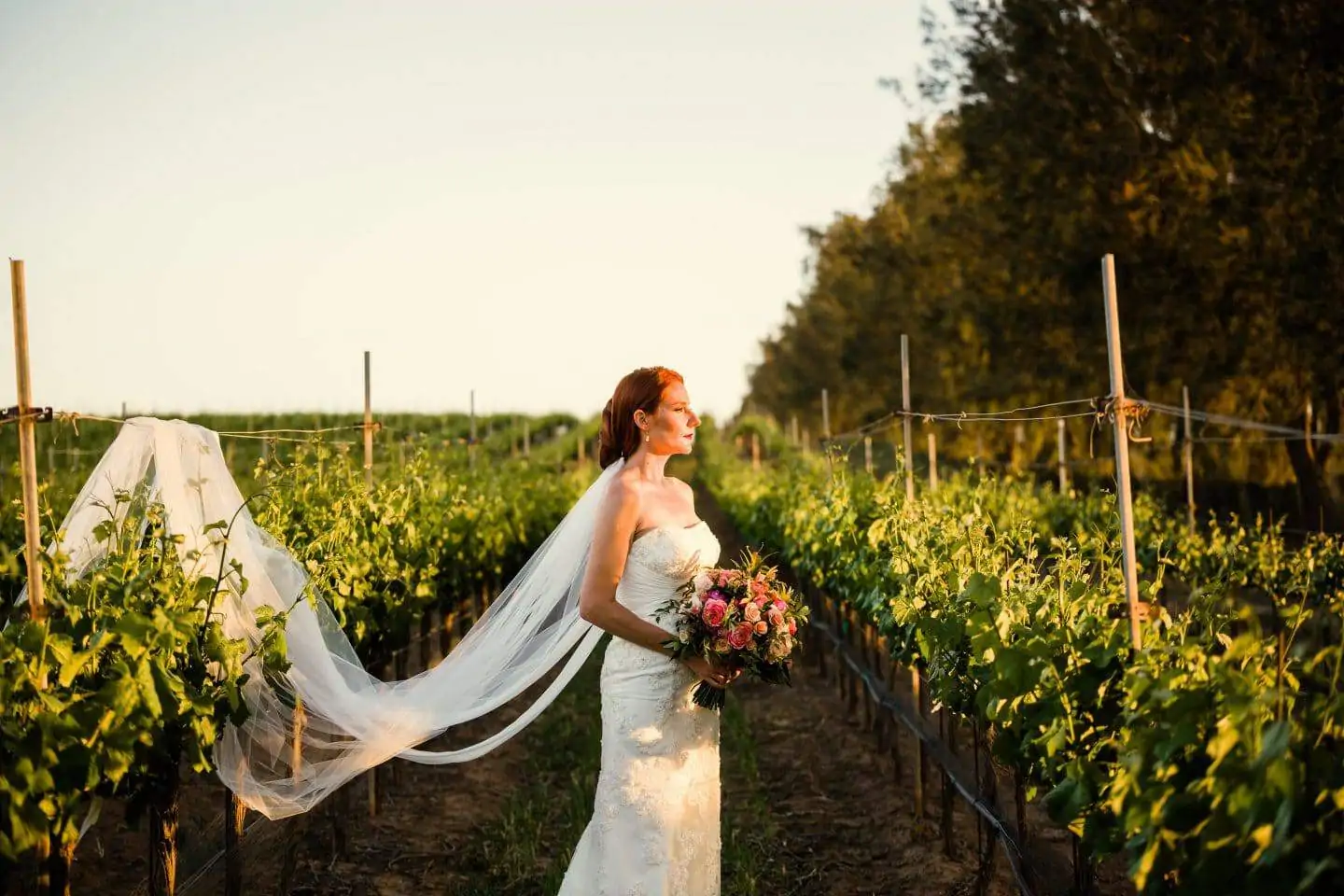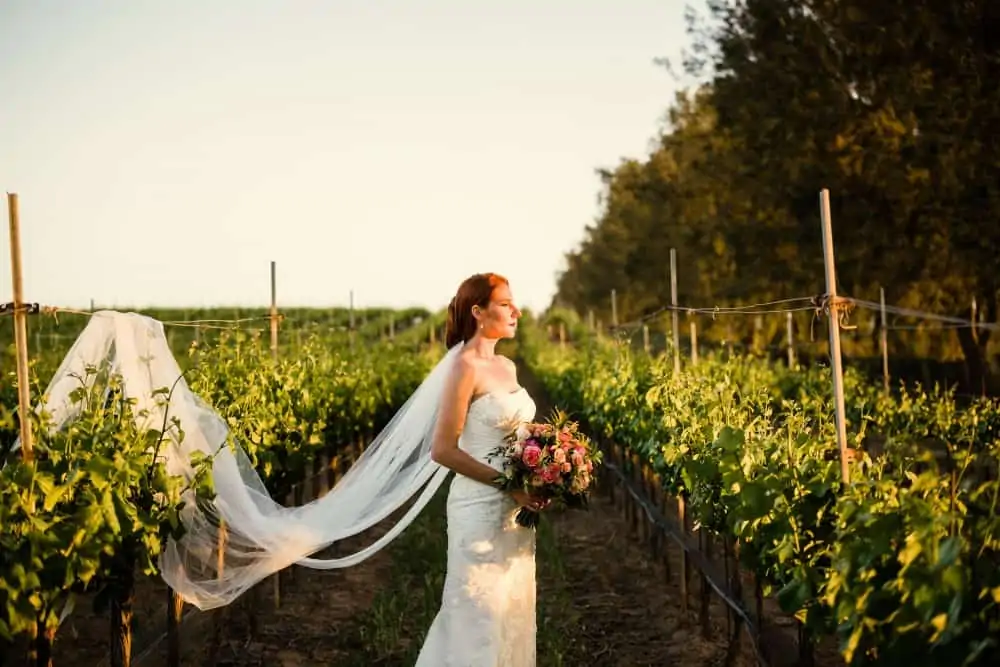 So you may be thinking, why should I plan my wedding at a Santa Barbara winery? Picture-perfect vineyards, romantic sunsets, spectacular scenery and some of the best wine in the world.
Still need convincing? With more than 300 days of sunshine, you can also expect your weddings to be rain-free!
Now you need to narrow down your list of options. With over 100 wineries in Santa Barbara county, the choices are staggering. You can chose a picturesque country setting, a vibrant urban setting and just about everything in between. We wanted to make it a little easier for you. After much research, we narrowed our list down to the five best options.
Here are the five best wineries for your Santa Barbara wedding.
Presqu'ile Winery is the perfect venue for a Santa Barbara wedding. Set in the picturesque Santa Maria Valley, Presqu'ile offers multiple options from intimate spots for smaller weddings to a large outdoor amphitheater that fits 300 guests. The modern tasting room sits on a hill and offers sweeping views of the estate vineyards. There are two indoor and two outdoor wood burning fireplaces that create perfect spots for your guests to relax and mingle. Every wedding party has access to the commercial kitchen, wine attendants and can use the wine club lounge.
Presqu'ile is a top producer of Burgundian style wines. The cool climate of the Santa Maria Valley is perfect for the Pinot Noir and Chardonnay vineyards that surround the winery. They consistently receive 90+ ratings from the premier wine reviewers.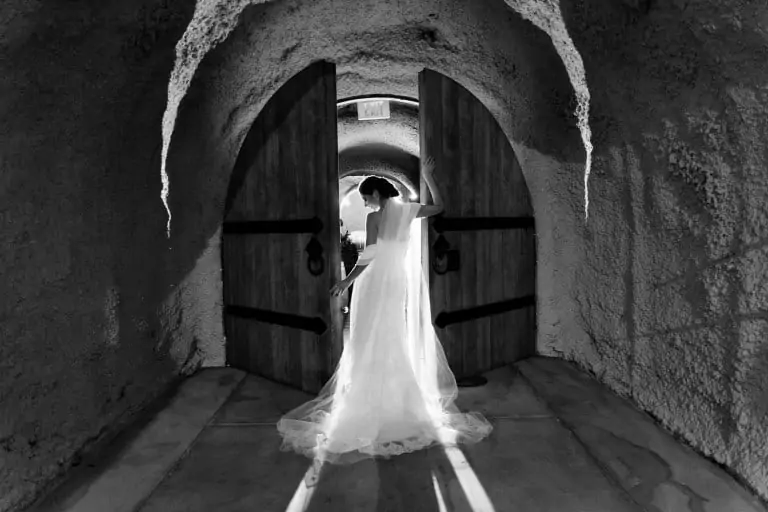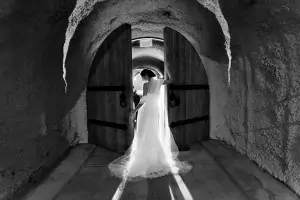 Cottonwood Canyon Winery is a premium winery located on the edge of the Foxen Canyon Wine Trail which specializes in hand-crafted Syrah, Pinot Noir, and Chardonnay. The 78-acre estate offers a gorgeous backdrop in the form of picture-perfect views of beautiful vineyards, rolling hills and the surrounding countryside for the most special day of your life. The winery feels remote, but it is located just 5 miles from Highway 101, making it easy to get to and within hopping distance from a number of accommodation options as well. We asked Danielle Dally, event coordinator at Cottonwood Canyon, what she thinks makes this a special venue. She told us, "Cottonwood Canyon Winery captures the true essence and beauty of the Santa Maria Valley.  We are surrounded by acres of farm land, fresh berries and crops, vineyards, horses, cows, rolling hills, oak trees and a beautiful backdrop of the picturesque San Rafael Mountains.  You really can't get much better than that!  To our locals getting married at Cottonwood it is a great representation of what we call "home".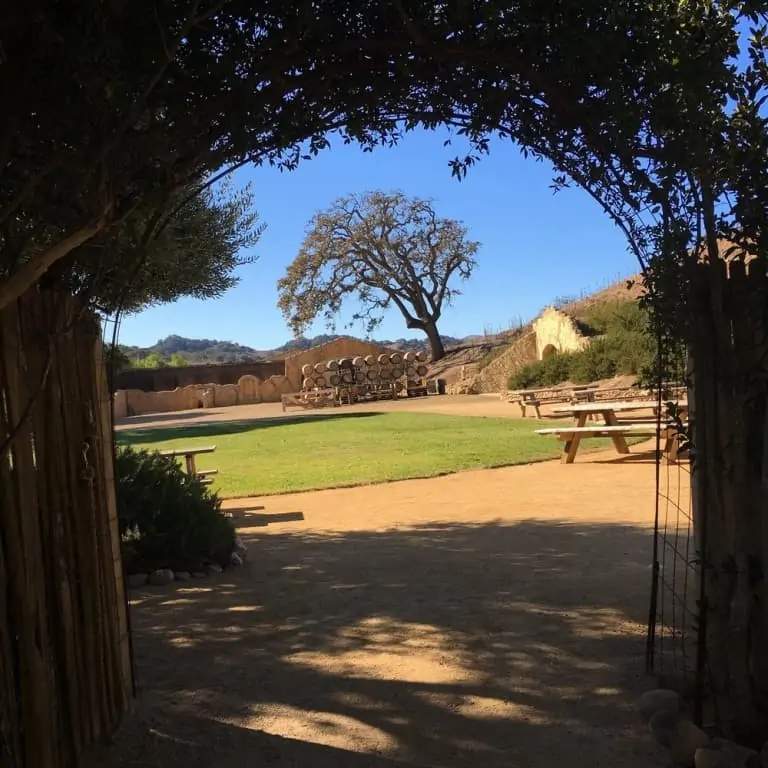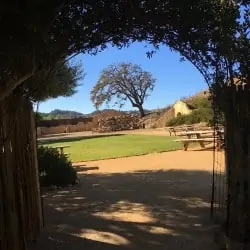 Sunstone Winery checks most of the boxes for a perfect wedding venue. Looking for the feel of an old world wine estate? Check. How about lush grounds that are scented by a magical combination of lavender and rosemary? Check. Want to add in a country estate that was literally transported from Europe and reconstructed for your enjoyment? Done. And to top it all off, you get to enjoy world-class organic wines in their French courtyards or stone barrel caves. You can fulfill your dream of getting married in the French countryside without all the travel! This venue is also available for a rehearsal dinner if you have your sites set on another local for your big day. The winery has a helpful staff that will guide you through the whole process. They handle everything from booking the venue to planning your event.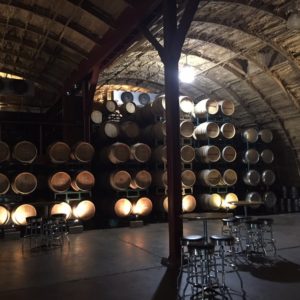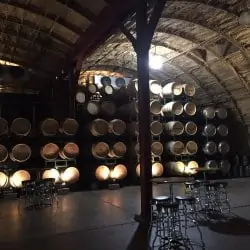 Carr's winery is ideal for enjoying a bright summer day or for hosting the perfect wedding. You would never expect the winery to be so sophisticated or spacious given how small it looks from the outside. Lofty ceilings are among the first things that catch your eye, and the dark woodwork offers a calm surrounding for spacious yet intimate weddings. The barrel room décor screams vintage and the environment requires very little decoration. The winery actually offers two venues – a warehouse in Old Town Santa Ynez featuring romantic lighting, lofted ceilings and wine barrels and a boutique winery in downtown Santa Barbara presenting a barrel-top bar and curved ceilings.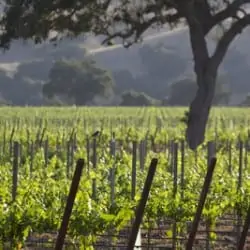 Another can't miss choice is Firestone Vineyard in Los Olivos. The grounds are stunning. Beautiful vineyards dotted with Oak trees stretch out to the base of rolling hills. This is the quintessential Santa Barbara view. When you book an event here. the winery and vineyards are exclusively yours for the event. The large property provides you with a lot of flexibility when it comes to designing your wedding. There are multiple spots you can choose for the location of your ceremony and reception. They do require you to select vendors from a pre-approved list. This shouldn't be much of an issue as it is a comprehensive list and the vendors are carefully selected by Firestone. The setting is rustic, but the large winery facility has amenities that make this a very comfortable venue for your guests.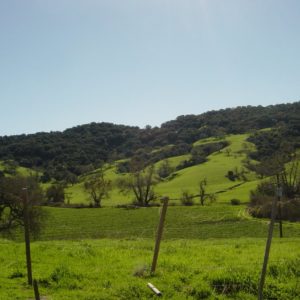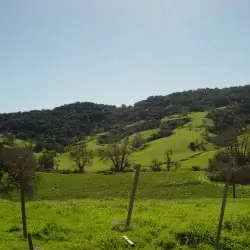 Magnificent oaks, grand views, lush green gardens and a property that was once owned by the King of Spain makes the Rideau Vineyard one of the most coveted destinations in Santa Barbara. True to its historic legacy, the vineyard prides itself on a kind of old world charm and some good old Southern hospitality. The venue always creates a memorable experience for the few lucky couples who get to celebrate the most special day of their life here.
Some Additional Winery Wedding Advice
You may want to reach out to a professional wedding planner before you make your final venue decision. Wedding planners have the advantage of coordinating hundreds or even thousands of weddings. They know the questions to ask and the mistakes that can be avoided. We reached out to a leading Santa Barbara County wedding planner, Davia Lee, for her thoughts on planning a vineyard wedding. What makes you a vineyard wedding specialist? How do you approach these weddings differently? To be a vineyard wedding specialist, you really have to be skilled at logistics. Vineyards and wineries have become very popular locations for weddings because of their natural beauty, elegance, and ambiance. What people don't think about are the many logistical challenges that you will need to consider during your design process. What are the pros and cons of a winery/vineyard wedding? Vineyards and wineries are often working farms and tend to be in more remote countryside locations. Their remoteness and country setting make for an incredible amount of charm. It also provides plenty of spots for beautiful photos! Just as importantly, it means you can't just run next door if you don't have something you need for your wedding guests. Planning and logistics are key. As working farms and production facilities, some wineries will have restrictions you need to know about. The most important thing to ask upfront, before signing a contract, is if there are any special restrictions for the venue. You want to know if you have to shuttle guests, only use their wine, can't have hard alcohol, have to rent portable bathrooms, etc up front. This will help you decide if the venue is right for you. You also need to factor in those extra costs and make sure they fit within your budget.  What makes Santa Ynez Valley vineyard weddings special? One thing that sets Santa Ynez Valley apart from other wine countries is that it is still a hidden gem. The community that has been built around each winery will make you feel right at home. Add that to the fact that it is such a short drive from LA and you have the perfect vineyard wedding location complete for a weekend getaway! Additional Santa Barbara wedding planning resources More advice on planning a winery wedding Overview of Santa Barbara wine country Davia Lee Weddings and Events