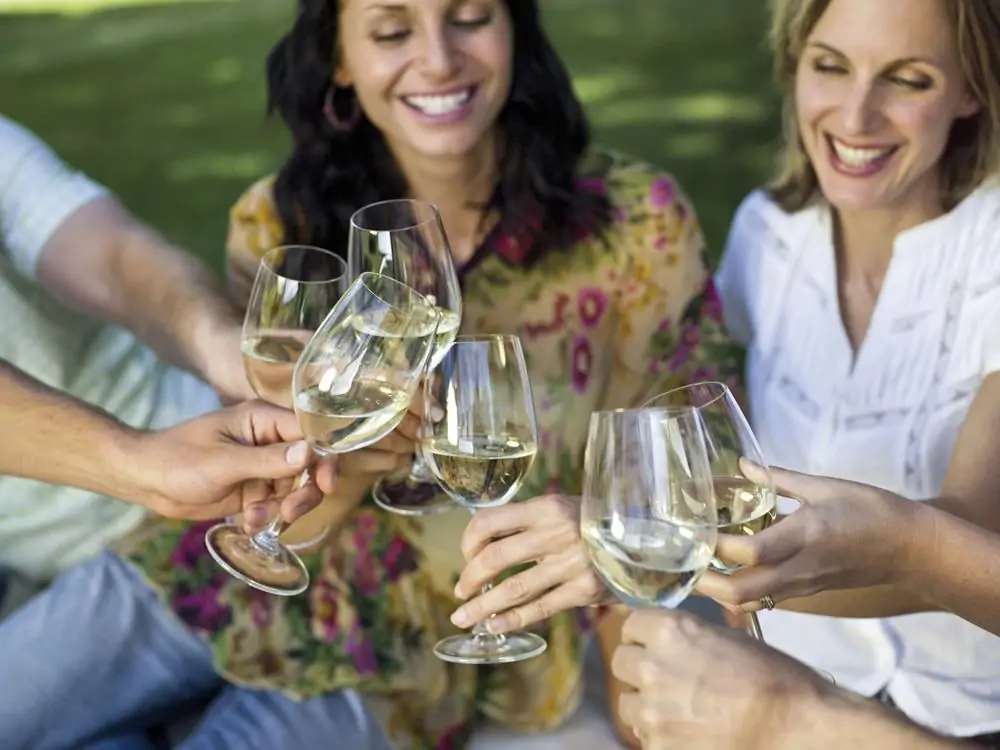 Looking for some wine tasting party ideas?
First and foremost, wine tasting parties should be fun! This is a great excuse to get together with friends and enjoy each other's company. Wine tasting parties can also have other benefits like; learning about different wine regions, discovering great winemakers, making space for new wines in your collection, and watching your friends try to swirl wine without spilling it on themselves. So, here are our Winery Advisor-approved wine-tasting party ideas!
[This post contains affiliate links. If you decide you love our suggestions for hosting a wine party and buy from a link, we receive compensation!]
Wine Tasting Party Ideas - Themes
The first step is determining the guests' level of expertise. If most of them are not that familiar with wine, a simple theme for the event is a good idea. To help your friends out, you can give them wine tasting tips at the start of the party. If your circle of friends includes mostly sommeliers, you may need to get more creative. We found a really easy way to get set up for your party at wine.com. 
Fun wine tasting party ideas:
Varietal Flights

As an example, compare Chardonnay from various regions or at different price points and note the differences. There are many varietals to choose from. One party could focus on the traditional grapes and another on more adventurous varieties.
Blindfolded Tasting

Have your guest use their sense of smell and taste without the benefit of sight. Have guests make notes on smells and tastes and then guess what type of wine they are drinking.
Click Here for the easiest way ever to host a blindfolded wine tasting party.
Best Bottle Parties

Have your guests bring a bottle that's been gathering dust as they wait to celebrate a lottery win! It's nice to remember wine is for drinking and not storing. Good wine is best enjoyed with good friends and you can make that happen!
Madonna, Sting, and friends 

Seek out bottles from celebrity vintners. You can compare bottles can have a music-only tasting with Sting, Madonna, and Dave Matthews. Or try the movies with Francis Ford Copolla, Drew Barrymore, and Antonio Banderas. Listen to a song or watch a clip while sipping and decide what they are better at!
Green Wine Tasting

This isn't a St. Patrick's Day only tasting. Find bottles that are produced in eco-friendly wineries and put them to the test. There are organic wines, biodynamic wines, and wines from sustainable vineyards and wineries. Maybe taste a single varietal from a biodynamically farmed vineyard versus the same varietal from a traditional vineyard in the same region. Can you taste the difference? Click here for some great organic wine clubs,
Taste the bubbles

If you are really in the mood to celebrate, why not organize a sparkling wine vs. champagne party? The French have been protecting their precious champagne for decades, do they have a good reason? Put them to the test against a bottle of California Sparkling wine, a bottle of Cava from Spain, and a bottle of Prosecco from Italy. Then decide who really knows their bubbles.

You can find our favorite champagne clubs here.



Wine Tasting Party Ideas - Atmosphere
Decide on the seriousness of the tasting. Tastings can run the gamut from fun and informal to highly structured. The fun part is you get to decide.
In an informal tasting, you and your guests simply discuss the wines as they are poured. Opinions and impressions should flow as freely as the wine. As the party host, you can encourage debates between your guests. The fun of an informal tasting is the lively discussions that are generated.
For something in between formal and informal, you can offer a slightly more structured atmosphere. The guests can be seated at a table vs. lounging on a couch. You can offer a pad of paper and discourage open discussion until everyone has tasted the current wine. You can pause between each wine to share notes and pick a favorite.
For a formal tasting, guests should be offered a tasting sheet that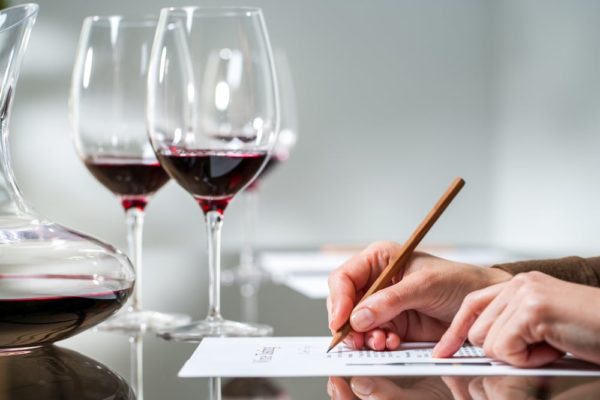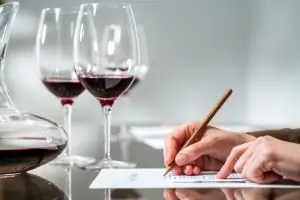 calls out the traditional dimensions wine is graded on. Each guest should have wine poured at the same time and take a structured approach to judge the wine's characteristics. Guests record their scores for each wine and then hold them to the end before sharing.
Wine Tasting Party Ideas - Choosing the wine
An easy way to choose the type of wine served is by deciding on one or more of the following:
A single style of wine (white or red or one of each)
Wines from a particular area
Wines with a certain price range
A single varietal type
Wines from the same maker but different vintages
If you want to make it easy, check out these wine-tasting party starter kits from wine.com.
Wine Tasting Party Ideas - Organizing the wine
Here on some tips on how to prepare and serve the wine:
Try not to serve more than six wines on any one flight.
Have a "spit cup" for each taster and a dump bucket or two for the table
Remember to plan for temperature and decanting variations
Work out a schedule ahead of time so you won't have to worry about this the night of the tasting.
Remember to consider the order in which you should taste the wines. Some experts advise starting with the lightest wine and ending with the heaviest.
A good wine merchant can offer advice on the order in which you should taste your wines.
Don't "wash" out the glasses with water between tastes. Any water left in the glass can serve to water down the next wine and alter the taste.
Wine Tasting Party Ideas - Wine glass selection
Each guest should have at least two clear wine glasses or as many glasses as wines you are trying at your wine-tasting party.
The glasses should be the same type of glass in order to compare the different aromas and flavors equally.
Wine Tasting Party Ideas - Pairing food and wine

Serve food and water with the wine. This helps to clear the palate, clarifying the taste of each wine. The food can be simple, such as a variety of cheese and crackers, or if your affair is more casual, step it up a little and match some more adventurous foods to your wines. Remember that formal tastings do not include food until after all the wines are sampled.
Wine Tasting Party Ideas - Safety first, and last!
Unless you plan to let everyone sleep at your house, transportation needs to be considered. Even if you are using the dump bucket, there is a good chance you shouldn't be driving at the end of the wine-tasting party. Consider having other drinks or snacks for a designated driver or offer to arrange for a group Uber ride home.
Enjoy your tasting party!