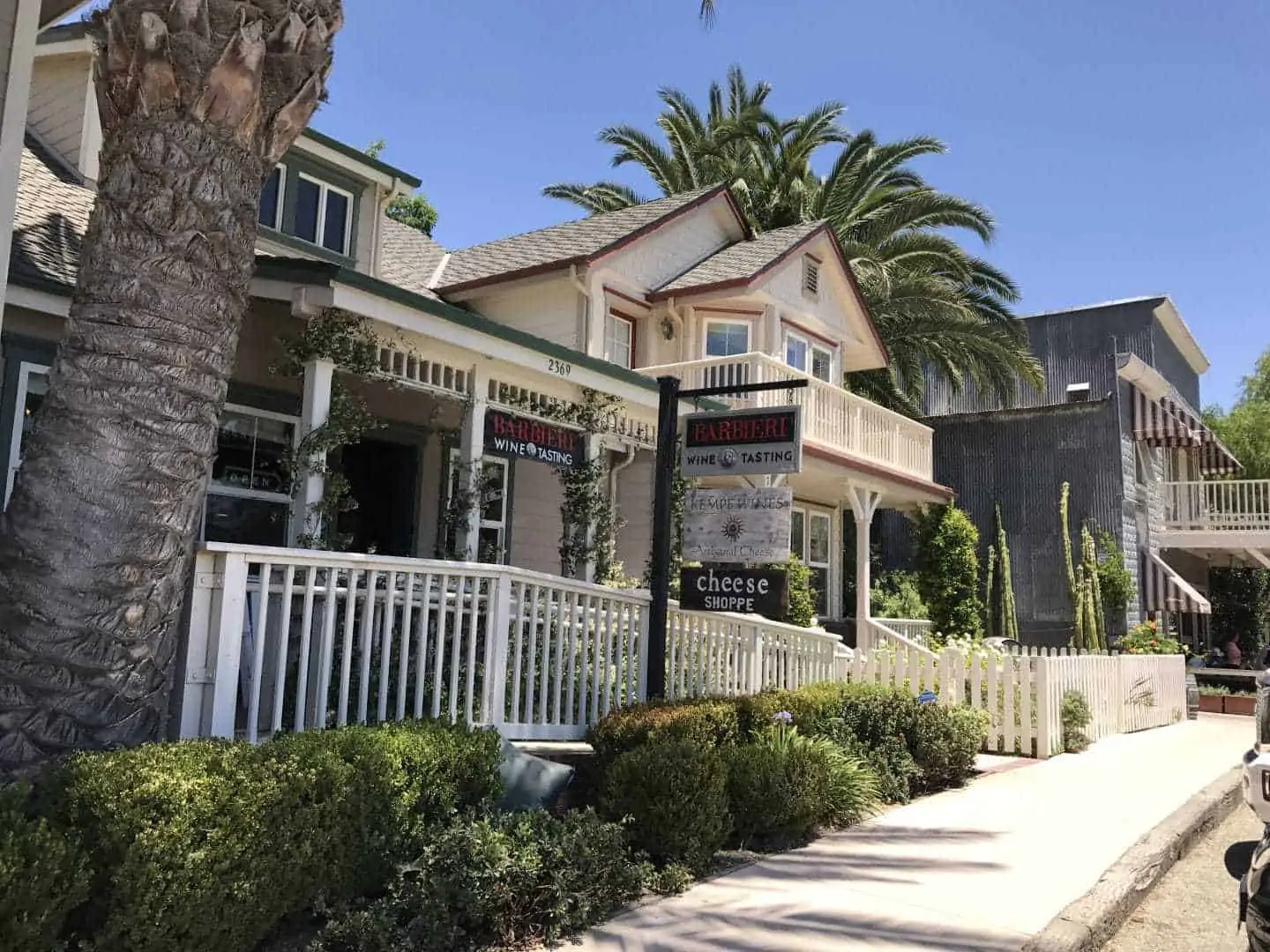 We are often asked what the best Santa Ynez wineries are. We can understand our reader's curiosity. There are many great reasons to visit this amazing wine region.
Each year, more than 1 million cases of wine are produced in the Santa Ynez Valley. The area features over 120 wineries, most of them are boutique operations. Many are family owned and operated.
There are several quaint towns that dot the valley. These towns can provide a great base to get to know the area's wineries.
Los Olivos
Perhaps the most popular town in the Santa Ynez Valley for wine lovers. The streets here are lined with tasting rooms. Outside of a hardware store, an inn and a few restaurants, Los Olivos is all about Santa Ynez Valley wine. You can park, or better yet, get dropped off by Uber and visit 20+ tasting rooms by foot. We don't recommend it, but it can be done!
Solvang
The ultra-cute Danish town that brings most non-wine tourists to the Santa Ynez Valley. That doesn't mean there is no wine connection here. There are plenty of tasting rooms sprinkled in among the pastry shops, Danish restaurants, and hotels. Solvang is a great place to base yourself because of the number of inns and hotel rooms available.
Here are some great Solvang restaurants to enjoy while in town.
Santa Ynez 
A vintage western town also called the sophisticated cowboy town. The town features saloons, feed stores and even random horses hitched to posts. Visitors can enjoy a wide variety of food from numerous restaurants. Restaurants in the area serve up classic burgers, pancakes or waffles (a local favorite), steaks, Italian classics, and more.
Then, of course, there is wine! Wine tasting in the Santa Ynez Valley is a don't-miss experience. The area is home to rural roads, featuring a backdrop of oak-studded golden hills. Santa Ynez Valley has a very warm and inviting feel to it; it is not uncommon for guests to end up chatting with the winemaker or even the owner while visiting a vineyard or wine tasting room in the valley.
Here are the five best Santa Ynez wineries to visit:
Please note that the best Santa Ynez wineries (pretty much all Santa Ynez wineries) are closed due to the states stay at home order. This is to protect the winery staff and visitors. We will remove the notice when wineries are widely available again. 
Please note: Bridlewood is open by reservation only.
At Bridlewood Estate Winery, they hold their grapes and each other to the highest of standards, setting them apart from the others. They ensure that each lot is crafted separately in state-of-the-art tanks and barrels. In their tasting room, they have created an intimate experience that you will not want to miss. Guests can gather at one of the handcrafted barrel tables or enjoy their wine by the fountain in the sunny courtyard. As a bonus to the experience, the tasting room also offers interactive educational programs.
Please note: Tastings are still offered at Sunstone, but you should read this before visiting. You should make a reservation before visiting.
In 1989, the Rice family moved to the 52-acre ranch to grow wine grapes. They had no idea that they would become one of the first organic vineyard estates in Santa Barbara County. The vineyard and winery prides itself in continuing to grow grapes without the use of herbicides, pesticides or synthetic fungicides – which they have done since the initial planting in 1990. Sunstone is known for its Rhone varietals, including Viognier. In accompaniment to your tasting, guests can also enjoy a gourmet lunch, turning your tasting into the ultimate picnic experience.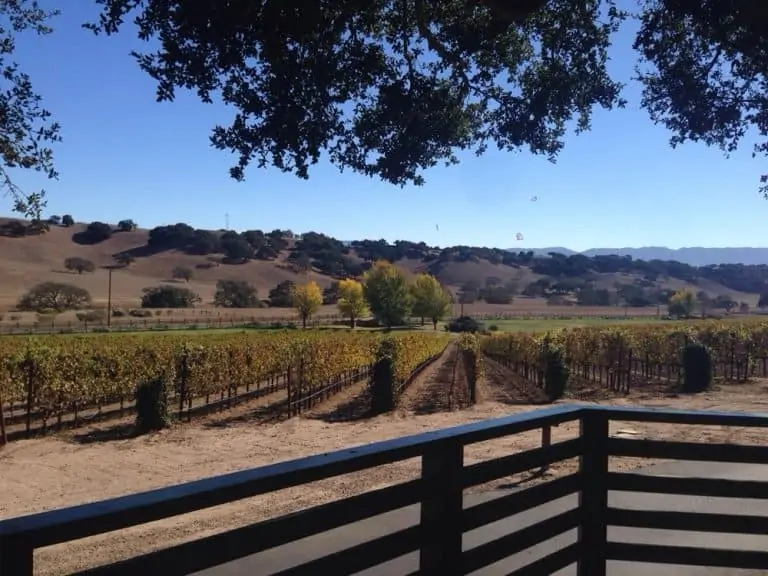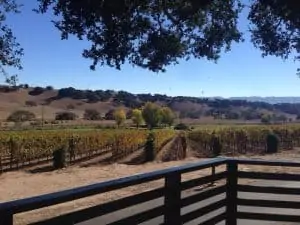 Our next on the list of the best Santa Ynez wineries is Rusack Winery. The drive to the Rusack tasting room is part of the fun. As you travel these twisting country roads, you are treated to vistas featuring idyllic rural life. There are stacked stone walls marking off fields of cows and alpaca. There are rusting hulks of farm equipment from bygone eras. And there are rolling waves of vines that stretch out in all directions.
Once you arrive at the winery, we suggest you find a spot on their massive deck. You are treated to some of the same views from here and you get the added benefit of enjoying a bottle of wine while taking it all in. We recommend a bottle of their highly acclaimed Pinot Noir or Syrah.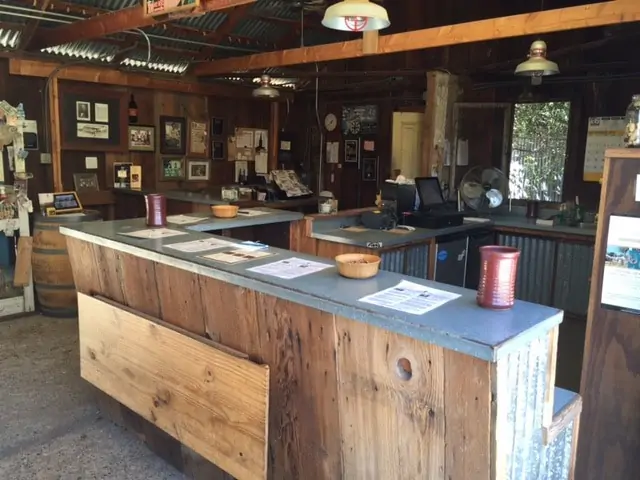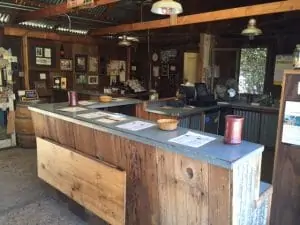 Our next stop on the best Santa Ynez wineries list is Foxen Vineyard and Winery. This Santa Ynez winery has two great tasting rooms for you to visit. We are partial to the historic "shack", but both spaces offer a great experience for wine travelers. Foxen has a reputation for making high-quality white wines, but they produce some fantastic reds as well. Make sure you go for a tasting at both locations. They offer different tasting flights at the "shack" and the main winery tasting room.
The staff at the Foxen tasting rooms really sets them apart. They are friendly and engaging. We love finding tasting room hosts that really understand wine. The Foxen winery does a great job finding and training their staff.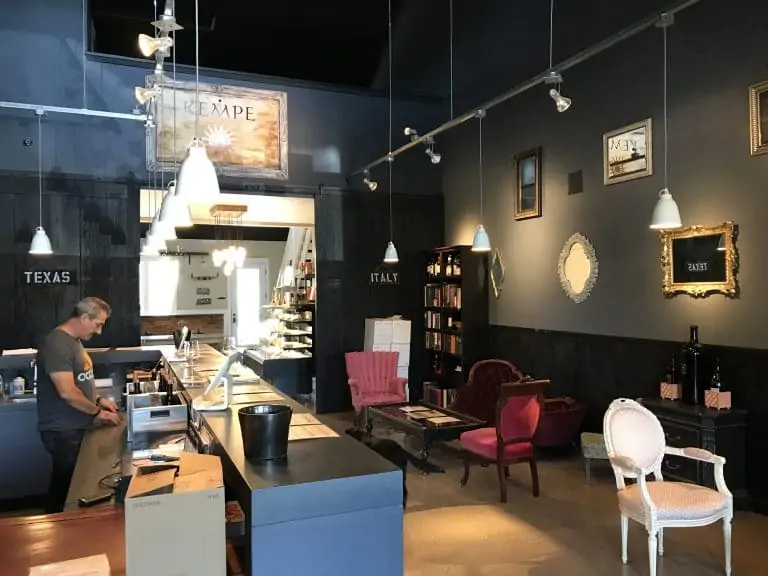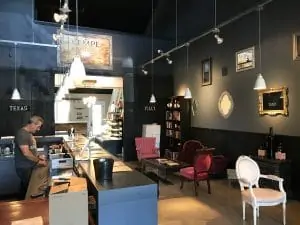 This winery is run by a master sommelier. After 20+ years of tasting and pouring other people's wines, he decided it was time to make his own. Visitors to Santa Ynez should be grateful he made this decision. Barbieri Winery in Los Olivos is a storefront tasting room with a large tasting bar and a great cheese selection in the back. The tasting room is simple, but you aren't here for tasting room decorations or a gift shop or anything else that would distract you from the wine.
Barberi is on our list of the best Santa Ynez wineries to visit because they make some of the best wine in Santa Barbara County. There is a fearlessness to the winemaking here. They are not bound by convention and you can taste it. The wines are powerful and unique. We could easily spend the whole afternoon tasting at Barbieri.
Please note: tastings are still available at Stolpmen outside on their patio. Click here to see the latest options for tasting.
Stolpman Vineyards is one of the best wineries in Santa Ynez. They focus on Rhone Varietal wines like Syrah and Grenache. You can also find some wonderful Italian varietal wines like Sangiovese.
The Stolpman Vineyards tasting room in Los Olivos is unpretentious with a modern feel to it. The staff is knowledgeable and friendly. There is no "salesy" vibe in this tasting room. If you enjoy white wines, we highly recommend trying their Roussanne. It is consistently one of our favorite white wines in Santa Barbara County.
More Santa Barbara County Wine Country Resources
The 10 Best Wineries To Visit in Santa Barbara
A weekend trip to the Funk Zone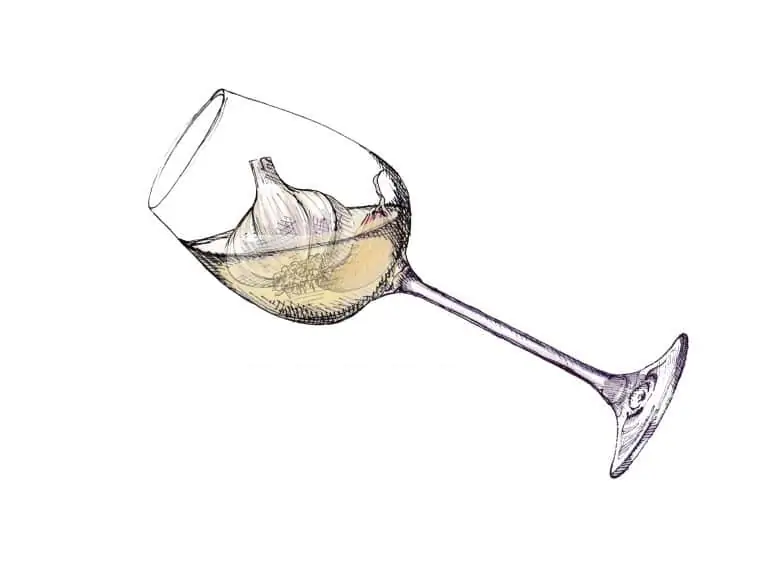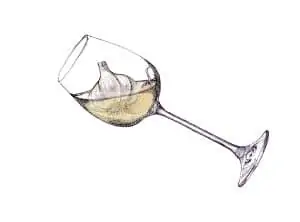 So you are interested in identifying common wine faults? This is a great skill to have if you are an amateur winemaker. It's also a […]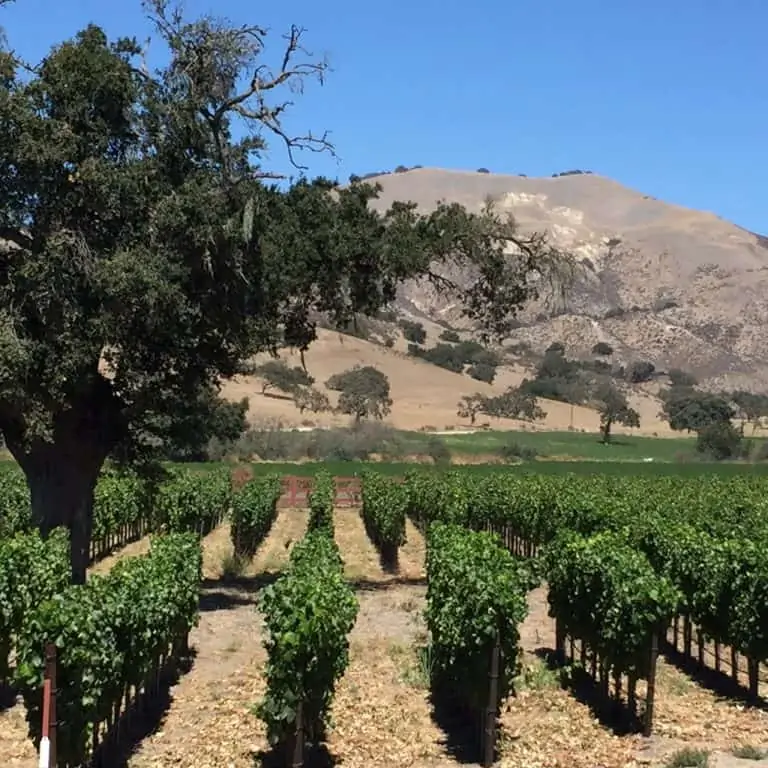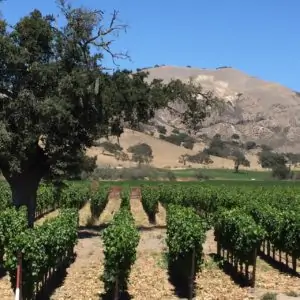 Finding discount wine tasting in Santa Barbara or really any Santa Barbara winery deals can be tough these days. Wineries know they can charge $15 […]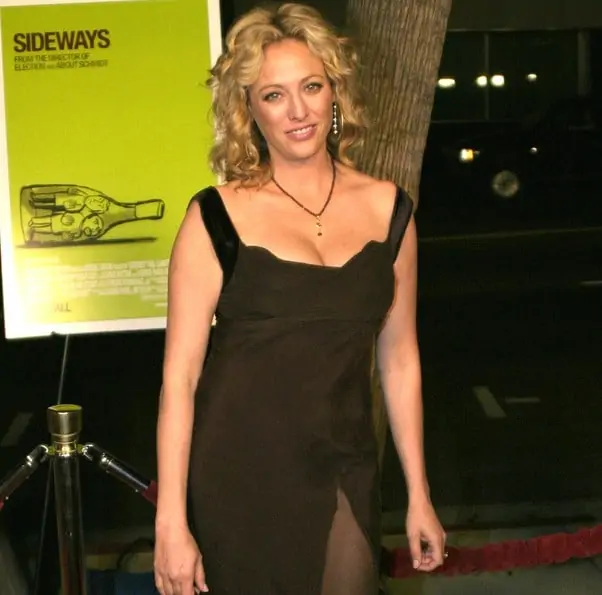 Sideways The Movie: 2014 was the tenth anniversary of the acclaimed California wine film, Sideways. Where has the time gone! The movie, which cost a […]