When shopping for the best Father's Day wine gift, you must consider what kind of wine drinker Dad is. Is he a collector of fine wines or someone who likes to have a nice bottle on hand for guests? Does he enjoy a rich cabernet with his steak or a complex pinot noir he can dissect? You also should consider the amount of wine he is comfortable drinking. Does he enjoy a glass with dinner each night or wine on special occasions?
We put together a few of our favorite wine gifts to give you a starting point. We tried to offer a mix of price points. We also highlight wine gadgets, subscriptions, and gift baskets. We hope you can find something on our list that will make your dad happy on this special day.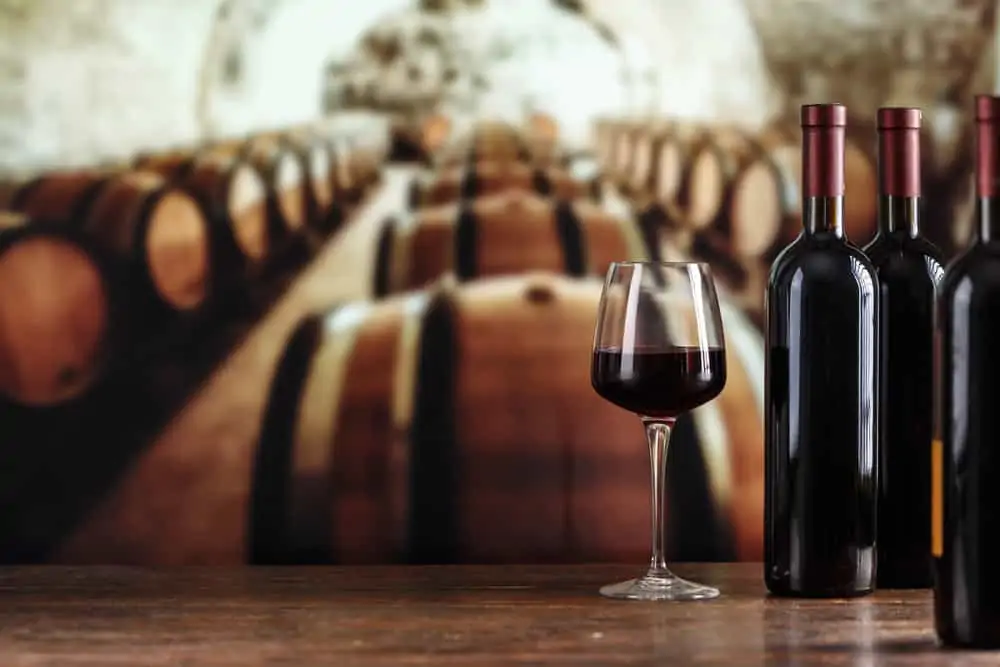 Two top-rated bottles of cabernet sauvignon each month to Dad's door. The Aged Napa Cab series from the California Wine Club is one of the premier monthly wine subscriptions. Your dad will receive wines that are perfectly aged for drinking. Each one of the bottles is aged for 8-12 years. This time in the bottle allows cabs to age into silky perfection.
You aren't going to find these wines at the local wine shop. That's what makes this such a fun club for true wine lovers.
This exclusive club includes VIP invitations to the wineries featured in their shipments.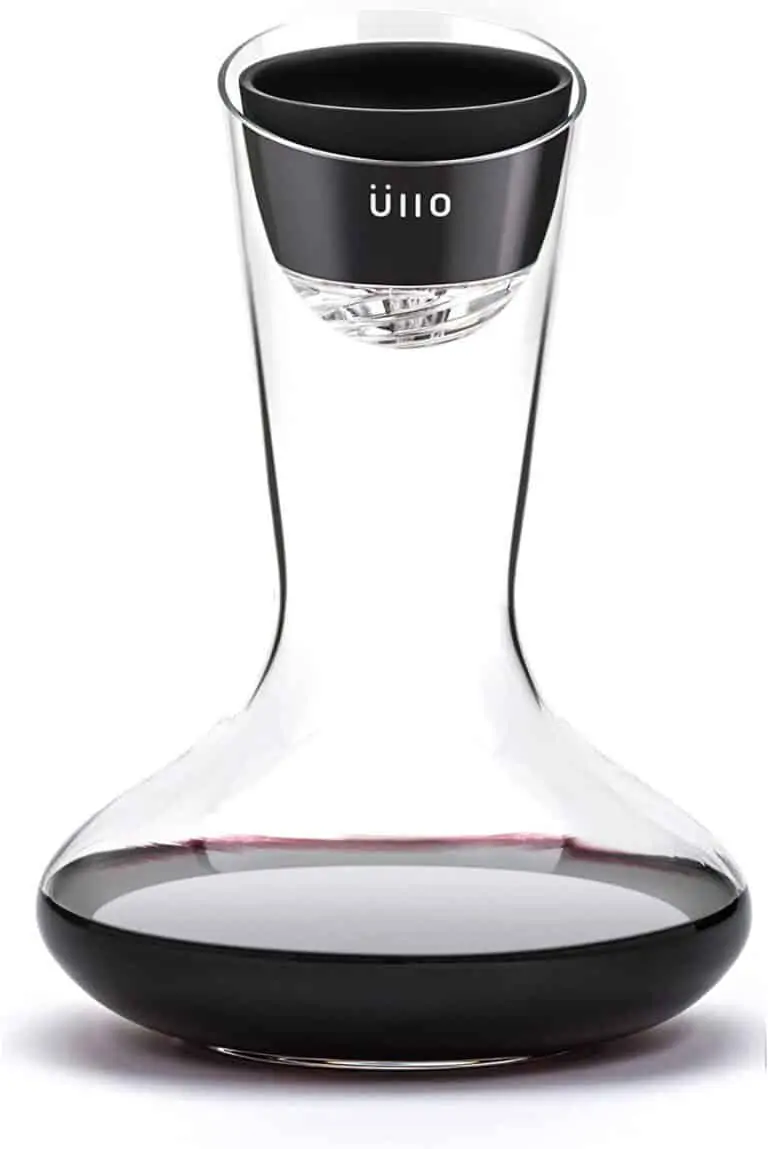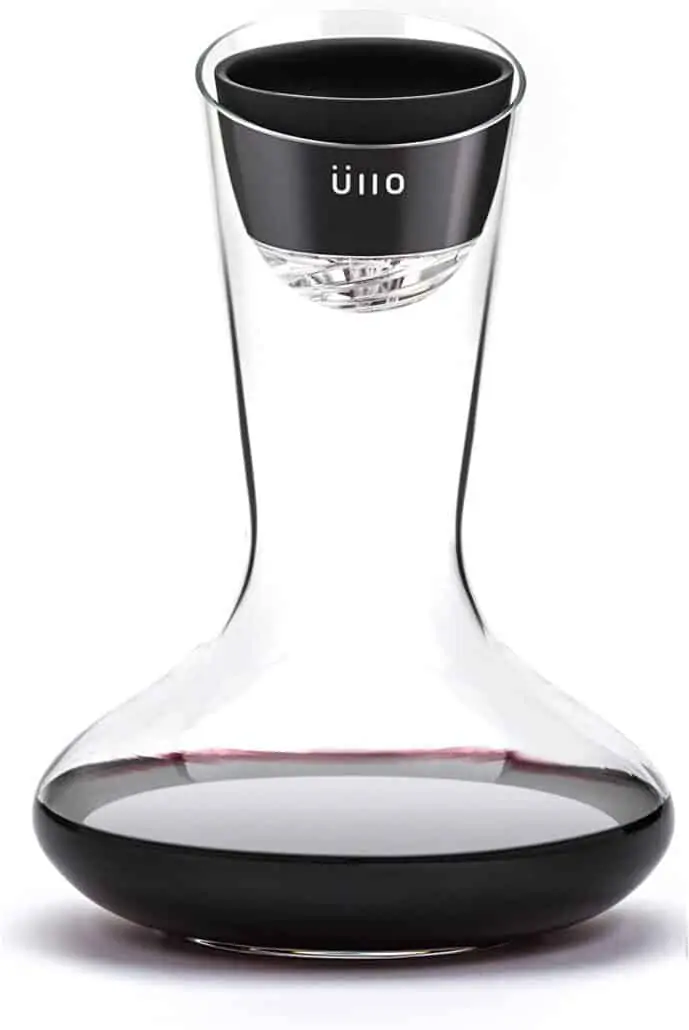 Fine wines often sit in their bottles for years. Sulfites are added during the winemaking process to keep the wine from going rancid. The sulfites don't affect the taste of the wine, but they can be an irritant. Some people feel that sulfites cause headaches and stomach problems.
A wine that sits also tastes better when you mix it with a lot of air before drinking. Aerating wine allows volatile chemicals to dissipate. It also activates the compounds that give wines their unique aromas. The Ullo unit has a switch that allows you to turn on the aerating feature.
The complete Ullo system includes a hand-blown decanter, filter packs, and the filter/aerating device.
The Ullo wine purifier is a unique gift for dads who love wine.
Click here to see the latest price.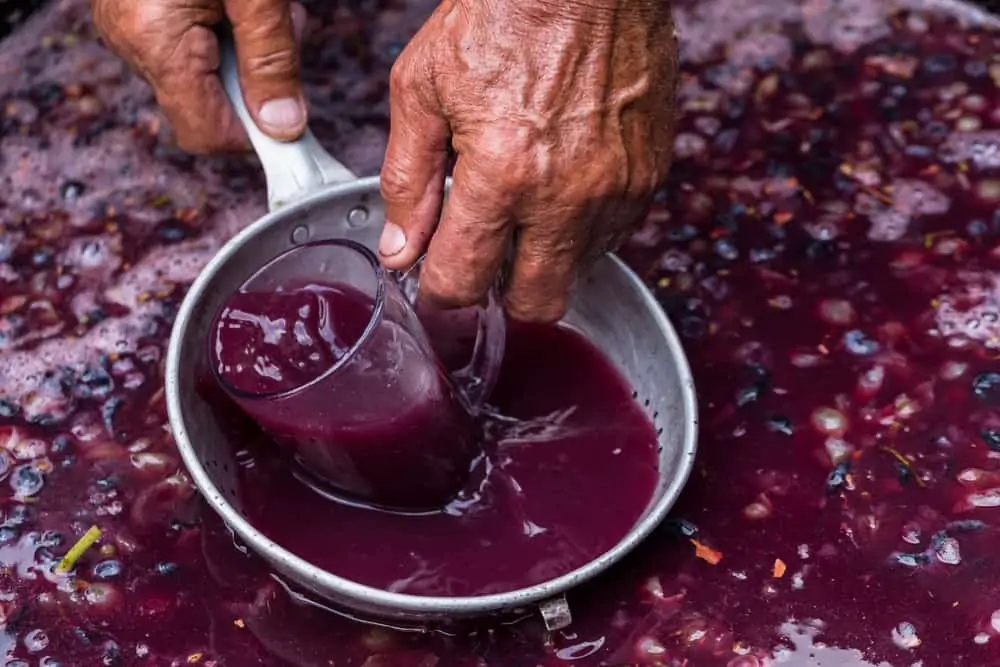 We are all spending more time at home these days. It's the perfect time for Dad to learn how to make his wine. This highly-rated home winemaking course from Udemy will walk him through all the steps of the process.
You can make it even easier for him to get started by buying him a winemaking kit and video classes. He'll be bottling his first vintage in no time.
Click here to see the class price at Udemy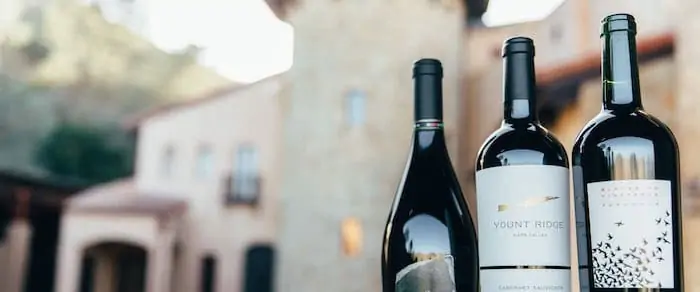 We love this club from Gold Medal. This is a genuinely exclusive online club with only 500 members allowed. That limited membership size allows them to ship small production wines that rate from 93 to 99 pts.
Dad will receive two ultra-premium wines once per quarter. Each shipment includes a publication that provides an in-depth description of the wines.

Dad will be impressed by this hand-crafted wine opener. The Laguiole En Aubrac waiter's corkscrew is the finest in the world. This is an elegant and functional gift for a true wine lover. The quality is so high this gift will remain in your family for years.
There are several different handle materials you can choose from. They include rosewood, grapevine, teak, and many more. Each one is signed by the craftsman who constructed it. A true collector's item for wine lovers.
Click here for the latest prices.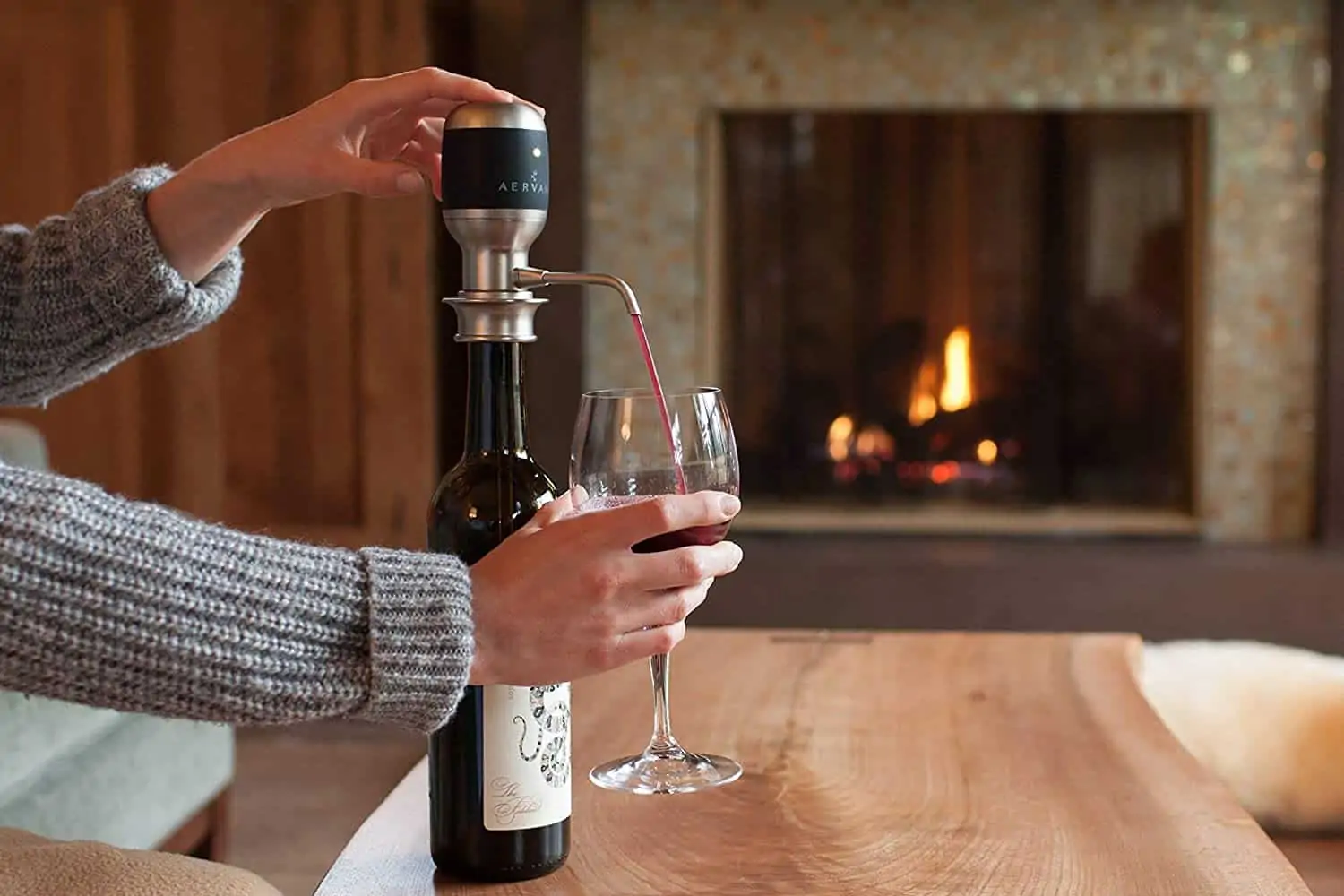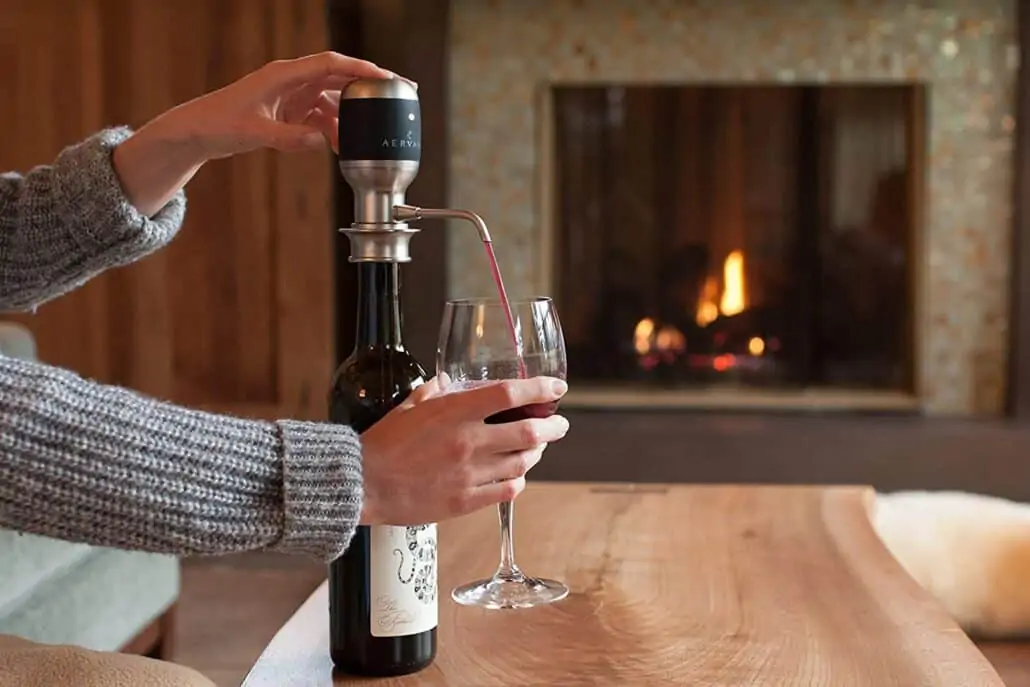 This luxury wine gift for Dad is all about fun and function. The Aervana wine aerator lets you aerate and pour wine by pressing a button. The electric pump in the Aervana is designed to extract the wine, add air, and leave the sediment behind. You can read our review here.
You can see current pricing here.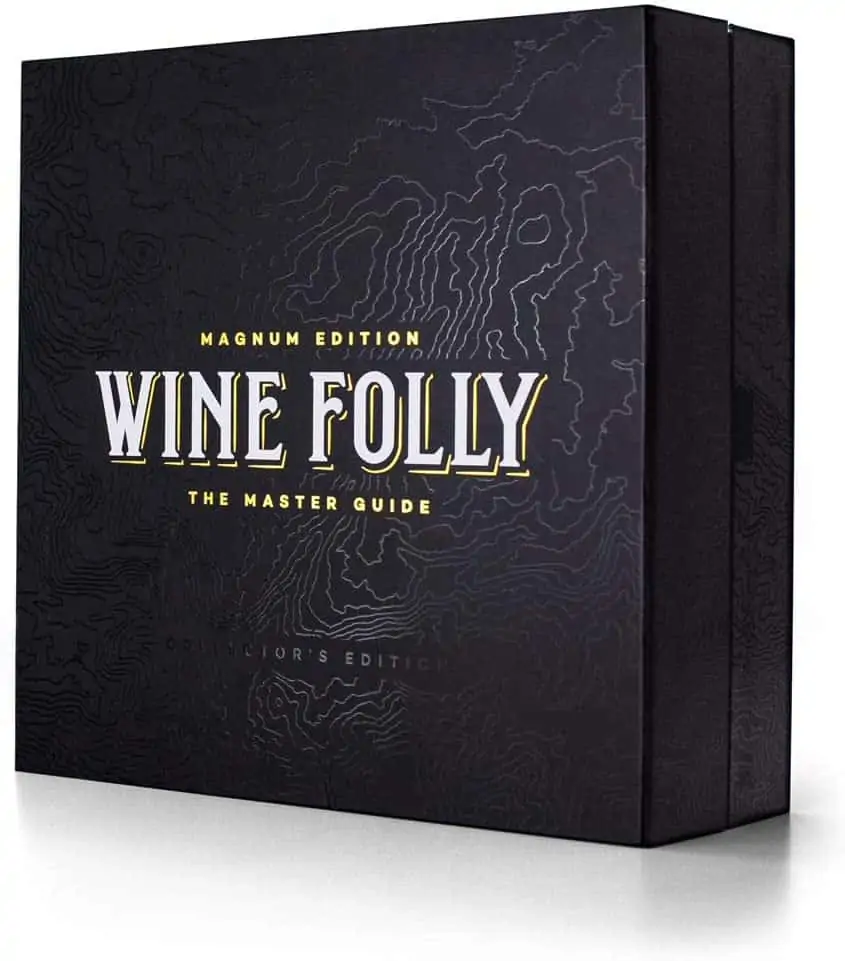 Is Dad interested in expanding his palate and impressing his friends? Wine Folly is known for making wine education fun and easy. This box set has everything your Dad will need to become a wine expert. There are detailed descriptions of all the major varietals that are presented in a visually stunning way. The set includes the perfect wine-tasting glass and a journal for Dad to track his wine-tasting journey.
Follow this link for the most current price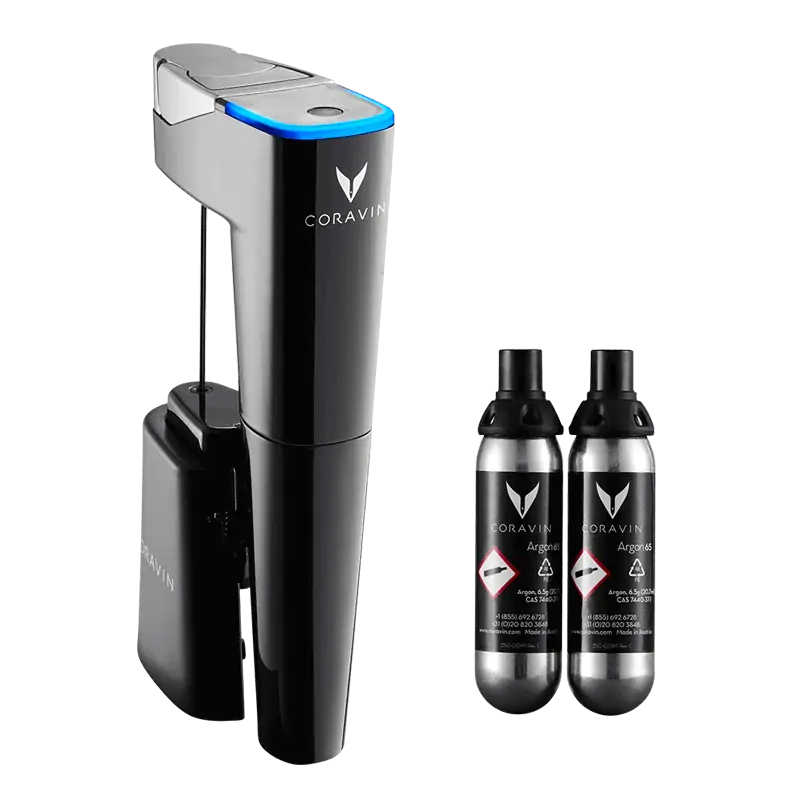 One of the best high-end Father's Day wine gifts for any Dad who likes a glass or two at a time. Why do I say that? With the Coravin system, Dad can pour wine without opening the bottle. That means there is no pressure to finish the bottle. You can even sample from a few different bottles each night. That opens up a lot of possibilities.
Argon gas is released into the wine bottle when the wine is poured out. This keeps the remaining wine tasting as if the bottle was never opened. Read our review of the Coravin preservation system here.