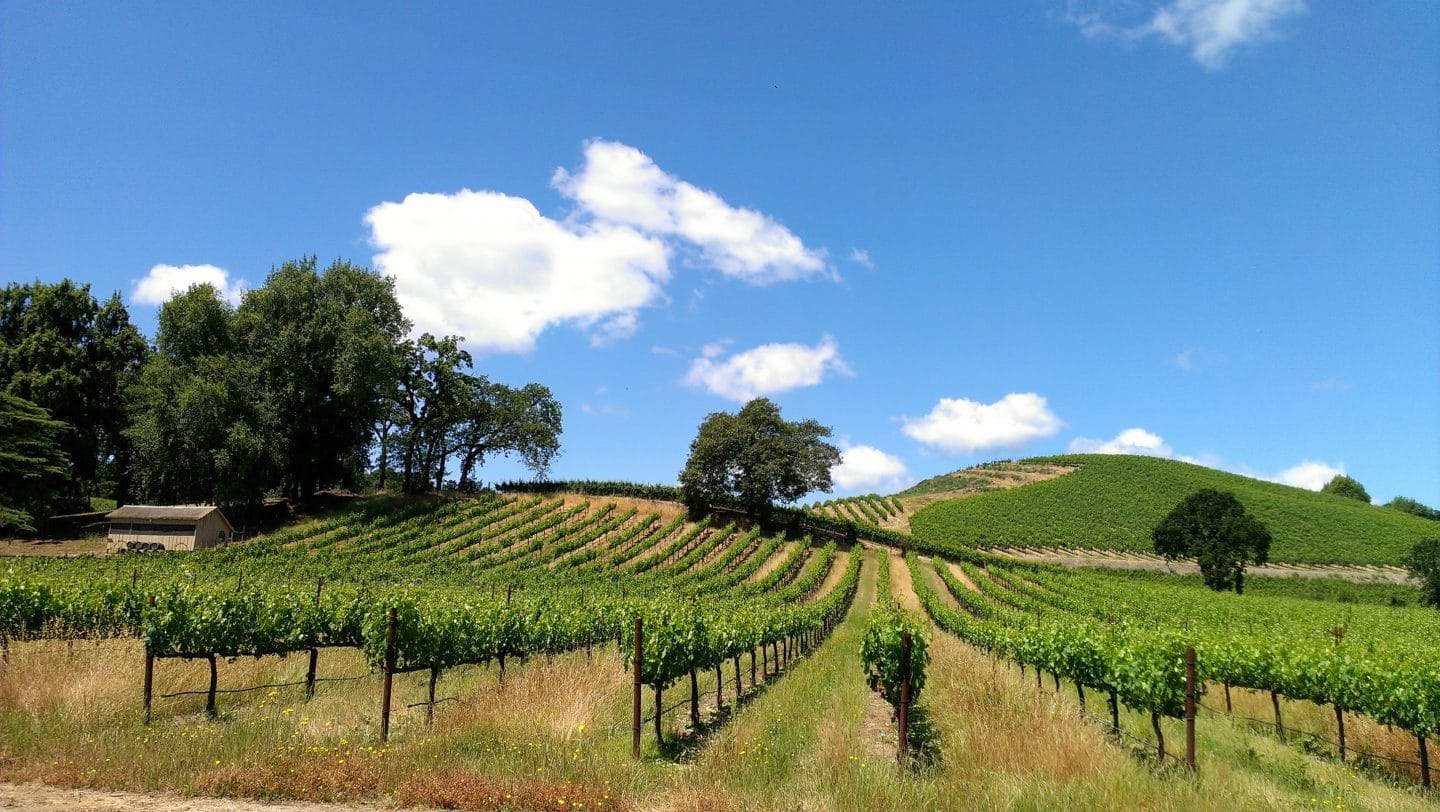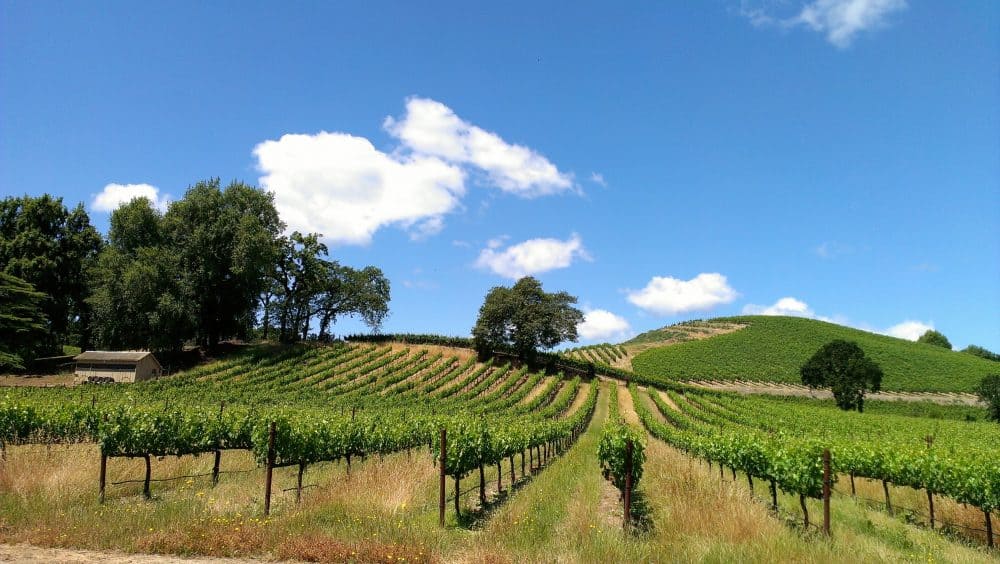 When visiting Sonoma, where does one get started wine tasting? As a region, Sonoma County encompasses more than fifty miles from Carneros in the south to Cloverdale in the north. It is home to seventeen American Viticultural Areas (AVAs). Some are well-known such as Russian River Valley, Dry Creek Valley, and Alexander Valley, to name a few, and others are lesser known such as Moon Mountain, Fort-Ross Seaview, and Green Valley. Sonoma is home to the state of California's oldest commercial winery, Buena Vista, as well as the oldest continuously operating family winery, Gundlach Bundschu. And, there are more than 425 wineries on almost 60,000 acres. That means there are a lot of decisions to be made before you start a Sonoma wine tasting adventure.
Unlike Sonoma's neighbor to the east, Napa, where there are wineries located off of the main highway, many of the wineries in Sonoma are spread throughout the valley. So where do you begin? It is easier to find some of the bigger known wineries in the county, but seeking out small and medium-sized boutique wineries is what I prefer to do. Here are eleven Sonoma wine tasting finds that are worth a visit throughout the valley.
Enjoy this article? Sign up to create your perfect Sonoma wine tasting itinerary
As you enter Sonoma Valley, the first area is Carneros, which actually sits in both Napa and Sonoma Counties.
Started in 1980 by Walter Schug, Schug Carneros Estate sits on fifty acres that overlook Carneros. Walter Schug was a pioneer of pinot noir, having been raised in Germany where his father ran the first pinot noir estate along the Rhine River in Germany.
Schug emigrated to the U.S. in 1961 and after working for Julian Gallo, he worked at Joseph Phelps where he created the infamous Insignia. Desiring to make pinot noir, Schug created his own label in 1980 and opened the winery in 1989. Although Walter Schug passed away in 2015, the winery is still family owned and run by his son Axel.
Winemaker Michael Cox has been with Schug for twenty-one years and is focused on producing elegant wines. Stop by the tasting room for a $10 tasting or set up a private winery tour and tasting where you will enjoy the Schug Rouge du Noir Brut sparkling wine, as well as selected chardonnay, pinot noir, and cabernet sauvignon, paired with cheeses.
Continue your Sonoma wine tasting tour north of Carneros is the town of Sonoma. Centered around the largest plaza in California, the Sonoma Square is home to a number of tasting rooms worth a visit.
Sojourn Cellars was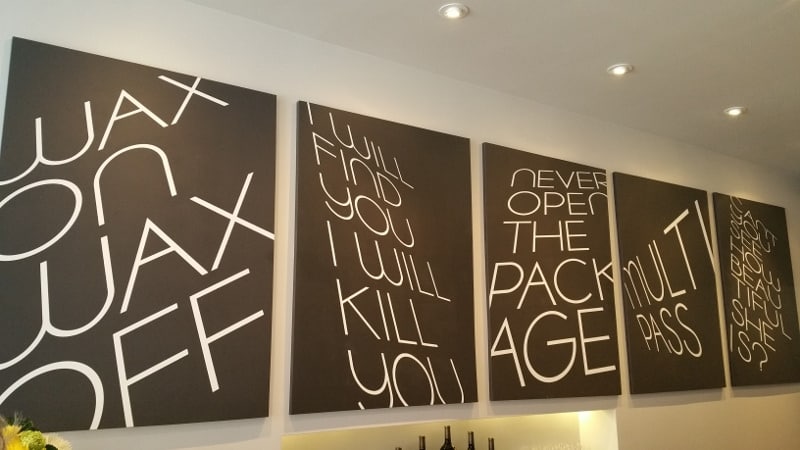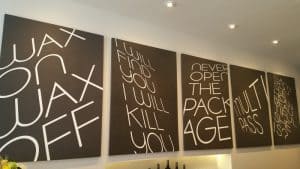 started in 2001 by tennis friends Craig Haserot and Erich Bradley who found that in addition to their love of tennis, they shared a common love of Burgundy. Their first wine was a Sonoma cabernet sauvignon which won an award in 2001.
Beginning with sourcing pinot noir from the famous Sangiacomo Vineyard, today they work with some of the best vineyards in Sonoma and Napa.
Focusing on balanced wine, Sojourn Cellars believes in being hands-off in the winemaking process by using natural yeasts and not filtering or fining the wines. In the end, they are able to capture the time and place in the bottle. Today they produce 8500 cases of wine. They include nine pinot noirs, seven of which are single vineyard They also produce cabernet sauvignon and chardonnay.
Schedule an appointment in the Sojourn Salon. Here you can enjoy a seated comparison tasting of the wines produced from various vineyards.
Located in the Sonoma Plaza, the Pangloss tasting room is in a restored building built in 1902. It is a magnificent space, with high ceilings, exposed brick walls, a large bar in the center of the room. There are couches and chairs positioned throughout the space for small groups.
Winemaker Erich Bradley of Sojourn Cellars also makes the wines for Pangloss. Bradley focuses on expressing the terroir in the wines he produces. He wants each wine to have its own personality. The wines are accessible and taste good, and are even better when enjoyed in a wine and food flight.
Enjoy a flight of white wines with a selection of caviar, a Burgundy flight with cheese, a Sonoma flight with charcuterie, a Bordeaux flight with pate or a red wine flight with chocolates.
Producing less than 1000 cases of each wine, ranging from Sauvignon Blanc, Chenin Blanc and Chardonnay to Pinot Noir, Cabernet Sauvignon, Zinfandel and a Rhone blend, the Pangloss wines are only available for purchase at the tasting lounge.
4) Auteur Wines (https://www.auteurwines.com):
With a love of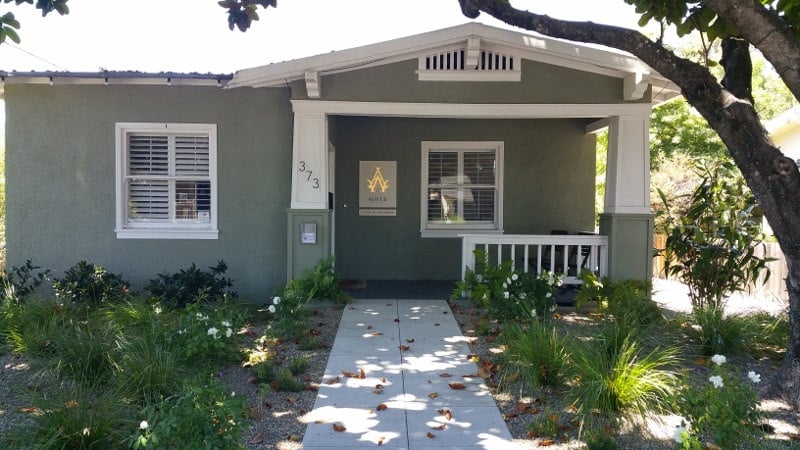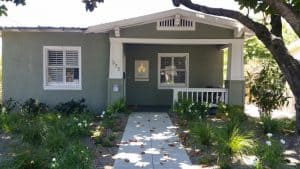 Burgundy, Kenneth Juhasz spent time working in Oregon and New Zealand before settling in Sonoma. He consults for The Donum Estate in Carneros, Dunstan Wines, Pali Wines, Blue Farm, and Attune. Twelve years ago, he and his wife Laura started Auteur with the idea of producing small-lot wines that celebrate coastal vineyards from Mendocino, Sonoma, Napa, and the Willamette Valley (in Oregon). Auteur only produces 2000 cases of wine.
The winery was recently written up in Wine Spectator as one of the Top 10 Sonoma Pinot Noirs to Try Now, so be sure to schedule an appointment if you want to visit.
The Auteur tasting room is a small house just off the Sonoma Plaza and visiting is like going to a friend's home. It is relaxed and intimate and each room in the house offers a cozy tasting area. In the living room, you can sit on couches as you taste.  Larger groups can center around the dining room table or head outside to the outdoor patio.
Bob Cabral, formerly at Williams Selyem where he was named "Winemaker of the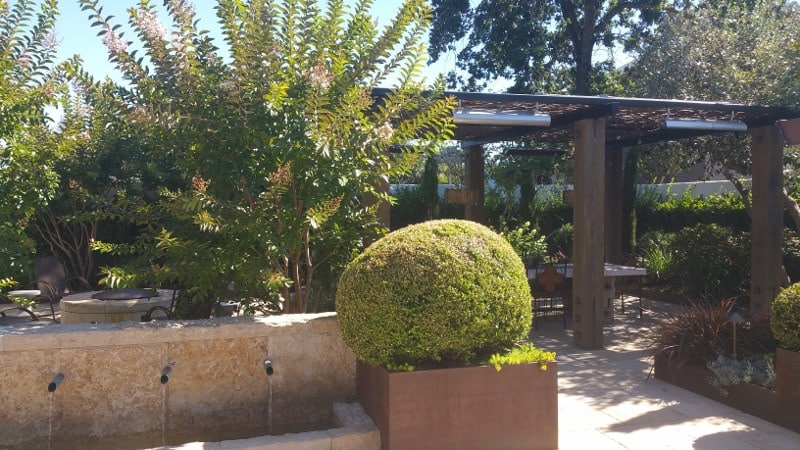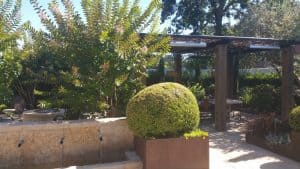 Year" by Wine Enthusiast in 2011, is the winemaker at Three Sticks Wines.
Founded in 2002 by owner William Price III, known as Billy Three Sticks growing up surfing in Hawaii, Three Sticks focuses on producing wines from some of Sonoma's best vineyards, including Durell and Gap's Crown. Three Sticks produces approximately 4000 cases per year of chardonnay, pinot noir, cabernet sauvignon, as well as a tasting room exclusive of white, red, and rosè Rhone blends. These wines can all be enjoyed at The Adobe where the tasting room is located. The Adobe was home to Don Juan Casteñado, secretary to General Vallejo, in 1842. Price and his wife purchased this historic home in 2012 and spent two years renovating and restoring it. Today it is open via appointment only. Enjoy a tasting of four current releases for $35 or a library tasting of seven wines for $70. The Adobe is a place of warmth and hospitality and whether you sit inside the home or in the outdoor garden, an intimate tasting of Three Sticks winery will be memorable.
"Wax on, wax off."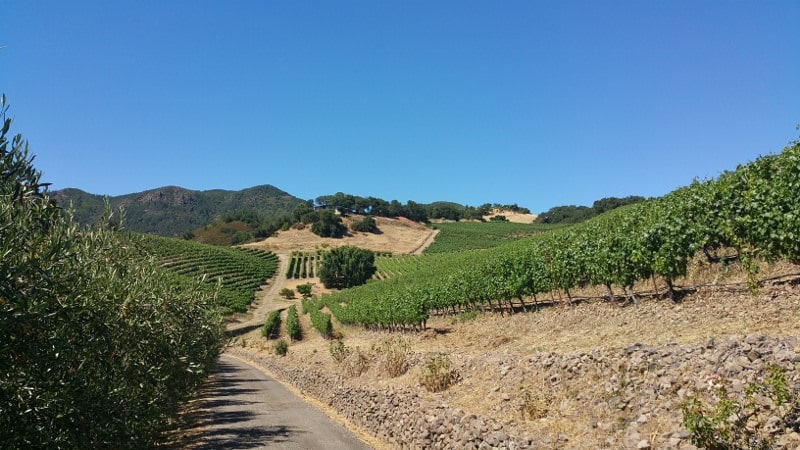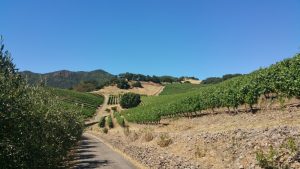 Can you name that movie? Of course, Karate Kid. That quote and other famous movie quotes can be found on the walls of the tasting room for Kamen Estate Wines. Kamen Estate is owned by screenwriter Robert Mark Kamen, who wrote Taps, The Karate Kid series, A Walk in the Clouds, The Fifth Element, Taken, and more. In 1979, after selling his first script, Kamen bought his Mayacamas Mountain vineyard, which sits in the Moon Mountain AVA, located on the Sonoma side of Mt. Veeder.
The vineyard is one of the first organic certified vineyards in the country. Kamen Estate Wines produces 3000 cases of primarily cabernet sauvignon, as well as sauvignon blanc, grenache, syrah and cabernet franc. Stop in at the tasting room along the Sonoma Plaza or schedule a tasting that will take you into the vineyard at the top of Moon Mountain where you can sip wine as you overlook Sonoma Valley.
Your Sonoma wine tasting adventure continues a little further up the road from Sonoma in the town of Kenwood, home to more tasting rooms and restaurants.
Brian Wise purchased 100 acres in Moon Mountain in 2001. He was drawn to the undeveloped property that had been an old stone quarry at the turn of the century because of its proximity to the iconic Monte Rosso vineyard. The twenty-one acres of vineyards are planted at an elevation of 700 feet in red volcanic ash which gives the cabernet sauvignon a fresh, vital quality with bright aromas of dark red fruits and minerality.
The tasting room in Kenwood is a modern lounge with a bar, tables, and couches but the real treat is to book a private tasting in the Cellar Reserve Room at the vineyard. Heading up Moon Mountain, you will be taken into the caves that are home to the perfect "man cave" where you can enjoy reserve and library selection.
Up the road from Kenwood is Santa Rosa. Santa Rosa is the largest city in Sonoma County. You will head off the main road to the wineries of the Russian River for more great Sonoma wine tasting options.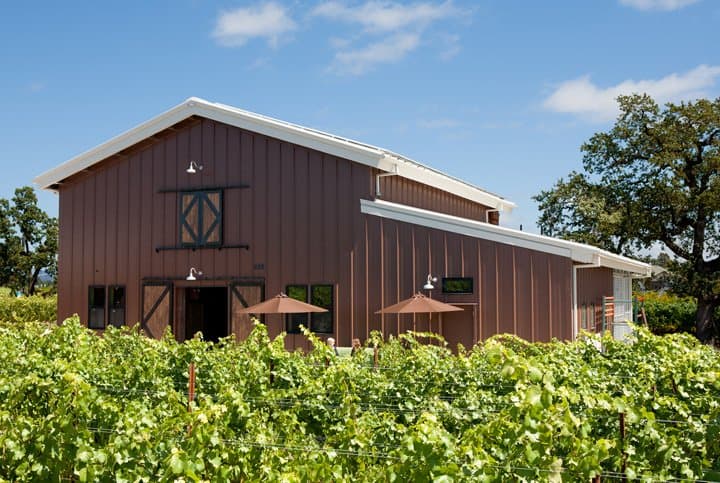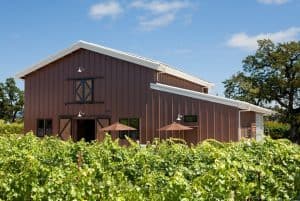 Inman Family Wines has been producing wine since 2000. Owner and winemaker, Kathleen Inman organically farms 10.45 acres at her Olivet Grange Vineyard in the heart of the Russian River.
Producing 3000 cases of pinot noir, chardonnay, and pinot gris, the wines are elegant and subtle. These are not big ripe wines but rather wines with low alcohol, high acidity, and perfect to pair with food.
The Inman tasting room is located at the winery in the vineyard. Inman's focus on sustainable winemaking translates to the winery which is made almost entirely from recycled materials. Tastings are available Thursday through Sunday by appointment only. And, if you are looking for somewhere to stay, Inman offers a three-bedroom, one-bathroom farmhouse on the property with the motto of "bed and get your own breakfast."
As you continue to head north towards Healdsburg, make a stop in the town of Windsor. The town is not much larger than a few streets but tucked in some warehouses is Artisan Alley Windsor, home to artisanal wine, cider, and spirit producers.
9) Two Shepherds (www.twoshepherds.com):
William Allen started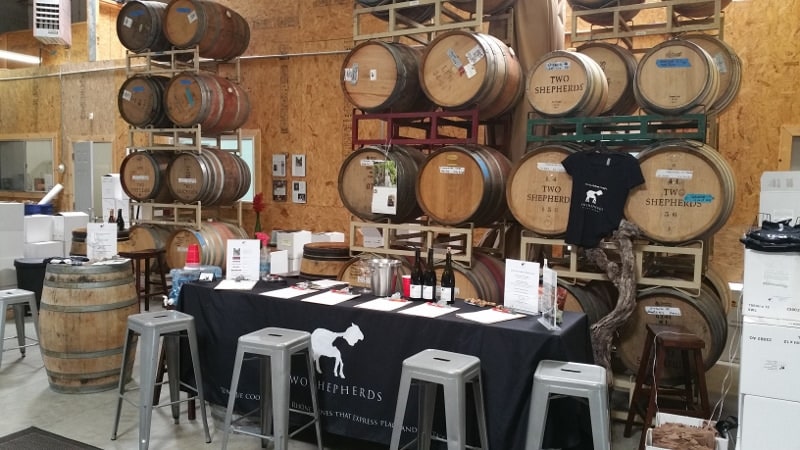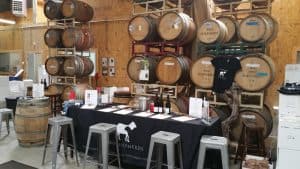 as a homebrewer more than a decade ago. With a day job in the tech industry, he started writing about wine from 2008-2012 but decided to put his writing into practice.
From his writing to his natural ability to make wine, he was known as the "palate shepherd." As a shepherd of both the palate and the wine, the name Two Shepherds was born.
Allen takes a minimalist approach to winemaking. With only 1500 cases of wine produced, the wines are unfiltered and unfined. Allen is focused on Rhone blends, including amazing carignan and rosè carignan from 45-year-old head-trained vines that are dry farmed. Producing wines for wine geeks, be sure to try the trousseau gris made from the only planting in California.
Two Shepherds tasting room is open every Saturday but if you are there on another day, call ahead to make an appointment.
From Windsor, head further north to the town of Healdsburg. This is a prime Sonoma wine tasting spot. 
MacRostie Winery was originally opened in 1987 by Steve MacRostie. A visionary, MacRostie was one of the first people to plant in the fog-shrouded vineyards of Sonoma County. After thirty years, he sold to Distinguished Vineyards and Wine Partners in 2011 but still guides the winemaking along with winemaker Heidi Bridenhagen.
MacRostie produces pinot noir and chardonnay from numerous sites including the fifty-eight acres from the Wildcat Mountain Vineyard that was planted in 1998. In February 2015, MacRostie Winery opened the winery and tasting room on Westside Road.
Sitting on twenty-eight acres, thirteen of which are planted to pinot noir, the estate house is a modern facility with views overlooking Sonoma County. From the moment you walk up and are greeted with a glass of chardonnay to sitting on the patio or in the living room, you may never want to leave.
Located in Healdsburg, but within the Alexander Valley AVA, Jordan Winery produces Alexander Valley cabernet sauvignon and Russian River Valley Chardonnay.
After a drive up the long hill and driveway, you will find the magnificent Jordan Winery Chateau that sits on the 1200 acres owned by the family. In addition to 112 acres of vineyards, there are eighteen acres of olive groves, a two-acre vegetable garden, fruit trees and flower garden, a bass lake, and livestock, including fifty-three black Angus cattle, seventeen chickens, two mini-donkeys, a maverick, and a goose. And, the winery is one hundred percent solar-powered, especially in the summer.
Visits to Jordan Winery are appointment only but you can select a library tasting, a winery tour, and library tasting or an estate tour and tasting which will take you by luxury shuttle around the immense property.
Pedroncelli Winery is a fourth-generation family-owned winery in the Dry Creek Valley, a region known for its Zinfandel that first planted by Italian immigrants. The Pedroncelli family has been producing wine for 90 years and is run by second, third, and fourth-generation family members.
Pedroncelli's certified sustainable estate vineyards include 50 acres on the home ranch, another 50 acres across Dry Creek, and the 15-acre Bushnell Vineyard that sits on a high bench in the middle of Dry Creek Valley. On the home ranch, there are 33 aces of Zinfandel, with some of the oldest vines more than 100 years old.
Pedroncelli produces an extensive line that includes three Zinfandels, three Cabernet Sauvignons, three Chardonnays, and more. Make a reservation for a tasting at Pedroncelli and you can choose your own flight of wines or let Pedroncelli chose a preorganized flight for you.
13. ACORN Winery (https://acornwinery.com)
ACORN Winery, located in the Russian River Valley, is owned by Bill and Betsy Nachbaur. In 1990, they purchased the historic 32-acre Alegría Vineyard which included eight-and-a-half acres planted to heritage grapes dating back to 1890.
The Alegría Vineyard is certified sustainable, and Bill and Betsy are maintaining the tradition of the vineyard with field blends. Twenty-six acres are planted to approximately 40 different grape varieties, including heritage grapes, such as Zinfandel, Petit Sirah, Carignan, and Alicante Bouschet, as well as Syrah, Cabernet Franc, Sangiovese, and Dolcetto. They also have many other lesser-known varieties, such as Freisa, Graciano, Plavac Mali (from Croatia), and Liatiko (from Crete), to name a few. The diverse grape varieties grow together, are harvested together, are crushed together, and are co-fermented.
ACORN Winery specializes in interesting and delicious field blends. Book a tasting in advance and you will likely be joined by either Betsy or Bill who will share a selection of their wines in a casual, private tasting.
The Benziger Family created their family winery in 1980 after purchasing the Wegener Ranch on Sonoma Mountain in Glen Ellen. The first winery in Napa and Sonoma County to be certified as a Biodynamic winemaker, the Benzigers have farmed their 86-acre property using certified Biodynamic, organic, and sustainable farming methods for more than 20 years.
Rated among The 7 Best Sonoma County Wine Tours by Winecountry.com and USA Today Readers Choice Awards winner of the Best Winery Tour, a visit to Benziger is not complete without an in-depth tour of the biodynamically farmed estate. Book the Biodynamic Vineyard Tram Tour to get a broad overview of the property, the history of the winery, and the winery's Biodynamic farming practices. Visit the insectary, a garden of plants that attract beneficial insects, the wine cave, and see the Scottish Highlander cattle and sheep whose job it is to eat the weeds, till the soil with their hooves, and fertilize the vines.
Ram's Gate, founded in 2011, sits on a 28-acre estate in which the Sonoma Valley ends on the south side of the vineyard, the Sonoma Coast on the east, and Carneros on the west. Primarily Chardonnay and Pinot Noir producers, Ram's Gate also makes small amounts of Cabernet Sauvignon, Sauvignon Blanc, and Pinot Blanc. Ram's Gate offers a diverse selection of wines ranging from blends that express the diversity of the Sonoma region to single-vineyard wines that speak to where they are from.
Reserve one of the experiences offered by Ram's Gate, ranging from a seated wine tasting to a caviar experience. Between May and October, Ram's Gate offers the Sip and Savor at the Pond Experience where you can relax in a cabana or in Adirondack chairs around the pond and enjoy a bottle of wine with friends. And if you bring your appetite, indulge in a wine and food pairing experience with five seasonal courses crafted by Executive Chef Ruby Oliveros paired with five wines, hand-selected by General Manager and Director of Winemaking Joe Nielsen.
As you plan your next Sonoma wine tasting tour, be sure to schedule appointments in advance at these eleven Sonoma wineries finds to get the most out of your visit.
About the Author:
Allison is the owner of Please The Palate, a boutique agency specializing in marketing and event planning for the wine and spirits industry.
Allison has a Master's Degree in International Communications with a focus on cross-cultural training from the American University School of International Service. Allison is certified as an Italian Wine Specialist from the North American Sommelier Association and Level 2 WSET from the Wine & Spirits Education Trust. As a Freelance Writer, she spends her time eating and drinking her way around the world.
Allison also writes for the Napa Valley Register, WineTouristMagazine.com, and other outlets, in addition to her blog at Please The Palate; Twitter and Instagram @plsthepalate; Facebook: Please The Palate