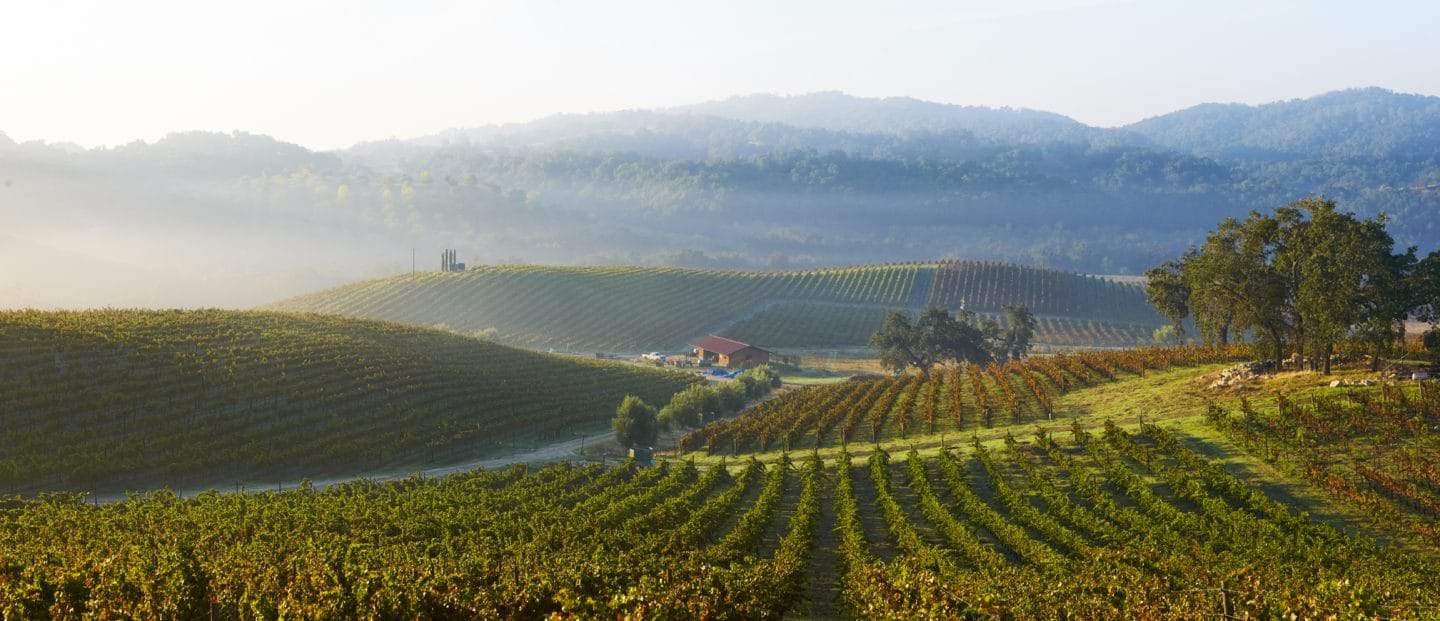 Breaking down wine stylistically is important. Not so much for its technicality, but simply for the pure enjoyment of it. We invest time and money into our self-image, so why shouldn't we understand the broad style of wine before popping and pouring that bottle on the shelf?
In its simplest form, wine can be divided into two categories: new world and old world. Geographically speaking, old world wines originate anywhere within the confines of Europe, whereas new world wines are found elsewhere. North America, South America, Australia, yeah, you get the picture.
These two styles are drastically different from each other, and no, one is not superior to the other. Wine is unique and subjective, so if someone ever drones on about how Burgundy is far superior and unrivalled, quietly descend from their ivory tower with an appeasing smile.
It is, however, believed that the old world style is more natural, or a better representation of a winemaking environment with little to no manipulation. Winemakers with this philosophy will tell you wine is made in the vineyard, not the winery. A bottled wine of this type will showcase earth components over ripe fruitiness. Final alcohol, body, and extraction levels also tend to be lower. The producer strives for wine to represent the grape in its purest form, essentially embodying Mother Nature.
This is the nature of wine I prefer and luckily for me, California houses many wineries that have been influenced by the old world style. But quickly, I believe it's important to reiterate the vastness of our state. California spans almost 800 miles from north to south, and with that comes fluctuating climates from oceanic to Mediterranean, to progressively continental the more inland you travel. For this reason, our state has an incredibly diverse portfolio of wines. Listed below is a non-exhaustive list of wineries that strive to emulate the celebrated style of European winemaking. Seek them out and give them a try.
Check out the book, The New California Wine, to discover more about California's Old World wines.
GREAT CALIFORNIA OLD WORLD WINERIES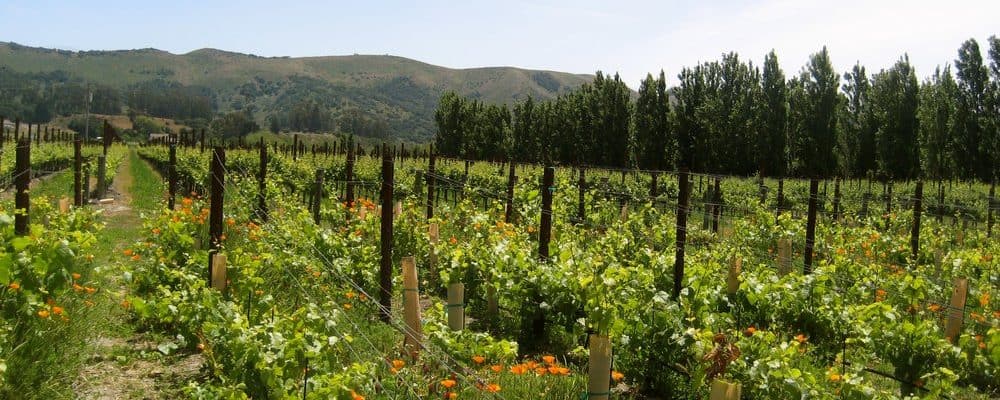 The owner and head winemaker here, Chad Melville, has devoted his life to wine. Having met him for an interactive tour and tasting, it's clear he signed away his soul long ago to crafting beautiful, terroir-driven wine. Visit his winery, shake his hand. He's a passionate and brilliant individual. I especially recommend his Clone 76-Inox Chardonnay if you have a soft spot for Chablis.
Try the wine: Find Great Melville Estate Wines 

A co-venture established in the late 1980's by Pierre Perrin of the famed Rhone estate Chateau Beaucastel. They masterfully grow and produce a wide array of varietals native to Rhone. This winery put Paso Robles on the map. Keep an eye out for their small-production blends!
Try the wine: Tablas Creek Esprit de Tablas Blanc 2014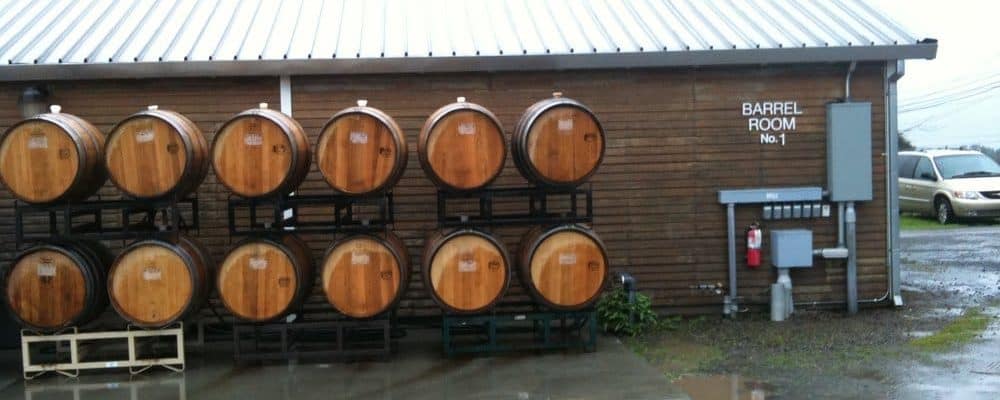 This should be glaringly obvious; the style is in the name. Nestled in the beautiful Russian River Valley of Sonoma County, Old World Winery focuses on small production, bare minimum interaction. They only use native yeasts and emphasize individuality over consistency. Their wines are unique, expressive and delicious, of course.
Try the wine: http://oldworldwinery.com

Like others on this list, Steve and Jill Matthiasson believe that winemaking is first and foremost an extension of farming. Wines in Napa tend to be fuller and riper in style, but Matthiasson balances that by producing wines with low-alcohol and elevated acidity. Try and locate their small production, rare varietal wines like Ribolla Gialla, Greco di Tufo, or Schioppettino. Their profile continues to garner world-wide recognition, so good luck, they can be tough to track down.
Try the wine: Matthiason Napa Valley Red 2011
More of California's Old World Wineries
In alphabetical order below are additional wineries with old-world mentalities. They are in no way substandard to the producers listed above. Keep in mind, there are countless other producers that thrive with this particular style, but not enough time in the day to credit and honor them all. Perhaps we'll have follow-up articles that do just that. Happy searching and tasting. Santé!
Arcadian Winery | Central Coast | Santa Barbara County | Santa Rita Hills AVA
Broc Cellars | Located in Berkeley | Sourcing from North and Central Coasts | Try It: Broc Cellars Alexander Valley Carignan 2014
Corison Winery | North Coast | Napa County | Napa Valley AVA | Try It: Corison Cabernet Sauvignon 2013
Littorai | North Coast | Sonoma County | Sonoma Coast AVA
Liquid Farm Winery | Central Coast | Santa Barbara County | Santa Rita Hills AVA | Try It: Liquid Farm White Hill Chardonnay 2014
Mayacamas | North Coast | Napa County | Mt. Veeder AVA | Try It: Mayacamas Merlot 2012
Peay Vineyards | North Coast | Sonoma County | Sonoma Coast AVA | Try It: Peay Vineyards Sonoma Coast Chardonnay 2014
Stolpman Vineyards | Central Coast | Santa Barbara County | Ballard Canyon AVA | Try It: Stolpman Vineyards Hilltops Syrah 2012
About the Author: 
"A recent transplant from Nashville, Mark Osburn is an emerging screenwriter and a Certified Sommelier living in Los Angeles. If you have any inquiries or questions for him, feel free to drop a line at markmosburn@gmail.com"