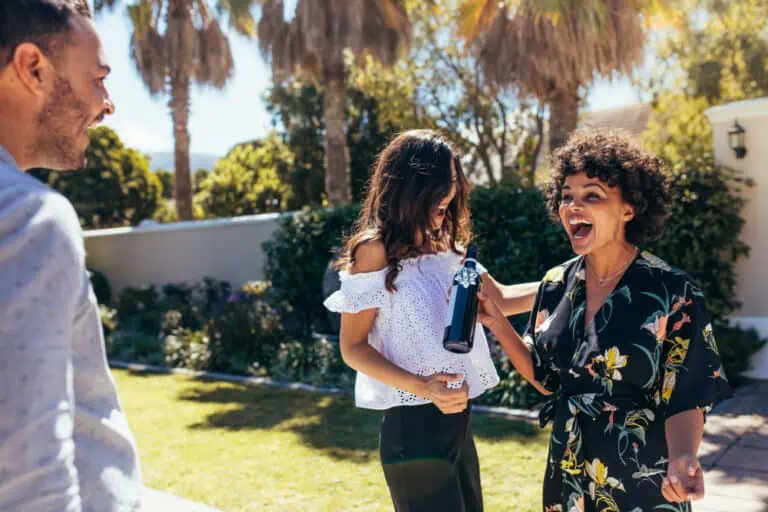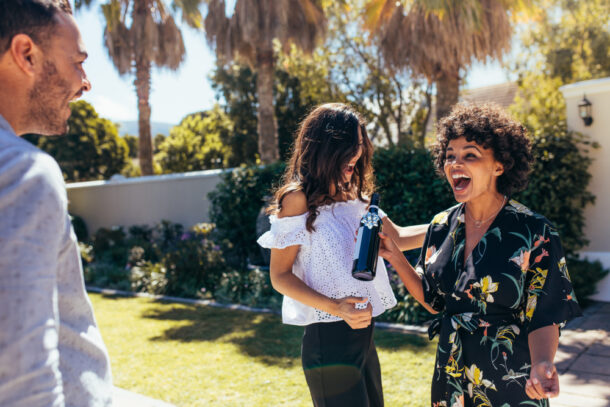 Moving into a new home is a significant milestone, and what better way to celebrate than with the gift of wine? Wine is a timeless and versatile gift, perfect for any housewarming party. From classic bottles and wine accessories to wine-themed decor, here are some outstanding wine gifts for a housewarming for your friends or family as they settle into their new abode.
A Bottle of Their Favorite Wine
Giving a bottle of wine from the recipient's favorite wine region is a thoughtful and personal gift. Whether it's a bold Cabernet Sauvignon from Napa Valley or a refreshing Sauvignon Blanc from New Zealand, this gift will show that you've taken the time to understand their taste preferences. If you're unsure about their favorite region, choose a versatile and crowd-pleasing wine like Pinot Noir or Chardonnay.
Here is a list of online wine stores with great selections and customer service. 
A Wine Subscription or Wine Club Membership
A wine subscription or wine club membership is a fantastic way to help your friends discover new wines and expand their palate. With monthly or quarterly deliveries of hand-selected bottles, they can explore different varietals and regions from the comfort of their new home. Many wine clubs also offer exclusive discounts and access to limited-release wines, making this an extra special gift.
You can find a list of our favorite wine clubs here. 
A Stylish Wine Rack
A stylish wine rack makes for a practical and attractive housewarming gift. Choose from various designs, materials, and sizes to suit the recipients' home décor and space. This gift will help them organize their wine collection and add a decorative touch to their new home.
Check out this list of our favorite wood wine racks, or consider something more unique, like the rack below.
A Set of High-Quality Wine Glasses
Every wine lover knows that the proper glassware can enhance the wine-tasting experience. Gifting a set of high-quality wine glasses is a valuable and elegant present that your friends will appreciate. Consider opting for universal wine glasses designed to complement a wide range of wines, or choose specific glasses tailored for reds, whites, or sparkling wines.
Does the new house have a deck or patio area for entertaining? Consider buying the new homeowners a set of insulated wine tumblers. Wine tumblers are a perfect way to enjoy wine outside without worrying about dropping your glass. 
You can read our review of the best wine glasses or select our top choice below.
A Wine Decanter
A wine decanter is an excellent gift for those who enjoy hosting gatherings or simply savoring a nice bottle of wine at home. Decanters not only elevate the presentation but also help improve the taste of the wine by allowing it to breathe and aerate. Choose from various shapes and designs to find the perfect decanter that suits your friends' style and preferences.
A more modern option for aerating wine is an electric wine pump. These make serving wine a breeze while exposing the wine to the perfect amount of oxygen to open up the aroma and flavor. The Aervana aerating wine pump is sure to please any wine lover. 
Wine-Themed Home Décor
Wine-themed home décor items make for a fun and unique housewarming gifts. There are many options, from decorative wine cork holders and artistic wine bottle displays to wine-inspired wall art and kitchen accessories. These gifts will add a touch of personality and charm to their new living space while showcasing their love for wine.
A Wine Tasting Experience or Winery Tour
Consider giving your friends a wine-tasting experience or a winery tour in their new locale for a memorable and experiential gift. This thoughtful present will allow them to explore nearby wineries, learn about the local wine industry, and indulge in delicious tastings. It's a fun day out and a great way to create lasting memories in their new hometown.
If they are buying on the West Coast or in Texas, consider buying them a Priority Wine Pass. This card provided two-for-one and half-off tastings at hundreds of wineries.
Sum Up
In conclusion, there's no shortage of fantastic wine gifts for a housewarming party. Whether you opt for a classic bottle of wine, stylish accessories, or an unforgettable experience, these gifts will surely bring joy and warmth to your friends as they settle into their new home. Cheers to new beginnings!