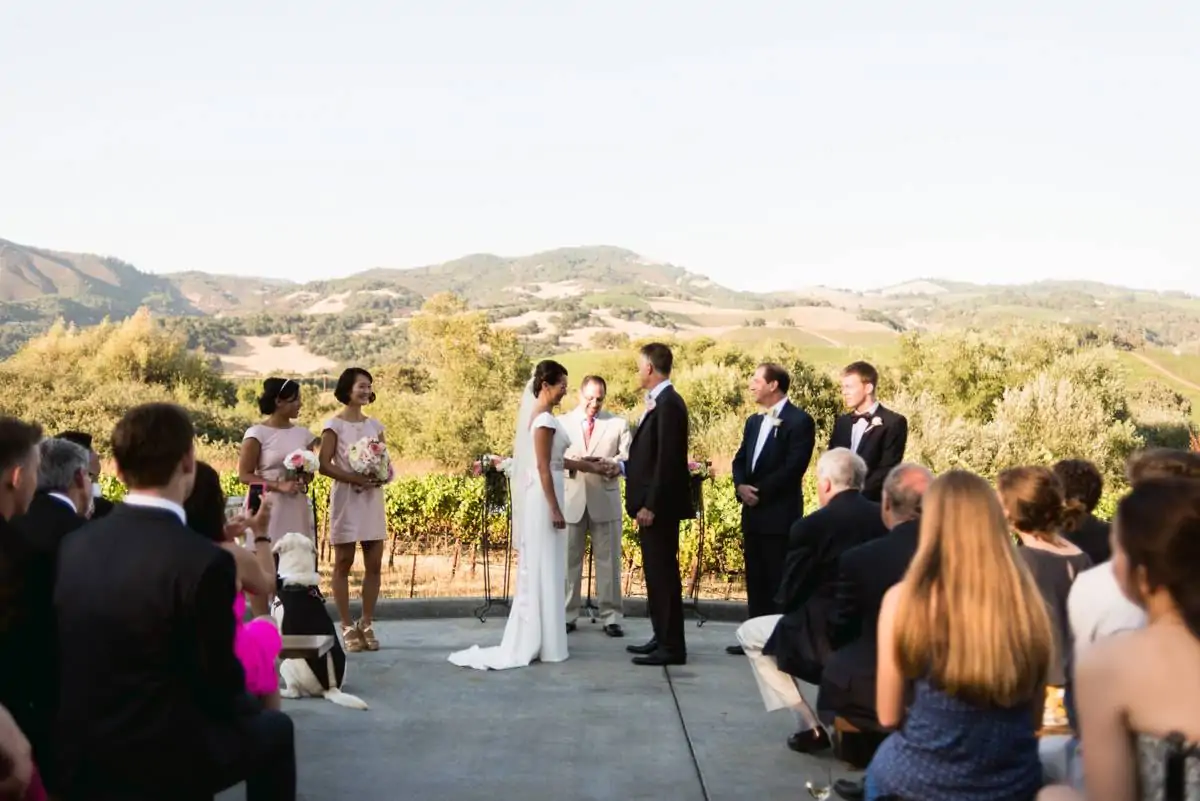 Are you looking for the top California winery wedding locations? When thinking of the perfect location for a wedding, does anything conjure up romance more than a vineyard? Vineyards are picturesque. There is a romanticism. The views are ideal for photographs. And vineyards can fit all wedding styles, from intimate to large, informal to formal. While there are many wineries with event space, not every winery is able to host a California winery wedding. Here are four wineries from Sonoma to Paso Robles offering unique venues for wineries.
Top Sonoma County Winery Wedding Locations
Rolling hills and valleys, groves of majestic redwood trees, and world-class wines, Sonoma County stretches from the Pacific Coast in the west to the Mayacamas Mountains in the east. There are more than 400 wineries within the 17 appellations. One of these appellations is the Sonoma Valley AVA which centers around the southern portion of Sonoma County and includes the towns of Santa Rosa and Kenwood where two of the best California winery wedding venues are located.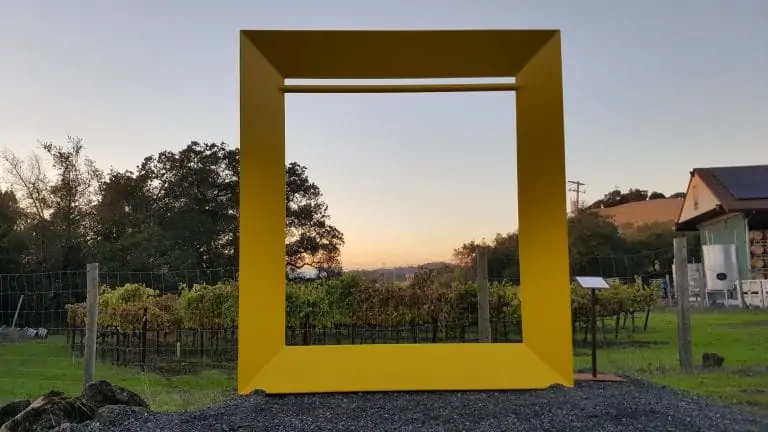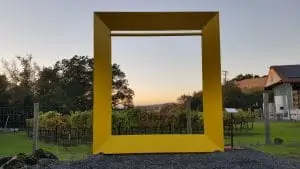 Paradise Ridge Winery (www.prwinery.com) | 4545 Thomas Lake Harris Drive, Santa Rosa
Paradise Ridge Winery is a 156-acre Russian River Valley Estate owned by the Byck family since 1978. Dr. Byck proposed to his Dutch wife in a sculpture garden in Holland. They later settled in Sonoma with their five children and bought the property, naming it Paradise Ridge, because they enjoyed nature and felt that their land was paradise.
On the property, they have 20-acres planted to grapes, a sculpture garden, and a number of places to host a wedding. There is a European-style courtyard, verandas, terraces, and a dining room, all with unbeatable views. A few highlights are the leaf-shaped deck, made with ipe, Brazilian hardwood, which is ideal for a reception, and the Poetry Terrace is a lovely place for an outdoor ceremony. There is even a pizza oven on-site, should you want pizza. Paradise Ridge Winery can accommodate weddings ranging from 120 to 200 people and the party can go past 10 pm (a rare thing for a California winery wedding)! All this makes Paradise Ridge Winery one of the best places for a California winery wedding.
Deerfield Ranch Winery (http://deerfieldranch.com) | 10200 Sonoma Highway, Kenwood
Deerfield Ranch Winery, owned by Robert and PJ Rex, sits on 4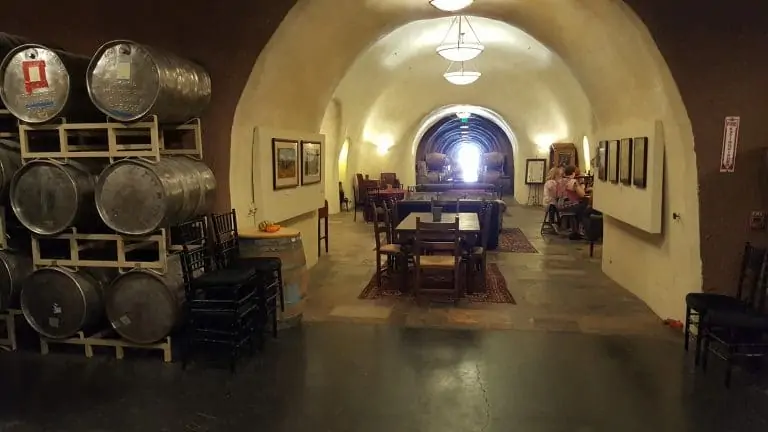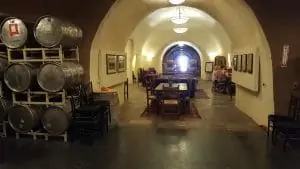 6-acres, which includes marshland, wetlands, forest, and six acres planted to syrah. Located just off the highway, the quiet and peaceful property includes a 23,000-square-foot cave. For a wedding with 80 to 120 people, Deerfield Ranch Winery offers both indoor and outdoor options. The outdoor crush pad offers a panoramic view of Kenwood Marsh, surrounding hills, and the vineyards.
The grassy area by the pond is adjacent to the vineyard and a lovely location for the wedding ceremony. The rustic cave, with an elegant Grand Room, can be perfect for a wedding reception, with long tables set among the wine barrels, or food and wine stations can be set throughout for walk-around reception. The cave does not have air conditioning but will be a consistently cool temperature, no matter the season.
A wedding in a wine cave is a unique experience that is ideal for a hot summer day or a rainy day. And for something fun, Deerfield Ranch Winery can customize wine labels or a barrel for the wedding party. This is a fun add-on to a memorable California winery wedding.
Top Monterey Winery Wedding Location
Located along the Pacific Coast, Monterey County is home to Big Sur, Carmel, and Pebble Beach, three scenic areas that scream romance. Carmel-by-the-Sea is a small beach city on the Monterey Peninsula, home to boutique hotels and stores, restaurants, wine tasting rooms, and the beach. A five-mile drive inland will take you to vineyards where you will find a perfect California winery wedding destination.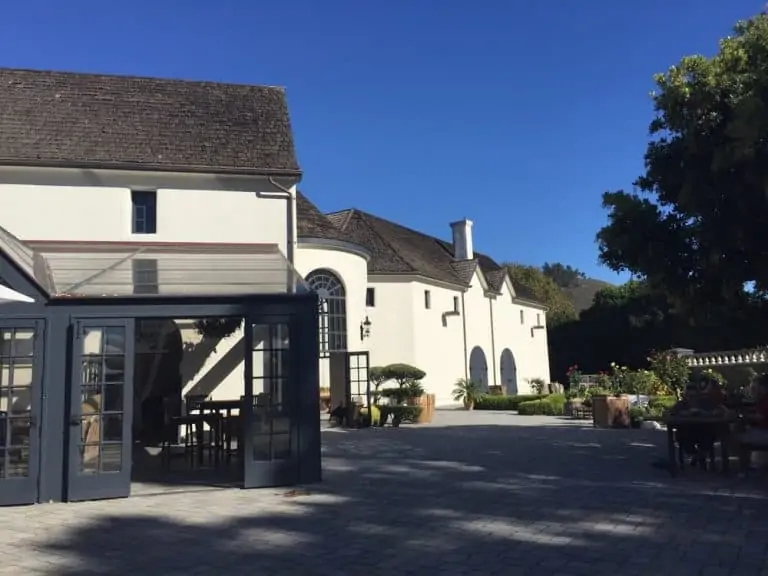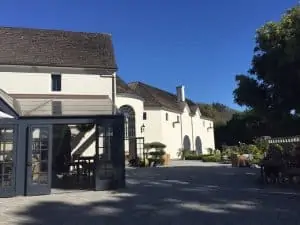 Folktale Winery (www.folktalewinery.com) | 8940 Carmel Valley Road, Carmel
One of the top California winery wedding locations also makes our list of the best Monterey wineries to visit. Folktale Winery is a French country-style winery located in the rolling hills of Carmel Valley. Sitting on 17-acres, the winery can accommodate receptions for large parties, even up to 1000. And the choices for where to host the wedding are endless. It can be in the vineyard, the garden, the courtyard, the greenhouse, or the Barrel Hall. The vineyard house is a three-bedroom, four-and-a-half-bathroom home that can be enjoyed by the wedding party.
The Barrel Hall is located 15-feet underground. Cellar-temperature, it is spacious and modern and where the winery hosts live concerts. Folktale Winery is dog-friendly, offering dog bones at the entrance, and kid-friendly, with games, such as giant Jenga, a giant connect-four and corn hole, and serving all-natural juice made from Sangiovese.
Email: events@folktalewinery.com
Great Paso Robles Wedding Location
Located on the Central Coast, Paso Robles is located on the Salinas River north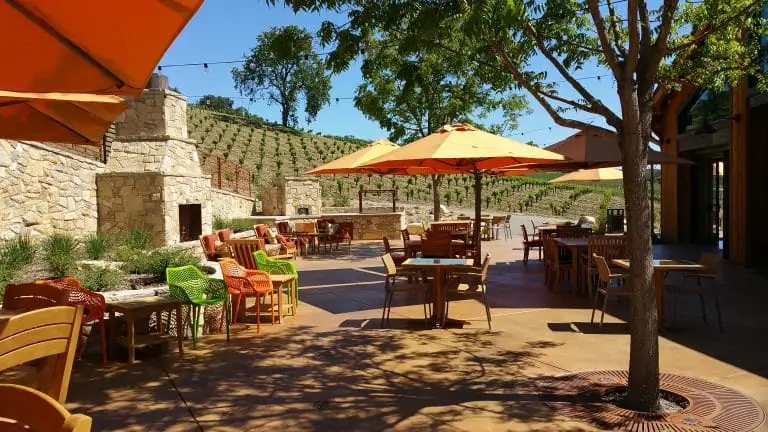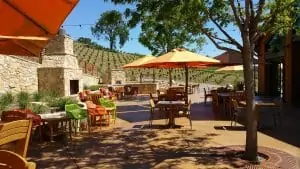 of San Luis Obispo. Halfway between Los Angeles and San Francisco, Paso Robles is home to more than 200 wineries and is a frequent weekend getaway destination. This is a great central spot for planning a California winery wedding.
Halter Ranch (www.halterranch.com) | 8910 Adelaida Road, Paso Robles
Located in the Paso Robles' Westside Adelaida District, Halter Ranch dates back to 1881. In fact, the Victorian farmhouse on the property was built in 1885 and renovated in 2000 by current owner Hansjörg Wyss. Sitting on 2000-acres, there are 281 acres planted to grapes, an airplane strip, and wildlife corridors, which are areas only for wildlife. Halter Ranch combines elegant and rustic for a romantic wedding venue.
For weddings ranging from 120-200 guests, Halter Ranch offers a selection of locations on the property. The Ceremony Site is an outdoor area with landscaped walkways and gardens that can be used for a ceremony or the reception. The renovated Silo Barn, formerly the grain silo, offers a bucolic setting for a reception. The Silo Patio, an open-air space surrounded by the silos, is a perfect location for dinner and dancing under the stars. The Historic Old Bar, with a capacity of 200, is a charming rustic space for larger ceremonies or dinner receptions. The Victorian Garden is an intimate area for a welcome reception.
Email: weddings@halterranch.com
Here are some additional resources for planning a California Winery Wedding
5 Things to remember when planning a California winery wedding
Top Santa Barbara locations for a California winery wedding
Top Temecula locations for a California winery wedding
Allison Levine is the owner of Please The Palate, a boutique marketing, and event-planning agency. Allison is Level 3 WSET Certified from the Wine & Spirits Education Trust, is certified as an Italian Wine Specialist from the North American Sommelier Association, and has a Master's Degree in International Communications with a focus on cross-cultural training from the American University School of International Service. As a freelance writer, she contributes to numerous publications while eating and drinking her way around the world.
Allison also writes for the Napa Valley Register and other outlets, in addition to her blog at Please The Palate; Twitter and Instagram @plsthepalate; Facebook: Please The Palate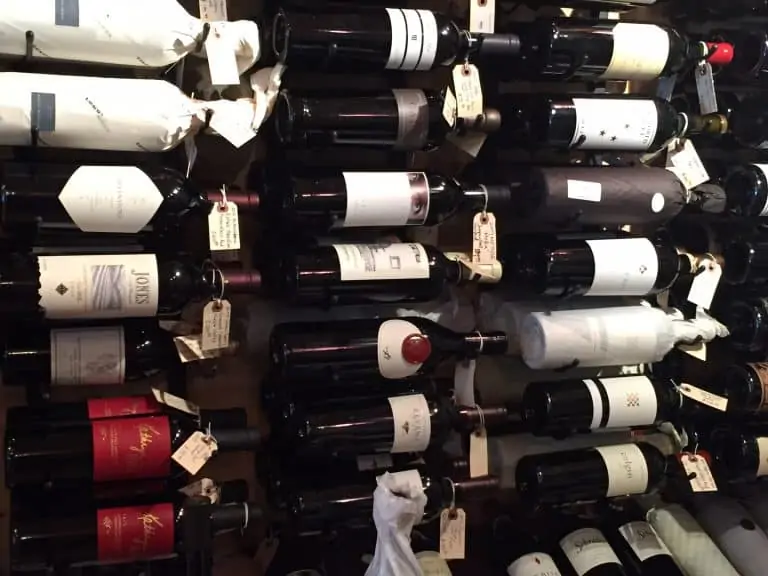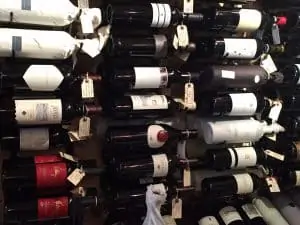 Our list of the 5 most expensive California wines, sometimes known as California cult wines, is dominated by one region and one type of grape. […]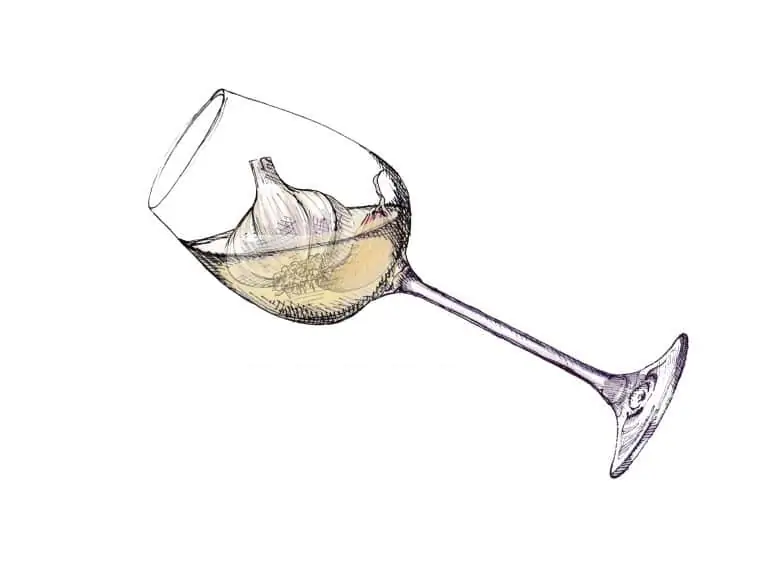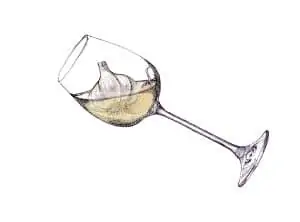 So you are interested in identifying common wine faults? This is a great skill to have if you are an amateur winemaker. It's also a […]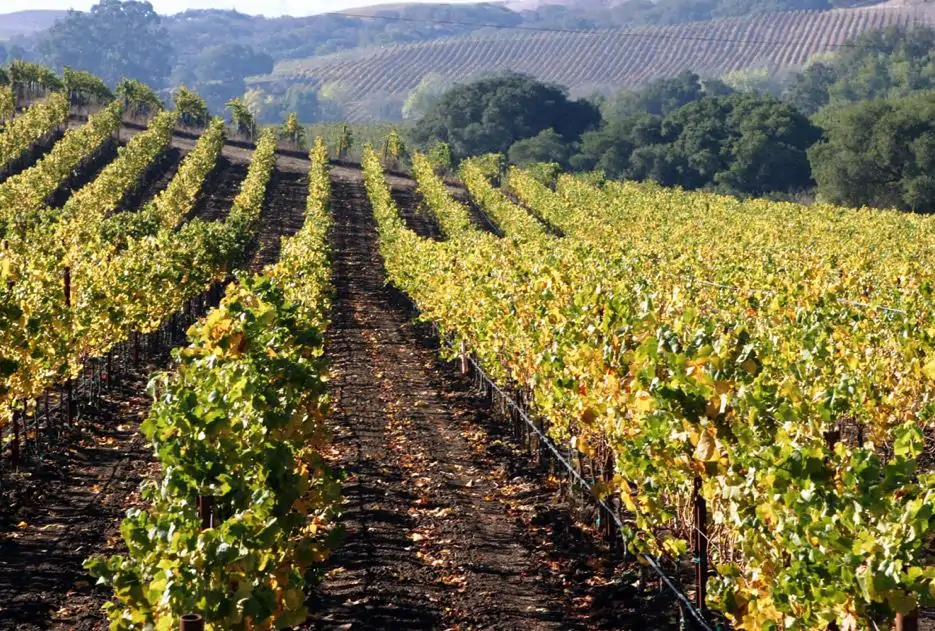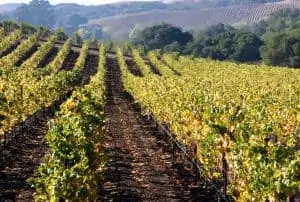 We are often asked, "What are the top wineries for Napa insiders?" If you have been wine tasting in Napa Valley, you've probably hit some […]