The Best Wine Accessories
A good glass of wine is a fantastic way to end a long day. Whether you are a wine enthusiast with an impressive cellar, or you are new to wine, the right wine accessories will help you get the most out of each glass. 
The best wine accessories improve the wine-drinking experience in different ways. A well-designed wine opener will help you easily remove corks without them breaking them. A great wine aerator will quickly open an aged red wine, The right wine glass will enhance the strength of the wine's aroma.
Here's a list of the wine tools we think every wine drinker should have on hand.
Some of these may show up as Prime Day wine deals, so this is the time to save!
[note] This post contains affiliate links, which means that if you click on one of the product links and decide you love what they have to offer, we will be compensated.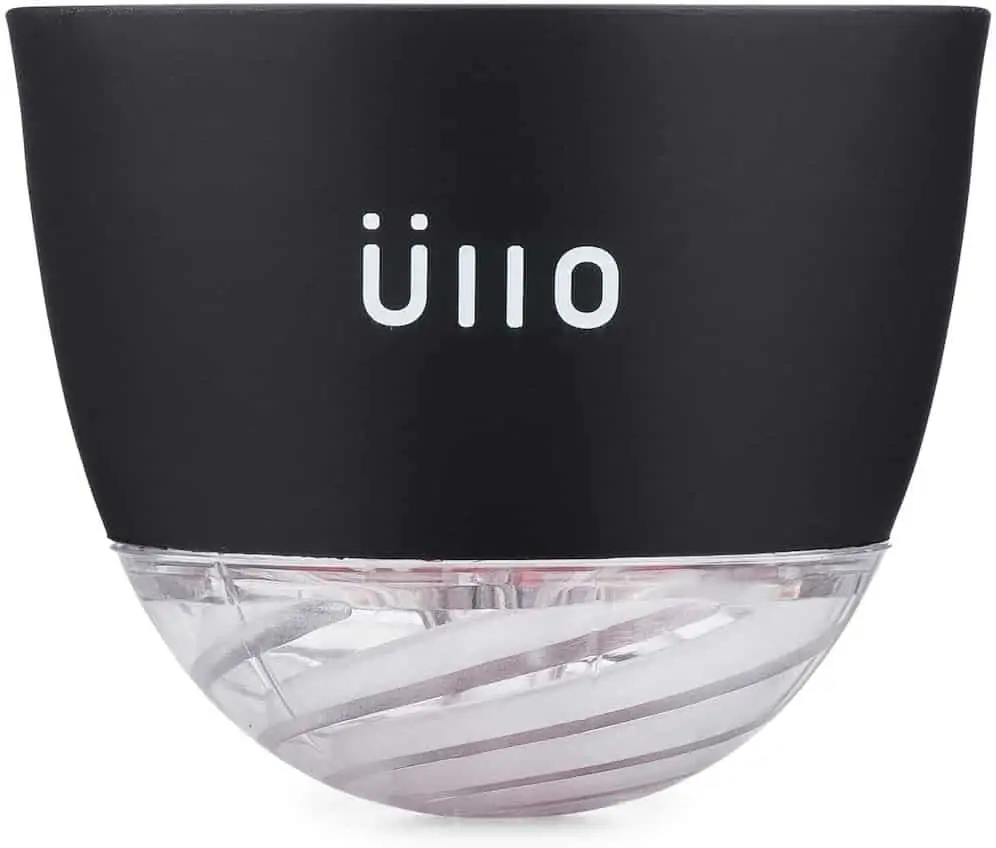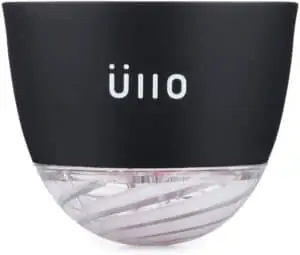 A wine purifier can significantly improve the taste of wine. By removing the sulfites and sediment, connoisseurs can taste various new bottles without experiencing headaches the morning after. Moreover, those who are allergic to sulfites can finally enjoy their wine. That makes it one of the best wine accessories to own.
The Üllo purifier comes with three components: a cup, filter, and aerator. Place it on top of the wine glass and twist the aerator on or off, depending on your preference. The enhanced taste will immediately evoke vineyard sensations. Use it with white wines to preserve the balance or help reds open up their full potential.
Click here to check current prices
Here is our full review of the Üllo purifier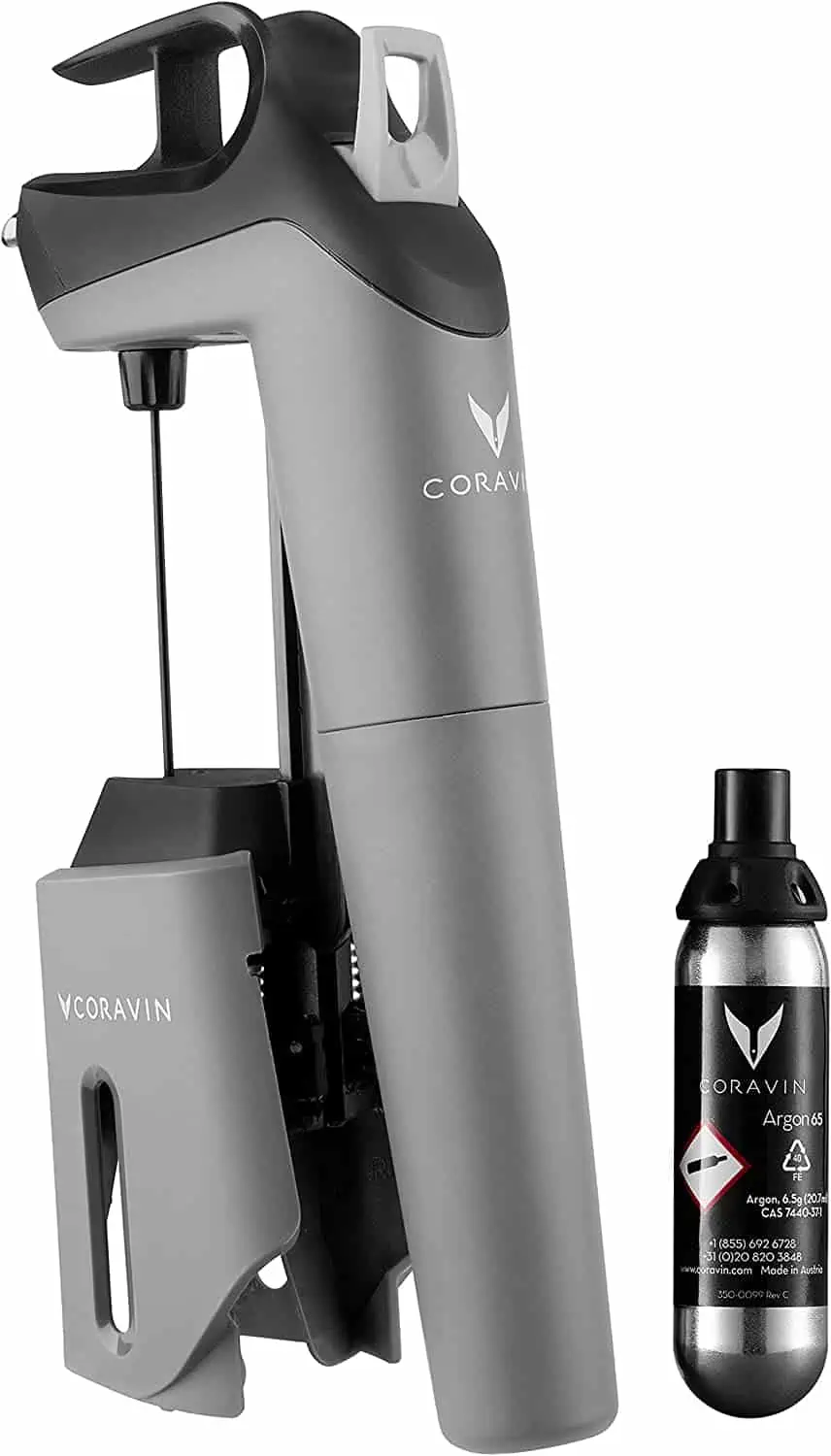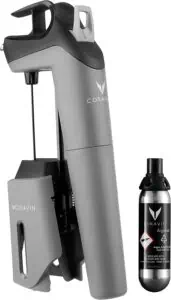 We bought a Coravin four years ago. It's one of the best wine accessories we own for a few reasons.
One reason is it allows us to pour glasses from multiple bottles on an average night. If you only plan on drinking one or two glasses, it makes no sense to open multiple bottles of wine. With a Coravin, you can pour a glass of two different wines without worrying about open wine bottles.
Another reason to own a Coravin is the quality of the wine preservation. The system uses argon gas to blanket the wine. That stops oxygen from interacting with the wine and oxidizing it. This system of preservation will keep wine tasting fresh for a long time.
This is one of the most expensive wine accessories we own, but it is completely worth it!
You can check the current Coravin prices here.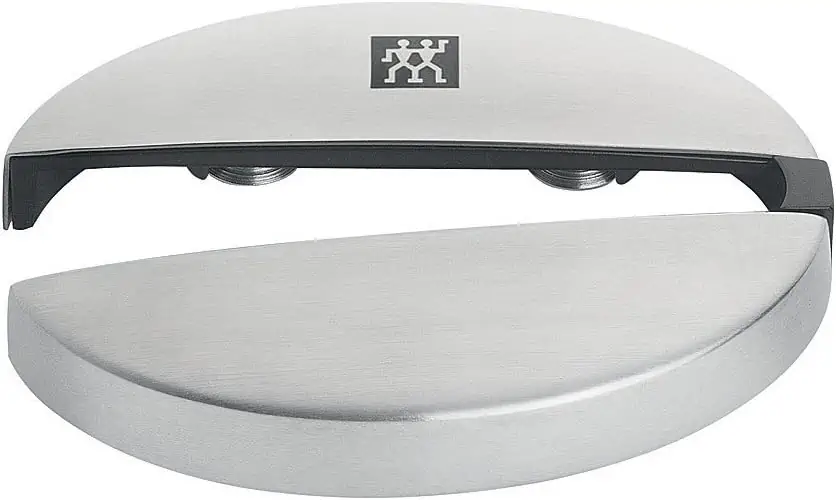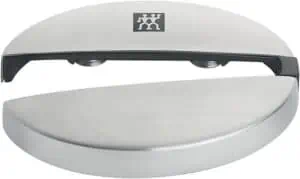 When you're eager to sit down and enjoy a new wine with friends, removing the foil from the bottle can be tricky and bothersome. Fortunately, this inexpensive foil cutter by J. A. Henckels makes removing the capsule a snap.
With a unique four-wheel system and sharp blades, it effortlessly gets rid of any foil. No more debris strewn around the kitchen! Plus, the ergonomic design makes it very comfortable. Therefore, it's also a perfect wine accessory for anyone who opens several bottles a day. 
Some people who buy this mention that it feels flimsy at first, but after use they realize it's just light and flexible. That flexibility is handy when you need to remove the foil from wine bottles of different shapes and sizes.
The best part is the quality of the blades. They keep making precise cuts month after month.
Check out our list of the top wine foil cutters here
Order the J A Henckels Sommelier foil cutter here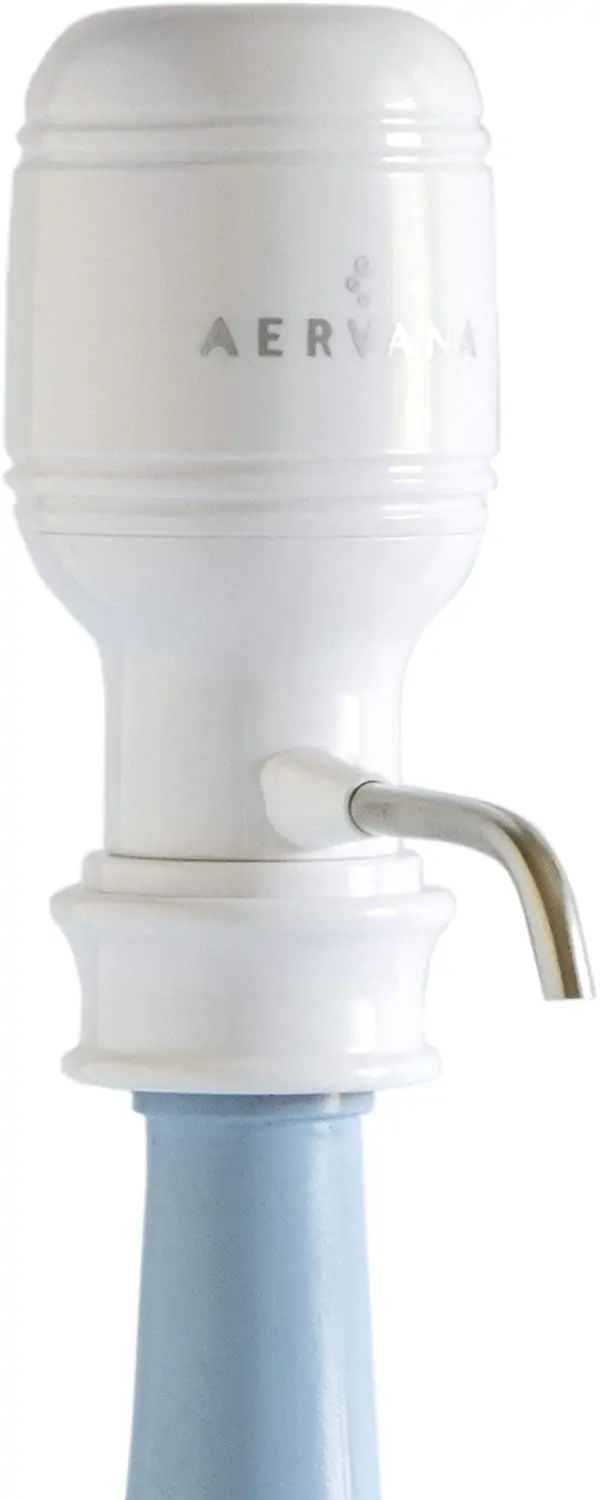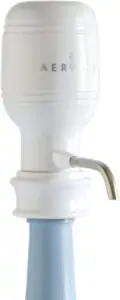 With the right tools, all red wines can thrive. The Aervana Essential helps your wine get that smoother taste. For a dry wine, you'd usually have to wait an hour. But this tool quickly inserts air into the bottle and achieves the same result. That's why it's at the top of our list of wine dispensers. 
The modern look complements any kitchen and enables everybody to enjoy the aerated wine at a low price. It's one of the best wine tools to bring out every wine's flavor while maintaining balance.
We did a full review of the Aervana Select Luxury Aerator. That model allows you to set the level of aeration to match the age of your wine. We loved the results. You can see that model here.
You can find the standard Aervana Aerator/pump here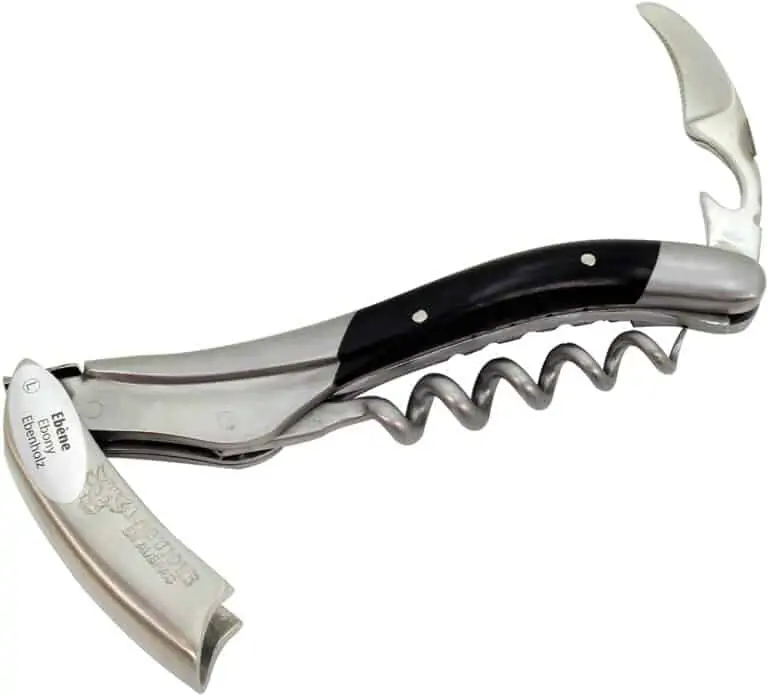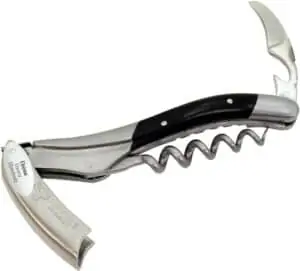 Waiters and connoisseurs worldwide love using the Laguiole en Aubrac corkscrew because of its design, style, and functionality. 
This corkscrew isn't your average wine accessory. The Laguiole en Aubrac waiter's key is a truly unique piece of craftsmanship. A talented artisan handmakes and signs each component. Since there aren't two designs the same, each wine enthusiast gets a distinctive piece.
Using it is intuitive and it's multifunctional. You'll be able to remove the foil and uncork the bottle effortlessly.
This is one of the most stylish wine accessories you can own and it makes a great gift. 
Looking for the best high-end waiter's key? Follow this link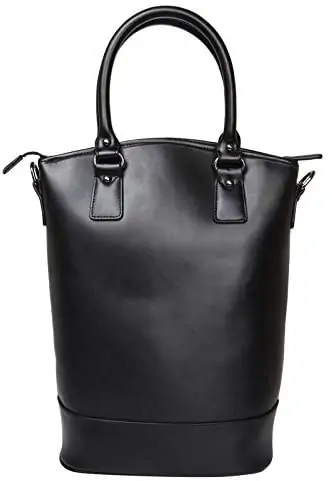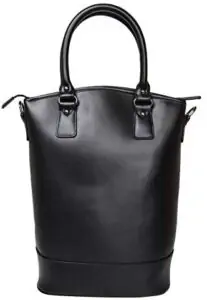 A wine bottle carrier is a useful thing to have on hand when attending an event, visiting friends, or going wine tasting. The Sachi carrier is made of high-quality, smooth leather and can fit two bottles. Most importantly, the bag is leakproof and easy to clean.
There's a front zip compartment for you to store a wine opener or any other wine accessories.
 It's well-constructed, making it a perfect gift for wine connoisseurs. You can even personalize it with a monogram. 
The leather carrier is also inexpensive compared to some other models on the market. For less than $70, you can get something that fits even taller liquor bottles.
Find the current price on Amazon here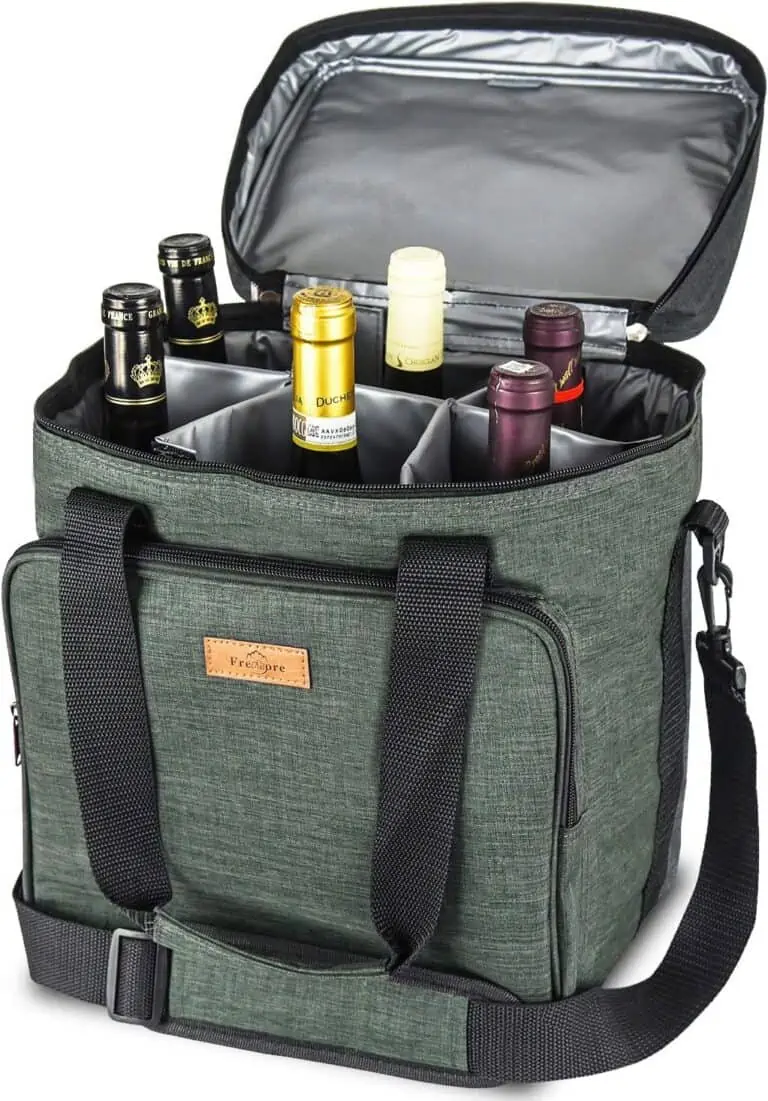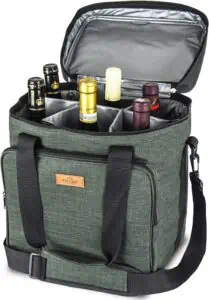 If you're looking for a carrier that fits more than one or two wine bottles and keeps them all fresh, we have a solution for you. There are a number of high-quality wine carriers that are perfect for traveling or just driving over to a cookout. 
We cover some of our favorite options for traveling with wine in another article. 
The portable Freshore Insulted Wine Carrier allows you to comfortably carry six bottles of wine. It has a removable divider that keeps the bottles from banging against each other.
The bag is heavily insulated. This helps keep a consistent temperature in the bag and keeps the bag from leaking. The exterior is high-quality polyester and is very durable. 
Buy one here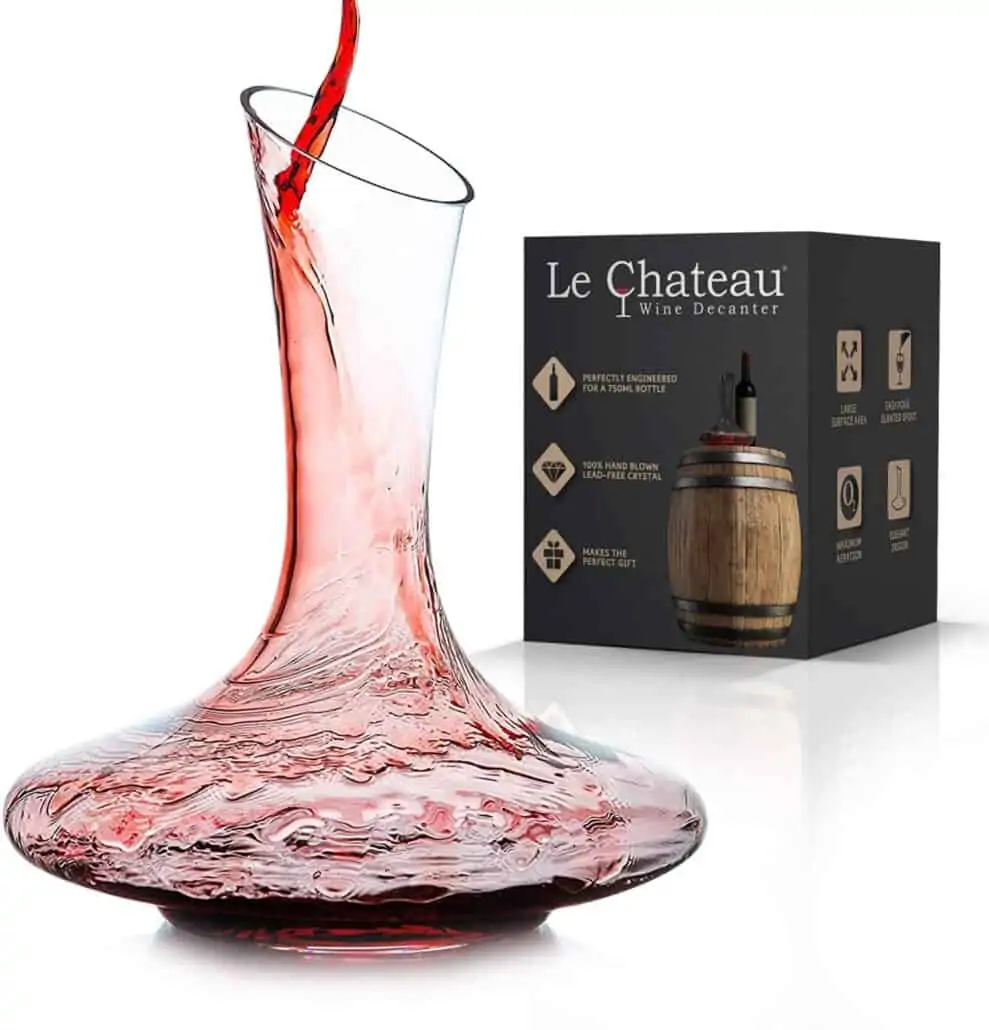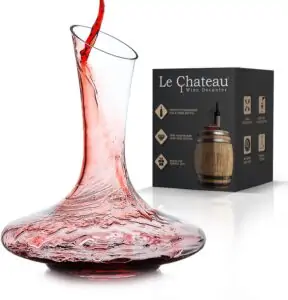 With inexpensive eclectic wine aerators, we find ourselves using decanters less often. However, it is nice to bring out an attractive decanter at a dinner party.
This wine decanter by Le Chateau is one of our favorite options because of its design. It's hand-blown, looks sleek and modern, and is easy to use.
The high-quality crystal has a standard wide-bottom base allowing for aeration. Pouring wine in this decanter will wow all your guests and create some ambiance while aerating your wine.
You can find more options on our list of the best wine decanters.
See the current price by clicking here

The universal wine glass by Zalto Denk'Art looks elegant and modern. It's got a narrow stem and shines gorgeously in the light. Compared to some other models it might seem expensive, but the set comes with two glasses. The wide bottom retains the aromas of whites, while the long tapered design intensifies the flavors that easily reach your nose.
You may not consider your wine glasses accessories, but they are the key to enjoying good wine. You can read our complete wine glass buying guide to learn more.
Find prices here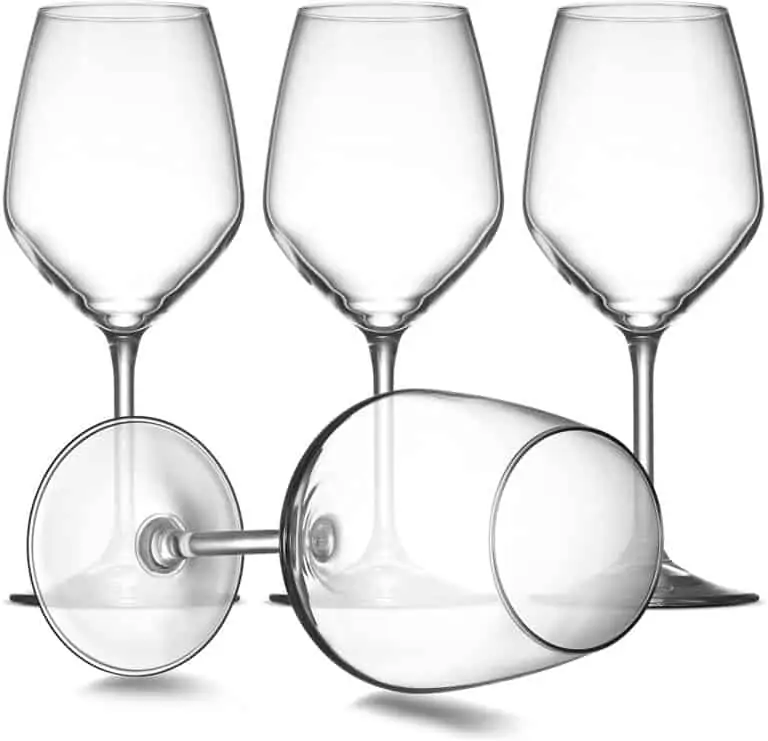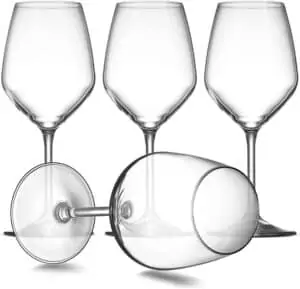 Hailing from the highlands of Italy, this glass by Paksh Novelty represents a fine piece of craftsmanship. The Paksh white wine glass combines price, functionality, and appearance. It's among the most affordable white wine glasses in Italy, but the design is sleek and minimalist.
You can swirl the bulb-shaped bottom to enhance the flavors of your wine choice for the evening. The design also allows your wine to breathe and release its natural aromas. Since the glass is finished with an extra layer of protection, it won't break so easily. It's nice to find top wine accessories that are also affordable. 
You can find them here.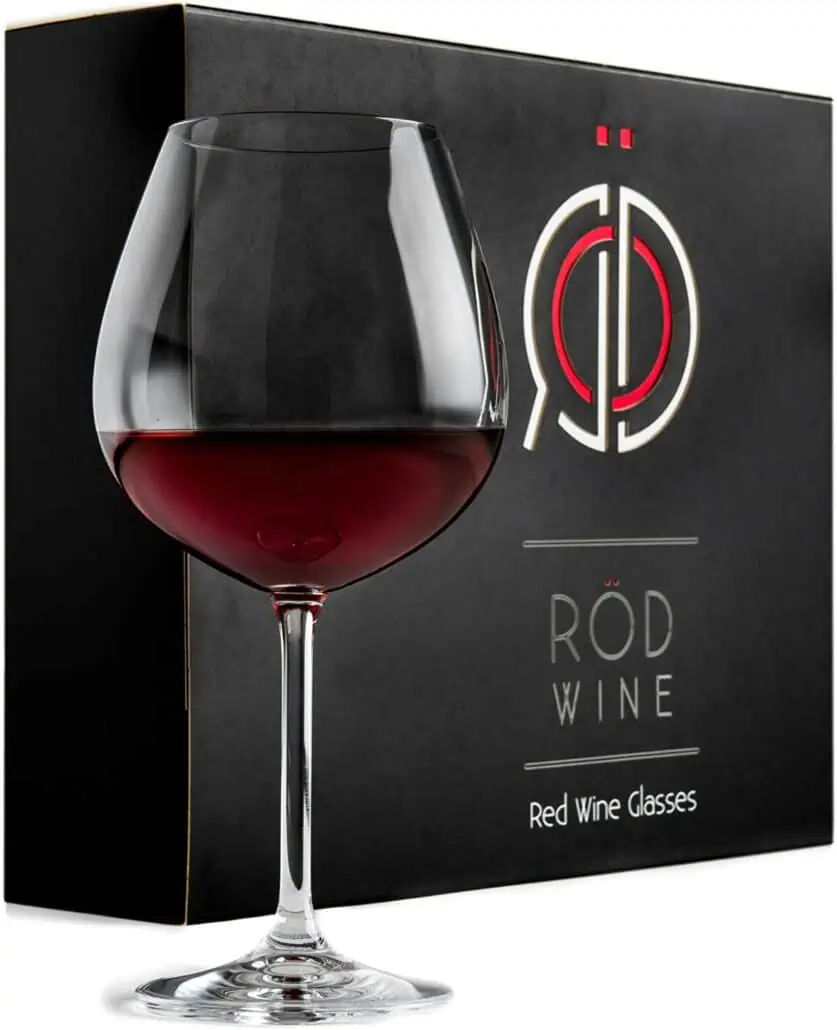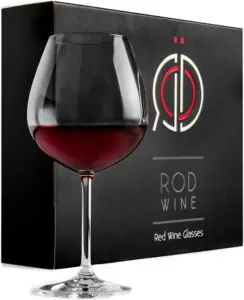 For red wines to achieve their full potential and release the aromas, the bowl needs to be wide enough. At around 22 ounces, this RoD wine glass has a large bowl that will aerate wine perfectly.
The glass features a long stem, enabling the wine to stay at the same temperature throughout the evening. The crystal chime makes it elegant, so sipping wine from this glass will be a fantastic experience.
Coming from the most famous glass manufacturing state in the world, the Czech Republic, this red wine glass is very durable. When you purchase the set, you'll also get a guide containing everything there is to know about wine.
Click Here to order this essential wine accessory

If you're new to the wine-sipping culture but don't want to spend a fortune on tools, there's an aerator that's perfect for you. Although affordable, the price doesn't sacrifice its functionality. Attaching the Vintorio aerator is relatively simple, but doing so will infuse just the right amount of oxygen into the bottle.
For less than $20, you can instantly improve the aromas of wines. The ergonomic design reduces accidental slippages and allows for dripless pouring.
Click here to order one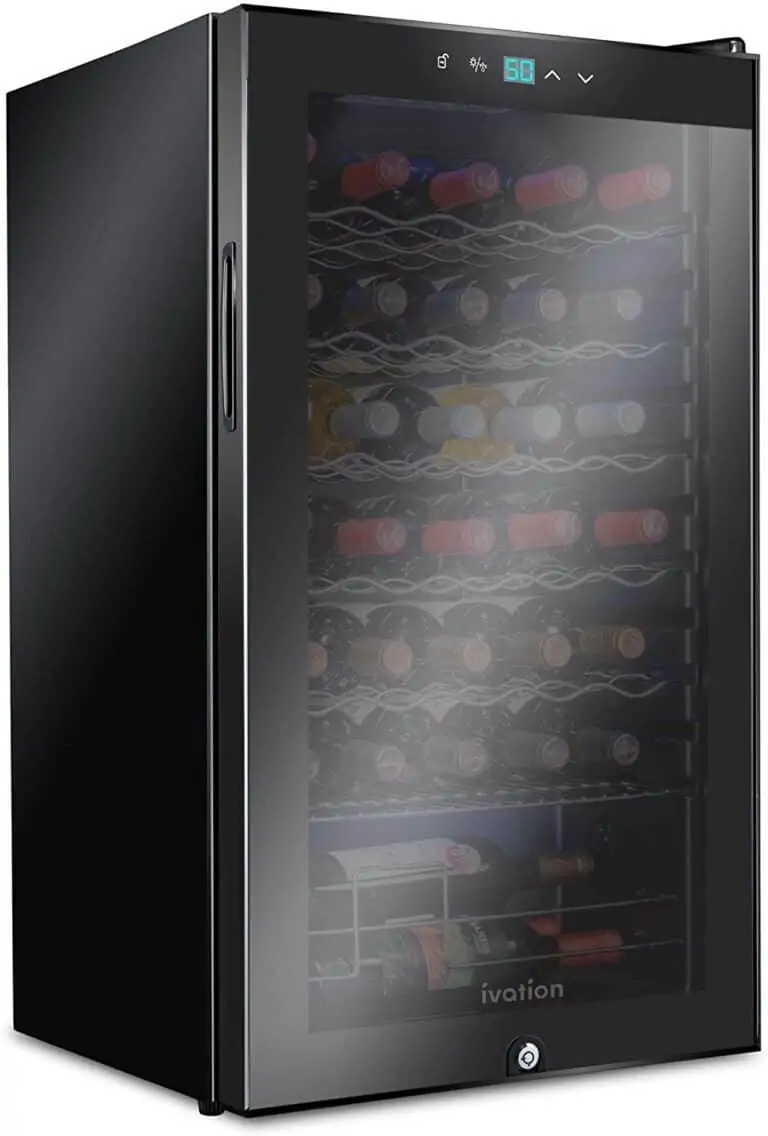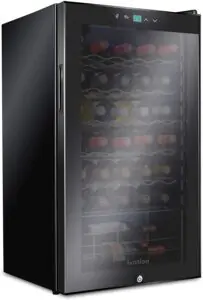 Having a cooler is a must for every wine lover. A cooler helps keep your collectibles at the proper humidity level. Although relatively affordable, this model by Ivation looks high-end and modern. Customize the temperature to best suit your wines and store them for a short or even a long period.
With the silent, energy-efficient cooling system, you don't have to worry about your cooler making unnecessary noise. The unit boasts a storage space of 34 wines. The top part is perfect for red varietals, while the bottom is ideal for whites.
You can see our full review of the best wine coolers and fridges here.
Learn more about the Ivation wine cooler here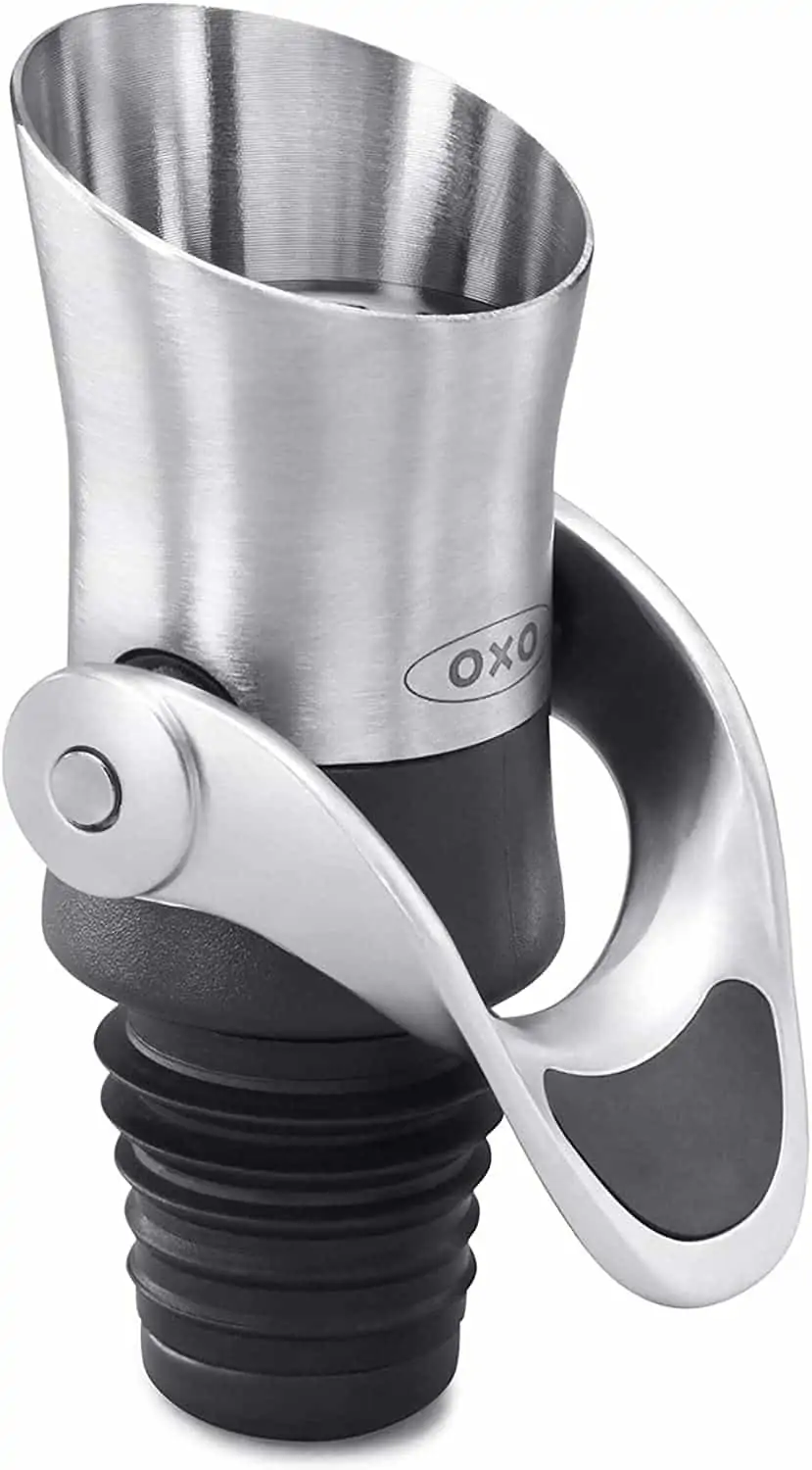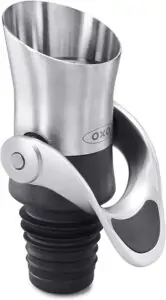 A wine stopper doesn't need to be made of silicon. It can look sleek, just like this one by OXO. The sophisticated look will appeal to every serious wine collector.
The upper part of this wine stopper is made of stainless steel, making it long-lasting and sturdy. The rubber bottom part can easily fit inside any bottle. Although soft, it'll provide a tight seal and keep your wine fresh until you're ready to drink it again.
Once you start craving wine, turn the lever, and you'll be able to pour wine without any drips. One of the fantastic features of this stopper is that it's machine-washable. The ease of use and low cost make this one of the best wine accessories you can buy.
Interested in ordering one? Click here. 
Enhance Your Sipping Experience With The Right Tools
Whether you're a beginner or a serious wine collector, the right accessories can enhance the sipping experience and improve the taste of the wine. From wine purifiers and decanters to smaller tools such as corkscrews and stoppers, these are the best wine tools an oenophile should have.