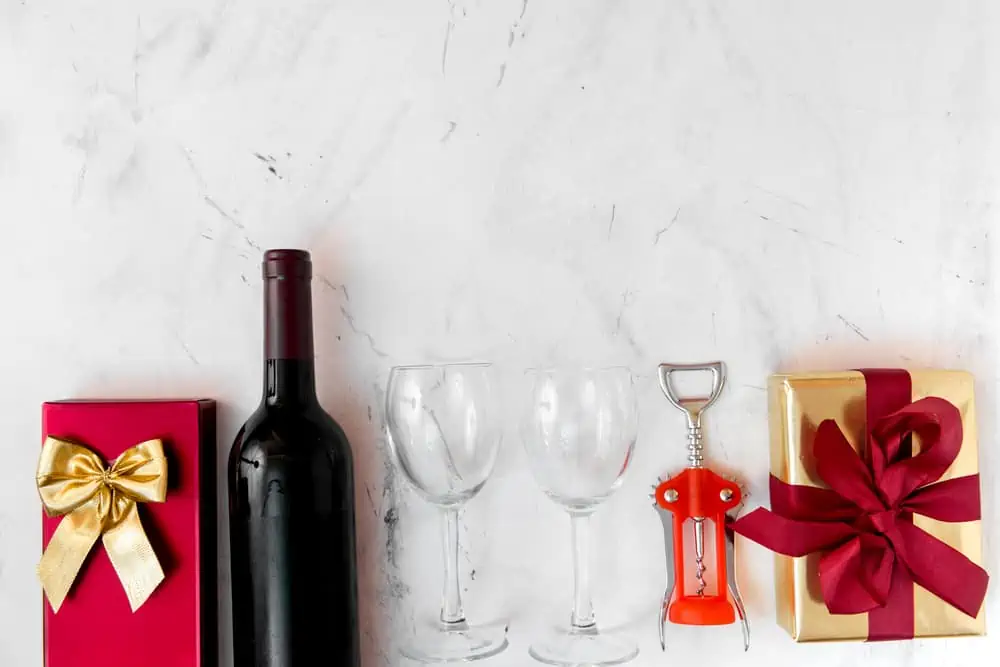 When I first went looking for great gifts for wine lovers, I thought it would be easy. There are plenty of wine accessories, wine clubs, and books that make great gifts. However, when you begin your search for wine gifts, you'll find the buying decisions aren't so easy! There are many categories of wine gifts to consider. There are also hundreds of versions and models in each category that you will need to sift through before finding the perfect present. That's why we want to make choosing your gift for a wine lover a little simpler.
At A Glance: Our Top Picks for Wine Lover Gifts
The first step when buying gifts for wine lovers is knowing the people you are purchasing the gift for. We divided our list into five parts to help you; gifts for wine lovers who are new to wine, gifts for the moderate wine drinker, gift ideas for the wine connoisseur, gifts for the wine lover who has it all, and unique wine gifts.
Your shopping becomes even easier if you have some idea which wine accessories the person you are buying a gift for already has. Even the biggest wine fan doesn't need a drawer full of waiter's corkscrews! Short of knowing this, you can stick to the general categories. A wine novice may still need a corkscrew or at least be ready for an upgrade. Need a gift for a wine connoisseur? Focus on newly released wine accessories that enhance the wine-tasting experience.
When you are really unsure, you can always fall back on buying a bottle of wine or champagne. We think gifting a bottle of Dom Perignon fits almost every occasion.
We don't cover books in the post, but books can make great gifts for wine lovers. Check out our wine book post for that.
[note] This post about gifts for wine lovers contains affiliate links, which means that if you click on one of the product links and decide you love what they have to offer, we will be compensated.
Wine Gifts For Newbies
From the first cheap corkscrew, you picked up at Total Wine to the "must-have" wine accessories you spotted while passing through Williams Sonoma, many of us have slowly built a small armory of wine gadgets that are supposed to improve our wine-drinking experience at home. For some, the love of wine is a new thing. These are often the easiest people to shop for.
A wine novice is someone who just discovered the joys of fermented juice. They probably pick up affordable wine at the local market. They haven't yet entered the world of varietals, scores, and terroir. These virgin wine lovers still need the basics. Wine accessories make great gifts for this category of wine lovers.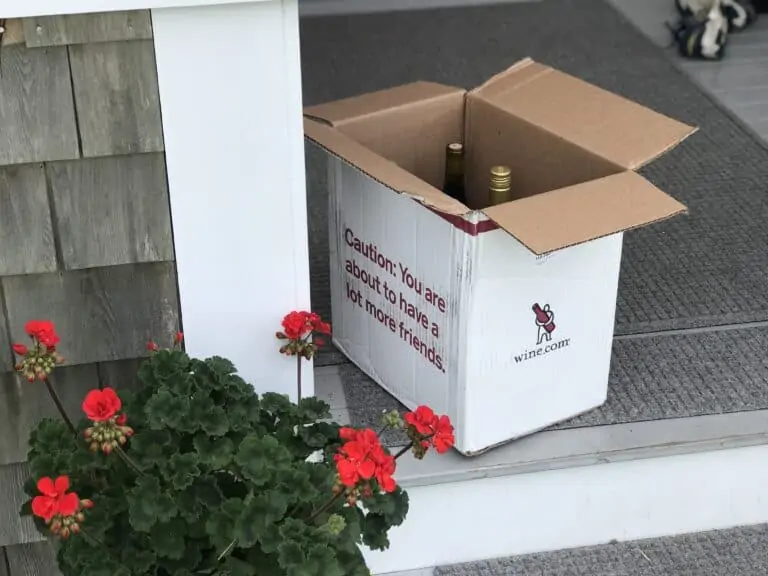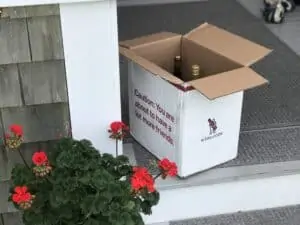 Picked is the wine club we gave ourselves this year. Wine.com is one of the largest online wine stores and this is their sommelier-curated wine club.
The club is great for anyone who is starting to explore a little. You can let your assigned sommelier know what you like and what you are willing to try. They then go to work creating monthly boxes of 6 wines to surprise and delight you.
We've enjoyed every wine we've received from this club.
Click this link to order a gift card or treat yourself!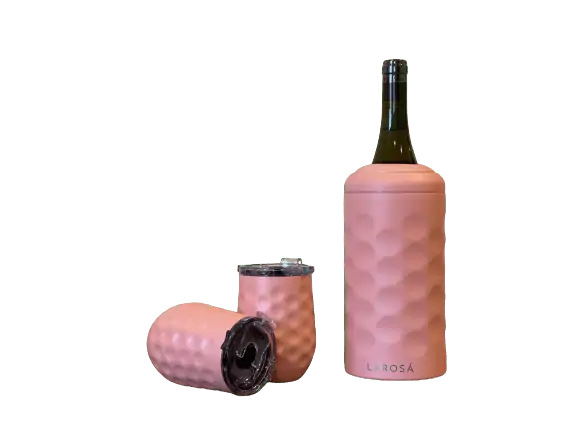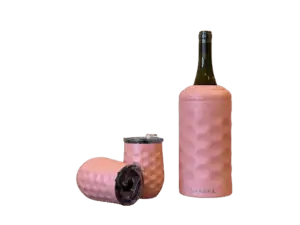 Pouring wine at the ideal temperature guarantees the best taste. If you can do this with a little style, all the better.
The wine chiller and tumbler set from Larosa is a perfect gift for lovers of chilled rosé or white wines.
We tested the Larosa wine chiller with a bottle of Rose straight from our wine refrigerator. The bottle maintained an ideal drinking temperature for over 40 minutes on a 70-degree day.
The tumblers also do a great job keeping wine chilled. As an added benefit, their tight-fitting lids will keep wine from spilling.
This is a perfect gift for anyone who appreciates perfectly chilled wine and a stylish presentation.
Click Here | Order the Larosa Wine Chiller and Tumbler Set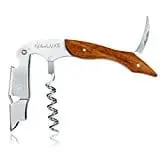 The classic, simple, and almost universal waiter's corkscrew. This has been and continues to be the standby cork remover for wine lovers and servers alike.  These openers are a must-have for anyone. They work with virtually any style of bottleneck and can open any type of cork.
Note: If you are looking for a bit more of a wow gift, click here for the most beautiful wine opener ever made. 
Pretty sure you're not using it right? Check out YouTube for videos of how to master this corkscrew and impress your friends at your next get-together. Do you want more options? Here is a list of our favorite wine openers. Any of these openers will make a great gift for wine lovers.

Even the wine newbie should have a wine pump. This is a great gift for wine lovers who are just starting out. There is a good chance they are just sticking the cork back in the wine bottle at this point, so this is a nice upgrade.
There are a few different companies that offer these types of pumps. They range from plastic to stainless steel but generally, the starter set comes with the manual pump and two reusable vacuum stoppers. The stopper is placed just like any other bottle stopper and then you pump until you hear the "click" which signals an airtight seal.
By sealing off the bottle opening this way, you slow down the oxidation process and protect it from bacteria. Add a nice champagne stopper to make this a great wine gift!
Gifts For Wine Lovers | Level 2
So maybe the wine lover you need a gift for is a bit more advanced. They read some wine blogs and visit wine country. This wine lover might skip the supermarket aisle and head to the local wine specialty store. They probably already have their wine opener and their pump. So which wine lover gifts make sense for our level 2 wine enthusiast? You need to up your game here. Think in terms of helping this wine lover improve their knowledge and enjoyment of wine. A wine club gift makes sense here. Wine accessories gifts should focus on enhancing aroma and flavor and not be strictly functional.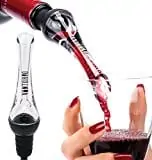 Although wine can aerate itself by sitting out in a decanter for a few hours, you don't always have the time. Or you may only want one glass.  There are quite a few aerators out on the market today that can make a quick job of this for you.
You will find two main types, those that are handheld and those that are a pouring spout that attaches to the bottle. Both do the job very well, so it really is a personal preference which style you choose. There are thousands of reviews on Amazon for both. We prefer the Vintorio Wine Aerator Pourer, not only is it small enough to fit in a drawer, but it offers a "drip-free" experience. This is a perfect wine accessory gift for a wine lover who is starting to appreciate the subtleties of great wine.
For more wine aerator ideas, check out our list of the best wine aerators.

Think whiskey stones for wine. You can assume a wine novice doesn't have a wine cellar or even a wine cooler. That means they don't have perfectly chilled wine on hand.
We've all had those moments where we neglect to offer a friend passing through a glass of wine because it's not at the right temperature to serve. Temps are no longer a problem with a set of wine pearls in the freezer.
Made primarily from stainless steel, these rounded "pearls" can be dropped into a glass of wine to quickly bring it to the right temperature without diluting it. These make fun gifts for wine lovers. Reminder: DO NOT USE ICE CUBES!
3. Champagne Re-corker/Sparkling Wine Stopper ($6 up to $15) | CLICK FOR CURRENT PRICES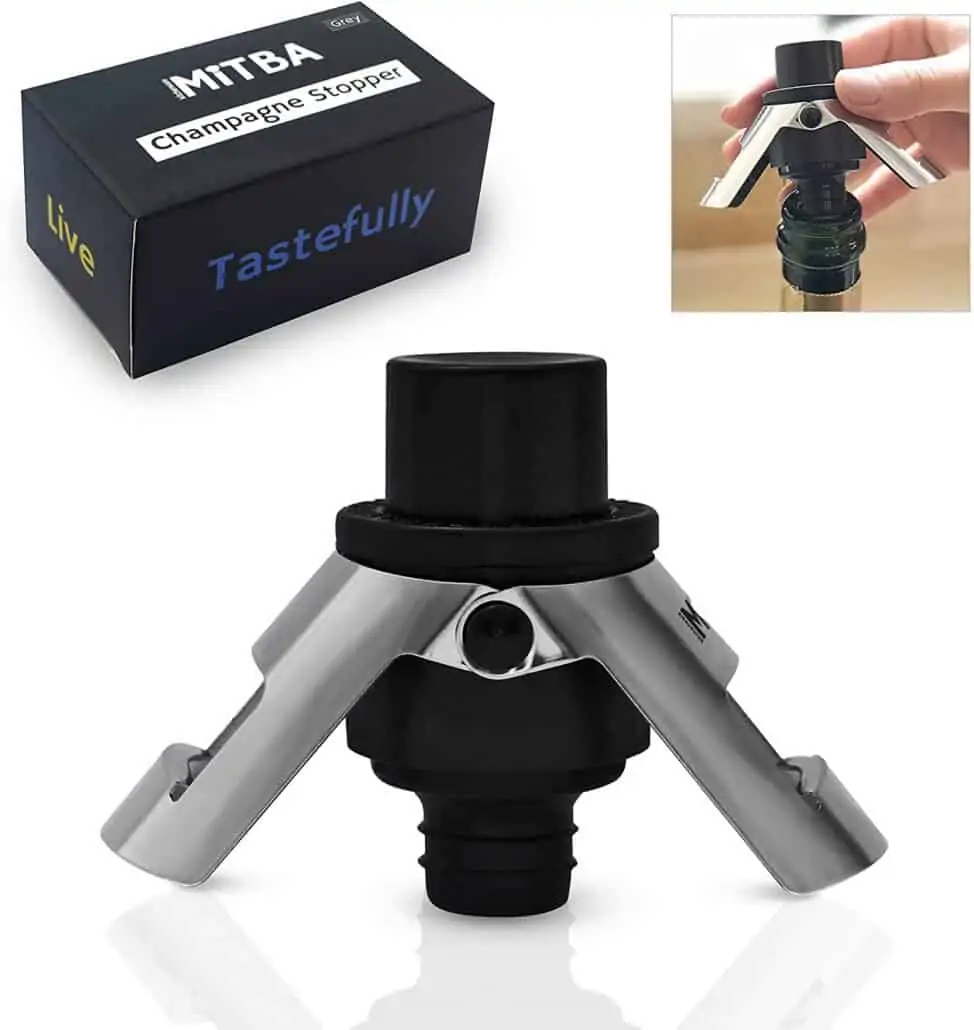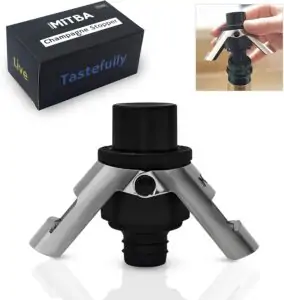 These devices are much less common in wine lovers' gadget drawers. For sparkling wine fans, these are a must. If you can't finish that bottle of champagne, there is no longer a need to pour it down the drain. Gone are the days of "wine hacks" that never really work. While we probably need a separate category that just covers gifts for champagne lovers, this is a good place to start.
Grab one of these champagne re-corkers, at only about $10, grab two! These stoppers are spring-loaded to ensure a tight seal to keep all that bubbly…bubbly and good for at least another day. You can see a list of the best champagne stoppers here.
If you really want to impress with a gift for a champagne lover, check this out. And then watch this.

The lever corkscrew was everywhere for a while. It seems like the popularity has died down, but there is a place for these on your list of the best gifts for wine lovers. Maybe they still haven't mastered the waiter's corkscrew. Or, are they the king (queen) of broken corks? A lever corkscrew could be just the gadget they need to become an expert at opening that bottle. These are also great gifts for wine lovers who entertain a lot. This can make opening a lot of wine bottles less of a hassle.
The lever corkscrews are much easier to operate, with a smooth push-pull lever action. Most of these also feature a foil cutter and come with an extra screw pull. These are also the perfect wine gift for anyone with arthritis or carpal tunnel syndrome. You can find basic ones online for around $20 and they go up from there.
Check out our list of the best wine openers for more options.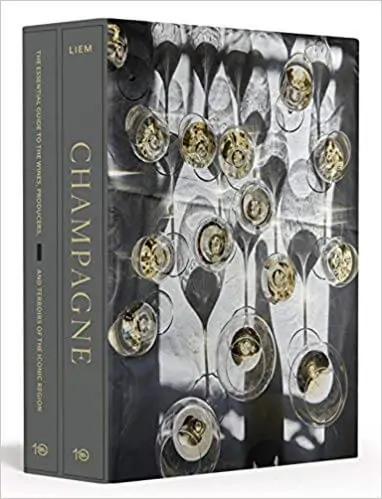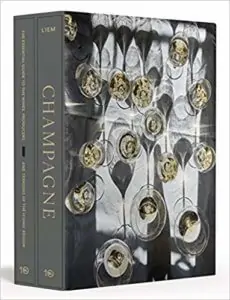 There are many wonderful books about wine that will make a perfect gift for a serious wine lover. We prefer books that balance wine education with beautiful photography and practical advice.
The Champagne Essential Box Set is a great example of a functional and beautiful wine book that will live on a wine lover's coffee table for years to come.
Click here for a list of our favorite wine books.
Gifts For Wine Lovers | Level 3
The serious wine lover in your life will certainly appreciate a wine gift. However, these are the people that are the most difficult to buy a gift for. They already have basic wine openers and wine aerators. Basic wine accessories gifts just won't do. So, which wine gift can you pick for them that will be meaningful? Here are a few ideas.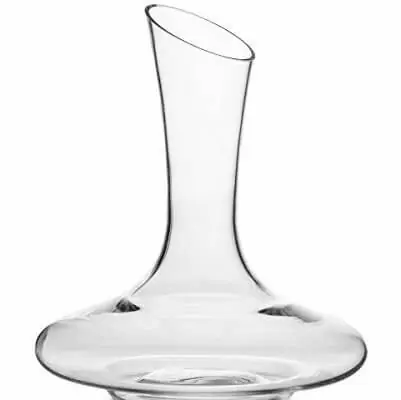 We have already talked a little bit about wine aeration but a decanter can do this for you on a large scale as opposed to glass by glass. Not only do decanters aerate the wine but they also allow the wine to separate from any sediment in the bottle.
There are a plethora of decanters that vary widely from a basic carafe style to hand-blown glass or crystal pieces of art and prices vary along with that. To impress a high-end wine lover, you need to do some hunting. Look for quality in the materials and a stylish design. A nice decanter is like a work of functional art. This can end up as one of the most cherished gifts for a wine lover. You can see a full list of top wine decanter options here.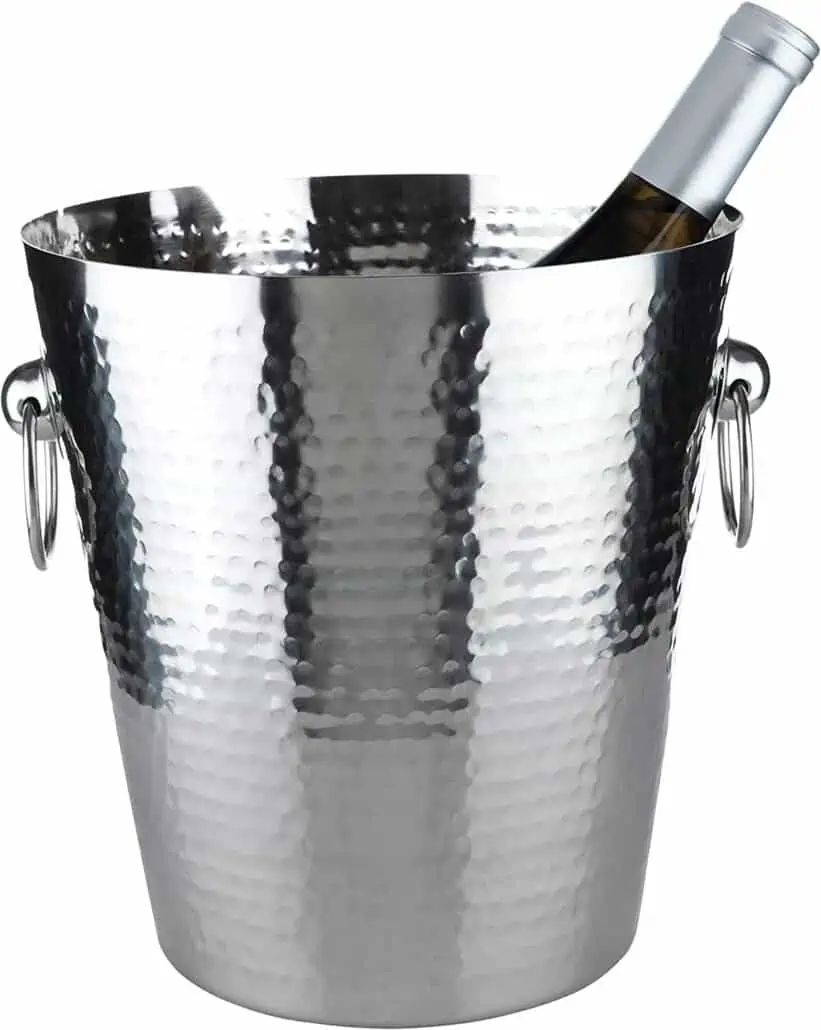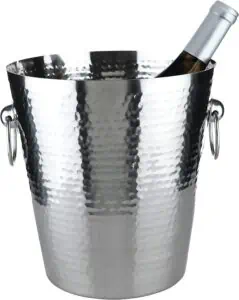 Storing and serving wine at optimum temperatures is an obsession for true wine fanatics. The best expression of a complex wine depends on the temperature you drink it at. There is a broad range of devices that help wine lovers keep wine at the perfect serving temperature. Some vino lovers will invest in expensive wine refrigerators or build out wine cellars. This can cost thousands of dollars. For wine gift-giving, you probably want to focus on a wine gadget that is a little less expensive.
While there are many types of wine chillers out there, from buckets to double-walled acrylic vases to frozen ice rods that can be inserted into the bottle itself, we like the simple, classy look of a marble crock or polished chrome wine bucket. Not only do they insulate very well, but they are also very aesthetically pleasing.
This is a great wine gift for someone who enjoys hosting wine dinners. You can keep the bottles close at hand and at the right temperature.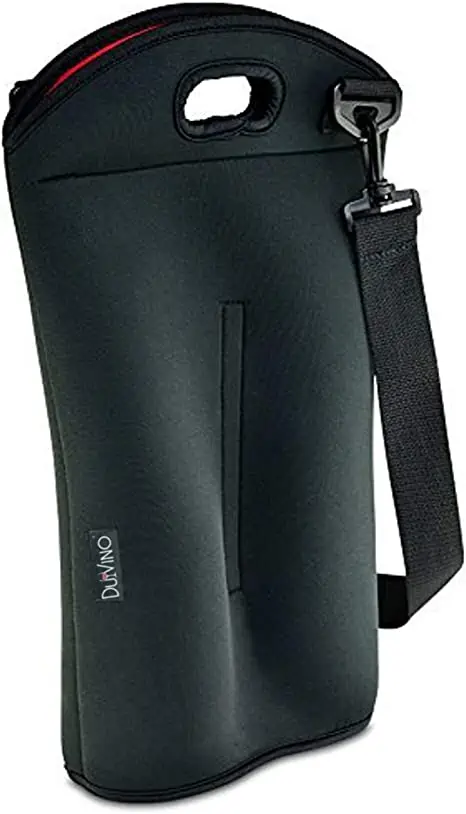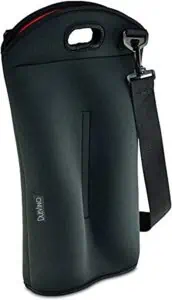 What good would a wine accessory gift list be without a good wine carrier? These are perfect for toting some vino over to a friend's house or for carrying wine back on a plane after a trip to wine country.
We are fans of Built NY's wine totes.  They come in a one, two, and six-bottle option and anyone is sure to find a color or print that suits their taste. The neoprene folds down very flat, making storage a non-issue. It also protects from all the bumps and drops you may encounter as well as insulates the wine. The best thing? They are machine washable. Starting at around $15, they are long-lasting and affordable wine gifts.
Want a gift for someone who ships a lot of wine around? Check out this option.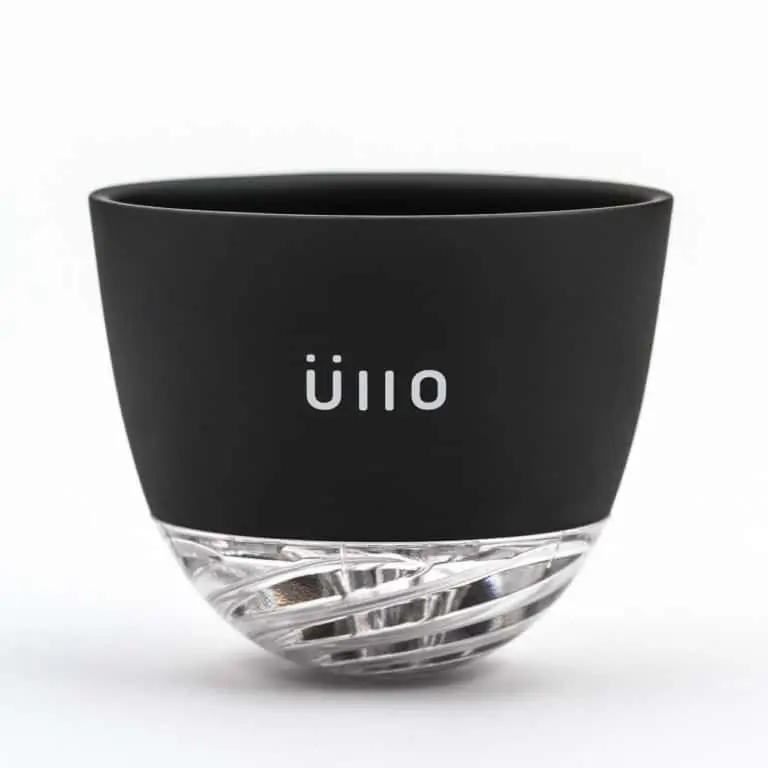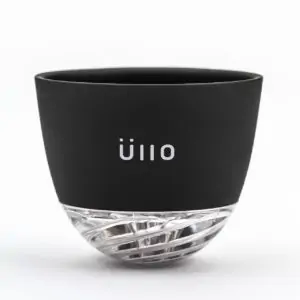 There's been a lot of buzz about Ullo wine purifiers – and for good reason. This is probably the best purifier you can currently get and everything about it screams high quality. Ullo's performance makes it one of the best gifts for wine lovers. You can see our complete review of the Ullo Wine Purifier here. 
This cute gadget is designed to bring out the full flavor profile of your favorite reds and whites. It is also one of the best ways to remove sulfites from wine.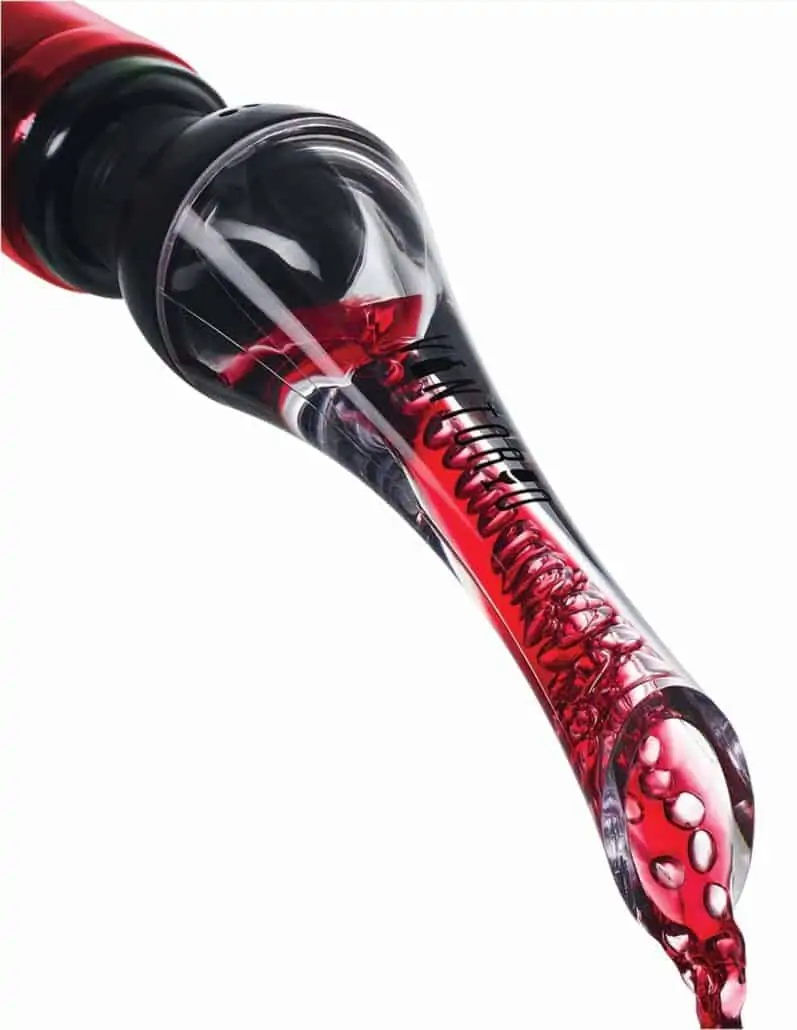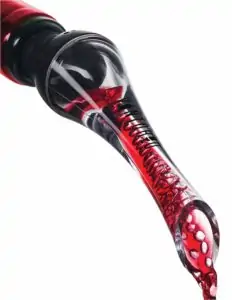 An aerator is a must-have accessory for any connoisseur and you won't be making a wrong choice with the Vintorio model. The aerator has a specially designed chamber that takes advantage of the Bernoulli Effect to provide just the right amount of oxygen to the wine. In turn, you'll be able to taste the fine nuances that make your wine of choice special.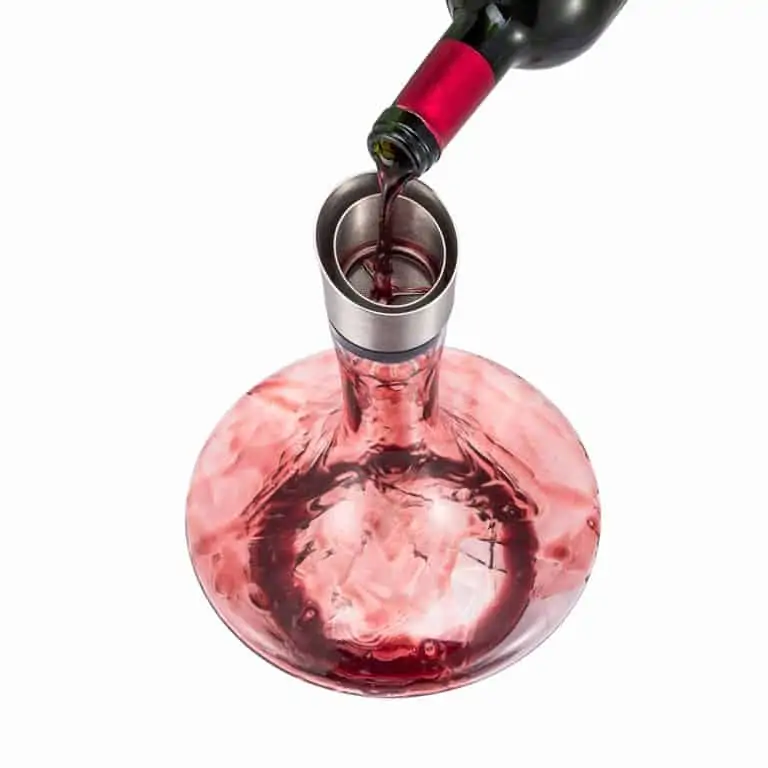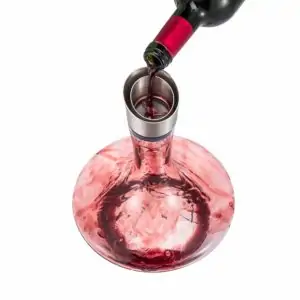 The classy look of a wine decanter is hard to match. Combine that with a unique aerator and drying stand and you get a gift set to die for. What's more, you don't need to wait for thirty minutes to start sipping your beloved varietals. The YouYah does it for you in three to five minutes. Plus, the vial itself is entirely made from crystal glass. 
Wine Connoisseur Gifts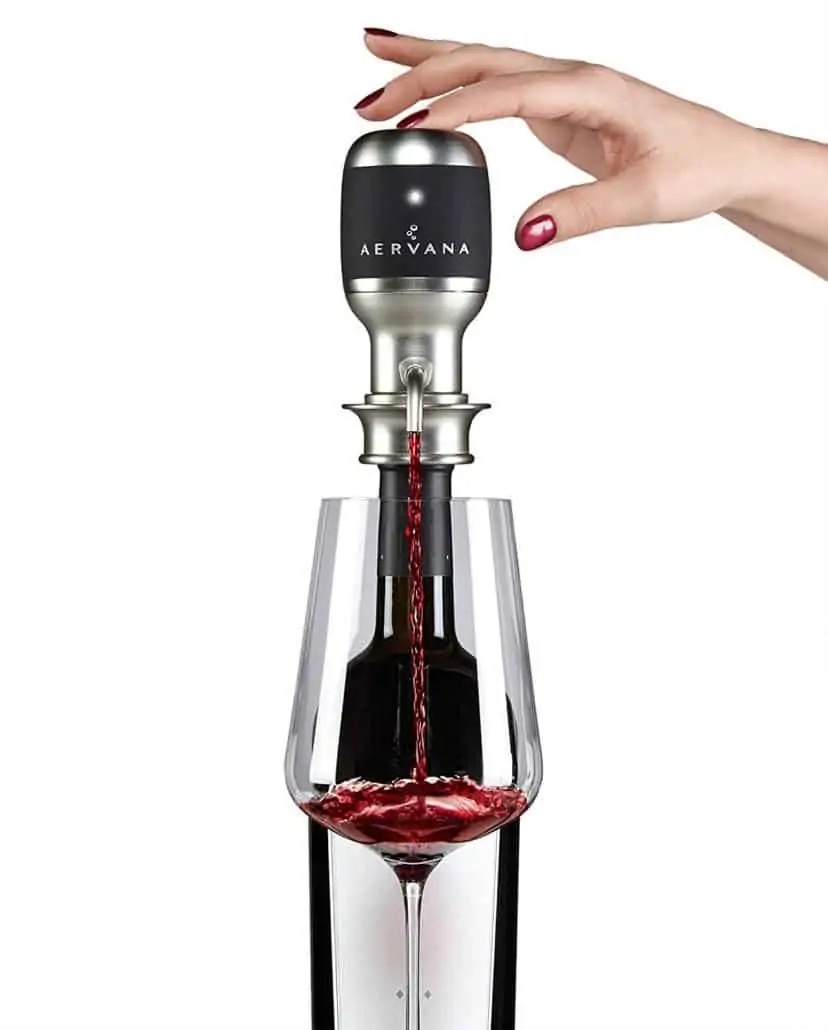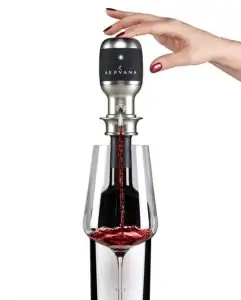 You may need to splurge a little when it comes to a wine connoisseur gift. There are a few wine gadgets that will really take their wine experience to the next level.
The first wine gadget is the Aervana wine aerator. This is like having a tap for your wine bottle.
The wine is pumped out of the bottle into the little tap that sits on top. You just press a button and the properly aerated wine pours into your glass. This is a unique gift that wine connoisseurs will love because it quickly brings out the wine's aroma.
Is the Aervana a little outside of your wine gift budget? You can consider the Nutri Chef aerator. This model isn't quite as slick as the Aervana, but it does a nice job aerating wine and gets solid reviews.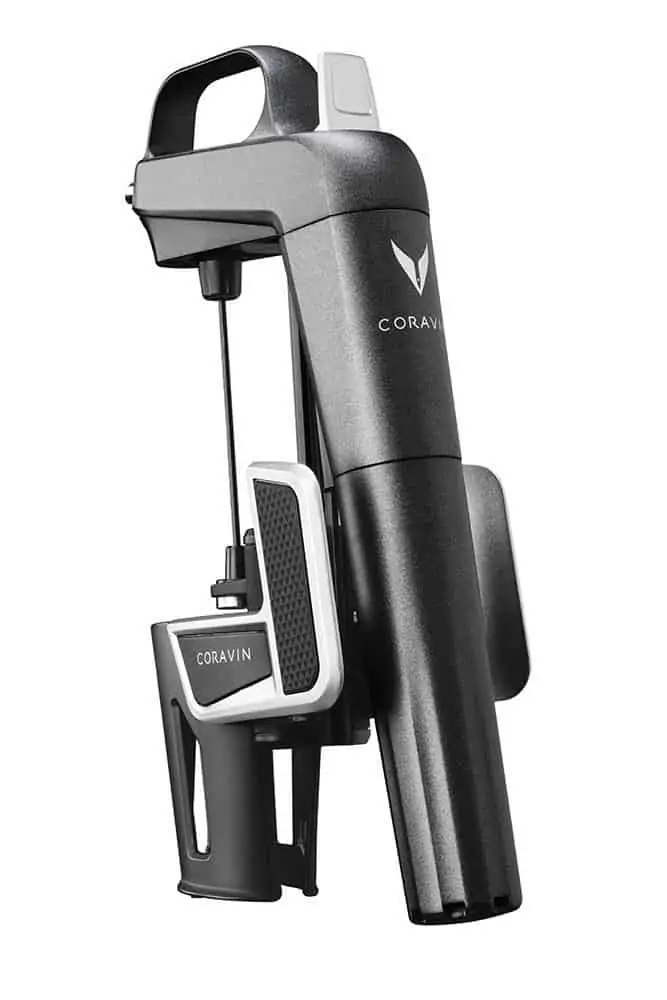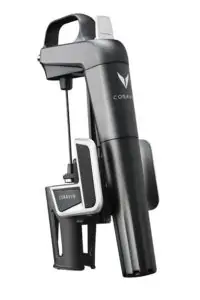 The next wine gadget perfect for a connoisseur gift is the Coravin wine pouring system. This wine gadget is one without much competition. It is labeled as a wine preservation opener. This tool allows you to pour a glass of wine without pulling the cork.
Yes, you heard that right. Coravin has developed an opening system that employs a needle to extract wine from the bottle without damaging the cork. The device also releases gas into the bottle that protects the wine from oxygen. This allows you to pour a glass and then seal the bottle back up in one swift movement.
This is a perfect wine gadget if you like to drink many different types of wine. You can pour a glass of red tonight, a glass of white tomorrow, and then move on to a new red the next night. The wine you don't drink remains protected in the bottle.
You can order this great wine gift by clicking here.

This is a luxury wine club gift from one of the best in the business. The California Wine Club offers a number of excellent wine club options for a range of budgets. But this club is the perfect wine connoisseur gift.
Are you looking for a gift to impress a wine aficionado who can smell, taste, and enjoy the difference between a $20 bottle of Cab and a $150 bottle? This is a wine gift for you.
Members receive two premium bottles of aged Napa Valley Cabernet Sauvignon from some of the best producers in the Valley.
The Two Most Expensive Gifts For Wine Lovers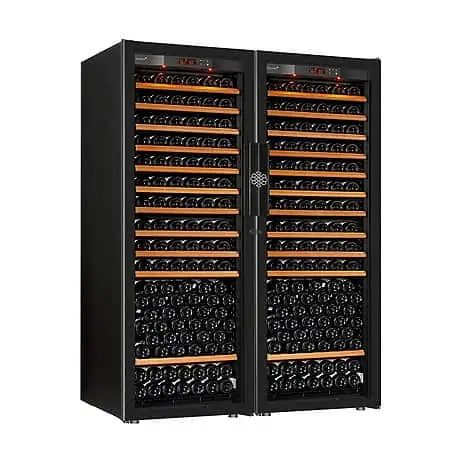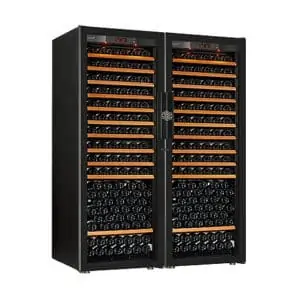 If you are considering this as a gift for a wine lover, please add us to your list!. We have a full list of the best wine refrigerators here, but you may as well start at the top.
This is a top-of-the-line wine storage unit. With the EuroCave you can hold off on building out a full wine cellar. The cooler will handle 178 standard-size wine bottles. The unit will keep these at perfect cellar temperatures until you get around to drinking them.
There are some truly great features here.
The unit is energy efficient. It uses 55% less electricity than previous models.
You can control the temperature and humidity levels from the touchscreen.
There is an alarm to warn you if the temperature is out of the range you set.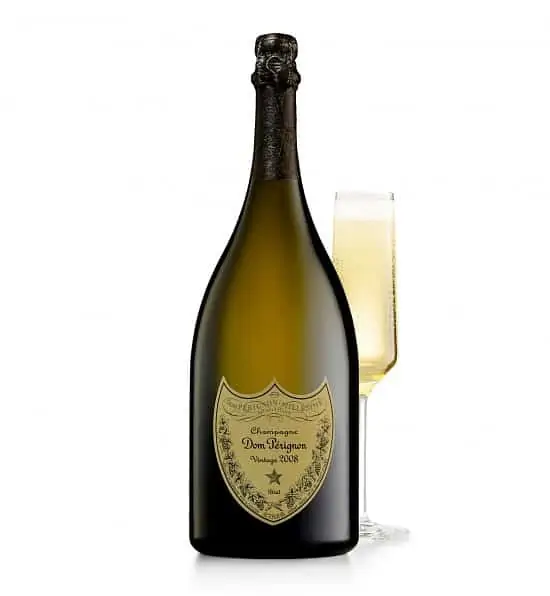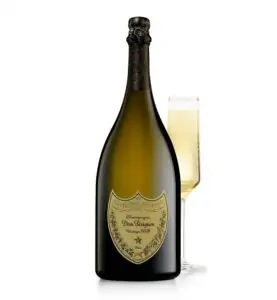 This is what we really want for the holidays. This is the perfect gift for a champagne lover. Iconic Dom Pérignon champagne represents the height of sophistication. This special magnum bottle adds to the uniqueness of this gift. You can pour twelve glasses of champagne from this bottle, so get it for a friend and you are sure to get a glass or two!
Click on this link to order a bottle as a gift or for yourself.
Interesting Gifts for Active Wine Lovers 
Hardly anything spells class more than the wine culture, but did you know that wine can become a fashion accessory as well? Porto Vino takes an innovative approach and introduces cool totes that can hold up to two bottles of wine. There's an easy-access spout for pouring, making this one of the best wine gifts for all outdoorsy connoisseurs. 
When on the road, a bottle of your favorite pinot or chardonnay needs all the TLC it can get. The best way to ensure this is to use bottle protectors. The things that make the Wine Wing models special are a sleek transparent design and that they've actually been engineered by a pilot! The bags are extremely durable, sleek, and leak-free as well. 
In the world of wine accessories, there are tumblers and then there's the Corkcicle. But what are the features that make this brand a great gift? – Premium engineering to preserve the taste and a bunch of color options and signature prints to choose from –  to name just a few. And to let you into a secret, the Cockcicle tumblers can be used for other drinks as well.  
A full-on wine fridge is a great present, but an elegant wine cooler can do the job just the same. This Vacu Vin model should chill a Bordeaux-style bottle in under five minutes. And the best thing about it is that you'd be hard-pressed to break or damage the cooling element. Functional features aside, this cooler is available in eye-catching matte black and silver. 
Kits for Future Winemakers 
Wine collecting is one thing but winemaking is a completely different ballgame. The North Mountain Supply kit has everything an aspiring winemaker needs to get off the ground. In total, there are thirty-two pieces of equipment including a fermenter, carboy, auto-siphon and clamp, plus all the instructions. The only thing the gift recipient needs to do is source the fruits. 
This kit comes with everything one needs to make a six-gallon batch of wine. The kit is simple and utilitarian, but that isn't a dealbreaker by any means. You get all the fermentation and bottling gear, plus a few accessories to keep the kit clean for each new batch of wine. 
Master Vinter is on its way to becoming the top brand when it comes to winemaking kits. Each piece is solid, durable, and feels well made. Another thing that makes this kit special are the instructions that were created by Tim Vandergrift, one of the top industry experts. Be warned though, this gift falls into the upper price range. 
If you want to give away a smaller, more affordable wine kit, the Fresh Harvest from Master Vintner is a good choice. The kit includes everything one needs to make one gallon of wine and the elements' quality is on par with bigger, pricier kits. That said, there's no corker or corks in this set. 
You can see our list of the best winemaking kits here.
Niche Wine Subscriptions and Gift Boxes 
Yes, you've guessed it – this is a champagne subscription club, but you can also choose rosés and sparkling wines. Given the premium nature of this club, it's also among the more expensive ones. But just imagine the face of your loved ones when they start receiving champagne bottles as recurring gifts. Chances are you'll also be enjoying the sparkly delights alongside the recipient. 
Harry&David is a brand that takes wine baskets up a notch and provides a customizable set of goodies that can put a smile on anybody's face. The website offers a bunch of different options to choose from and which fit any budget. In addition to the wine, you can get artisan cheeses, cured meats, nuts, and so much more. This is truly the best of the best wine gifts. 
Specialty Gifts for Wine-savvy People
If you want a gift with a twist, the More Labs Morning Recovery could be right up your alley. This patent-pending concoction is specially designed to rehydrate the body, reduce brain fog, and fight other hangover symptoms. We know how easy it is to get carried away and drink one glass too many. For that reason, your friends or family members will appreciate the healing properties of this unique drink. 
A great book and a glass of white or red - is there a better way to unwind? Maybe when the book is one of the best wine references you can get. This iconic volume takes you on a trip around the globe and shows you how the winemaking/growing scene has evolved over the past decades. What's more, it features stunning images to bring the international wine scene closer to you.
Without a doubt, the coolest way to open a champagne bottle is with a saber. Truth be told, it takes some time and practice to master the skill, but once you nail it the entire routine looks impressive. The Resafy blade is perfectly balanced and features a hand-made handle with ergonomic contours for a better grip. And it all comes in a stylish wooden box. 
Wine cork holders always look cool, regardless of the kitchen or dining room interior. But what if there's a way to give the holder a personal touch? Choose the metal letters that represent the initials of the person you want to give the holder to and create a one-of-a-kind gift. 
As wine rings are so tricky to clean, a coaster is an absolute must. And if that coaster has a witty message on top it becomes a quite attractive gift. The design is more geared towards female wine lovers but most people should find them funny, with graphics reminiscent of 1960's commercials. 
Exclusive Waiter's Corkscrews 
A waiter's corkscrew isn't only one of the most portable wine lover gifts. This handy tool has all the features that can make it a family heirloom. And when it comes to top properties, Laguiole en Aubrac is hard to match. It's made of super-strong Sandvik stainless steel and the handle sports an eye-catching combination of ebony and Nigerian cattle bone.
It's hard to go wrong with the Pullptap's classic design. This wine key features a nickel-plated lever for greater durability and a solid body that's bound to last for years. This particular model comes in four different colors or finishes so you won't have a problem to find the one that matches the style of the recipient. And you should know, that this is a premium gift that fits most budgets. 
From the patented double-lever mechanism to wooden finish, this Coutale Sommelier spells prestige unlike any other waiter's corkscrew. The functional elements are made from top-notch stainless steel and the handle wood is hand-cut to perfectly match the body. Of course, this kind of attention to detail and engineering comes at a price. But don't forget, this is a gift your wine-loving friends might always keep by their side. 
This quick rundown wouldn't be complete without at least one wing model. And the one from HiCoup has everything you'd wish for in a fancy gift. It's built like a tank, yet elegant and has excellent ergonomy. The model we found for you comes with a wine stopper and it's all already packed in a nice gift box. 
Conclusion | The Best Gifts for Wine Lovers
We hope you can find a few items on our list that suit your needs. Shopping for wine lovers should be fun. Wine is meant to be enjoyed and there are many wine accessories gifts that enhance the wine experience. Start your search by discovering what type of wine lover you are shopping for. Then you can narrow down the list of wine gadgets that make sense as a gift. Don't overspend on a beginner wine drinker's gift and don't give a plastic stopper as a wine connoisseur's gift. Know your gift recipient and then find the best value wine gift for that person.